Best College Football Coaching Jobs
The Top Ten
1
Ohio State
The funny thing is, that if you're a coach here, the season is poor if you win less than 10 games each year. You have to know what you're doing if you want to coach at the Ohio State University. One thing that defines how great of a coach you are more than wins and recruiting skill are your games against Michigan. If you can't beat UM, then you are going to get fired in the blink of an eye. Earl Bruce was head coach of tOSU awhile back, he was a decent coach, led us to some good bowl games, yet he lost almost all of his confrontations against Michigan. He said in an interview, "Ohio State vs. Michigan is just another game." He had gotten fired shortly after. See the pattern? Was it because we needed to move on? Or maybe that he wasn't fit for us? No. It was the fact that he didn't care about the rivalry. It is almost impossible for a coach to make it as an OSU coach.
A national title contender every year and one of the nation's largest fan bases. There's no rebuilding at OSU either, just reloading.
2
Michigan
The program with the most wins in college football history and the nation's largest stadium makes Michigan a coaching hotspot on tradition alone. Oh yeah, a win over Ohio State can turn a coach into a hero overnight.
3
USC
I could make it to a bowl game coaching usc that's how much talent this program has.
4
Notre Dame
Tied with Oklahoma for the most national championships (7) since 1936, Notre Dame has arguably the strongest tradition of winning of any school.
Most consensus nattys at 11, total of 22. Most heisman, winning %, all Americans etc etc
5
Texas
With multiple 10 win seasons in recent years and a storied football tradition in the heart of arguably the best high school football state in America, Texas coach would never have to leave the state to find national championship talent.
6
Alabama
The home of arguably the greatest college football coach ever, Bear Brynat, Alabama and the SEC in which it plays eats and breathes college football.
Having 15 national championships should tell you something about the coaching on this team.
Outstanding history, coaches, fans, facilities.
7
Oklahoma
Co-leader in national championships since 1936, Oklahoma is an NFL breeding ground and competes in one of the most storied conferences in college football.
8
Tennessee
One of the classic gridiron teams, Tennessee has one of the most exciting college football environments in the nation with their massive stadium and ole Rocky Top.
Great tradition and rivalries with a checkbook that can back it up. Solid recruiting within a 4 hour radius, fans that are more than willing to travel, warm weather most of the year, an urban setting with plenty to offer...hard not to have these guys in the top ten.
9
LSU
As the first team to win two BCS national championships LSU cracks the top 10 because they are the defending national champions and who wouldn't want to take over a winning program.
10
Florida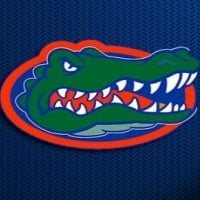 Because of the faltering of the Miami and Florida State in recent years, Florida's attraction has grown. Having arguably the best home field advantage in college football and being in the warm weather of the sunshine state makes Florida a very attractive coaching job.
The Contenders
11
Penn State
Who put Kansas and UConn on this list? I think you thought we were talking about bball.
Penn State has some of the best facilities, best fans, the 2nd largest stadium in the country and great recruiting grounds. One of the most historic programs of all time and thanks to B.O.B. , you don't have to be the guy who follows Paterno.
"The best college fans in the country" Whiteouts. Electric gameday atmosphere. Legions of dedicated fans. 100k fans everygame. "
12 Georgia
13 Kansas
14 UCLA
15
Oregon
If the Head Coach leaves the program and you're an Offensive Coach or an Defensive Coach, then you'll have a good chance to be the replacement.
16
Florida State
Located in Florida makes recruiting very easy. They also have an even bigger budget than Florida with a clearer path to a conference title game.
17 UConn
18 TCU
19 Wisconsin
20
Clemson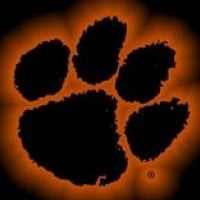 The Clemson Tigers are the athletic teams representing Clemson University. They compete as a member of the National Collegiate Athletic Association Division I level (Football Bowl Subdivision, primarily competing in the Atlantic Coast Conference for all sports since the 1953-54 season.
BAdd New Item