Top 10 NFL Coaches of the 2020-21 Season
The Top Ten
1
Kevin Stefanski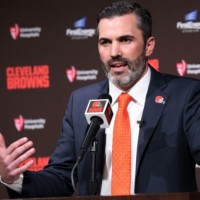 I was unsure about them at first, but after watching them slowly grow and develop, I knew he was a slam dunk of a hire. He even won Coach of the Year. This guy took on one of the most cursed franchises in the NFL and led them to the playoffs. He even won on the road. Baker Mayfield was actually good, the run game was excellent, and the defense was decent. Sure, they lost in the end, but the fact that he took this team to win a playoff game in his first year is quite the accomplishment.

They just had their best season yet since the reincarnation of the Browns. The future looks bright, and they will most definitely be back again. Keep it up, Cleveland! This feeling you're experiencing, we call it hope and optimism. It's a good feeling to have, let me tell you.
Kevin Stefanski is simply an amazing coach.
He's a great coach.
2
Sean McDermott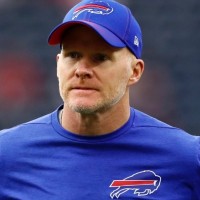 The Bills were right on the cusp of glory. They made it to the AFC Championship but fell short of winning. That still doesn't take away from their successful season. Josh Allen and Stefon Diggs are both among the best in the league at their respective positions. They won the AFC East again and managed to win two playoff games. They were as good as the '90s Bills teams, and the future is even brighter for the Bills in the coming seasons.

If I'm part of Bills Mafia, I'm excited about this team. Sean McDermott has done an excellent job rebuilding the team into a contender.
3
Matt LaFleur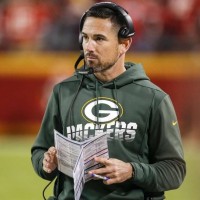 Say what you want about his fluke in the NFC Championship. Okay, we messed it up, but there's nothing we can do about it now. What he has done in two years still can't be underestimated. He took a team that was struggling and had seen enough under Mike McCarthy, and he brought them to back-to-back NFC Championship appearances and back-to-back 13-3 seasons. I don't care who you are. That's still pretty darn good in my book. I bet any Detroit Lions or Chicago Bears fans would die for something like that to happen to them. While I can agree we need to get over the hump while we still have Aaron Rodgers, if we look at the entire season as a whole, he's been a good overall coach.
4
Bruce Arians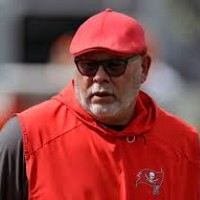 After years of coming up short, Bruce Arians finally won a ring. People will say he was carried by Tom Brady, but he definitely played a part in bringing the team together when it mattered most. Tom deserves credit, but this team was incredibly mediocre before their bye week. After that, they looked completely different. They started gaining momentum at the right time, and the defense/pass rush cannot be underestimated either.
5
Ron Rivera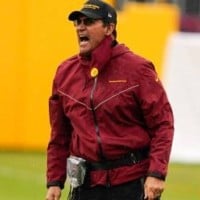 Ronald Eugene "Ron" Rivera is an American football coach and former player who is the head coach of the Washington Commanders of the National Football League.
Now, sure, Washington had a losing record, but you have to look at all the chaos the coach had to deal with in the offseason. In a way, he was thrown under the bus, having to speak on behalf of the organization while those at the top, including Dan Snyder, hid in fear due to the whole scandal within the organization coming to light, not to mention the name change saga. On top of all that, he had to get cancer treatments.

The fact that he was able to coach through all those challenges and still win the division is quite impressive. But most impressive of all is that he BEAT CANCER! Washington had a good defense, and the return of Alex Smith was a nice story. I think if they had a winning record, he would be closer to the top of the list. But as it stands now, what he accomplished in Washington can't be undermined.
6
Brian Flores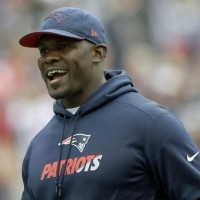 I feel most people will forget about Miami. They had an outstanding season, seemingly answering every lingering question about them and then some. They have a clear identity and direction. Unfortunately, they got the short end of the stick and missed the playoffs. It's a bitter, disappointing end to what was a good season overall. I mean, they were able to hang with the Chiefs. That tells you a lot about where the team is headed. What he's been able to do with this team, once rebuilding, has now built a solid unit that is formidable and built for the future. If you are a Miami fan, you should be excited about where this team is headed.
7
Andy Reid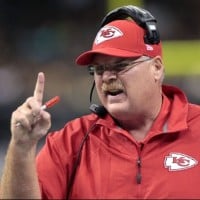 Andrew Walter Reid is an American football coach who is the current head coach of the Kansas City Chiefs of the National Football League. Reid was previously the head coach of the Philadelphia Eagles, a position he held from 1999 to 2012.
Now, sure, they fell apart at the worst possible time in the Super Bowl. However, this was still a dominant team throughout the season. They were winning very ugly down the stretch, but they were able to find a way to win. People like to drag them, but they forget that as the defending champions, you get everyone's best shot. Making it to back-to-back Super Bowls is still quite impressive. Let's not undermine them. They lost the big game, but they will still be around next year. I mean, they found a way to win a playoff game with Chad Henne - yes, CHAD HENNE - of all quarterbacks. When Mahomes went down and all momentum was seemingly lost, they found a way to win the game. That alone is impressive.
8
Frank Reich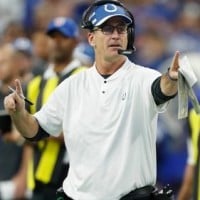 The Indianapolis Colts were decent this year. They brought in Phillip Rivers and managed to go 11-5 in an abnormal offseason. They weren't perfect and they weren't a true contender, but they were still a formidable team, all things considered. They were well-coached on both sides of the ball and even made it to the playoffs. The team did lose Phillip Rivers to retirement, but the fact that they made the playoffs with a veteran quarterback who was at the end of his career, in an unusual offseason, really is a testament to the coaching job Frank Reich has done. Now they need to land Carson Wentz and fix him up again.
9
Sean McVay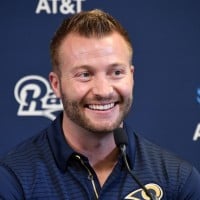 10
John Harbaugh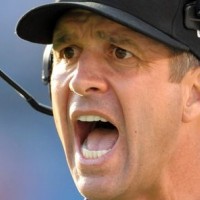 John W. Harbaugh is an American football coach who has been the head coach of the Baltimore Ravens of the National Football League since 2008.
Some may argue that the Ravens were a disappointment this season, and in all fairness, I see where you're coming from. Lamar Jackson wasn't playing at the same MVP level everyone was expecting out of him this season. However, I would make the counter-argument that they did manage to turn things around to an extent. At one point, they had a major outbreak within the organization. They were struggling and looked like they would miss the playoffs. But somehow, they managed to get back on track. Once they played at Cleveland, it was like a switch was turned on. Lamar Jackson suddenly played at an MVP level, and they made the playoffs when they could have easily fallen off.
John Harbaugh will always be a good coach.
The Contenders
11
Mike Vrabel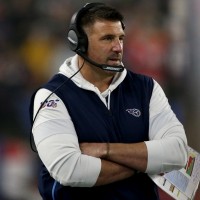 The Titans weren't quite as good as they were last year in terms of playoff success, but that doesn't mean they had a bad season. In fact, they went 11-5, breaking the whole "9-7" meme, and won the division. Derrick Henry was a dominant force this season. Those of us who were lucky enough to have him in Fantasy would agree, for the most part. The offense, with Ryan Tannehill and AJ Brown, was legitimately dangerous. However, what did them in was the defense, strangely enough. It was still a good season, but not quite the same magic they had last year when they made a deep playoff run.
Let me tell you, people in Tennessee absolutely adore Mike Vrabel. He isn't going anywhere anytime soon with the fan support he is getting.
12
Kyle Shanahan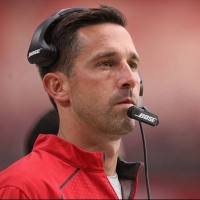 BAdd New Item