Top Ten Best Running Backs of the 2020 NFL Season
It was a very top heavy year for running backs. Either you were elite or not. This list will feature some of the elite running backs of the season.

The Top Ten

1 Derrick Henry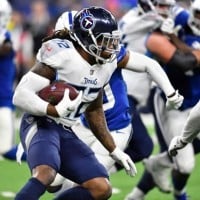 I mean, can you really argue putting anyone else at the top spot? Henry joined an exclusive club in rushing for 2,027 yards. He also rushed for a league high 17 touchdowns. He is the motor of the Titans offense, and their deal they gave him already looks like a bargain.
2
Dalvin Cook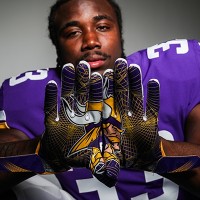 Cook built upon his breakout 2019 season and took things a step further in 2020. While missing two games, he rushed for 1,557 yards and 16 touchdowns. He and Justin Jefferson are an explosive young player duo that should be looked out for by other teams.
3
Alvin Kamara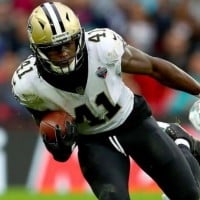 It amazes me that Kamara still has never rushed for 1,000 yards in a season. He came really close in 2020, with 932 yards and 16 touchdowns. He probably would have gone over it, but he got COVID and that was the end of that. He also tied the NFL record with 6 rushing touchdowns in a game on Christmas. In terms of receiving, he had 756 yards and 5 touchdowns. He is one of the best duel threat running backs in the league.
4
Nick Chubb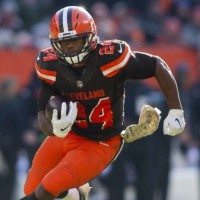 Even with missing four games, Chubb dominated in 2020. He rushed for 1,067 yards and 12 touchdowns, helping the Browns to their first playoff berth since 2002. He and Kareem Hunt formed a dynamic duo, and they are key parts of the Browns and their success in 2020.
5
Jonathan Taylor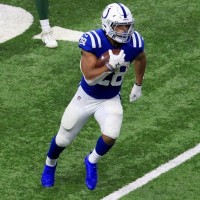 As someone who watched quite a bit of Taylor in college, I'm not at all surprised how good he was during his rookie season. Taking over for an injured Marlon Mack, Taylor rushed for 1,169 yards and 11 touchdowns. He has been able to handle the workload in Indianapolis, and it helps that he shares carries with Nyheim Hines. Taylor will become one of the best running backs in the league the next few seasons.
6
James Robinson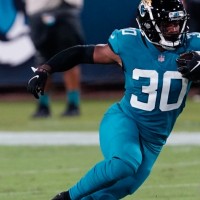 A lot of us still can't believe Robinson didn't make the Pro Bowl. As an undrafted free agent, he was arguably better than Philip Lindsay in 2018, en route to rushing for 1,070 yards and 7 touchdowns. He was one of the only bright spots on a miserable Jaguars team. If Trevor Lawrence comes to town next season, expect Robinson to get more attention.
7
Aaron Jones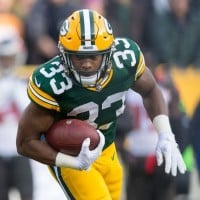 It was a quieter season for Jones compared to 2019, considering he played with the league MVP at quarterback, but even then, he still played at a high level. He rushed for a career high 1,104 yards and 9 touchdowns. He also finally got his first Pro Bowl berth. Jones will probably not be back in Green Bay next season, so whichever team signs him next is getting a good one.
8
Josh Jacobs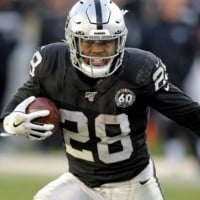 Jacobs rushed for less yards in his second season, with 1,065, but he did rush for 12 touchdowns, and made his first Pro Bowl. The Raiders made a good choice in drafting him.
9
David Montgomery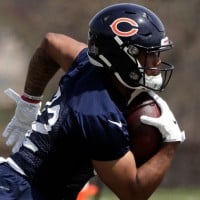 At first, the Bears seemed to not want to run the ball, which is strange considering their quarterback situation. About halfway through the season however, it seems they finally got their act together, and Montgomery was unleashed. He rushed for 1,070 yards and 8 touchdowns, finally showing off what he is capable of. If the Bears quarterback room does not improve in 2021, expect an even better season from Montgomery.
10
Ronald Jones II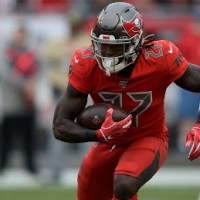 After a very mediocre first two seasons, Jones finally got his opportunity in 2020, and he did well. He rushed for 978 yards and 7 touchdowns, one of those a 98 yard touchdown run. Now he's the best running back for the Buccaneers in the Super Bowl.
The Contenders
11 Damien Harris
12
Kenyan Drake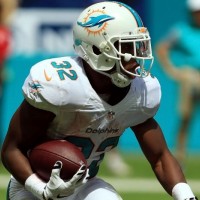 BAdd New Item