Top Ten NFL Head Coaches on the Hottest Seat Going Into the 2023 Season
Another year, another slate of coaches with their jobs on the line. Some just can't seem to get it done in the playoffs, while some can't seem to even make the playoffs at all. Here, we are looking at the top ten NFL head coaches on the hot seat going into the 2023 season.

The Top Ten

1 Josh McDaniels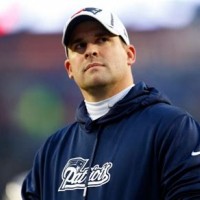 McDaniels was a questionable hire for the Raiders from the start, seeing that his failure in Denver was so massive. In a year where Las Vegas had the talent for a playoff run, McDaniels and the coaching staff squandered the opportunity, falling to a 6-11 record. Now facing an uncertain quarterback situation with Derek Carr requesting a trade, it's now or never for McDaniels.
As a Patriots fan myself, Josh McDaniels is a great offensive coordinator. But he is nowhere near head coach material. The Raiders of some of the worst front office personnel and decision making ever! That's what the No Fun League commissioner Roger Goodell & Oakland Raiders get for wrongfully terminating Jon Gruden. That's what Mark Davis gets for hiring a woman as a CEO, (for diversity tokens) What an idiot and I don't really follow the Raiders like that. (than someone more qualified for the job). Women don't know about American football. When will Mark Davis actually stop making bad decisions all the time and take some damn accountability and learn from his mistakes? How about hire a good head coach with head coaching experience and make your team not suck for a change? What has Mark Davis done for the Raiders other than getting a cool looking stadium in the desert city of Las Vegas? Stop replacing your head coach every two years Mark Davis! And stop drafting signing thugs on the ...more
2
Robert Saleh
Now this might seem like a weird choice to have on this list. After all, the Jets went 7-10 in 2022, and for a team as bad as they've been, it's a marked improvement. The thing is, however, despite this team having so much young talent on both sides of the ball, it all just hasn't come together. You have games where all phases of the game click, and others where it's all an unmitigated disaster. All that points back to Saleh. A point can be made about the lack of a good quarterback, but this is a Jets team going into playoff or bust mode in 2023. If Saleh can't take them there, then he might find himself out of a job.
3
Kevin Stefanski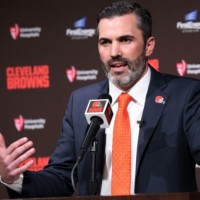 It's now-or-never for Stefanski going into his fourth season in Cleveland. He has a very talented roster that's banking on Deshaun Watson getting back to form, and Stefanski has essentially tied his job security to the success of Watson.
4
Brandon Staley
On the surface it would seem Staley's job is safe, as he led the Chargers to the playoffs in his second season. However, upon closer inspection, it's honestly a surprise that Staley's team hasn't completely imploded. For being a defensive minded coach, his defenses have often been lackluster, and his in-game coaching decisions have ranged from subpar to horrendous. This also goes with letting the Jaguars come back from a 27-7 halftime deficit in the playoffs. A lot of people expected Staley to be fired after that game. With Justin Herbert approaching extension territory, the Chargers cannot afford to waste that time. Staley's seat is very hot.
5
Todd Bowles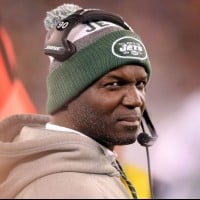 Bowles is a hire that I disliked from the start, taking into consideration his mediocre four year run with the Jets. The Buccaneers made the playoffs in 2022, but it was with an 8-9 record, and they were quickly dealt with by the Cowboys. Now that offensive coordinator Byron Leftwich has been fired, Bowles has no more scapegoats. The Tom Brady-less Bucs are still quite a talented team, but being $50 million over the cap, the ship is sinking fast, and Bowles might go down with it.
6
Dennis Allen
The Saints are a franchise stuck between a rock and hard place. They're paying top dollar for a few of their best players, while the quality of the rest of the roster suffers as a result of it. Allen did not inspire much confidence this past season, and things could get worse for him if Alvin Kamara gets suspended in 2023.
7
Ron Rivera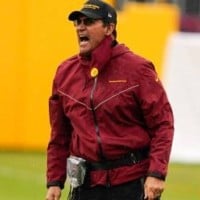 Ronald Eugene "Ron" Rivera is an American football coach and former player who is the head coach of the Washington Commanders of the National Football League.
With the news of Dan Snyder reportedly about to sell the Commanders, it immediately puts Rivera on the chopping block. He's led a Washington squad that's ranged from mediocre to awful the last two seasons. If things go awry again in 2023, I can definitely see Rivera on the way out.
8
Mike McCarthy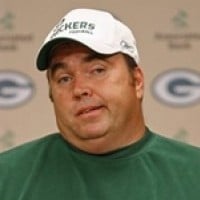 Michael John McCarthy is an American football coach who is the head coach of the Dallas Cowboys of the National Football League. He previously coached the Green Bay Packers from 2006-2018. He led the Packers to a win in Super Bowl XLV against his hometown team, the Pittsburgh Steelers.
I am very well aware that McCarthy has been to the playoffs the last two seasons, but the problem lies in his in game decisions and coaching staff decisions. A team as talented as the Cowboys should not consistently flounder when it matters most. His clock management remains poor, and hiring Brian Schottenheimer as an offensive coordinator was baffling. McCarthy is going back to calling plays in 2023, and if the last time he called plays in Green Bay is any indicator, this might not go well. I get the feeling Jerry Jones is getting impatient with McCarthy.
9
Mike Tomlin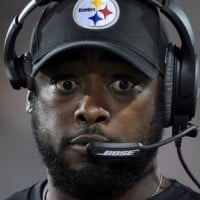 Michael Pettaway Tomlin is an American football coach who is the 16th head coach of the Pittsburgh Steelers of the National Football League.
Yeah, yeah, I know he's never had a losing season, but the Steelers also haven't won a playoff game in over five years. Tomlin's last few years have been incredibly mediocre, and to top it off, he's let Matt Canada hold on to the offensive coordinator job for too long. He's a Pittsburgh legend, but there comes a time where you just need to part ways. I think it might be time for the Steelers to take this into consideration.
10
John Harbaugh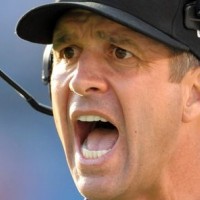 John W. Harbaugh is an American football coach who has been the head coach of the Baltimore Ravens of the National Football League since 2008.
Similar to Tomlin, Harbaugh is a Baltimore legend, and he's put together some good squads recently. The key word is good, as none of them have been great. The Ravens seem to be at a crossroads with Lamar Jackson, and Harbaugh's success hinges on it as well. I feel like the Ravens might need someone newer and younger as a coach.
The Contenders
11 Zac Taylor
BAdd New Item