Top 10 NFL Players Who Got Booed on Draft Night
Good, bad, or otherwise, this focuses on players who got quite a response from the fanbases. Feel free to add any more you feel deserve some historical mention.

The Top Ten

1 Donovan McNabb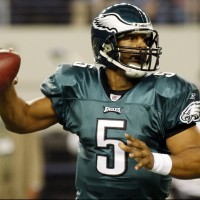 Donovan Jamal McNabb is a former American football quarterback who played in the National Football League for thirteen seasons.
It's still a mystery to this day why Donovan McNabb got booed as hard as he got when being picked 2nd overall in the 99' draft. McNabb was a bonafide superstar for the Eagles in the 2000s. Is it wrong to say I even find him underrated as an Eagle seeing he doesn't get all the love still? He leads in most passing stats so that's something, and oh he made the super bowl despite being defeated.
What a legend though.
2
Kyle Brady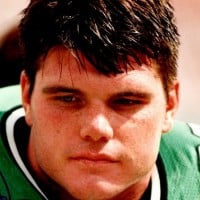 Like with Ken O'Brien Jets fans really get the spotlight put on them. The best of the bunch has to be from the 1995 draft. The crowd wanted Warren Sapp. Instead, they take a Tight End at 9. The crowd reaction unreal, and even better said. ''How many Tight Ends do you need on the field?'' Yeah says a lot as to why I hate taking TE's in the 1st round, and I feel your pain Jets fans.
3
Eli Manning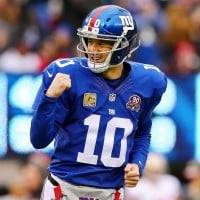 Elisha Nelson "Eli" Manning is a former American football quarterback who played his entire career for the New York Giants of the National Football League. He is the younger brother of former NFL quarterback Peyton Manning.
Eli Manning said straight up he did not wanna play for the Chargers, and to the rejection by San Diego fans really says a lot to a memorable draft early on. The trade that went down ended up working out with Rivers being one of best to never win a ring. Eli Manning went on to be one of the few to vanquish the mighty Patriots twice in the super bowl. Say what you want, but in the big games Eli shows up in a big way.
4
Zack Martin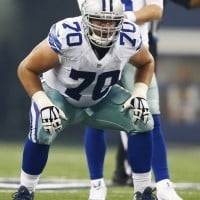 Zachary Edward Martin is an American football offensive guard for the Dallas Cowboys of the National Football League.
Zack Martin is a great guarding lineman, you could argue the best guarding lineman right now. At the time though Dallas fans were high on Johnny Manziel, and the rumors were maybe Jerry Jones would actually consider taking him. Thankfully, and logically last the previous season. Cowboys built their great wall 2.0 to be. While Clevland ended up getting baited into taking another QB bust. So why are we booing such a studded trench lineman again? Unfortunately, Travis Frederick got the same treatment despite being a great pick in the previous draft.
5
J.J. Watt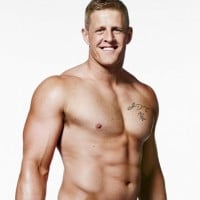 Justin James "J. J." Watt is an American football defensive end for the Arizona Cardinals of the National Football League. He was drafted by the Texans with the 11th pick in the first round of the 2011 NFL Draft, and played college football at Wisconsin. ...read more.
A forgotten story of the 2011 draft is one where J.J. Watt got some stunning boos when he was picked by the Texans. Watt didn't mind the boos as he went on to prove the fans wrong by being a stud for many years for Houston. They made a better move than to risk going after a QB which two other teams ended up doing.
6
Ken O'Brien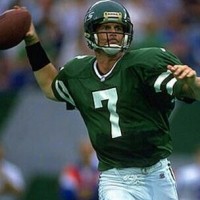 The infamous 1983 daft was loaded with QBs. Some of which were great and others were fondly forgotten real soon. Ken O'Brien was memorable by Jets fans with the boos he received as even the commissioner had a hard time reading off his name. Sure Dan Marino would have been the preferred player, but O'Brien was decent given the factory of the Jets QB's were not all too well received he was one of the better ones the franchsie had.
7
Daniel Jones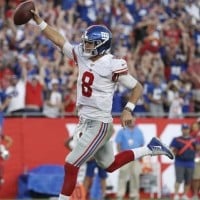 There are some cited videos reported of G-Man diehards booing the life out of the Daniel Jones selection. At the time it was and still Is an overreach for a guy who was a late 1st rounder at most. He has an identical punch in the face that looks like Eli Manning. The problem is he does not have that playing ability to hang on to the ball. Sadly though Dave Gettleman should think about a backup option because the Danny Daimes experiment is looking messier and messier as it goes on.
8
Bruce Irvin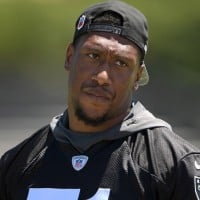 At the time Bruce Irvin was a controversial figure in West Virginia. It kinda was a surprise to see him get booed the way he did. Seattle made the right pick seeing how that legion of boom defense would transform with many of those keys players they had Irvin included was a big factor in their dominating victory over the Broncos in SB 48.
9
T.J. Hockenson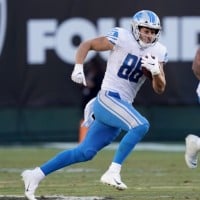 On my Twitter feed, I have shared a recoded looped footage of a bar full of Lions fans. Everybody booed at the top of their lungs when the Hockenson pick was announced, and I get it myself included. Lions usually don't do a good job managing their Tight Ends. It just sounded nothing more than a panic pick seeing Jags ended up taking Josh Allen (Edge rusher, not the QB from Buffalo) a pick before them. Luckily he has improved quite a bit in 2020. Slowly he seems to be proving the haters wrong for now.
10
Mitchell Trubisky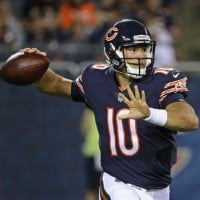 Once again we're back to Mr. Buminsky. As you can tell it was odd at the time he was ranked above the likes of Mahomes and Watson heading into the 2017 NFL Draft. What sounded the alarm for Bears' fans was the trade that went down left some confused, and some just downright infuriated when that pick was announced. He still didn't get any love in his playing time in Chi-town hardly.
BAdd New Item