Top 10 1st Round Trade NFL Draft Busts
I'm sure I'm leaving a few out, but I'm going by how much a team gave up just to go get a big-name player that didn't work for long. Let's find out the deals and downfall for both parties.

The Top Ten

1 Ryan Leaf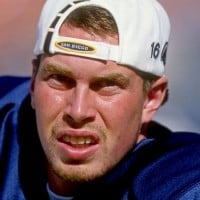 Ryan David Leaf is a former American football player who was a quarterback in the National Football League for four seasons. He was selected as the second overall pick in the 1998 NFL Draft after only Peyton Manning. He played for the San Diego Chargers, Tampa Bay Buccaneers, Dallas Cowboys, and Seattle Seahawks. He is widely considered to be the worst quarterback of all time, as well as the biggest NFL draft bust.
Don't really need to say much here. Like The 2nd biggest bust trade. Neither team really won much here. The biggest winner was Jim Irsay picking the right QB. Meanwhile, the Chargers were heart set in taking Ryan Leaf no matter what. Cardinals took a defensive lineman who didn't last too long in the league either. Still, you take the most immature, and atrocious play by a QB I have ever witnessed. ''Don't Talk to me alright. KNOCK IT OFF!'' Your franchise QB San Diego.
2
Mitchell Trubisky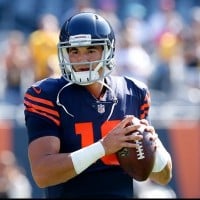 Look away Bears fans! Do I really need to say how this went down? Atrocious trade where Ryan Pace could have waited at 3 and still would have taken him. Instead, he gives picks away to John Lynch? What are you doing? Even worse is they never really contacted Trbisky before the draft. Which makes this a bad process all around by the Chicago personnel. Even more painful would be the stars you decided to pass by Deshaun Watson (Great), and Sir Patrick Mahomes (HOF).
3
Ricky Williams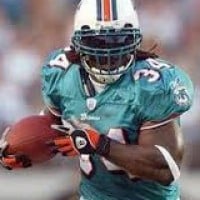 Errick Lynne "Ricky" Williams Jr. is a retired American football running back who played twelve seasons in the National Football League and one season in the Canadian Football League.
I really wanted to put this one higher because it was a legendarily bad trade for New Orleans. Ricky Williams was a heck of a player in his short time with the Saints. The problem was the whole team didn't get that much better giving up the whole draft load that year. Washington got all the boatload of picks. Stunningly enough though none of those players lasted as long so you're lucky to not give Washington much with their GM have bad eyesight.
4
Trent Richardson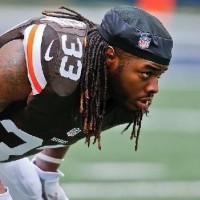 Trenton Jamond Richardson (born July 10, 1990) is an American professional football running back who is currently a member of the Alliance Birmingham of the Alliance of American Football. He played college football for the University of Alabama, was recognized as an All-American, and was a member of two BCS National Championship teams. Considered the top running back prospect for the 2012 NFL Draft, Richardson was considered by some as the best running back prospect since Adrian Peterson, and was selected third overall by the Cleveland Browns. After being traded away from the Browns during his second season with the team, and out of the NFL after five seasons, he is often considered one of the ...read more.
This might be the opposite of how Ricky Willaims ended up being. Trent Richardson at first had a good start to the NFL level when the Browns believed in him. When the team decided to trade him. Richardson struggled and had some atrocious yards per carry showing in his time with Indy. It was since to see him play in the AAF for a brief period of time though. Vikings ended up getting a tackle to help out their below-average QB (Ponder) at the time.
5
Josh Rosen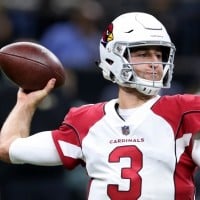 Josh Rosen was the 4th QB taken in the 2018 NFL Draft. Unfortunately, the team that traded up for him set him up to fail. As they had no identity when he got to Arizona with little chance in just one season. Meanwhile, the team that traded down Raiders. Look to have the better of the two UCLA players in Kolton Miller.
6
Derrick Harvey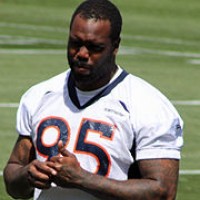 Derrick Harvey was a guy not even projected to go as high as he did. Baltimore traded down to get Joe Flacco who worked out well. Meanwhile, Jacksonville coming off just missing the playoffs tried to go all-in on Derrick Harvey. Harvey pretty much did not live up to his high overarching status as Kiper and company ripped the pick and deservedly so.
7
Robert Griffin III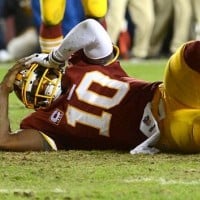 Robert Lee Griffin III, nicknamed RG3, is an American football quarterback for the Baltimore Ravens of the National Football League.
Sure RG3 did have a great rookie season, but when he broke those legs his playing ability evaporated fast. Luckily for Washington, they managed to get a backup QB in Kirk Cousins who played for them a good lengthy time in his bust absence. Rams ended up trading down, and they were still in limbo not getting much better for this long in. RG3 would soon have his starting job cut short only to get one last stand with Cleveland which led to nothing as he played in the backup position afterward.
8
Justin Blackmon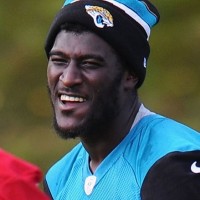 Right next to Claiborne would be the guy that went one higher who also was traded by another team in Jacksonville. Justin Blackmon had quite the talent on offense. The problem as his off-the-field issues and demons caught up to him in the end. Tampa Bay didn't much of a better pick in Mark Barron who you could also make a case for.
9
Morris Claiborne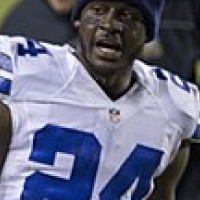 Oh hey another Rams trade where they traded down. Michael Brockers is still in the league who can play at the above-average level or a defensive lineman. On the other hand, Jerry Jones put high stakes on Morris Claiborne. The last time Jerry made a big splash at a corner was getting Primetime. Seeing that comparison at the time he just screamed out bust then, and while he isn't terrible. He did not live up to his high status being picked at 6.
10
Dion Jordan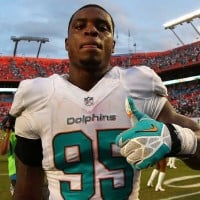 This was the case that neither team came out with a stud. Dolphins moving up all the way to 3 to get Dion Jordan was a big bust. Only recording 3 sacks with the team, and getting some trouble during that time says a lot to the waste of space he was on defense.
BAdd New Item