Top Ten Best Green Bay Packers Players of the 2020 Season
It took me a little while to get around to making this. The Packers just had a second straight 13-3 season, and have been competitive under Matt LaFleur so far. We had some great players this season. Here, we are looking at the top ten best Green Bay Packers players of the 2020 season.

The Top Ten

1 Aaron Rodgers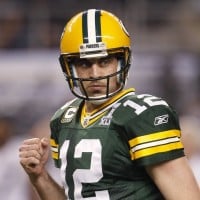 Aaron Charles Rodgers is an American football quarterback for the Green Bay Packers of the National Football League.
Who else deserves the top spot? Coming off of two down seasons, people were beginning to wonder if Rodgers was finally declining. Apparently, he was nowhere near it. 2020 was arguably the best season of his long career, as he threw for 48 touchdowns (a career high) to just 5 interceptions. His passer rating was a 121.5, second highest single season passer rating in NFL history, behind his 122.5 rating in 2011. Rodgers tore apart defenses. If we end up drafting a wide receiver, imagine what Rodgers could possibly do with that.
2
Davante Adams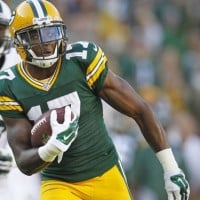 Davante Lavell Adams is an American football wide receiver for the Green Bay Packers of the National Football League.
Adams had his first breakout season in 2016, his first truly elite season in 2018, and he finally put it all together for a masterpiece in 2020. The first team all-pro scorched defenses for 1,374 yards and led the league with 18 receiving touchdowns. All of this in just 13 and a half games. Imagine what he could have done if he had played all 16. Adams is undoubtably a top 3 receiver currently, and was the best in the NFL in 2020.
3
Jaire Alexander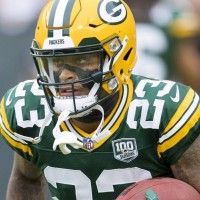 During his first two seasons, Alexander showed flashes of being a star. He had elite games like against the Rams in 2018, but also terrible games, like against the Cowboys in 2019. But, this season he had no bad performances. His "worst" one was in Week 1 allowing a touchdown to Adam Thielen in garbage time. Alexander was on an island in 2020, and if it wasn't for Xavien Howard, he would have been the best cornerback in the league. Alexander's 1 interception doesn't tell the whole story. He was locking down every team's best wide receiver, and it got to the point where quarterbacks just stopped throwing at him. Somehow he was only a second team all-pro, but Howard and Jalen Ramsey are both elite as well. Still, the Packers have finally found an elite cornerback, after suffering through years of Damarious Randall, Quinten Rollins, Ladarius Gunter, and more. He will get paid soon.
4
Corey Linsley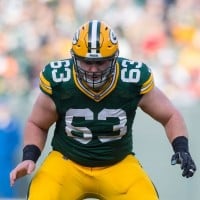 Linsley, despite missing three games, was an absolute rock of a center. He put together his finest pro season in a contract year, and was named a first team all-pro in his work of snapping and blocking for the NFL MVP Aaron Rodgers. It's a shame he probably won't be back next season, but I'll always remember and appreciate what he meant for the team.
One of the best centers
5
David Bakhtiari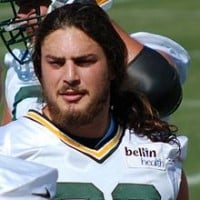 If there's anything the NFC Championship loss showed, it's that Bakhtiari is the most important player on the team not named Aaron Rodgers. Bakhtiari is the best left tackle in the NFL, and he was in 2020 before tearing his ACL before Week 17. I really hope he's back for Week 1 next season, because our linemen got bullied without him. He deserves his $100 million contract.
6
Elgton Jenkins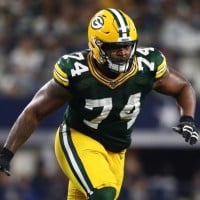 Jenkins is the most versatile offensive lineman in the NFL right now. I mean, how many linemen can play all five positions on the line? Jenkins played snaps at all five spots in 2020, and started games at left guard, center, and right tackle. Not to mention the second year player was a Pro Bowler. Maybe he will be an all-pro next season.
7
Robert Tonyan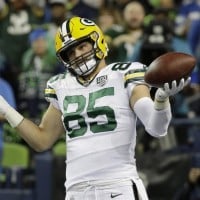 Now here's a breakout season I wasn't expecting. Tonyan suddenly became a favorite target of Aaron Rodgers, and turned into a top tight end in the NFL. He had 586 yards and 11 touchdown catches, after combining for 177 yards and 2 touchdowns in his first two seasons respectively. Not to mention he would be a Pro Bowler if he wasn't robbed by Evan Engram. How do you make that mistake? The Packers have finally found their best tight end since Jerimichael Finley.
8
Aaron Jones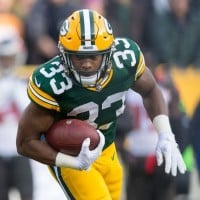 In what was likely his final season with the Packers, Jones showed why he is a top ten running back in the NFL. He rushed for a career high 1,104 yards and 9 touchdowns. These past four seasons wouldn't have been as fun without Jones, and I appreciate everything he has done for the franchise. It will be a shame to see him leaving for another team. That is, unless he returns. Anything can happen.
9
Za'Darius Smith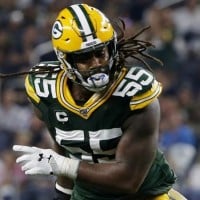 Smith wasn't as dominant as 2019, but he was still an amazing edge rusher. He had 12.5 sacks and 4 forced fumbles. He also made his second Pro Bowl and was a second team all-pro as well. He might be our best free agent signing since Julius Peppers.
10
Adrian Amos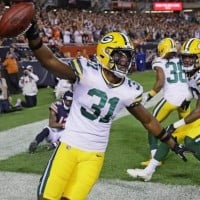 Amos is such an underrated player. The Packers struggled for a few seasons to find a safety that wasn't afraid to tackle and hit, and they struck gold on Amos. He limits big plays and actually knows how to tackle. Him and Darnell Savage have been an amazing pair the last two seasons.
BAdd New Item