Top 10 NFL Players Who Least Deserve Be in the Pro Football Hall of Fame
Being inducted into the Pro Football Hall of Fame is arguably the highest honor an NFL player can receive. It means that they were amazingly productive at their position, set league records, and changed the league in some way. While the majority of the players inducted deserve their rightful spots in Canton, there are a few choices that are questionable. Here, we are looking at the top ten NFL players that should not be in the Pro Football Hall of Fame.

The Top Ten

1 Lynn Swann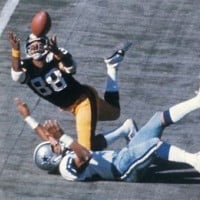 It's kind of telling that it took 19 years after he retired to finally make the Hall of Fame. Swan is a Super Bowl legend, with one of the greatest performances in one ever, but if you look at his career stats, then he's a good receiver, but not elite. Swan is only a three time Pro Bowler and all-pro with 5,462 receiving yards and 51 touchdowns. He wasn't even the best receiver on his own team. Swan basically made it in because of Super Bowl X.
2
Red Badgro
It's hard to rank players who played way back in the 1920s, but even among them, Badgro was just a good not great player. He is a three time all-pro, but it also took him until 1981 to be inducted into the Hall of Fame, which by then, all the greats of his time were already inducted. Badgro was a questionable Hall of Fame choice.
3
Frank Gatski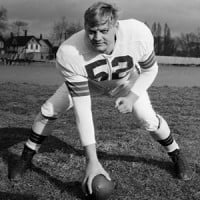 Gatski was an important center for the Browns dynasty of the 1950s. However, he was not as good as the other centers who have played in his era as well. It took him until 1985 to be inducted into the Hall of Fame, and Gatski himself said he didn't think he would get in. He was a good player, but maybe not Hall of Fame level.
4
Jackie Smith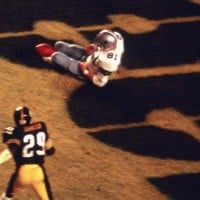 Smith has pretty average stats and is a five time Pro Bowler and four time all-pro. Still, a lot of his stats can be attributed to how long he played in the league, from 1963 to 1978. He was a good tight end, but not among the all-time greats.
5
Fred Dean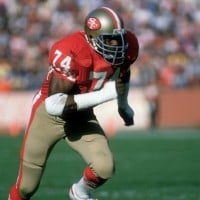 Unofficially, Dean's total sack count is at 93, which is good, but not at a Hall of Fame level. It probably helps his case that he played for Super Bowl winning 49ers teams. Dean was good, but kind of overrated.
6
Jan Stenerud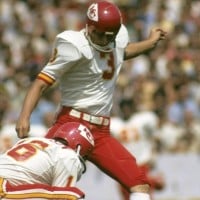 Stenerud was the first pure place kicker inducted into the Hall of Fame. But, even compared to the kickers of his era, he was an average kicker. Though he did introduce soccer style kicking into the NFL, which is still used by basically every kicker today.
7
Russ Grimm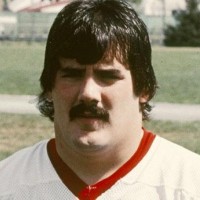 Grimm played for 11 seasons for three Super Bowl winning Redskins teams. However, he started 114 out of 140 games, which for a Hall of Famer, isn't great. He is a four time Pro Bowler and all-pro though, so I can definitely see why he is in. I feel he just didn't start enough games, and would have expected him to have more accolades. If he's in, then Tony Boselli should be too.
8
Troy Aikman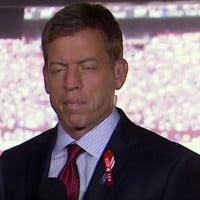 Troy Kenneth Aikman is a former American football quarterback who played for the Dallas Cowboys in the National Football League.
Yep, that's right, I don't think Aikman should be a Hall of Famer. Wonder why? Just look at his career. He led the Cowboys to three Super Bowls, which is a great achievement. He is also a six time Pro Bowler, but that's where it all stops. Aikman ended his career with 165 touchdowns to 141 interceptions, which is pretty bad even for his era. He has no all-pros and wasn't even a member of his all-decade team. The most touchdowns he ever threw in a season is 23, and threw double digit interceptions in all but three of his seasons. Aikman only got in because of his Super Bowl wins.
9
Paul Hornung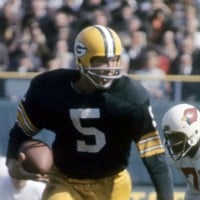 Even as a Packers fan, I gotta say Hornung doesn't really deserve the Hall of Fame. He had a brief career and wasn't even the best runner on his own team. He was great, but not great enough in my opinion.
10
Marcus Allen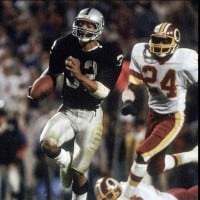 Wouldn't you know it, Allen only rushed for 1,000 yards in a season three times in his career. Yeah, most of his stats can be attributed to longevity. Allen was a great running back for a few seasons, but very average beyond that.
The Contenders
11
Joe Namath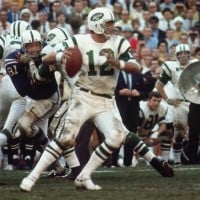 Joseph William Namath, nicknamed "Broadway Joe", is a former American football quarterback and actor.
BAdd New Item