Top 10 Biggest First Round NFL Draft Busts of All Time
The Top Ten
1
Ryan Leaf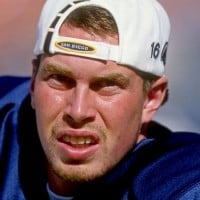 Ryan David Leaf is a former American football player who was a quarterback in the National Football League for four seasons. He was selected as the second overall pick in the 1998 NFL Draft after only Peyton Manning. He played for the San Diego Chargers, Tampa Bay Buccaneers, Dallas Cowboys, and Seattle Seahawks. He is widely considered to be the worst quarterback of all time, as well as the biggest NFL draft bust.
There is no way to sugarcoat it. Ryan Leaf's NFL career was absolutely awful Coming out of Washington State, he was discussed as the potential top pick before going second overall. His rookie season saw him throw a mind-boggling 15 interceptions on 245 pass attempts with just 2 touchdowns. Leaf finished his career with 36 interceptions and just 14 touchdowns. To make matters worse, his character wasn't that great either he had terrible relationships with the organization, his teammates and the media. And to add further insult to injury the player selected in front of him would enter the Hall of Fame as one of the best to ever to play the quarterback position. The only thing preventing Leaf from topping the list of the biggest NFL Draft busts is that he was not selected ahead of Manning.
2
Tony Mandarich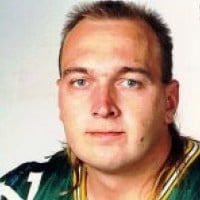 Everyone had such high expectations everyone thought this guy was going to be good. There was no doubt within the NFL circles that Tony Mandarich would end up being one of the greatest offensive linemen ever. He was nicknamed the "Incredible Bulk," and Sports Illustrated called him the best offensive line prospect ever. However, Mandarich was out of the league by 1991. What did him in was a number of problems including Sub-par play, attitude issues, an egocentric mentality and drug use. Oh and to make matters worse the Lions took Barry Sanders with the next pick
3
Art Schlichter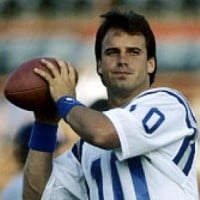 4
Akili Smith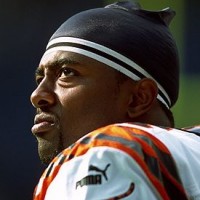 Dear god where to begin with this guy? Many people questioned whether Akili Smith would ever be a good NFL quarterback despite having a successful college career at Oregon. Some questioned his ability to read defenses after playing in a different type of offense in college, while others questioned his accuracy. Well, this wasn't enough to deter the Cincinnati Bengals who selected him with the third pick of the 1999 NFL draft. He started 17 games for the Bengals in four seasons, winning just three of them and throwing a total of five touchdowns and 13 interceptions. And to add further insult to injury Before they selected Smith, the Bengals had the chance to trade out of the No. 3 spot in the draft for a deal that would have brought them an embarrassment of riches. Saints coach Mike Ditka was trying to trade up from the 12th spot so he could grab Ricky Williams. Ditka wanted Williams so badly that he offered the Bengals a kings ransom, a total of nine picks so he could move up to the ...more
5
Vernon Gholston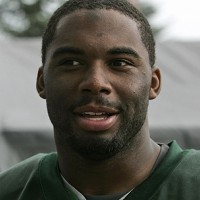 6
Jeff Okudah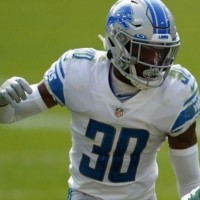 The future is so looking in doubt that Jeff Okudah (in my opinion) is the biggest bust from the 2020 draft. Sure Isaiah Wilson's heart was never in the right place. Try being terrible in man coverage pitted against some of the best starting receivers in the game made him look like a joke to the likes of Davante Adams, DeAndre Hopkins, D.J. Moore, and now just recently Deebo Samuel. Okudah has been very injury-prone having only played a total of 10 games. Now having a ruptured Achilles. His career as a corner in Detriot looks to be over, and the Lions went 3rd overall on the highest corner ever taken. Okudah is worthy among the all-time Lions bust that I have ever seen. When you have surpassed Terry Fair of all time misses this says a lot. Especially when you had a chance to replace Stafford when you knew he was on his way out.
Hey this guy is not that big of a bust. I think he just went a little early and there is absolutely nothing wrong with that
7
Jamarcus Russell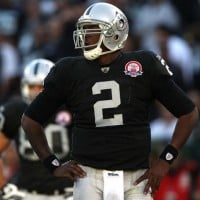 JaMarcus Trenell Russell is a former American football quarterback. He played college football at LSU, where he finished 21–4 as a starter and was named MVP of the 2007 Sugar Bowl. Russell was drafted by the Oakland Raiders with the first overall pick in the 2007 draft. He was out of the NFL after 3 underwhelming seasons with the Raiders, and is often considered to be one of the worst NFL quarterbacks of all time, as well as one of its biggest draft busts.
Jamarcus Russell looked awesome out of college. He was the MVP of the Sugar Bowl in 2007. He also hoisted a 21-4 record at LSU. He was selected first overall by the raiders who needed a qb pretty bad. And that's where the good stuff ends. He ate himself and played himself out of the NFl. He had 18 touchdown's to 23 interceptions. He had a completion percentage of 52.1% and a passer rating of 65.2. He was out of the league by 2010.
The Raiders only have themselves to blame for this one. There were red flags surrounding him saying he didn't like to study which the Raiders found out the hard way. Russell had the talent to be successful. Scouts across the country were loving him Mel Kiper compared Russell to the likes of John Elway. He turned the ball over a whopping 48 times in 25 starts, going 7-18 continually played uninspired football and he lost his team in the locker room. He came into the 2009 training camp weighing 290 pounds, and it became apparent that the once promising quarterback wasn't worried about playing football and wanted to just collect a paycheck. It sucks that all his talent went to waste but this is a lesson on why character is so important. It's also a textbook case where you can have the talent but if you never put in the work you will never be successful.
8
Brian Bosworth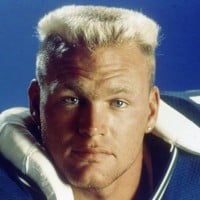 Bosworth was considered a linebacker prodigy out of Oklahoma leading up to the 1987 NFL supplemental draft. He earned multiple first-team All-American and Butkus awards under Barry Switzer before being suspended for steroid use that should have been the first red flag. The Seahawks gave up a 1988 First Round pick to select him. After signing what was then the biggest rookie contract in NFL History ($11 million over 10 years), Bosworth failed to live up to the hype with just 4 sacks in 24 games and getting owned by Bo Jackson
9
Andre Ware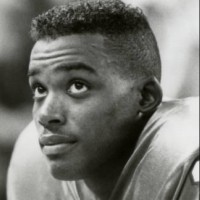 Andre Ware played at the University of Houston, where he was the first black quarterback to win the Heisman Trophy in 1989. Andre broke 26 NCAA football records. His performance did not go unnoticed and Ware became one of the most decorated players in college history. Coming out of college he was expected to be a stud in the NFL. Ware spent four years with Detroit, playing from 1990-1993. He played in just 14 games and started six. During his time in Detroit Ware threw for 5 touchdowns and 8 interceptions with 1,112 passing yards.
10
Johnny Manziel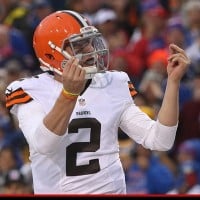 Jonathan Paul Manziel is an American professional Canadian football quarterback for the Montreal Alouettes of the Canadian Football League. He was drafted by the NFL's Cleveland Browns with the 22nd overall pick of the 2014 NFL Draft. Towards the end of the 2015 season, Manziel endured numerous scandals, including the infamous story that he was in Las Vegas instead of in Cleveland with the team that weekend. The team confirmed that Manziel did miss a scheduled check-in on the morning of the last game of the season, and he was released in March of 2016. He is often considered one of the biggest draft busts in NFL history.
The Contenders
11
Justin Blackmon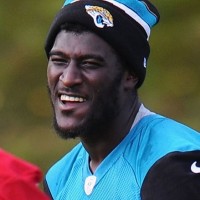 Blackmon is a prime example of how drug and alcohol use can derail a promising career. After a promising rookie season, in which he led all rookie receivers with 865 yards Blackmon's career took a downward spiral. He was suspended prior to the 2013 season and received a second suspension during the 2013 season, playing in only four games. The Jaguars released Blackmon following an arrest for possession of marijuana in 2014. Blackmon never played in the NFL again. Oh and by the way the Jaguars actually Traded UP to take him
12
Isaiah Wilson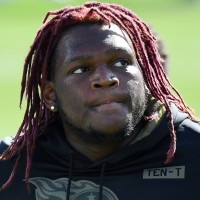 Wilson was the most recent draft pick on this list. The Titans picked him 29th overall in 2020 which in theory should lower the expectation enough to keep him off the list but somehow some way he managed to still make this list. As a rookie, Wilson saw just four snaps in total for the Titans. Then, after being traded following his rookie season, he blew his second chance before it even got started with the Miami Dolphins. To blow two chances and essentially be out of the league within 12 months is somewhat impressive. I mean good lord we're not just talking bust of the decade we're talking about a historic level bust
He played exactly one game in his career. For only four plays.
13
Josh Rosen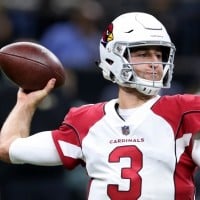 14
Charles Rogers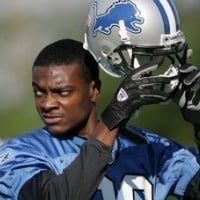 Charles Rogers has to be considered not only one of the biggest busts in NFL history, but also one of the worst draft picks of the modern era. He had a incredible career at Michigan State breaking school records for receiving yards in a game and touchdowns in a career as well as the NCAA record for most consecutive games with a touchdown, Rogers became the second overall pick of the Detroit Lions in 2003. Everything was playing out well right? An outstanding player going to the local NFL team except he only played 15 games in 3 seasons and was out of the league entirely in 3 years
15
Tim Couch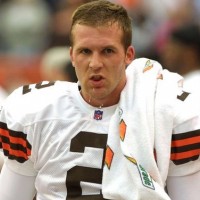 I debated adding Johnny Manziel to the original list but considering Couch was the #1 overall pick there was more expectation on him The former Kentucky Wildcat threw for over 8,000 yards and 75 touchdowns in his final two seasons there. Couch decided to forgo his senior season after many scouts concluded him to be the consensus No. 1 overall pick. Couch played five years in the NFL, all for the Browns. He finished his career with 64 touchdowns, 67 interceptions, and a 22-37 record.
16
Kevin Allen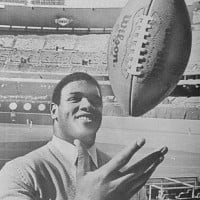 17
Kevin White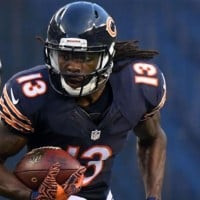 Kevin Romone White Jr. is an American football wide receiver who is a free agent. He played college football at West Virginia and was drafted 7th overall by the Chicago Bears in the 2015 NFL Draft. White went onto have multiple injuries pushing him from the starting lineup, by the time 2018 season proceeded he managed to stay healthy, but it was still too late. His only famous play was hauling in a hail mary from Mitchell Trubisky, but just missed going in for the touchdown. He has since been labeled as one of the biggest busts in the franchises history. He also played for the Arizona Cardinals for a brief few months only to be released again.
18
Mitch Trubisky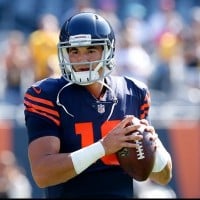 You could have gotten Patrick Mahomes or even DeShaun Watson, but you chose a QB from North Carolina. North Carolina has had plenty of signal callers go in the draft, but none have ever done good. In fact, before Trubisky, no Tar Heel QB had ever won an NFL game.
Absolutely wasting draft picks not taking someone like Mahomes or really anyone else but this guy
19
Aundray Bruce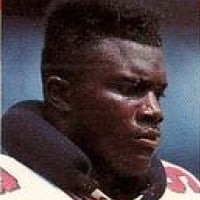 BAdd New Item