Top 10 Oddest Picks of the First Round of the 2021 NFL Draft
This Draft... is off to a weird start and some picks you can't say were just odd, but also terrible. Some picks just made no sense since there were better players available. This was a collaboration with _Ghostly_.

The Top Ten

1 The Jacksonville Jaguars Select... Travis Etienne (RB)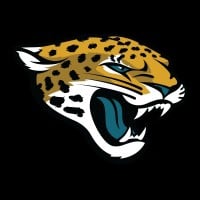 The Jacksonville Jaguars are an American professional football franchise based in Jacksonville, Florida.
I get you need more than 1 running back in today's game, but to take one with your 2nd selection? This is almost as mind-boggling as another team that picked higher with the same philosophy. Etienne has abilities to be something special, but the problem is James Robinson is the stud bell cow for them. Need I mention Carlos Hyde was gonna be their backup. Offensive Line was way more important at that point in time.
Just...why? Were you guys not happy with James Robinson's performance from last season? Well, I was impressed. Robinson had a great season as an undrafted rookie, but it looks Duval wasn't, and wasted this pick on a RB instead of getting some more defensive help.
I found this a very surprising choice, I mean, he's not a bad player by any means, but I think that they should have gotten a defensive player over RB, you really need defensive help at this point in time
2
The New Orleans Saints Select... Payton Turner (DE)

The New Orleans Saints are a professional American football team based in New Orleans, Louisiana. The Saints currently compete in the National Football League as a member club of the league's National Football Conference South division.
The biggest overreach of Day 1. He was mocked as a late 2nd rounder to an early 3rd rounder. He has the size of what you want up front. Not quite the guy in mind when Barmore, & Ojulari still there for the taking who can help alongside Cameron Jordan as well. Maybe it works out, but then again maybe not either.
Who is this even? Getting this guy over players like Christian Barmore or Rousseau? And Asante Samuel Jr was still on the board and which I think would be a great fit on your team. They could have gotten this guy in the second round in my opinion.
3
The Las Vegas Raiders Select... Alex Leatherwood (OT)

The Las Vegas Raiders are a professional American football franchise based in Las Vegas. The Raiders began playing in 1960 as a member club of the American Football League; they have been a member club of the National Football League since the 1970 AFL–NFL merger. ...read more.
It was a good move to draft an OT since you traded away your two best offensive linemen but why Leatherwood? Darrisaw was still available and some people thought Leatherwood wouldn't even get drafted in the first round. This was a pretty big overreach.
4
The Tampa Bay Buccaneers Select... Joe Tryon (LB)

The Tampa Bay Buccaneers are a professional American football franchise based in Tampa, Florida. The Buccaneers currently compete in the National Football League as a member team of the National Football Conference South division.
Tampa Bay is loaded with defensive studs. So seeing them actually take one with their last pick was a common theme of all the bizarro moves made. He is never gonna take the field, and if he does it would be for a cup of coffee. The definition of a throw-away pick.
Tryon is gonna spend a lot of time on the bench. A wasted pick and could have stolen Barmore. And if you're going to get an LB, then get Jeremiah Owusu-Koramoah...
I understand why they would pick him so they have a replacement for JPP when he ages into retirement
5
The Cincinnati Bengals Select... Ja'Marr Chase (WR)

The Cincinnati Bengals are a professional American football franchise based in Cincinnati, Ohio. The Bengals currently compete in the National Football League as a member club of the league's American Football Conference North division.
Chase is good, but this just a bad move by the Bengals. Did you forget how awful your Offensive Line was, Cincinnati? It's cool to have Burrow's former teammate on the same NFL team, but he sometimes won't even get a chance to throw to him because the rushers would already get to him. I would have tried to trade up to steal Darrisaw if you were going to do this pick.
I can't believe the Bengals did it again. They pulled an old classic Lions maneuver, Matt Millen envisioned. Instead of thinking logically for Joe Burrow. You actually give him a shiny splash weapon. Look Ja'Marr Chase could very well be a good Wide Receiver, but you wonder why the Bengals suck. Penei Sewell would have been a major step forward so that Burrow doesn't become roadkill. If they do not draft a lineman immediately on day 2. There's gonna be nothing different with this team. They'll be the last place team while Zac Taylor gets his pink slip ready to go.
6
The Green Bay Packers Select... Eric Stokes (CB)

The Green Bay Packers are a professional American football team based in Green Bay, Wisconsin. The Packers compete in the National Football League as a member club of the league's National Football Conference North division. The Packers have won 4 super bowls and 13 NFL championships.
So Green Bay's management appears to have angered Rodgers again so what could they do with their 29th pick? They take an extra corner. Personally, you can wait for the next round to address this Kevin King dilemma. Not sure what Packers fans truly think about this with all the buzz surrounding their guy. Why not try to please him with a weapon? If this is a sign of how the draft goes. This is going to be a brutal 4 months for Packers fans having no idea if Rodgers will ever be the starter and could just leave Jordan Love high and dry.
Yeah, I don't know who this is. The Packers are a mess right now, even though it's just one situation, Aaron Rodgers, who was MVP last season, wants out on the Packers. Seeing this odd pick probably wouldn't help the problem. Should have gotten Ifeatu Melifonwu as a CB or maybe a WR to give Rodgers more help and make him feel more comfortable like Marshall or Moore.
At first I wasn't on board with this pick but after giving it some thought it actually makes a lot of sense. What infamous play has been haunting this organization for months? Kevin King getting burned before halftime in the NFC Championship. The Packers solve that problem with Stokes who is pretty fast. We didn't have to draft a wide receiver in the first round that's just a talking point everyone likes to bring up when we have other needs on the team. And historically most of our most talented receivers have come in the later rounds anyway.
Definitely disagree here. How quick people are to forget King didn't exactly play well last season. Any wide receiver here would have been a reach, and Stokes fills a bigger need.
7
The Arizona Cardinals Select... Zavien Collins (LB)

You take a linebacker again? What does that say about Isaiah Simmons
? Cardinals defense looks loaded from the middle to the secondary. Why are we taking linebacker again with the 1st choice? I can see why Steve Keim was a hated man in 2019. He overstayed his welcome making that decision twice in back-to-back drafts.
If you listen to Keim's press conference he did after the pick, it is abundantly clear that he made this pick with zero regard to positional need. This is another example of Keim falling in love with a player and disregarding all else - he even called the man an 'alpha.' I don't hate the player, but take a look at the Cardinals' depth chart. They could sign Steven Nelson tomorrow and still have the weakest, thinnest cornerback group in the NFL. I'm sure Zaven (not Zavien) will be a fine ILB for years to come, but he simply doesn't fit a need for a team that's supposed to make the leap into contention this year
A very odd pick, I thought they were fine on LB. Zavien is wasting his potential on Arizona and Arizona just wasted a pick.
8
The Denver Broncos Select... Patrick Surtain II (CB)

The Denver Broncos are an American football team based in Denver, Colorado. The Broncos compete in the National Football League as a member club of the league's American Football Conference West division.
How many CBs do you need, Denver? This was a huge missed opportunity to get Linebacker Micah Parsons, and you need a Linebacker. But you totally ignored him and got another CB even though you're fine on Cornerback. This caused the Cowboys to steal Parsons from you guys.
Love the player, hate the team that took him. Vic Fangio's job is on the line. Giving him more DB's to load up on why? They have Kyle Fuller, they have Ronald Darby. The secondary of Denver was built to being good. What set them back was injury. Seeing they took another one at that position is odd.
I mean they could be trying to repeat the 2015 season great defense below average offense
9
The Washington Football Team Selects... Jamin Davis (LB)

The Washington NFL team are a professional American football team based in the Washington, D.C. metropolitan area. In 2020, Washington after 87 years got rid of the Redskins trademark due do to it being labeled racist to native culture. It is unknown what name they will be given at this time.
Jamin Davis from Tulsa... picking this guy over Jeremiah Owusu-Koramoah? That stunned me. Don't get me wrong, I like Jamin Davis, but Jeremiah is better, and seeing him not getting picked in the first round is weird just like how Barmore is still there.
10
The Chicago Bears Select... Justin Fields (QB)

It's hard to really hate where 4 of the QB's went knowing all their situations actually fit in my view. Trevor Lawrence will be the Jags' focus. Zach Wilson seems to be getting help from the interior. Trey Lance could learn the ropes fast with the mobility he carries to the bay area. Mac Jones fits into the pocket passing scheme of Josh McDaniels. Justin Fields might be the easy one to look at as the prime bust to look at of these 5. Ohio St has never had a quality NFL caliber Quarterback in history. This feels like the Josh Rosen treatment when the pick was announced when they traded up to go get him. He could be doomed to fail from the start by the incompetents that drafted him. Keep in mind this team also has Andy Dalton (QB1), and Nick Foles. I almost feel bad for Bears fan because the guy running the team is so out of his mind it's insane.
I think this pick was good. They needed a QB, well at least the fans knew they needed one. I like this Robinson and Fields combination, it can be deadly. but now they better fill that CB hole in the second round to find a better replacement instead of Trufant. The Bears just need to hope that guys like Asante Samuel Jr or Ifeatu Melifonwu drop, which is unlikely.
The Contenders
11
The N.Y. Giants Select... Kadarius Toney (WR)

The New York Giants are a professional American football team located in the New York metropolitan area.
Let's give Danny Daimes another weapon. Toney went way higher than many would have expected to go. Going above Bateman to many's surprise. A big what-if duo that could have been. No disrespect to Toney, but he is gonna have to earn being that #2 Wideout on a receiving core that's either gonna be hit or miss.
I like Toney as a WR, but this pick was WAY too early. Especially with players like Bateman, Marshall, and even Moore still on the board. And I'm going to be honest, I don't even think the Giants even need a WR. They recently added Golladay to their team and have Sterling Shepard and Darius Slayton. I would have gotten an EDGE like Rousseau or Paye.
For college football I almost always only watch highlights but he seems to be in highlights a lot using that speed
12
The Carolina Panthers Select... Jaycee Horn (CB)

The Carolina Panthers are a professional American football team based in Charlotte, North Carolina, that competes in the National Football League.
First of all, why would you get Jaycee Horn when Patrick Surtain II is still available? Second of all, you guys need an OT more than a CB. Slater was still available which would be a great addition, but instead, you guys get the second best CB in the draft even when the best CB is still available! This pick gave me a headache.
13
The San Francisco 49ers Select... Trey Lance (QB)

The San Francisco 49ers are a professional American football team located in the San Francisco Bay Area.
I like Lance, but I just thought this was a weird pick. I think Trey Lance is more backup material, and Jimmy G should be traded soon so I thought the best fit would be Jones or Fields. Like, Lance only played once in the 2020-21 College Football season and I understand he was really good before that year, but I still Fields or Jones would have been better.
14
The Baltimore Ravens Select... Jayson Oweh (DE)

The Baltimore Ravens are a professional American football team based in Baltimore, Maryland. The Ravens compete in the National Football League as a member club of the American Football Conference North division.
Guy can't play football yet. Huge project for a 1st rounder
15
The Tennessee Titans Select... Caleb Farley (CB)

The player has great ability shown, but the red flags are why he dropped far down. Titans needed corner help, and I'm not against them going risky. Just hope this isn't another Isiah Wilson problem. If it is it's shame seeing there were other corners more green-lit.
A risky pick, but it can be good.
16
The New England Patriots Select... Mac Jones (QB)

17
The Miami Dolphins Select... Jaylen Waddle (WR)
Like why not devonte smith I mean I get smith is 6'0 and 170 pounds but he won heismen so... like what's going on with that
BAdd New Item