Top Ten NFL Head Coaches on the Hottest Seat Going Into the 2021 Season
Compared to the last few seasons, there aren't a lot of coaches on the hot seat. Nevertheless, there are some guys that better watch out, because they could be on their way out. Here, we are looking at the top ten NFL head coaches on the hot seat going into the 2021 season.

The Top Ten

1 Matt Nagy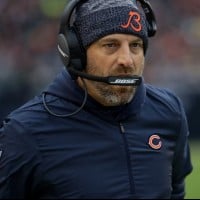 Don't let the Bears playoff berth fool you, they got in at 8-8 and Nagy was a horrible play caller, and he eventually gave up that job to Bill Lazor. The Bears have gone 8-8 the last two seasons, and for a so-called "offensive guru," his offenses sure are terrible, though he is lacking in the quarterback department. Nagy's seat is on fire, and he will have to revive this Bears offense to have a job this time next year.
Deserves 1st place
2
Zac Taylor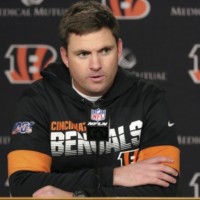 In his first two seasons, Taylor has gone 6-25-1 as the Bengals head coach. His hire was a reach in the first place, and he was never a coordinator before becoming head coach. Now THIS might actually be an example of someone getting hired just because they know Sean McVay, or maybe it's just because the Bengals are cheap. Either way, Taylor has the talent to turn this team around in 2021, but the AFC North happens to be a division that sent three teams to the playoffs, so it will be a fight for this team. Taylor is gone if he misses the playoffs.
3
Mike McCarthy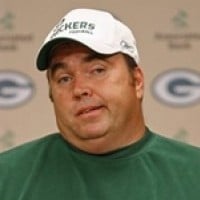 Michael John McCarthy is an American football coach who is the head coach of the Dallas Cowboys of the National Football League. He previously coached the Green Bay Packers from 2006-2018. He led the Packers to a win in Super Bowl XLV against his hometown team, the Pittsburgh Steelers.
It was a very mediocre return to the NFL for McCarthy, and early on in the season, the Cowboys looked exactly like the early 2010s Packers teams: High flying offense with an abysmal defense. The wheels completely fell off after Dak Prescott got injured, and they limped to a 3rd place finish in the NFC East, a division where the 7-9 Football Team came out on top. I didn't initially like this hire, and it looks like I may have been right about this.
4
Vic Fangio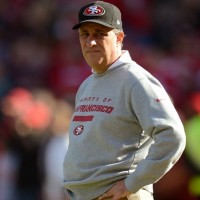 It's been a rough two seasons in Denver, and Fangio has some work to do. He has gone 12-20 the last two seasons and has done nothing to keep up with the Chiefs. Heck, the Raiders and Chargers have been more competitive than them. For someone who is a defensive minded coach, his defenses sure are average. Meanwhile on offense, they have good talent, but lack a good quarterback. They've been searching since Peyton Manning's retirement in 2015, and perhaps with John Elway no longer general manager, they can finally find someone to run their offense. Fangio's job is in danger.
5
Jon Gruden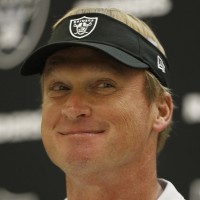 For someone getting paid so much, you'd expect them to be a top tier head coach. As it turns out, Gruden peaked in 2002 and hasn't been to those heights since. The Raiders once again collapsed in the second half of the season after a decent start, and their playoff hopes went with it. Whatever Gruden is doing, it's not working. He's heading into his fourth season with the Raiders, and still has yet to get things together. They have to compete in a division with the Chiefs. By the way things are looking, the AFC West will be the next AFC East.
6
David Culley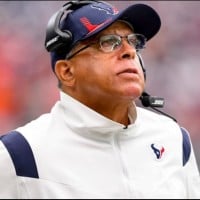 Yeah, a recently hired head coach is strange to put on a list like this, but it seems like everything is falling apart for the Texans. Culley was probably one of the only guys willing to take the job, which is saying something. I can see him gone after this season if things go as expected. He was also a pretty bad wide receiver coach, so let's hope the Texans have fun with that.
7
Kliff Kingsbury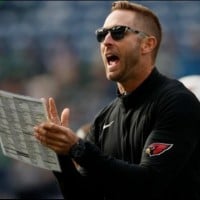 He had the Cardinals in position to make the playoffs, but blew it against the Rams in Week 17. I don't think Kingsbury's seat is too hot, but it is something to watch.
8
Mike Zimmer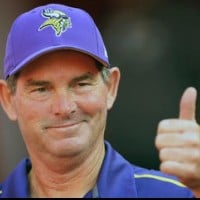 Michael Zimmer is an American football coach. He is currently the head coach of the Minnesota Vikings of the National Football League.
I think he's fairly safe, but if the Vikings have another losing season, his seat will warm up.
9
Nick Sirianni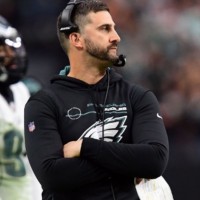 The new Eagles head coach is inheriting a mess in Philly. He probably won't go one-and-done, but stranger things have happened. I have no confidence in this person.
10
Mike Tomlin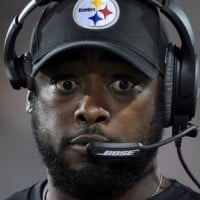 Michael Pettaway Tomlin is an American football coach who is the 16th head coach of the Pittsburgh Steelers of the National Football League.
Moving on from Mike Tomlin could and probably would be beneficial for the Steelers in the long term. However two things are in the way; for one thing the Steelers don't fire coaches or haven't since one of the ones before Chuck Noll. Another thing that worries me, who could they get that wouldn't be a downgrade? I feel like a lot of the other coaching options right now would be worse. - SteelCity99
The Contenders
11
Kyle Shanahan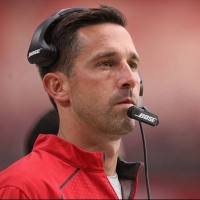 Not quite, since last season the team was ravaged by an unprecedented wave of injuries. However, he could very well be on the hot seat in 2022 if things don't get much better.
12
Pete Carroll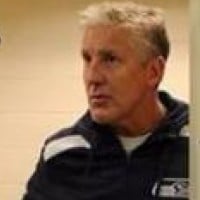 Peter Clay Carroll is an American football coach who is the head coach and executive vice president of the Seattle Seahawks of the National Football League.
Okay, okay. This is probably extremely unlikely, but could Seattle move on from Carroll? Look at Seattle these past few seasons, they've been just good but never good enough. This feels like McCarthy's Packers all over again. He probably won't get fired, but the chance isn't zero.
13
Sean McVay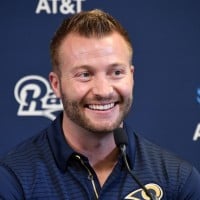 14
Arthur Smith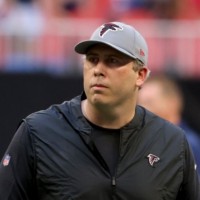 BAdd New Item