Top 10 Most Significant Moves in the 2020 NFL Off-Season
Well it's odd to not have sports thanks to COVID-19 we've hit a dead spot right now and with that sports lists are few and far between for the time being. Despite all of this there has at least been NFL off-season action keeping me from watching paint dry. As we approach the draft let's go ahead and talk about some big moves made which could really change the league drastically. This isn't even getting to the CBA proposal. Anyway it's nice to have some semblance of pulse in the sports world I'll take any sports list I can

The Top Ten

1 Tom Brady Goes to Tampa Bay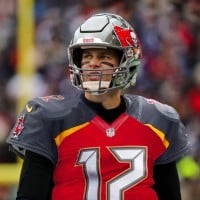 Thomas Edward Patrick Brady, Jr., is an American football quarterback for the Tampa Bay Buccaneers of the National Football League. Brady is known for being the only quarterback in history to win 7 Super Bowls, and is often considered one of the best quarterbacks of all time. Brady is also frequently considered to be the biggest steal in NFL history as a late 6th round pick. He had previously played for the New England Patriots from 2000 to 2019.
For Months people were speculating this and it's finally happening. The Patriots dynasty is OVER! Brady has left his legacy in. New England to join the Tampa Bay Buccaneers of all teams. The Bucs have some nice weapons including Chris Goodwin and Mike Evans. And he'll have Bruce Arians as his head coach. Very interesting move that could be the end of the Jamies Winston era in Tampa. This makes the Bucs an intriguing bunch and they could make the playoffs again actually
I think Tom Brady made a mistake leaving the Patriots. It seems like he left because they didn't have good enough receivers. Had Brady stayed, the Patriots could have drafted a QB and have Brady teach the new QB so he is ready when Brady retires.
2
Deandre Hopkins traded to Arizona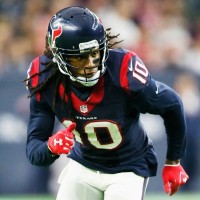 DeAndre Rashaun Hopkins, also known as "Nuk," is an American football wide receiver for the Arizona Cardinals of the National Football League. Hopkins was drafted 27th overall to the Houston Texans in 2013.
Easily one of the most laughable trades as Houston gives up one of the top Receivers in football for a veteran running back past his prime in David Johnson. Even for Bill O Brien standards this trade was an absolute win for Arizona and a steal at that. That's another weapon for Arizona now with Kyler Murray Larry Fitzgerald, Kenyan Drake and now Hopkins. The fact the Cardinals got him for almost nothing is almost an insult
In my honest opinion, this is among the top ten worst trades in NFL history, and this is coming from a fan of a team that traded multiple first and second round picks for a 34 year old John Hadl.
Yeah that was a horrible trade. Don't know what the Texans were doing.
3
Stefon Diggs traded to Buffalo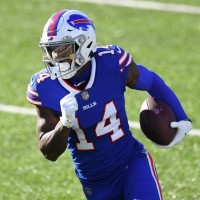 Stefon Diggs is an American football wide receiver for the Buffalo Bills of the National Football League. Diggs was drafted in the fifth round one hundred and forty sixth overall to the Minnesota Vikings in 2015.
He was a Viking for years and responsible for the Minnesota Miracle. Now he's in Buffalo and if I'm Bills Mafia I'm celebrating as this is the big name the Bills needed on offense to rejuvenate it and make them legit. Also Minnesota got a solid return as well
That is big for Buffalo. Could this mean Buffalo is a contender next year?
Ha fools now I hate that the Vikings traded him do not get me wrong but he needs a accurate Quarterback Josh Allen will not get him to 1,000 yards like Kirk could
4
Teddy Bridgewater signs with Carolina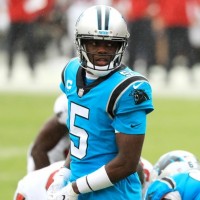 Theodore Edmond "Teddy" Bridgewater II is an American football quarterback for the Denver Broncos of the National Football League. He had previously played for the Minnesota Vikings from 2014 to 2017, the New Orleans Saints from 2018 to 2019, and the Carolina Panthers in 2020.
He filled in for Drew Brees and was not bad actually. A little rusty but he got the job done winning every game proving he can start in the NFL. With Drew Brees back in the Big Easy Bridgewater gets a starting gig of his own in Carolina. Now he'll get to play Brees Brady and Ryan twice a year. On top of that he may very well be a sign Carolina is giving Cam the boot or they're just doing a quarterback carousel. Either way a big move for Teddy who can hopefully start fresh
5
Ryan Tannehill Resigns With The Titans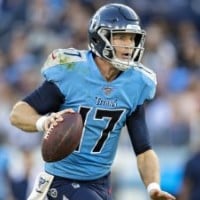 Ryan Timothy Tannehill III is an American football quarterback for the Tennessee Titans of the National Football League. He previously played for the Miami Dolphins from 2012 to 2018.
Tennessee gives their main man Tannehill a giant extension after what he did last year. Important for them to stick to their guns and pay their quarterback. Also shows how they are gonna move forward with Tannehill at quarterback over Mariota who is now gone
Very risky move. I have a feeling this past season was a fluke and Tannehill goes back to being mediocre.
They screwed Henry in the process.
6
Calais Campbell traded to Baltimore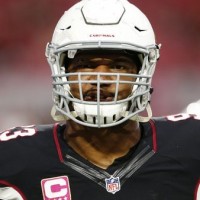 Calais Malik Campbell is an American football defensive end for the Baltimore Ravens of the National Football League.
To me this trade indicates two things. First and foremost the Ravens are looking legit. This will bolster that defense and may be the missing piece to bring them over the top in the AFC. And second this tells me that the Jaguars are no longer in win now mode. Almost all of the Sacksonville defense is now gone. They're in rebuilding mode again and have work to do. That's not even getting to the quarterback situation either. Could have major side effects for both teams
7
Derrick Henry Franchise Tagged By Tennessee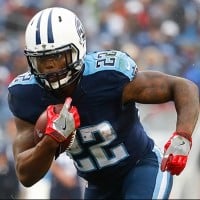 One of the most electrifying running backs in the AFC playoffs last year is staying put for the time being. This comes after the Tannehill extension which raised questions concerning Henry. Safe to say that the Titans will be back. Henry is electric and keeping him provides Tannehill with one of his major go to weapons
8
Chris Jones Franchise Tagged by Kansas City
The Chiefs are coming off a Super Bowl win and need to try and keep as much of their core together as possible. This is especially true on the defensive side which this gives options as to what he can do. The Chiefs look to at least keep him for the short term while also preparing a mega deal for Mahomes. They could very well send him off for a couple first round picks if they so choose. But this gives them flexibility
9
Dak Prescott franchise tagged by Dallas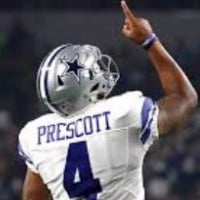 Rayne Dakota "Dak" Prescott is an American football quarterback for the Dallas Cowboys of the National Football League.
Cowboys had a big decision to make regarding Dak and Amari Cooper. The new CBA only allows one tag and they had two guys they wanted to keep. They tagged Dak which allows them to get another year with him to see where he's at and a chance at a long term deal. Meanwhile they also managed to resign Amari Cooper. Seems like the pressure is on for making the playoffs
10
DeForest Buckner traded to the Colts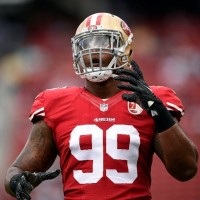 Indy gave up the 13th overall pick for Buckner and have agreed to pay him 21 million making him the 2nd highest paid DT. He joins a defense with the likes of Justin Houston and Darius Leonard. He was very reliable and productive for San Francisco should be a nice upgrade for the Colts
The Contenders
11
Nick Foles Traded to Chicago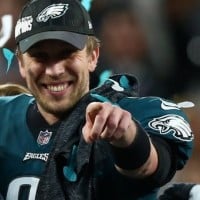 Da Bears needed a quarterback and may have found their guy who ironically was the same quarterback who beat them in the double doink game. Funny how things come around full circle huh? That Bears offense needs some rejuvenation and what better way to do it than with Big you know what Nick.. Mitchell Trubisky has looked more like backup quarterback material at best this past year.
Bad move for Chicago. Is he really any better than Tribusky? Nick Foles is overrated in my opinion. I know he won a Super Bowl but he is really only successful for the Eagles.
12
Philip Rivers signs with the Colts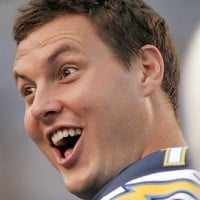 Good to see Indy finding a veteran quarterback who still has some talent left in the tank. He'll have some good protection and some familiarity with Frank Reich so this Colts team might sneak into the playoffs this season
13
Amari Cooper Resigns with the Cowboys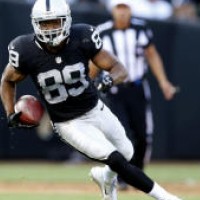 A big win for Dallas as they bring back both their quarterback and his top receiver. Now don't underachieve this time okay?
14
Darius Slay Traded to Philadelphia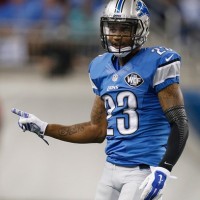 Could really make a difference in that Eagles defense as they desperately needed it also anyone else find it hilarious that they traded him the day after he put on social media that he wanted to be traded?
15
Todd Gurley Cut by la and Signed by Atlanta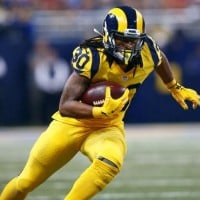 It makes sense I mean Atlanta could use another weapon on offense assuming Gurley returns to his form form like 2 years ago. He hasn't been the same these past few seasons
16 Washington Redskins Name Change
17
Byron Jones Signs with the Dolphins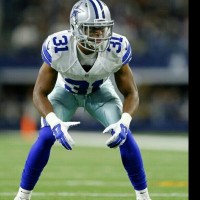 BAdd New Item