Top 10 Most Surprising NFL Teams of Week 3 (2020)
Well, another week in the books. We had some shocking results and some big blowouts. Otherwise, a smooth week overall. Thankfully, not too many devastating injuries this time around.

The Top Ten

1 Chicago Bears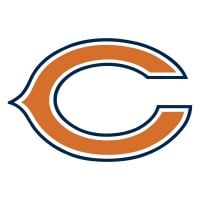 In their Week 3 game of the 2020 season, the Chicago Bears faced the Atlanta Falcons. The Bears made an impressive comeback, led by backup quarterback Nick Foles, who replaced Mitchell Trubisky in the second half. Foles threw three touchdown passes in the fourth quarter, securing a 30-26 victory for the Bears.
Well, I'll be damned! You guys did it. You're 3-0 with Nick Foles in charge now. Sure, it's more of Atlanta choking, but you're respectable in your own right. Nick Foles still has that energy left. Bears Faithful, welcome to the 3-0 club. Although you're the imposter among us, we need you to prove yourself, or else you're voted out, lol.
2
Philadelphia Eagles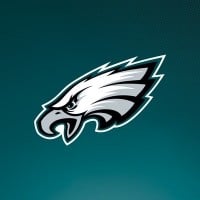 The Eagles faced the Cincinnati Bengals. The game ended in a 23-23 tie after both teams struggled to score during the overtime period. Quarterback Carson Wentz had an inconsistent performance, throwing two interceptions and one touchdown pass, while rushing for another touchdown.
Guys, what are you doing? It's bad enough that you ended in a TIE with Cincinnati of all teams, but tell me, why do you not go for it on 4th down at the end of OT? You give up a chance to win the game to settle for a tie? Yeah, the Eagles faithful can't be too happy with that. Although it's technically not a win or loss, this feels like a loss, and you might as well just tank now before it's too late.
3
Detroit Lions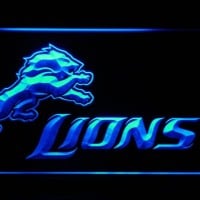 In Week 3, the Detroit Lions played against the Arizona Cardinals. The Lions secured their first win of the season with a 26-23 victory, thanks to a game-winning field goal by Matt Prater. Quarterback Matthew Stafford threw for 270 yards and two touchdowns, while the defense intercepted Cardinals quarterback Kyler Murray three times.
Well, I'm not sure how that happened, but you did it. You snapped an 11-game losing streak and got a win. You can savor that feeling, or if you're a more cynical realistic fan, you can be angry that you screwed up the tank. I'm still surprised that Stafford was able to lead a game-winning drive and play decently, but hey, I guess even a broken clock is right a few times a day, right?
Them winning alone is the most surprising of the week. Nobody would have said they would go to Arizona and actually win. I could see people picking them for the cover, but a flat-out win, though?
4
Atlanta Falcons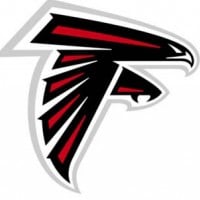 The Falcons faced the Chicago Bears. Despite leading for most of the game, the Falcons collapsed in the fourth quarter, allowing the Bears to make a comeback and secure a 30-26 victory. The Falcons' offense, led by quarterback Matt Ryan, struggled to maintain momentum in the final moments of the game.
5
Los Angeles Rams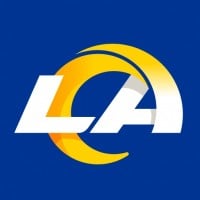 In their Week 3 matchup against the Buffalo Bills, the Los Angeles Rams nearly pulled off a significant comeback after being down 28-3 in the third quarter. However, a last-minute touchdown pass from Bills quarterback Josh Allen to tight end Tyler Kroft secured a 35-32 victory for Buffalo, handing the Rams their first loss of the season.
Well, I'll be honest, I thought you guys were dead in the water after being down 25 points. But then, something interesting happened. Jared Goff rallied them from down 28-3 to take the lead. Yes, the Rams came all the way back to lead 32-28! Sure, the Bills saved themselves and won the game, but the fact you made this a game, the fact that you pulled a complete 180 and made this a nail-biter when it was set to be a blowout, is impressive and certainly surprising.
6
Carolina Panthers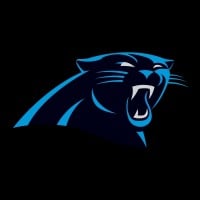 The Panthers played against the Los Angeles Chargers. The Panthers secured a 21-16 victory, with quarterback Teddy Bridgewater throwing for 235 yards and a touchdown. The Panthers' defense forced four turnovers, helping to secure their first win of the season.
Well, I'm not sure how you did it, but you won. No Christian McCaffrey, I thought you were dead in the water, but that defense carried its weight, forcing a few turnovers, and Joey Slye was able to kick some field goals. I didn't expect that, but good for you. Matt Rhule got his first NFL win. Good stuff, Carolina.
7
Kansas City Chiefs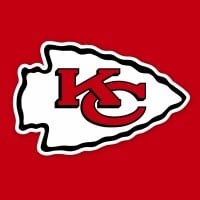 In Week 3, the Kansas City Chiefs faced the Baltimore Ravens in a highly anticipated matchup. The Chiefs secured a dominant 34-20 victory, with quarterback Patrick Mahomes throwing for 385 yards and four touchdowns. The Chiefs' defense also played a crucial role, containing the Ravens' potent rushing attack.
Patrick Mahomes has made a statement: the Chiefs are here to stay. Going into this game, everyone was saying Baltimore would win. Mahomes took note, and oh, he made sure everyone knew they were here. With 385 yards and 4 touchdowns, what many thought would be a shootout was all Kansas City. The game was over by halftime. Yes, the defending champions are that dangerous, and keep in mind that they're here to stay for at least the better part of the next decade. Don't ever tell me Lamar Jackson is in the same conversation as Mahomes again.
8
Minnesota Vikings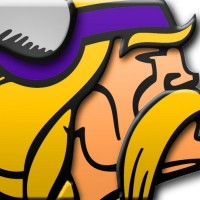 The Vikings faced the Tennessee Titans. Despite a strong offensive performance, led by quarterback Kirk Cousins and running back Dalvin Cook, the Vikings fell short in a 31-30 loss to the Titans. The Vikings' defense struggled to contain the Titans' offense, particularly in the final moments of the game.
Vikings, what is going on? Every week, it seems you find impressive ways to lose. This week, you guys suffered a slow, painful death by field goal, as Stephen Gostkowski hit 6 field goals. Kirk Cousins is back to being old Kirk that everyone loves to drag and hate. You continue to dig yourself into a hole. I just thought you'd be competing for a Super Bowl. No? Okay, join the tank while you can.
9
New Orleans Saints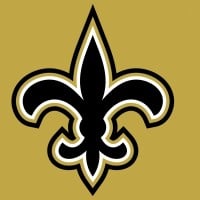 In their Week 3 matchup against the Green Bay Packers, the New Orleans Saints suffered a close 37-30 loss. Quarterback Drew Brees threw for 288 yards and three touchdowns, but the Saints' defense struggled to contain Packers quarterback Aaron Rodgers and the Green Bay offense.
I hate to say it, but you guys may be screwed. Yeah, you need Michael Thomas more than you realize. Drew Brees also isn't what he was in his prime. We are witnessing the 2015 Peyton Manning stage of his career, the sad decline of a legend. That's normally a type of game they win, but now they just can't get it done and find themselves surprisingly 1-2.
10
Buffalo Bills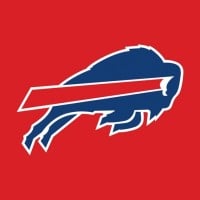 The Bills faced the Los Angeles Rams. In a thrilling game, the Bills emerged victorious with a 35-32 win, thanks to a last-minute touchdown pass from quarterback Josh Allen to tight end Tyler Kroft. Allen had an impressive performance, throwing for 311 yards and four touchdowns.
The Bills got to 3-0, but it wasn't a pretty win. They had dominated LA for 3 quarters with a 28-3 lead. Then, they proceeded to blow said 25-point lead and pull a Falcons. But just when they looked like they were toast, Josh Allen saved the day, and the Bills managed to avoid humiliation.
BAdd New Item