Good Anime Characters Who Turned Villain
The Top Ten
Griffith - Berserk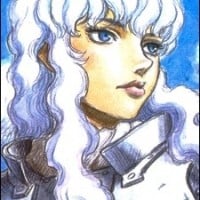 Light Yagami - Death Note

Light Yagami is a fictional character and the protagonist of the manga series Death Note, created by Tsugumi Ohba and Takeshi Obata.
Ken Kaneki - Tokyo Ghoul

Kirei Kotomine - Fate Series

Kirei Kotomine is a fictional character from the Japanese visual novel and anime series Fate/stay night by Type-Moon. He is the main antagonist of Fate/Zero and the general main antagonist of Fate/stay night. In Fate/stay night, he plays an important role in the unfolding events in all three routes, ...read more.
Lelouch Lamperouge - Code Geass

Lelouch Lamperouge, whose real name is Lelouch vi Britannia, is the title character and protagonist of the Sunrise anime series Code Geass: Lelouch of the Rebellion.
Shiro - Deadman Wonderland

Kabuto Yakushi - Naruto

Kabuto Yakushi is a fictional character in the anime and manga franchise Naruto, created by Masashi Kishimoto.
Sosuke Aizen - Bleach

Sosuke Aizen is a fictional character in the Bleach manga series and its adaptations created by Tite Kubo.
Gaku Yashiro - Erased

Nadeko Sengoku - Bakemonogatari

The Contenders
Straizo - JoJo's Bizarre Adventure
BAdd New Item