Best Hockey Players of All Time
The Top Ten
1
Wayne Gretzky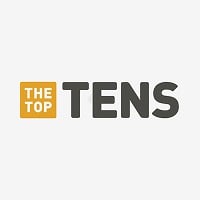 Wayne Douglas Gretzky CC is a Canadian former professional ice hockey player and former head coach. He played 20 seasons in the National Hockey League for four teams from 1979 to 1999.
Simplest choice ever THE GREAT ONE is easily number 1.
Anyone who does respect it should walk off the face of the world
grezkey is the best hockey player cause he scored 521 goals in a row
I visited Gretzky's restaurant in Toronto last year. There is a very special room with jusy a few tables and each of the four walls has a single portrait which seems to suggest that Wayne holds these players in high reverence. Gordie Howe; Bobby Hull; Maurice "Rocket" Richard; Bobby Orr. Thanks Wayne - great room!
Yup easy
But Ovechkin should be top 50
330 Comments
2
Bobby Orr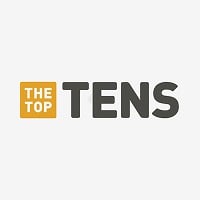 Robert Gordon Orr is a Canadian former professional ice hockey player, widely acknowledged as one of the greatest hockey players of all time.
Orr was the only player in the history of the NHL to win the Art Ross Trophy ( Scoring title ) and the Norris Trophy ( most valuable Defenseman ), in the same year! He did it TWICE!
Also the only player to make the nhl as a 18 year old rookie during the original six teams ( 1966/67 ). Plus he would fight his own battles, block shots, made the other superstars look like ordinary players. The only way that he was stopped was they chopped his knees out from under him. Played nine seasons on 1/2 a leg and rest guts.
Orr was harder to shadow than a forward like Hull but he still ranks with Hull & Howe as the most complete player in the era of original six team play. Gretzky was the best specialist in history in the style of a Magic Johnson in NBA as a play-maker & in his ability to be in the flow of play. I would like to have seen an Orr or Hull surrounded by a team like the 80's Oilers to see what they could have done to the record books! We did get a glimpse of that in 1976 with the Canada Cup.
Orr was the greatest hockey player he changed the game he was 14 trying out for the boston bruins just 14 he was the greatest player in the game.
No one in the history of hockey out plays Orr over a game, never mind a career. Who do you choose to out skate him at both ends of the ice? Who is faster? Who is tougher? More creative? Stronger? If he wasn't injured we wouldn't even be having this conversation.
238 Comments
3
Mario Lemieux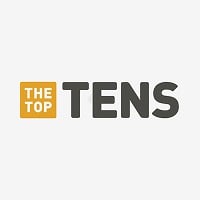 Mario Lemieux is a Canadian former professional ice hockey player and current owner of the Pittsburgh Penguins. He played parts of 17 National Hockey League seasons with the team from 1984 to 2006, assuming ownership in 1999.
his shortened career was the only thing that kept him from beating all of Gretzky's records. He's at least just as good. - BKAllmighty
Simply the most skilled all around player who ever lived.
For many reasons, Mario is better than Gretzky, but I think Orr is first, Mario second. I am not even sure I would put Gretzky third and the simple reason is that I think the greatest hockey player should be not just who has the best stats but should be based more on talent along with stats of course. So here are my reasons: Gretzky had far better talent around him for more years than Mario did. Of course the injuries to Mario, prevented him from breaking the records, Gretzky admits to this. Mario was more skilled and more physical, Gretzky admits this too. Many point out how many assists Gretzky had which is certainly amazing, but obviously he would not have had all of those assists if the people he passed too can't score. That is the case with lots of great passers... Not enough skilled scorers on their teams, so the passes don't amount to anything. Gretzky was lucky to have many great players around him. Also, Gretzky played in a much less physical environment, as history shows... ...more
Gretzky May be by far the best player, but Lemieux definitely should be second
135 Comments
4
Gordie Howe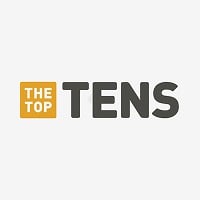 Best All around player ever...and..there is a record that will never be broken..Gordie Howe was in the top 5 in scoring for 20 straight years...Orr didn't even PLAY half that long...Gretsky never came close to that...I saw all the greats play...Gordie was the best
Gordie Howe was the premier hockey player having played until he was 52 years of age. His presence on the ice as then the All-Time Leading Scorer made him an intimidating force in the NHL.
Greatest athlete in hockey. Played into his fifties! He was given room to set records because he manhandled players - not because he was protected. When Howe had the puck it was special like when Mantle came to the plate.
Howe had the unique ability to define how a game was to be played on any given night. Any style /speed his skill set allowed him to play any way the opponents wanted to play. Probably the one thing about Howe was that while he was the most dominant player he was not dynamic in the sense of the other great players. You had to watch him play over a period of time to witness how much bettor he was than his contemporaries. Their would be even a higher appreciation of his extraordinary skill set if there was video and or tape of him during his prime.
67 Comments
5
Maurice Richard
A true legend
He retired in 1960 and people still talk about him
A movie was made of his life.
Go read Ted Lindsay, his greatest opponent comments.
I summarize: if they play this game in a hundred years there will never be a player like Rocket
between the blue line and the net.
in a league of his own
Most people voting now never seen him play, so please go see some archives and just watch how he played and then you will see that he was the greatest
Most folks who are voting have never heard of, much less actually watched the Rocket play but believe me, there was no one more dominating or intimidating on the ice than Richard!
The most under rated player ever to have hit a Puck
47 Comments
6
Steve Yzerman
The Captain!
The majistic
He belongs at 3 or 4... Not 8... He's the 2nd best player ever on the best team ever The Detroit Red Wings
Steve Yzerman had something that Crosby will never have... Class! I will never say that Crosby isn't talented or doesn't deserve to be ranked high on this list but he can never be compared to Stevie, Wayne, Bobby or Gordie. I think a lot of people have voted based primarily on who currently on top and whos name they hear the most.
36 Comments
7
Bobby Hull
Hockey's "Golden Age" according to the "Legends of Hockey" series was the 1960's. The "Original Six" era when Gordie Howe was still in his late prime and Bobby Orr was a spectacular rookie. Bobby Hull was named the "Player of the Decade" by the sporting press! I wish he had not jumped to the WHA in 1972 (his absolute prime) because he was on track to shatter all of Howe's records. His career even overlapped Gretzky's early career in the WHA and in the first game involving their respective teams, I read that Wayne's Mom said to Hull "don't you hurt my son! " During the 1972 Canada /Soviet series when Hull was not allowed to play for Canada I remember the billboards "To Russia with Hull" and how the NHL had almost lost the series due to their vendetta against Hull. The most dissapointment was expressed by the Russians themselves as Hull was the most idolized western player ever. During the 1976 Canada Cup the long awaited dream team was assembled and both Hull and Orr dominated the ...more
If the careers of the respective players on this list are compared, it will be very obvious that Bobby Hull belongs in the top five players on this or any other list Time for the voters to some research before they vote!
"The perfect mesomorph"--Time magazine, March 1, 1968. Had the fastest shot ever, his slap shot was clocked at 118.3 mph. His wrist shot was timed at 105.7 mph. And his backhand shot sailed along at only 96 mph. Fastest timed NHL skater ever at 29.7 mph with full hockey equipment on. The skates in those days were as heavy as lead weights. None of the modern players can touch those marks. Just think what Bobby Hull would do in todays game with the graphite sticks and lightweight skates that are now used. Not to mention the state of the art workout gyms that every NHL team has. Even though Hull had muscles growing out of muscles he never took steroids to get that way. And he was one of the most complete players ever. He didn't need a body guard to protect him.
Should be in the top five players on any list Hull played 23 years at a high level an scored 1,018 total goals. Three times in the old six team league he scored 50 or more goals.
Rocket Richard by contrast played 18 years, scored 626 total goals and only scored 50 goals once--in in 1944-45 when the competition was weaker because of World War II.
Bobby Hull scored 77 goals and had 65 assists at age 36 in the World Hockey Association competition that was at least as good as the Rockets. Richard was 23 when he scored his 50 goals.
As for Sidney and Alex being rated ahead of Hull it shows that modern fans really don't know very much about the Legends of Hockey. Alex couldn't cut it as a left wing anymore--that's why he was moved to right wing. Bobby Hull was the best left wing ever.
And Sidney isn't near the goal scorer that that the Golden Jet was. Nor is he better in other areas of the game than Bobby Hull.
These two present day players don't deserve to be rated above one ...more
47 Comments
8
Mark Messier
This list is idiotic, nobody still playing in the NHL should be in the top 30 except for maybe Martin Brodeur certainly not Sidney Crosby or Alex Ovechkin, How could any of these guys be rated above Mark messier2nd all time in scoring and perhaps the best 2 way player of all time...
The best without a doubt. because of Messier the oilers won! But it seems only Gretzky gets the credit!
8 and 87 are not better. He should be 5th. 2nd all time in points. He has a award named after him and is the best captain to put on a Jersey in any sport. Gave the Rangers a cup with some help but come on the Mouse is better then sid and the great 8. And the great 8 still has not won a cup.
The Moose, The Messiah or whatever you want to call him, was the best leader of all time. During the Oilers era, Gretz admits he wore the C but Mark lead the team to victory. Messier has to be in the top 3 or at least 5.
19 Comments
9
Patrick Roy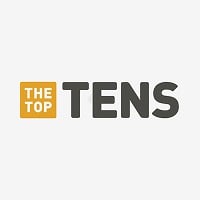 Patrick Jacques Roy is a Canadian former professional ice hockey goaltender and the former head coach and vice-president of hockey operations for the Colorado Avalanche of the National Hockey League.
He is the best goalie ever to walk on this earth - Bigtime11
I find it funny that on this same site, Roy isn't even ranked greatest goaltender of all time in the top 10 goaltenders (he's 2nd behind Brodeur), yet he's on this list and Brodeur isn't. Roy MAY have been slightly better than Brodeur at stopping the puck but Brodeur blew him out of the water in puck handling and passing. Also, if there's one stat that scared me about Roy, it was that he was below.500 in career games 7s.
He should be higher no one played goalie has well has him
He has to be the BEST goalie ever in the history of the NHL...
24 Comments
10
Jaromir Jagr
Don't say he's 47 and still playing cause the only reason he is still playing is because he thinks he can be better then Gretzky
SImply the best, putting him behind OVY is just a poor joke. I would put him into same level as Lemiuoux

What makes Jagr a top-5 player of all-time is his ability to succeed in the many changing eras of the game. It's nearly impossible to compare Crosby and Gretzky, given the evolution in rules, conditioning, goalies, etc.. But, here's a guy that managed to be successful across all of these eras. His lack of success without Mario wasn't a function of riding coattails as much as it was a team running dry on money and talent. It takes a team to win, not an individual. The prime of Jagr's career was spent with lackluster teams expecting him to carry most of the load. The greatest of greats had supporting casts, including Gretzky, Howe, Orr, and even Crosby. Let's face it, today's NHL is a young man's game and Jagr has found a way to stay relevant and successful in spite of it.
What?! The best European player all times in 15th place behind Ovechkin (yes, he is amazing, but he is still too young to compete Jagr), Sundin and Forsberg (okay, maybe it's equal with that guy)
77 Comments
The Contenders
11
Teemu Selanne
Last year one of his best seasons! And he will continue to play at least one more year.

Even if he is very old player, he can still keep playing at the same level. GREAT! ONE MORE YEAR!
He has the Rockie record and he's 40 year old and still one of the best! that says it all!
I have never before seen offensive hockey as what Selanne did show at Olympics 2006. Truly amazing!
20 Comments
12
Jean Belliveau
Jean Beliveau is too good of a player to be this far down. He should higher than Crosby and Ovechkin at the least. I don't think Crosby and Ovechkin deserve to be on this list, but Rocket Richard does.
No list of greats would be complete without Le Gros Bill.
He was a real gentleman and a great player. He is somebody all hockey players should strive to be like.
Belliveau should be rated higher, Crosby and Ovechkin do not have the years behind them to be even rated. Lets see were thet are in another five years
6 Comments
13
Phil Esposito
He was the heart and soul of Team Canada in the 1972 series with USSR. He was an outstanding center for the Bruins for 12 years and carried the team emotionally as well as with his on ice talent.
There are a definite top five iconic players in hockey who will always be considered the best: Gretzky, Howe, Hull, Orr, and Richard (with an honourable mention to Lemieux). But Phil was a cool cucumber, so I'm giving him my vote. - PetSounds
How is he good
He a dum ass
1 Comment
14
Pavel Datsyuk
Most complete player ever in my opinion.
Best two way stick handling phenom ever.
Hands down way better than Selanne, should be in top 10 for several reasons:
Size, the low level he was picked, being bowlegged and pigeon toed enabled him to turn on a pin head, and ability to shoot from any angle
Datsyuk wrecks like no other player in the league today just watch him in the shootout he makes all-star goalies cry for their mommies
21 Comments
15
Mike Bossy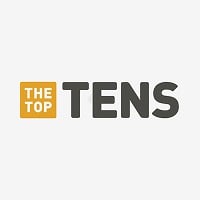 Michael Dean Bossy or, according to some sources, Michael Jean Bossy is a Canadian former ice hockey player who played for the New York Islanders for his entire career and was a crucial part of their four-year reign as Stanley Cup champions in the early 1980s.
Best goal scorer ever better than ovi
Bossy it at least top 10. He had over 500 goals in less than 1,000 games in his career. If he continued his insane pace, he would be been the highest goal scorer in NHL history. It wouldn't have been that high, but it would have been much higher. He was always one of the best players in the league and I still stand by him being underrated.
I can see people rating their fair share of people above Mike Bossy. But not this many. He's AT LEAST top 10 material. Holds the record for most goals per game all time, and even the Great One's goals per game doesn't threaten his record. So ranking Ovechkin 7th and Bossy 33rd makes absolutely no sense.
Mike Bossy had "the touch". No matter where he was near the net, he could turn and spin, and know exactly in his mind where the open corners were. He feel around the net was second to none.
18 Comments
16
Vladislav Tretiak
Vladimir is good goalie have state Soviet union constitution Russia.
Vladislav Tretiak is the greatest goalkeeper of all times. It was a mistake to bench him in the OS 1980 semifinal against the USA (the "Miracle" game). This probably affected the USSR playing morals negatively and it boosted the USA team morale. If they hadnt benched Tretjak the USSR team would probably have won the OS and the title would have stayed in the USSR. However the young USA team won the game and they deserve the greatest credit for their fantastic efforts. And Herb Brooks too of course.
The most creative and innovative goal keeper of the Soviet team.
One of the greatest goal tenders ever. Stood on his head against Team Canada and other international hickey events.
3 Comments
17
Martin Brodeur
Best hockey goalie of all time for sure
How many rules did the NHL change for Patrick Roy? Did Marty ever pout like a baby and quit the team - wrecking an organization and their ability to win for decades? People keep talking about how Marty won because of the team around him. Look at Roy's teams... they weren't slouches. Patrick was a true pioneer and gifted as a player, so he should be on this list. But, not higher than Marty. Stats don't lie.
He was the best goalie of all time. Who has the most wins as a goalie? Marty. Who has the most shutouts? Marty. Games played? Marty. He even had a rule made because of his style of play. He is simply the best goalie to ever play the game. Yes, Roy is good, but not as good as Marty!
Good goaltender, but he also had great defencemen in front of him, and played in a clutch and grab system that was accepted back then. Patrick Roy was a much better goalie. Just look at what he did in Montreal. Singlehandedly won cups for montreal.
11 Comments
18
Sidney Crosby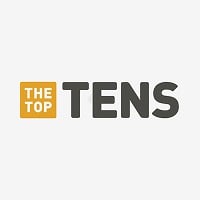 Sidney Patrick Crosby ONS (born August 7, 1987) is a Canadian professional ice hockey player who currently serves as captain of the Pittsburgh Penguins of the National Hockey League.
Best player in the history of the game. He routinely draws 2-3, even 4 players on him at a time and still manages puck protection, goal-scoring wizardry, while engineering goals for his team. His ingenuity, athleticism and skill is mind-boggling. Check out this guy's highlight reels on YouTube and find someone better. You can't. Crosby is a once-ever talent. I followed him from youth hockey when he was an 11-14 year old kid dismantling 16-19 year old players. It was self-evident that he was going to become one of the greatest players of all time.

He beats my team every time but as I'm not a pathetic loser who claims the W/Ls of my team as my own personal achievement and bemoans the Ls as affronts to my ego, so I stomach the embarrassment and disappointment, because he puts on such a great show. There is something electrifying and viscerally inspiring about Crosby's play. He does things that no other player can do. He does things with guys hanging on his back, attacking his legs ...more
He is a awesome player he can score goals he is awesome at hockey
In todays game, the best and for anyone calling him a baby if you knew anything about hockey, you would know how strong this man really is. Crosby is the hardest working hockey player on the ice and that is what seperates him from the rest. He's a superstar and a champion!
He's is amazing and way better than ovechkin! He's got the better stats and all! He is a boss!
240 Comments
19
Patrick Kane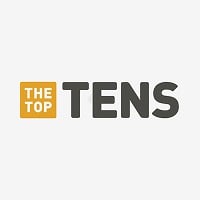 Great in shootouts, reliable in the playoffs
Why is he 29? Kane deserves to be in the top FIVE! He is part of a team that has won the Stanley cup six time, and I bet most teams can't even match that.
Best player of all-time he's my feet second best player and I love him
Three things.1,he got the goal overtime vs the flyers. 2,he was the first American to win the art Ross trophy. 3 Crosby had 89 points in 2015-16 season. Kane, on the other hand, had 106 points.
24 Comments
20
Valeri Kharlamov
Whoever made this list, has no idea what they're talking about. Valeri Kharlamov is by far considered among the top 3 hockey players of all time.
Don't believe me, ask Wayne Gretzky and other great players.
I thought he would have ranked top ten. I mean he was the Russian team force in the 70's. Bobby Clarke had to be missioned to break his ankles to stop him in 1972 summit series. Any NHL franchise would have loved to have him as their top pick.
Best player on the great Red Army team deserves a much higher ranking. Ask Dallas Smith.
Since he was the best and the most charismatic player in the USSR super team of 1972, that fact speaks for itself
4 Comments
21
Ray Bourque
Bourque didn't make the people around him better? Please note that Adam Oates played 3 seasons with Brett Hull assisting on most of his 70+ goals during each of those 3 seasons, yet Oates still got his highest career point total (142) as a Bruin, playing in front of Bourque (keep in mind, this was 92-93 and Neely missed much of that season due to injury).
Ray Bourque is the leading defencemen of all time, and 11th overall for all skaters points of all time (and that's as a defencemen)! Definitely one of the best.
He is a great player who never gave up
He got a rent a cup in Colorado, did he make people around him better, no he did not. Nick lidstrom was a far better all around player.
1 Comment
22
Guy Lafleur
He is my choice. A dedicated player with great skills! He was a leader of the game, a comet-loke on skates and a sharp shooter. Every team mate he had became a best player with him
Definitely should be in top ten. He was a game changer and dominated the league for four years as the best player in the world - check your history. It seems everyone forgets that Lafleur was a playmaker not just a goal scorer. He consistently got many more assists than goals and made everyone around him better.
pppppppfff guy lafler was a fifehudered goal scorer and got at leest then a point every game you dont even need to say to ten

pz
With Lemieux he ist he most natural hockey player and a real winner. He could smoke between period. To sad he sit on the Bench for a couple of seasons as a Rookie. Bossy was good but not like the flower. Flower was natural skills and talent.
6 Comments
23
Nicklas Lidstrom
First European-trained Captain ever to win the cup, seven Norris trophies (second best in NHL history only behind Bobby Orr), flawless defensive positioning at every turn, four Stanley Cups. Perhaps the best player as far as defensive ability in history; it is incredibly hard to qualify the abilities of a defenseman with quantitative values, but his incredible talent, positioning and just plain intelligence render him number ten. - nobody11
You people are crazy rating this guy 20th! He has 7 Norris Trophies! An Olympic gold medal, 4 Stanley Cups, 12 time All-Star, Conn Smythe Winner, a 450 career +-, A blue line threat, and in my opinion, the best defensive player in the history of hockey. How can anyone put, Peter Forsberg, Mats Sundin, and in my opinion Alex Ovechkin in front of this man. None of those players could even win! Ovechkin plays defense about as well as Carmelo Anthony. People are crazy!
Worlds best defenceman ever. 5 Norris Trophies says it all, and he will take his sixth this season.
Amazing player. Even more amazing team Captain. Every time he was on the ice he did a fantastic job. No idea how he could get rated so low on this list. Guy was a great player! - drusila101
5 Comments
24
Ron Francis
Probably closer to top 20... took Carolina to a Cup final... I mean! Carolina? Total class like Beliveau on and off the ice.
Top 4 player COME ON
He sucks
25
Boris Mikhailov
2 Golds 1 silver,long time Soviet captain and payer from Red Army and CSKA 9-time world Champ
26
Jonathan Toews
Best Blackhawks Center in a while. He works really great with his whole team, expecially Kane. Don't Tell me that this man shouldn't be in the top ten. - ChicagoBlackhawksown
Hossa and Kane are higher than him, in my opinion he's better than crosby
For me Jonathan is a best player in the world he is mature not same of Kane Kane and toews is a best duo in the NHL.
This is a joke he should be higher on he list and I don't like the black hawks
16 Comments
27
Jim McKenny
Over-rated at #37. He belongs near the lower part of the top hundred or lower.
28
Howie Morenz
He was so dedicated that even after he died he kept on playing as a ghost.
Was to young to die :-(
29
Stan Mikita
Croby made top 10 but not Mikita what a joke
Should be a top 10 player. He is a hockey legend, winning the Hart trophy twice, the Art Ross trophy twice and the Lady Bing twice (at one point he was one of the most heavily penalized Hawks due to getting into scraps - he was a great fighter for his size and could take on an opponent 30 pounds heavier than him and make him feel sorry he took the challenge. One of the NHL's greatest snipers.
I VIEWED THIS TOP TEN LIST AND DID NOT SEE STAISH ON IT. IS THIS A JOKE! BLACKHAWKS ALL-TIME POINT GETTER. NUMBER 21 IS AN ALL-TIMER. STAN THE MAN! -
I saw Mikita play one time in toronto, what a player and that was at the very end of his career, this guy is a top 10. I thought he won the scoring title 4 times at one point Hull and Mikita / Orr and Esposito dominated the NHL scoring. Mikita was also a class act did the NHL proud.
2 Comments
30 Miikka Kiprusoff
31
Henrik Zetterberg
Best passer ever
32 Ken Daneyko
33
Scott Stevens
Keep your head up! When STEVENS was on the ice, he changed the dynamic of the game. All the opposing team's best players were aware that they could not cut to the middle of the ice when STEVENS was playing.
Scott Stevens sets great examples of leadership and scoring abilities... the best of the best.
34
John Bower
BEST EVER! 1
Bowers the best, always!
He had a short but colourful career. Not sure he is one of the best goal tenders/players ever. I love the guy, but honestly, feel he belongs below 50, an maybe below 75.
35
Doug Harvey
2nd best defenceman of all time, and he's #35? Leave the voting to real hockey fans, kids.
He is ranked 6 by the Hockey News Top 100 players of all time. He was traded from Montreal because he was involved in forming the first Players Association. NHL Hall of Fame. Captain, Montreal Canadians 6 Stanley Cup trophies. Norris Trophy Winner 7 times. NHL All-Star 11 consecutive times. Founded first NHL Player's Association and consequently was traded to N.Y. rangers (Player/Coach). Came out of retirement at age 44 and played for St. Louis Blues. They went to the Cup finals.

He "controlled" the entire game every time he was on the ice. Consistently voted best defenseman year after year.
It is a travesty that he is outside the top 10. I have never seen anyone control a game the way he did, night in, night out.
36
Ryan Miller
He is awesome and he would be even better if it wornt for the really stupid brunins
The most consistant goalie, I believe in the NHL. If it wasnt for him, and maybe Chris, the sabres would be horrible.
THIS GOALIE IS HORRIBLE! This year his save percentage is under 900. How is he even in the top 100! This goilie may make many great saves but he lets in way to many goals that are clear cutt shots! His blocker is horible and there are so many more better golies like... Thomas, Flury, even my sister would be better! HORIBLE GOALIE!
37
Brett Hull
This is a disgrace! Whomever made this doesn't know anything about stats. Hull is in the top ten. Second all time in goals.
brett hull wasn't a lemieux but hall of famer 110%
Yeah this is a disgrace let alone Hull was the 4th fastest to 500 goals doing it in 693 games. and he's in number 41, lol
Brett is an amazing player and a awesome person. I met him on 2 occasions, very friendly. Top in his field - Johnnyt800
6 Comments
38
Scott Niedermayer
Only player to win a memorial cup, world junior, world championship, Olympic gold, World Cup and a Stanley cup. One of the best hockey careers top to bottom ever seen.
39
Sergey Makarov
One of the best from the mean Russian machine
Legend
The outstanding forward within the early Sbornaja. Fastest ever.
40
Lanny McDonald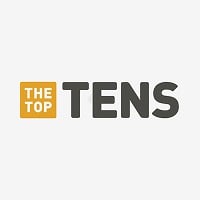 Lanny King McDonald is a Canadian former professional ice hockey player for the Toronto Maple Leafs, Colorado Rockies and Calgary Flames of the National Hockey League.
Lanny should be higher - Mike bossy
Belongs in the top 100. I always enjoyed watching him play. He was always a threat, but he should be lower in the list.
Biggest heart greatest leader! Messier doesn't hold a candle to Lanny!
He sucks
1 Comment
41
Mark Johnson
Not a top 50 player
True
42
Ryan Callahan
What are you thinking? Do you even watch hockey?
What are you thinking he's good but not better the joe pavelski
Of all time that has to be NO CHANCE do u people even watch NHL?
...he's great but come on, not better than Bobby Clarke or Anze Kopitar all time.
43
Jarome Iginla
Just amazing, best power forward of this generation, hall of fame lock
In my opinion worlds best hockey player. I've met him a few times and he's just great on and off the ice!
Iginla is the best offensive Bruins Player
My favorite player he is just awesome sidney Crosby shouldn't be on here he's a cry baby
2 Comments
44
Sergei Fedorov
I don't know how any person who says they know hockey can put Toews, Neal, and Burrows ahead of Fedorov. He had over 1,000 points. Most of this list is a joke.
Bit confused with Federov's low number. Both Gretzky and Lemieux said that when he was on his game he could dominate the game like no other. He could skate like the wind, score incredible goals and more importantly he could take care of himself. Scotty Bowman who has worked with a few good players over the years described him as the best player he has ever coached. Oh if that wasn't enough if he had wanted to play defense for a full season many believe he could have won the Norris.
Fedorov 1,000 points that's more then lanny McDonald he scored most of Steve yzerman's assite - Mike bossy
45
Marian Gaborik
Most offensively skilled player of all time. Best shot in the game.
He is best, totally fast, unstoppable, killer attacker. Could skate so fast you would hardly catch him, perfect skate technique. Very similar to Palfy.
He should die
46
Börje Salming
He was the one player to show North America that the ''soft Europeans'' fit in the NHL, with that said, he was an amazing hockeyplayer that at his best, dominated every match he played with the superb longshots and fantastic passes, not to talk about his hard defensive work. He was that kind of player every team wanted.
47
Steven Stamkos
Steven in my opinion is one of the best players in the present league just look at his highlights you can't lie about that
It's a joke that he is this high, right? I mean come on. He is not even top 100 yet. He is talented and young, but he is not there yet.
Stamkos might not be top ten but is one of the best snipers of today
Best player in league 2017-18 season.
15 Comments
48
Marc-Andre Fleury
Best goalie ever! In my opinion! I love the Blackhawks but fleury is one of a kind #29!
Best goalie ever love him! But he didn't do well in the 2014-2015 playoffs
He's horrible
I love him HE IS THE BEST GOALIE EVER!
6 Comments
49
Shea Weber
I love his snipers that he used to shoot the puck in the net and ripped through it
His slap-shots are amazing
He is great D man
50
Claude Giroux
He should be in the top 50
I think he's great!
He's not good one bit
She Is worst then I thougt
1 Comment
PSearch List
Related Lists
Top 10 European Hockey Players

Best Russian Hockey Players

Top 10 Hockey Players of 2014-2015
Top 10 Hockey Players That Never Won the Stanley Cup
List Stats
14,000 votes
208 listings
13 years, 314 days old

Top Remixes (61)

1. Bobby Orr
2. Wayne Gretzky
3. Phil Esposito
Nico87

1. Bobby Orr
2. Wayne Gretzky
3. Sidney Crosby
julierestagnobonavita

1. Bobby Orr
2. Wayne Gretzky
3. Ray Bourque
HockeyMan
View All 61
Error Reporting
See a factual error in these listings? Report it
here
.