Top 10 Incredibly Expensive Things Found In Dubai
The city of Dubai has evolved into one of the world's most architecturally and technologically advanced cities in just a few decades. Dubai has beautiful resorts, marine-life parks, skyscrapers, and artificial islands which attract a lot of tourists and celebrities. With such riches and wealth, it is no surprise that the citizens of this amazing city like to enjoy the more luxurious things that life has to offer, and there are many luxuries you probably won't believe exist in Dubai. Let take a trip to Dubai through the magic of the Internet and see which crazy expensive luxurious things are available in the city.

The Top Ten

1 Lamborghini Police Cars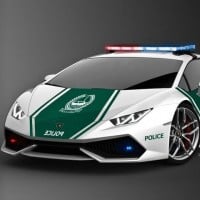 The people of Dubai are known to have expensive vehicles and police officers are no different, which makes sense as if there is a car chase, the police car would have to be able to compete with the population's many supercars. The Lamborghini Aventador has a powerful V12 engine which produces 700 hp and can reach a high speed of 217 mph.
I heard they also have a Bugatti.
2
Palm Islands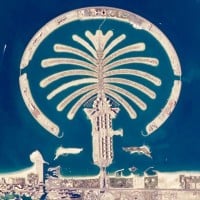 The Palm Islands are three man made artificial islands, Palm Jumeirah, Deira Island and Palm Jebel Ali, on the coast of Dubai. These islands cost around $12 billion to build and six years to build. As you can probably guess, these are one of the biggest tourist attractions of the city. These islands even have mansions and apartment buildings built on them as well as hotels.
It's very impressive that humans managed to mold the Earth like that on such a massive scale. That 12 billion dollars must be repaid in full by now with all the money these islands make.
This is a man made island that defines Dubai. UAE is one of the most innovative countries.
3
$817 Dollar Ice Cream Scoop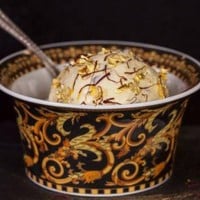 Yes, you read that right. There is a shop in Dubai called Scoopi Cafe which serves a scoop of ice cream that is worth around $817. You might be wondering what's in the ice cream to make it so expensive so here's the list of it's valuable ingredient: flakes of 23-carat gold, Madagascar vanilla ice cream, Iranian saffron and black truffle. This pricey dessert is served in a Versace bowl and spoon which you even get to keep.
4
Indoor Skiing at the Mall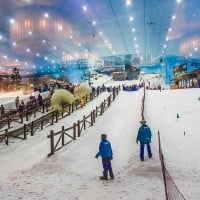 Located within the Mall of the Emirates, Ski Dubai has three lifts that transport skiers to the start of one of the five runs that can be found almost twenty-five stories up this indoor mountain. Ski Dubai also sports a more than 30,000 square-foot snow park that offers an ice cave, toboggan runs, ice slide, an area dedicated to snowball fights.
It's probably not as good as experiencing skiing on a real mountain, but still, impressive.
5
Amphibious Cars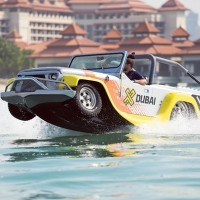 Most of the water cars in Dubai are produced by the company WaterCar, an American company that is actually based on SoCal. The first commercial water car was available to the public in 2013 when WaterCar released the Panther which costs around $135 000. These quickly became popular in the city.
Meh, doesn't beat a boat. Still cool though. Must be weird seeing a car pass right next to you while you're on a boat.
6
High-Rise Rooftop Tennis Courts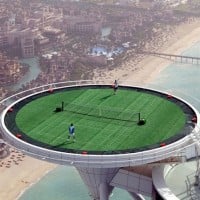 Found more than a thousand feet up in the air atop the Burj al Arab hotel is the highest of the high-rise rooftop tennis courts that Dubai has to offer. It costs from $1,000 to $28,000 a night to stay in the Burj al Arab and each guest has the opportunity to play a tennis on the rooftop of the hotel. You may worry that a tennis ball could potentially fall all the way down and hit an unsuspecting citizen, gravely injuring them, but the people who designed this hotel thought of everything as the high-rise rooftop is situated over the water so the chances of hitting someone are slim.
So if you hit the ball too hard and it goes over the edge you are never getting it back
7
Underwater Hotels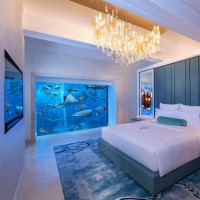 The most well known hotel with underwater suites is Atlantis, The Palm which is located on The Palm island. It's most famous suites are called "Poseidon" and "Neptune". They sport floor-to-ceiling windows which provide an up-close look at the more than sixty-five thousand sea creatures who inhabit the lagoon. Spending a night in one of these underwater hotels can cost up to $314 a night, not including other luxuries such as food and drinks of course.
That must be an amazing place to spend a few weeks on a honeymoon.
Looks pretty interesting to live in.
8
ATMs for Gold Bars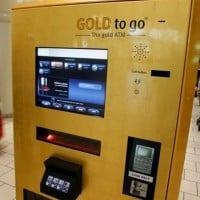 The Gold To Go gold bar ATM was first seen in the Emirates in 2010. Investors can just walk in and get gold bars and different items made of gold. Oh and don't worry about theft of any kind. The machine keeps note of every purchase in its systems and it has been tested with explosives to make sure it can't be broken into.
This one I can kind of understand why they exist some of these things make me feel a little sick honestly.
9
Gold Cars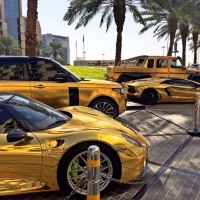 Gold-covered cars have become very popular in Dubai and it's not rare to see a few roaming the streets. Emiratis love expensive things, especially luxurious cars and gold, so what better way to combine the two luxuries than to cover your car with gold?
10
Million Dollar Wedding Cakes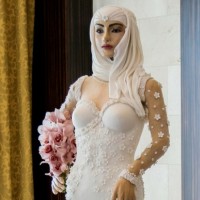 The most famous of these cake is a cake that looks like an Arab bride, it is as tall as a person.
The Contenders
11
Gold and Diamond Pacifiers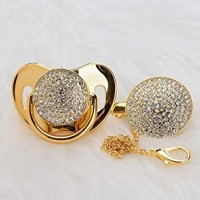 What better way to show off your wealth? Buy a pacifier made of gold and diamonds for your newborn child!
Bro who needs that?! I bet there are even more luxuries like this one in Dubai.
12
Le Grand Queen Bathtub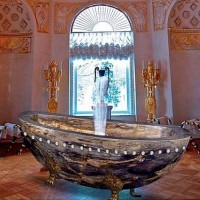 Designed by Simon Krapf, the extraordinary Caijou Le Grand Queen Bathtub is made of exotic Caijou, which is known for its healing ability. It sold for the equivalent of $1.74 millions US dollars.
13
Limousine Ambulance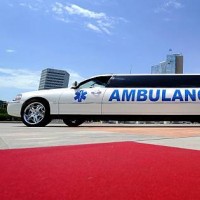 14
Dinner in the Sky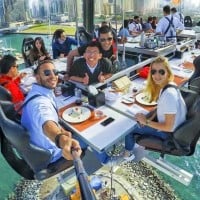 At the restaurant Sky Dive Dubai, you can enjoy a dinner 164 feet above the ground.
That is scary, but also cool.
15
Air Conditioned Bus Stops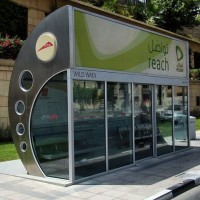 In most countries, when you think of bus stops, the last thing you think of is luxury. Except in Dubai of course.
16
Gold iPhones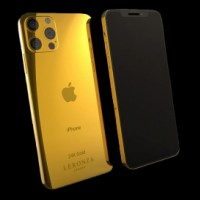 Yes, more gold! These special iPhones have been plated with 24K gold. Obviously it's only the casing of the iPhone that is made out of gold, the components inside are still made of the same materials as a regular iPhone. As you can imagine these phones cost way more than a regular phone, almost double if not more.
17
Robot Camel Jockeys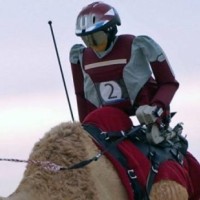 Camel racing was plagued with human rights issues in 2004. The government decided to replace it's human racers with robotic racers. The robots are aluminum framed and have the capability to transmit the camel's heart rate and running speed to the race team who are observing from a safe distance. The use of robot jockeys has prevented numerous injuries and countless human rights violations across the UAE's camel-racing circuit.
18
Gold Tablets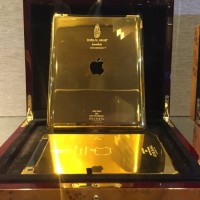 19
First Class Suite on Emirates Airlines A380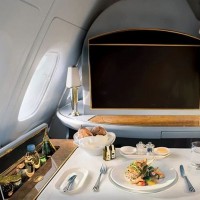 20
Flyboards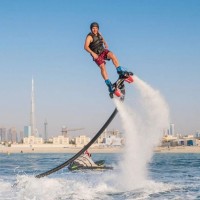 21
Golden Toilets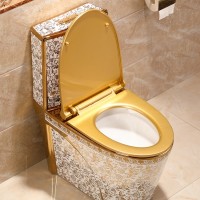 Yes, some people in Dubai have a golden throne. Most are gold-plated, but there are two special models in Dubai. One with a diamond encrusted bullet proof glass seat and a very special toilet completely made of gold which King Abdullah of Saudi Arabia gifted to his daughter as a wedding gift.
22
DME Cocktail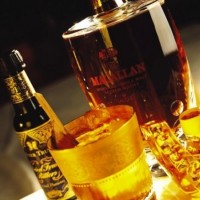 BAdd New Item