Top 10 Saddest Cases of Child Abuse Resulting in Death
There are kids who were raised to live happy and satisfactory lives, then there are those who tragically fell in the hands of irresponsible parents where they received unfair treatment that stretched to extreme cases, even to the point of death. There are over 3 million cases of child abuse being reported annually in the United States, with thousands dying annually. These children not only end up traumatized, but end up with having lower education, anxiety, depression, lack of self-esteem, and lower cognitive ability. Children are our future, and without children, there would be no future. This list's purpose is not only to pay tributes to abused children, but to raise awareness of child abuse. Here are 10 examples of children that have tragically perished due to extreme cases of child abuse.

Viewer discretion is strongly advised.

The Top Ten

1 Sylvia Likens

At the sweet age of 16, Sylvia Likens was a teenage girl whose family tended to live a nomadic lifestyle - moving from location to location very often that they were sent to live with their relatives to keep track in school. By the time she turned 16, she was living with her sister Jenny and her mother, yet her parents had recently divorced, with her mother being sent into jail for shoplifting. Her father, Lester sent both of them to live in a poorly maintained shelter with Sylvia's friend, Gertrude. The issue was, the shelter consisted of seven children that had to be looked after. However, Gertrude suffered from a history of mental illnesses due to having multiple failed marriages. Occasionally, Sylvia and her sister were coerced to be naked and to face physical abuse, but Sylvia is the only one that would especially be targeted, and would even be harassed and false accused of stealing items.

It only gets worse. Gertrude would even encourage her children to humiliate and ...more

Oh my, that's horrifying! May Sylvia rest in peace. Gertrude is a monster for tormenting Sylvia like that.

2 Elisa Izquierdo

Elisa was born in February 11, 1989 before succumbing to her mother in November 22, 1995. The child abuse case is considered "the worst case of child abuse they had ever seen". In her six years of life consisted of constant suffering and misery. Her father, Gustavo was of Cuban descent who migrated to America, where he met her mother Awilda in a homeless shelter in Fort Greene. Her mother was an addict who constantly drugged her body even during pregnancy. At the time when Elisa was born, Awilda continued to abuse drugs. Her husband, concerned by this, notified social workers in which he was given a full custody of Awilda. Despite his lack of parenting skills, Gustavo was an extremely caring father and wanted to give care to his daughter to the greatest extent - even asking for advice from his relatives. Elisa then was sent into preschool, where she was described as a very loving person according to teachers.

But in November 1991, it was when things changed for the worst. ...more

Although I definitely respect the purpose of this list I honestly feel that you can't really rank any of these as basically any eligible entry deserves number 1 if that makes any sense?

Eliza's mother should have died because what she did to her is so disturbing.

3 Victoria Martens

Victoria Martens was a 10 year old girl who lived in New Mexico, in Albuquerque; she was like any other kid that you would expect - a passion for baking, swimming, and taking part of gymnastics, but looking deeper into her life is really what you didn't expect. In her home, family issues was very evident that her parents had divorced in a young age. Every few days Victoria suffered bad hygiene and a lack of food, and that her mother, Michelle was very abusive to her daughter and was reported to be a drug addict. Child Protective Services were called, but they saw no concern of child abuse despite being notified frequently. There were days when Michelle not only physically and verbally abused her daughter, but violated her constantly, even allowing some of her male partners to do the same acts as her, even being aroused by her daughter's maltreatment. This not only applied to Victoria, but her sibling as well, where they would derive amusement from their suffering.

To push the ...more

4 Teghan Skiba

Also nicknamed as "Teggy". Teghan was a bright 4 year old who was born to her parents Jerry and Helen. She was like any other how you would imagine a young kid - she loved making necklaces and swimming, and was fond of lady bugs. By the time she was born, she got separated from her family - with Jerry being imprisoned due to drug charges. It was at that time when Teghan would fall in the hands of a psychopath. In January 2010, Helen was taken with Jonathan, and lived in a shack where there was no access to a bathroom nor tap water, where Jonathan would inflict every despicable act known to humanity. Later on, she was reported to have been whipped by a cord, and that she had a black eye due to a "fall".
Soon after she turned 4, Jonathan forced her to recite a sentence several times while recording her, stating "When I have to pee, I promise I will tell someone", with Jonathan coercing her to "speak up". Then after that point turned for the worst. Jonathan would set Teghan for ...more

I feel so sorry for this girl! She should never have gone through that, especially at such a young age.

5 Olivia Gant

Olivia Gant lived a pretty normal childhood and had typical interests such as playing with dolls. However once you dig deep into the rabbit hole lies a bizarre case that's unlike most child abuse incidents. Olivia was one of the few children who was unfortunately depicted as terminally ill from her mother despite being seemingly healthy. Having been born to her abusive parents Kelly, Olivia had been sent into the hospital due to a case of constipation. After the case had been solved, Kelly sent her to the hospital again complaining that she wasn't able to eat any food, where she was received multiple surgeries - including one that "fixed" her intestines into a bag attached to her stomach. At that time, she was connected to three feeding tubes. Most of her life, Olivia had heavy doses on narcotic drugs, and was under anti-seizure medication despite never having a seizure in her life. Furthermore, her mother often reported that Olivia was constantly sick, and used that as a ploy to ...more

If anything, the mother is the ill one here. I'm really saddened for all the victims of child abuse. I hope I get to live in a world, where it's finally gone.

If she visited hospitals 1,000 times despite being healthy then her mother was clearly irresponsible.

6 Dennis Jurgens

It's common for young teenagers to experience life difficulties after a child is born at such a young age. Dennis Jurgens' parents make a prime example of that. When he was born in December 6, 1961, he was put up into adoption hoping that he would be treated with good care. Unfortunately, it turned out that it was the opposite treatment. Dennis was one of the unlucky children that fell in the hands of a noted child abuser - Lois Jurgens, who was known for abusing 6 children. Although he had been well treated in the first days of being adopted, Lois suddenly turned a sharp 180 degree and began to show immense dislike on the child. Upon arrival, he was received intense maltreatment from the sadistic foster mother, including force feeding food he did not like to the point that he turned purple, and suffocated from the punishment of his foster mother.
Lois put emphasis on his weight, often calling him "sloppy fat" and prohibited him from being adequately fed. Not only was he inflicted ...more

Why the hell would a mother starve her child and call him fat? That's so mean and those words definitely scarred him for the rest of his life.

7 Nixzmary Brown

Nixzmary Brown was a 7 year old girl who was considered sweet by her relatives. She lived a happy life until that precious life took an 180 degree turn when her mother married a husband named Cesar who had a history of anger issues. Cesar would beat up not only Nixzmary, but her mother and siblings as well; Nixzmary is the person who would unfortunately receive maltreatment the most, due to her being seen as a troublemaker. Most of the time, Cesar would lock her in a room where he could physically abuse her habitually, even duct-taping her mouth so no words could come out of her. Not only physically abusing her with a belt, but committing violating acts against her.

One day, Cesar's acts pushed beyond a limit. When he discovered that his printer has been broken, and yogurt was missing from the fridge, Cesar immediately took the blame on Nixzmary, where she would be brutally beaten. Finally, he dragged her to the bathroom where he would trap her in a bathtub with cold water and ...more

Cesar should never have married this girl's mother. If anything, he should have stayed single for life instead of abusing his family for years.

8 Judith Barsi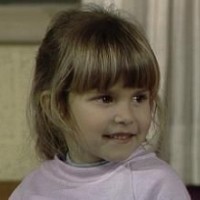 Judith Eva Barsi (June 6, 1978 – July 25, 1988) was an American child actress. She began her career in television, making appearances in commercials and television series as well as in the film Jaws: The Revenge. She provided voices for animated characters in The Land Before Time and All Dogs Go to Heaven. She and her mother, Maria, were killed in July 1988 in a double murder–suicide perpetrated in their home by her father, József Barsi.
Judith Barsi was a child actress who starred in multiple commercials and was most notably partaken in the movie Jaws: The Revenge as Thea Brody and Land Before Time. Having her career started at the early age of 5. When she entered fourth grade, she was already earning over a hundred thousand dollars a year. However, her father Jozsef, became jealous the more he saw his child's success being more prominent. He had a history of anger issues and having trouble with the law. One time when she was getting set for Jaws 4, her father threatened her with a knife. Later on, she exhibited signs of paranoia and disruptive behaviors, including plucking eyelashes.
As these signs were evident, she was taken to a child psychologist, where she was noted for abuse and informed child protective services. Yet the investigation stopped when her mother was beginning to file divorces against her husband and that they were moving into another location away from him.
On July 25, 1988, her father's ...more
9
Ame Deal
Born in Pennsylvania, Ame Deal was 10 years old to the parents Shirley and David by the time she was murdered. Although it is not known is David was the true father of Ame, but unfortunately Ame would fall under the hands of an abuser named John. According to neighbors, it was reported that Ame was frequently physically abused, by not only being coerced to run around the sidewalk in a hot climate barefoot, but forced to eat dog droppings. Whenever she wet the bed, she would be forced to sleep in a bathroom confined in a shower stall. Eventually, child protective services were called and due to schools reporting signs of abuse many times. The children in the home reported to have formulated plans in order to get Ame into trouble, and would often lie in order to evade consequences - including commenting that she was mentally challenged.

In July 12, 2011 John forced Ame into the footlocker, where she died of suffocation. When they were interrogated by the police, the family stated ...more
After reading this story, I would rather die than get abused and murdered at the age of 10. I don't see any more faith in humanity.
10
Gabriel Fernandez
I can't even imagine the pain and suffering this little innocent boy went through, the fact that he still loved his mother and even wrote her mothers day cards breaks my heart. Her and her boyfriend beat him everyday and forced him to eat cat poo and his own vomit. RIP gabriel you are in a better place
Tortured over months and murdered by his mother and boyfriend: Pearl Sinthia Fernandez and Isauro Aguirre. Thankfully after being charged by first-degree murder, the mother was sentenced into prison for life without parole along with her boyfriend facing the death penalty.
I heard about this boy's story and it was horrific. From what I read, his parents shot him with a BB gun, forced him to eat cat litter, poop, and his vomit, and regularly whipped him with a belt.
I read a Reddit comment about this once. I might further expand on this comment later bcs I don't have enough time, but Gabriel was forced to take cold baths, shot with a BB gun, forced to eat cat litter, etc. for days until one day he stopped breathing after being beaten.
The Newcomers
? James Bulger
The Contenders
11
Terrell Peterson
Terrell Peterson was born in March 1, 1992 in Atlanta, Georgia where he was brutally beaten to death by his foster mother, Pharina Peterson. At the time when he was living, around 800 children have died due to either illnesses or accidents, with some being attributed to murder like this case. It's been reported that his mother was depriving them of food and water, and was addicted to drugs. When Terrell presented to the hospital emergency room, it was noted that Terrell suffered cuts, bruises, and cigarette burns, and was reported to have been tied during investigation. His regular treatment would be eating oatmeal for breakfast, and getting grits for both lunch and dinner, with his hands tied up at all times.
Eventually, Pharina would be arrested due to Terrell showing apparent signs of maltreatment according to his teacher, yet Terrell wasn't in presence when Peterson arrived at the trial. With the caseworker Elmore having responsibility, Elmore instead devised a case stating ...more
12 Hanifa Abubakar
13
Anthony Avalos
Anthony Avalos was a 10-year-old boy who was unfortunately subject to continuous torture for years, including belt whips, being locked in a room, being restricted from a bathroom, and even was poured with hot sauce to his eyes, and mouth. Avalos was so abused that according to Jon Hamati he stated that he "could not walk, was unconscious lying on his bedroom for hours, was not provided medical attention, and could not eat on his own"
14
Leelah Alcorn
A transgender girl whose parents discriminated her for her identity due to religious background.
15
Brianna Lopez
She did not deserve this
16 Takoda Collins
17 Gypsy Rose Blanchard
18 Adrian Jones
19 Omaree Varela
20 Aurore Gagnon
21 Genie (feral child)
22 Lacey Fletcher
BAdd New Item