Top 10 Healthcare Development Companies
Process of shortlisting these companies includes following prior check-ups:

- Glass-door reviews to check company's credibility
- Use keyword analysis tools to check the top keywords of companies
- Do contact with the company's clients to check customer satisfaction
- Read customer reviews about companies
- Check out the portfolios and past work history

The Top Ten

1 OpenXcell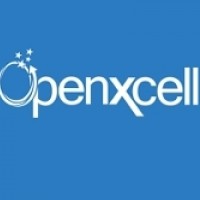 OpenXcell is an industry-leading web, software and mobile app development company known for delivering innovative solutions and engaging apps. OpenXcell is renowned as one of the best app development companies in app space with its outstanding capabilities and world-class team of mobile app designers ...read more.
OpenXcell is one of the leading CMMI Level 3 healthcare mobile app development companies founded in 2008. OpenXcell won various awards in 2014 and 2015 for the " Best Software Development Company ". - techtalks
2
PixelCrayons

PixelCrayons is a web, software, and mobile application development company. With over 15+ years of experience in all types of IT services already under its belt, android app development services are one of its key USPs today. The Android development team at PixelCrayons holds an average experience ...read more.
PixelCrayons is an end-to-end mobile app development company which provides one stop solutions for all mobile app needs to its clients and businesses. Plus, PixelCrayons provide a wide variety of web and mobile app development services. PixelCrayons has over 400+ expert mobile app developers.
3
Valuecoders

They're an Indian software development company focused on just one thing - offshore software development services. 14+ years in business & 450+ developers strong, they have worked with startups, software product development companies, digital agencies and enterprises to help simplify their IT outsourcing ...read more.
ValueCoders has over 2500 happy and satisfied customers with a score of 96 out of 100 for the customer retention rate. In addition, ValueCoders is one of the ISO and CMMI Level 3 certified IT outsourcing firms. ValueCoders has 450+ dedicated developers in latest technologies and they provide high-quality applications and develop solutions related to mobile app development for adding value to other companies.
4
Spaceotechnologies
They have a team of 100+ mobile app developers- having 5+ years of average experience who are always ready to meet new challenges. Its growth has been exceptional since its establishment which can be explained by the optimum quality services they offer. - techtalks
5
TechAhead
TechAhead is one of the leading healthcare mobile app development companies in India and globally as well. Since its establishment in 2009, TechAhead is known as a developer of mobile apps with speciality in iOS app development, Android app development, cross-platform app development and the developing Windows mobile apps. - techtalks
6
Appinventiv Dubai

Established in 2015, they have so far developed more than 350 award-winning mobile apps for its customers in a variety of industries, including travel, education, healthcare, real estate, of business and finance. - techtalks
7
Konstant Infosolutions

Konstant Infosolutions goes with the mark of innovation in the web and mobile domain. Its global footprints come firm and real with clients in 40+ countries and live offices in 6 worldwide locations. Already in its 14th season, the company is going lean and strong with advanced technology solutions ...read more.
Konstant Infosolutions is an innovative mobile app development company having most advanced technologies. They mainly focus on the development of mobile apps for platforms like iOS, Android, Hybrid applications as well as web development to solve all the concrete problems.
8
Flexsin
The company has delivered more than 500 apps with the unbeatable efforts of more than 100 developers working in teams. They have four main areas including, UI or UX Design, App Development, Web Development and Internet Marketing. - techtalks
9
SimPalm
Simpalm is the best company for hiring web app developers with services in India and the USA. Their experienced team of developers are having experience in Android, iOS and Web development technologies and work with truly groundbreaking startup businesses as a technology consulting partner. - techtalks
10
Contus

Contus is a technology company which primarily provides mobile, web, and Cloud based solutions. The company is headquartered at Chennai, India.
They have 9+ years of experience in the mobile app, analytics, and cloud-based solutions. Moreover, Contus have over 200+ developers who are capable of working on any technology given to them. They are much more experienced in mobile app development, web development services, and ECommerce development services. Moreover, they are the award-winning company as well. - techtalks