Top Ten Famous People With the Weirdest Phobias
We have identified hundreds of phobias until today. We have heard of the strangest kind of phobias. Some that can even make you laugh out loud. Fear of oneself, fear of fear itself, fear of another phobia. Strange isn't it? You may not have heard of it but some of our celebs and popular people have phobias too! And you may not have known some or even all of them. Some of them suffer from the strangest of phobias. And realistically thinking, there isn't any reason to be afraid of stuff like chewing gums, eggs, cats or ferns! I have tried to give out the most in this list. Enjoy and vote your choice!

The Top Ten

1 Woody Allen - Fear of Everything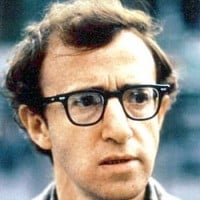 Heywood "Woody" Allen (born Allan Stewart Konigsberg; November 30, 1935) is an American film director, writer, actor, and comedian whose career spans more than six decades and multiple Academy Award-winning films. He began his career writing material for television in the 1950s, mainly Your Show of Shows (1950–1954) working alongside Mel Brooks, Carl Reiner, Larry Gelbart, and Neil Simon. He also published several books featuring short stories and wrote humor pieces for The New Yorker. In the early 1960s, he performed as a stand-up comedian in Greenwich Village alongside Lenny Bruce, Elaine May, Mike Nichols, and Joan Rivers. There he developed a monologue style (rather than traditional jokes) ...read more.
Is he afraid of life
2
Adele - Fear of Seagulls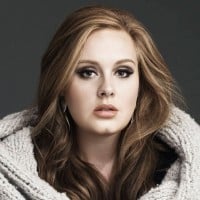 Adele Laurie Blue Adkins (born 5 May 1988) is an English singer and songwriter. Graduating from the BRIT School for Performing Arts and Technology in 2006, Adele was given a recording contract by XL Recordings after a friend posted her demo on Myspace the same year. She is best known with her international hit singles like Rolling in the Deep, Someone Like You, Hello, Easy On Me and the success of her second, third and fourth studio album which is 21, 25 and 30.
(Posted by a person who's had bad things happened to them involving a seagull) Understandable...
3
Barbra Streisand - Fear of Public Speaking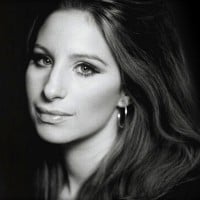 Barbara Joan Streisand, known professionally as Barbra Streisand, is an American singer, songwriter, actress, and filmmaker.
I have social anxiety, so I understand this a lot. I even go through extreme stress when talking to someone else. Even one person. I find it weird how most people can stand both of these things.
Same here. I get panicky whenever I have to speak in front of a huge audience.

By the way, isn't Social Anxiety common?
Not that weird :P Many people are nervous when speaking in public.
4
Benjamin Burnley - Fear of Riding in Cars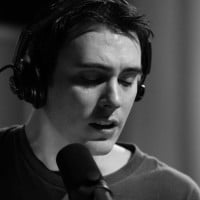 Benjamin Jackson Burnley IV is an American musician, composer, and producer, best known as the founder and frontman of the American rock band Breaking Benjamin.
He's also afraid of planes when is kind of weird.
5
Christina Ricci - Fear of Plants, Fear of Swimming Pools, Fear of Sharks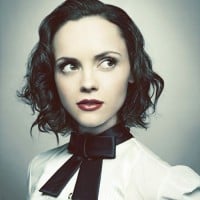 Christina Ricci is an American actress. She is known for playing unconventional characters with a dark edge.
I hate looking at sharks, due to an unfortunate incident involving the spy museum in Washington D.C. I'm not scared of them, I just hate their teeth and gums.
Fear of sharks is understandable, though facts say that it makes no sense.
Christina Ricci must be a carnivore.
6
Oprah Winfrey - Fear of Chewing Gums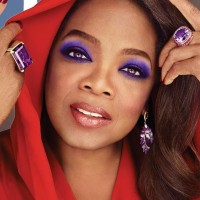 Oprah Gail Winfrey is an American media proprietor, talk show host, actress, producer, and philanthropist.
The scent of gum makes me look really pale, super light headed, and EXTREMELY nauseous.
She also has a fear of not getting into other people's business.
Doesn't she also have a fear of balloons?
This is ridiculous
7
Emma Roberts - Fear of Flying on a Plane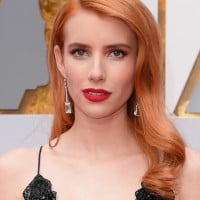 Emma Rose Roberts is an American actress and singer. After small roles in films such as Blow, she rose to prominence with her role as Addie Singer in the Nickelodeon television series Unfabulous, for which she was nominated for a Teen Choice Award and six Young Artist Awards.
I fear boats not planes
Understandable to me..
I also have this.
8
Nicole Kidman - Fear of Butterflies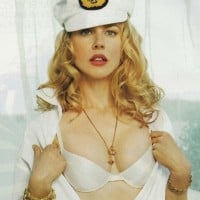 Nicole Mary Kidman is an Australian-American actress and film producer. Kidman's breakthrough roles were in the 1989 feature film thriller Dead Calm and television thriller miniseries Bangkok Hilton.
My brother has a fear of literally ever single bug... Including butterflies.
Are butterflies dangerous to natural redheads or something?
On Spongebob they're considered monsters!
Looks like butterflies are deadly wasps now (according to Kidman)
9
Alfred Hitchcock - Fear of Eggs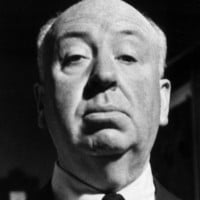 Sir Alfred Joseph Hitchcock, was an English-American film director and producer, at times referred to as "The Master of Suspense".
10
Natalie Wood - Fear of Water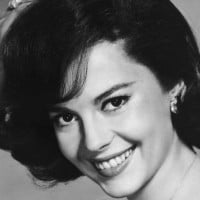 Natalie Wood, born Natalie Zacharenko (July 20, 1938 – November 28 or 29, 1981) was an American film and television actress. She is best known for her role opposite James Dean in Rebel Without a Cause and as Maria in West Side Story. But the American icon remains infamously known for the circumstances of her mysterious death. ...read more.
That's ironic because her death resulted from drowning.
How did she shower or bathe?
Yet she died of drowning
The Contenders
11
Jim Parsons - Fear of Birds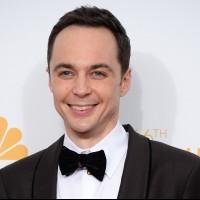 James Joseph "Jim" Parsons is an American actor. He is known for playing Sheldon Cooper in the CBS sitcom The Big Bang Theory.
I have a fear of free-wandering birds. It's a fear of being pecked really.
12
Justin Timberlake - Fear of Spiders, Snakes and other Crawlers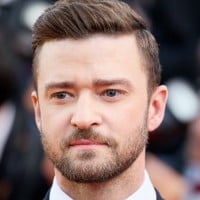 Justin Randall Timberlake is an American singer-songwriter, actor, dancer, and record producer. Born and raised in Tennessee, he appeared on the television shows Star Search and The All-New Mickey Mouse Club as a child.
Most people are afraid of those.
13
Pamela Anderson - Fear of Mirrors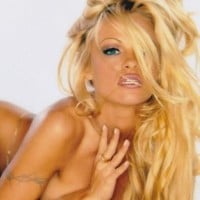 Pamela Denise Anderson is a Canadian-American actress. In addition to her acting career, she is also a model, producer, author, activist and a former showgirl, known for her roles on the television series Home Improvement, Baywatch and V.I.P..
I just think that it's a gateway to another dimension, a horrible dimension, and your reflection is blocking you out because he doesn't want you to see the horrible things the world has come to... Then I started thinking, what if we are on the wrong side of the mirror...?
It's easy to see why she'd be afraid of mirrors. She's made a freak of herself.
14
Nikola Tesla - Fear of Germs and Jewellery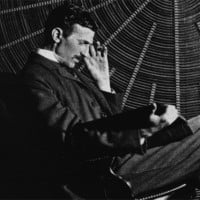 Nikola Tesla was a Serbian-American inventor, electrical engineer, mechanical engineer, physicist, and futurist best known for his contributions to the design of the modern alternating current electricity supply system, X rays, Radio, Remote Control, Laser, and Electric motors. Tesla developed and used fluorescent bulbs in his lab some 40 years before industry "invented" them. Nikola Tesla had perhaps thousands of other ideas and inventions that remain unreleased.
Yeah I know this...
15
Johnny Depp - Fear of Clowns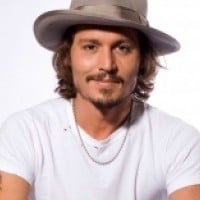 John Christopher "Johnny" Depp II (born June 9, 1963) is an American actor, producer, and musician. He has won the Golden Globe Award and Screen Actors Guild Award for Best Actor. His role in a movie is often rather big. His character is often on the "loopy side" and his character being in a darker state of mind, etc.
Clowns CAN be really scary. The Joker is also a clown isn't he? He looks creepy X(
I'm not really scared of clowns. I just feel awkward and or creeped out when around one.
He is the Mad Hatter!
16
Keanu Reeves - Fear of Darkness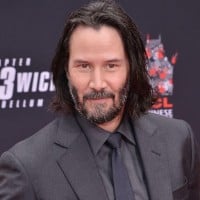 Keanu Charles Reeves (born September 2, 1964) is a Canadian actor, director, producer, and musician. He gained fame for his starring role performances in several blockbuster films, including comedies from the Bill and Ted franchise.
Who wouldn't be scared of the dark? You can't see what's happening? It's human instinct to be scared of the dark, or at least wary!
I have that fear I sleep with a night light but it doesn't help unless I have my light on
17
Madonna - Fear of Thunder and Lightning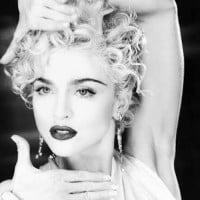 Madonna Louise Ciccone, known professionally as Madonna, is an American singer, songwriter, actress, and businesswoman. She influenced a lot of singers such as: Lady Gaga, Jennifer Lopez, Rihanna, Beyonce Knowles and Britney Spears. She is known as Queen of Pop and at modern pop culture specifically in 2012 "Madge" or MDNA. She has 14 studio albums (Madonna, Like a Virgin, True Blue, Like a Prayer, Erotica, Bedtime Stories, Ray of Light, Music, American Life, Confessions on a Dance Floor, Hard Candy, MDNA, Rebel Heart, and Madame X), 3 soundtrack albums (Who's That Girl, I'm Breathless, and Evita), 4 compilation albums (The Immaculate Collection, Something to Remember, GHV2, and Celebration), ...read more.
Awww why? I love thunder and lightning, especially lightning. It looks marvellous!
This is somewhat relatable. I used to have this fear.
I have a fear of lightning but not thunder.
I have a fear of lightning not thunder.
18
Timothy Leary - Fear of Getting a Haircut
When he was on LSD or when he wasn't on LSD?
I'm dead how the hell did this happen?
This list is hilarious
19
David Beckham - Fear of Disorders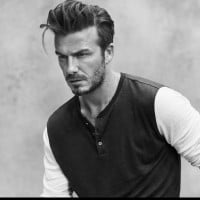 David Robert Joseph Beckham is (born 2 May 1975) is an English former professional footballer, the current president & co-owner of Inter Miami CF and co-owner of Salford City.. He played for Manchester United, Preston North End, Real Madrid, Milan, LA Galaxy, Paris Saint-Germain and the England national team, for which he held the appearance record for an outfield player until 2016. He is the first English player to win league titles in four countries: England, Spain, the United States and France. He retired in May 2013 after a 20-year career, during which he won 19 major trophies.
I thought he was afraid of birds?
Kinda makes sense.
20
Megan Fox - Fear of Bacteria, Fear of Darkness, Fear of Paper, Fear of Still Photos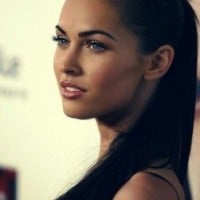 Megan Denise Fox is an American actress and model. She began her acting career in 2001, with several minor television and film roles, and played a regular role on the Hope & Faith television sitcom.
Fear of darkness and bacteria isn't weird. Bacteria cause some weird to happen to you. In the dark, you can't see where anything is.
Fear of bacteria isn't weird, that stuff killed over a third of the population a couple of 100 years ago. But every bacteria isn't plague/yersinia pestis/bacillus.
Is the paper thing because of getting paper cuts?
21
Kelly Osbourne - Fear of Being Touched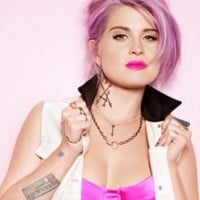 Kelly Lee Osbourne is a British singer-songwriter, actress, television presenter and fashion designer.
While I don't have a fear of this myself, I find it annoying.
Even when her own family touches her?
22
Carmen Electra - Fear of Being Near Water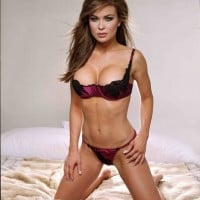 Tara Leigh Patrick, better known by her stage name Carmen Electra, is an American glamour model, actress, television personality, singer, and dancer.
Who is she, the Wicked Witch of the West?
23
Liam Payne - Fear of Spoons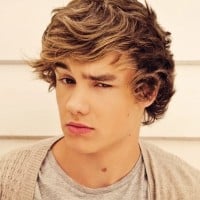 I remember how I've watched his interview about his fears.
24
Napoleon Bonaparte - Fear of Cats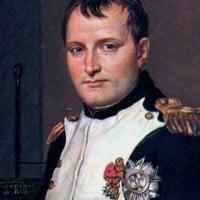 Napoléon Bonaparte was a French military and political leader who rose to prominence during the French Revolution and led several successful campaigns during the Revolutionary Wars.
Wait a minute, one of the best French military generals was afraid of cats? They could of just showed him a cat and the Seven Years War would of never happened
25
Matthew McConaughey - Fear of Revolving Doors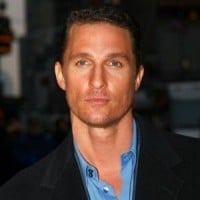 Matthew David McConaughey (born November 4, 1969) is an American actor. He had his breakout role with a supporting performance in the coming-of-age comedy Dazed and Confused (1993). After a number of supporting roles, his first success as a leading man came in the legal drama A Time to Kill (1996). His career progressed with lead roles in the science fiction film Contact (1997), the historical drama Amistad (1997), and the war film U-571 (2000). ...read more.
PSearch List