Top 10 Nickelodeon Shows That Are Likely to Get Cancelled/End In 2016
Nickelodeon was getting better recently, until they cancelled the latest good live action show WITS Academy, and start making more bad shows again.

Here's a list of Nickelodeon shows that are likely to get cancelled in 2016.
The Top Ten
1
Miraculous: Tales of Ladybug and Cat Noir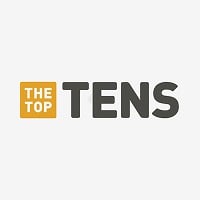 Also called "Miraculous", "Miraculous Ladybug", "Miraculous Ladybug and Cat Noir", "Ladybug and Cat Noir" or simply "Ladybug" . It's a French show created by Thomas Astruc and Jeremy Zag, produced by Method Animation (by Zag) and SAMG Animation (in Korean version). The theme song singed by Cash Callaway ...read more.
It's a great show, though not as great as the original dub in France, but it's great for a modern Nickelodeon show, but because of that, and because they cancelled the last good live action show, there's a positive chance this show will be cancelled in 2016. - nelsonerica
I love this show, I don't understand why it has so many haters, despite the fact that it has thousands of fans. Just give a chance, most people that don't like it has only seen one or two episodes, if you give it a chance you'll actually get into it,and find out that it has a great storyline and characters. - Stevenuniversefangirl
It's 2018! It hasn't come to an end. And this show has become so addictive for the past few years. So I don't know what crap you're talking about.
Don't cancel it please! I love this show! It is really awesome. I don't get why there are haters. Please, please don't cancel it.
2
The Loud House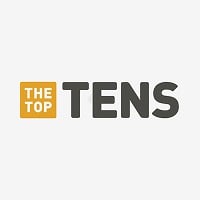 The Loud House is an American animated television series created by Chris Savino for Nickelodeon. The series revolves around the chaotic suburban everyday life of a boy named Lincoln Loud and his ten sisters, to which he survives as the middle child and only son in a large family of eleven children. ...read more.
An upcoming Nickelodeon show that's going to be good, but with that in mind, it's very likely going to get cancelled during/after one season for being good, Nickelodeon is getting desperate again. - nelsonerica
I think it will and should be cancelled! By the way I'm Lane riddle my name just doesn't show up and the same guy who ranted on top ten kids shows that need to cancelled because of spongebob the best media ever being on and the guy who made the animaniacs reboot comment on ed edd eddy on Cartoon Network top 10 best shows. I'm turning 11 on September 14
THEY BETTER NOT! This could be Nickelodeon's next cash cow after SpongeBob passes. SpongeBob why is a huge draw tube Nickelodeon for years. One season of Loud house was a bigger draw to Nickelodeon than the recent episodes of SpongeBob.
No bro, it ain't getting canceled, lots of people love it and it has very high rating and one of the best modern nick shows, the golden age is returning and if they cancel it, nick will have lots of haters and angry riots
3
100 Things To Do Before High School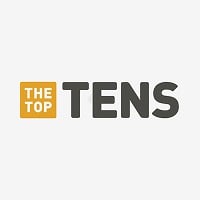 100 Things to Do Before High School is an American children's sitcom airing on Nickelodeon and created by Scott Fellows. The program stars Isabela Moner, Jaheem Toombs, Owen Joyner, and Jack De Sena.
It hasn't been seen anymore after February 2016, and there was no official cancellation date, so. Nickelodeon just simply cancelled it, there must be a reason, low ratings must be why, and as you can see, The Loud House is already a lot more popular.
Hate it so much I don't even know where to start it seems like the main girl of the show nick just takes and makes them a star and they can't even sing the girl is pretty but she needs to get of this show
This show is good also, but therefore it is likely to be cancelled in 2016 for being good, Nickelodeon says that good shows get cancelled for low ratings, but bad shows with low ratings get renewed, so therefore it's their(and Viacom's) fault and not the low amount of viewers. - nelsonerica
It already got cancelled.
4
Paradise Run
It's interesting to see a game show after so long, but it's decency tells us it's going to get cancelled soon, Nickelodeon is going cancelling crazy again. - nelsonerica
Paradise Run is an advertisement for the hotel because the contestants act in a noticeable way.
Seems more like an advertisement than a show - Frouze
Yup
5
The Thundermans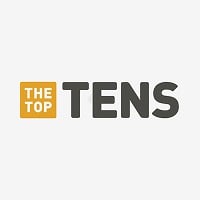 The Thundermans is an American tween sitcom created by Jed Springarn. The show first aired in 2013. This show is about a family of superheroes who have adjusted to living a normal suburban life. On July 27, 2017, Nickelodeon released a statement to J-14, stating that the series has wrapped production ...read more.
This is the best show ever if they cancel this I will cry my eyes out I have been crying because I can't get an audition because I live in Central America Belize which is a third world country
The only thing they do in this show is the oldest boy and girl just argue the the girl is dating this boy and his father is her father enemy. I swear that has been like the plot of majority of the episodes
This show has not been cancelled. Hooray! I love it and it will always be my favourite show
Don't end the thundermans there will always be haters however me and all my friends absolutely love this show, we watch it everyday
6
The Other Kingdom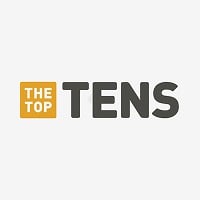 The Other Kingdom is an American and a Canadian fantasy and teen sitcom that premiered on Nickelodeon on April 10, 2016. The series is produced by DHX Media, and created and executive produced by Thomas W. Lynch.
It's another magic show on Nickelodeon, and all the other live action magic shows either ended (Every Witch Way) or got cancelled (Talia In The Kitchen and WITS Academy), and because of its potential, it's pretty much going to get cancelled after its first season.

No wonder Nickelodeon keeps cancelling good shows again this year, it's like they only care about money and SpongeBob. - nelsonerica
This show is dope
Awesome show
This show better be renewing or I will never watch nick again
7
Harvey Beaks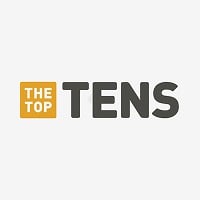 Harvey Beaks is an American animated television series created by C.H. Greenblatt for Nickelodeon. Originally announced to premiere on March 29, 2015, the series instead premiered on March 28, 2015 following the 2015 Kids' Choice Awards.
It's great, and been getting renewed for more seasons, but since Nickelodeon is going cancelling crazy once again, and since this show's good, We feel it's going to get cancelled this year. - nelsonerica
This already has a season 2
It's getting cancelled.
Nickelodeon forced C.H. Greenblatt to cancel the show.
So we're seeing no more it.
8
Alvinnn!!! and the Chipmunks
It's an English dub of the French CGI cartoon and a revival of the franchise, but it's importance and slight goodness indicates it's going to get cancelled sometime this year. - nelsonerica
Alvin was always bad. There's absolutely nothing I can stand about the franchise. - SwagFlicks
I like this show!
I hope this gets cancelled...
I don't know where to begin... It suck big time are they chipmunks or Rats
9
Breadwinners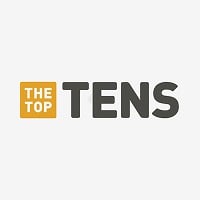 Breadwinners is a 2014 animated comedy television series produced by Nickelodeon. It is about the adventures of SwaySway and Buhdeuce, two ducks who drive in a rocket van delivering bread to their customers.
It's a nasty show to see, it's worse than the garbage from a garbage can, they just deliver bread to other ducks and twerk their butts, that's all that happens, no plot or originality, it's horrible, but there's a nitty chance it will end/get cancelled this year. - nelsonerica
This Show Is Stupid And Nobody Likes These Idiots!
I think it has already been cancelled. I'm not sure? But I do hope it was because it Sucked.
This show is plain down gross
10
Sanjay and Craig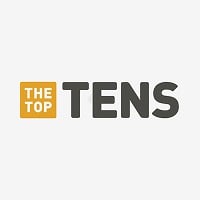 Sanjay and Craig is an American animated comedy television series that aired on Nickelodeon from May 25, 2013, to July 29, 2016, for three seasons and 60 episodes. The series is about a 12-year-old boy named Sanjay Patel who owns a talking pet snake named Craig.
It's awful to watch, it's full of some of the grossest humor a show can have, you will throw up watching it, but lets hope it gets cancelled soon, and their might be a positive chance it will get cancelled/come to an end this year, but likely by the end of 2016. - nelsonerica
Never have I've seen such a disgusting, cliche, lame, repugnant and very unpleasant show to watch. This show had killed Nickelodeon along with the other crappy animated Nickelodeon shows. This show needs to be condemned, and forbidden on Nickelodeon for all eternity.
This is just as bad as the Breadwinners, if not worse. - RiverClanRocks
This show had NO POINT whatsoever.
The Contenders
11
SpongeBob SquarePants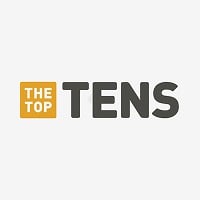 SpongeBob SquarePants is an American animated television series created by marine biologist and animator the late Stephen Hillenburg for Nickelodeon. SpongeBob is currently the most popular show on Nickelodeon, as well as the longest running show, running for 20 years, and is beginning its 12th season. ...read more.
Please pull the plug on spongebob squarepants it's terrible!
Is this a joke? Nickelodeon has been broadcasting this show for almost 20 years now! It's currently their highest rated show, and they're so desperate for money that they'd probably keep it on air for another 10 years. No matter how much I hope for its cancellation, Nickelodeon will NOT be ending SpongeBob anytime soon.
It won't get canceled knowing Nick.
There's a reason why this show has been running for so long and why its ratings are so high: because its original, funny and doesn't have recurring plots. In addition, even after all this time; there is still more I don't know. For example, how Spongebob and Patrick met, what squidward was like when Spongebob first moved in, if spongebob ever gets his driver licence, what would happen if plankton actually succeeded in stealing the secret formula etc..
I never think I would ever want it to end because I still have so many questions and its basically my childhood. Its also one of the only cartoon shows that I actually like and is still aired and I am so grateful for that,even if nickelodeon is just doing it for the bucks, I don't care I think its awesome and I still watch it daily and have been for about 9 years! I'm really sad my other childhood shows have been cancelled and I personally believe that some of them are a ton better than these new shows and I am sure my younger ...more - starfinitsglory
12
Ride
I love ride, if they don't make season 2, I'm going to be very disappointed, it,s like the best show ever, who ever made this show please make a season 2. Thank you.
Please don't cancel this I will almost or completely leave nick for at least a year of 6 months
My 8 year old loves this show - please do not cancel this show! We can't wait to find out if Kat forgives her grandmother and learns how to Ride TK!
Even though it wasn't made in 2016, it will probably get cancelled soon
13
The Fairly OddParents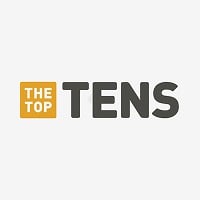 The Fairly OddParents is an American animated television series created by Butch Hartman for Nickelodeon.
It seems like every new character gets written out after one season. Never any new episodes, and the new ones aren't great. It will be cancelled by 2017.
After ten seasons, it's time Hartman and his crew put this cartoon to rest. I mean shouldn't the writers be so sick and tired of like putting Timmy's dad, Crocker, and Foop in every single episode already? Sheesh. The show will likely end with a one hour series finale sometime in 2017.
I agree with this one its been on a hiatus since February
No way I am not letting this
14
Henry Danger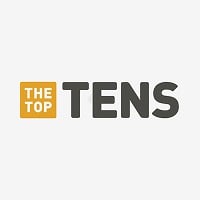 Henry Danger is an American superhero sitcom television series airing on Nickelodeon. The series was created by Dan Schneider and Dana Olsen. The series revolves around a 13-year-old boy who becomes the sidekick of a local superhero. On March 2, 2017, Nickelodeon announced that a new animated series, ...read more.
This show is just plain stupid and idiotic. Also, Is Nick even trying to make a good show right about now and Nickelodeon should just cancel every bad show and all of their live action shows
Really stupid show needs to be cancelled, never should have been on period...
This show is great
I'd rather marry shrek than to watch this!
15
Nicky, Ricky, Dicky & Dawn
Don't cancel it please
Please just get rid of this show.
Don't never clanceled it
16
Bella and the Bulldogs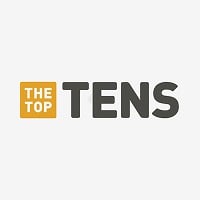 Bella and the Bulldogs is an American teen sitcom created by Jonathan Butler and Gabriel Garza that premiered on Nickelodeon on January 17, 2015, and ended on June 25, 2016. The series stars Brec Bassinger as Bella Dawson, a Middle School cheerleader who becomes quarterback for her football team. The ...read more.
I never see this show get aired anyway. Also it's bad. I don't even remember when the last episode was aired but it was a long time ago. I think it was in June or July of 2016. I'm pretty sure it's canceled now but I wanted to make sure. Anyways, we can watch real football if we want. Real football is better and the games are as short as crap
This show was the best I loved it I was not into football until I seen this it was a great upcoming show it's one of those shows that people do really take the time to see this show got cancelled but some how Henry danger got renewed like what that shoe is trash sorry if u like it though.
I hate it
17
Game Shakers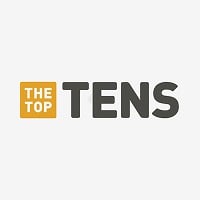 Game Shakers is an American television sitcom created by Dan Schneider that premiered on Nickelodeon on September 12, 2015. The series revolves around two seventh graders named Babe and Kenzie who start the multi-million-dollar title gaming company and who take on rap superstar Double G as their business ...read more.
I have not much to say about it, it just has terrible acting and humor, and the show gives off the feel that they think they are popular.
This is trash!
I know I am gonna get hate for saying this but I hate this show
18
Clarence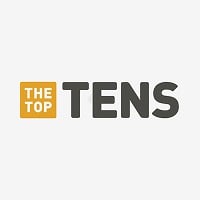 Clarence is an American animated television series created by Skyler Page for Cartoon Network. The series revolves around a young boy named Clarence and his two best friends Jeff and Sumo. Page, a former storyboard artist for Adventure Time and revisionist for Secret Mountain Fort Awesome, developed ...read more.
Dis ain't nick?
What this isn't Nick
19
Bunsen is a Beast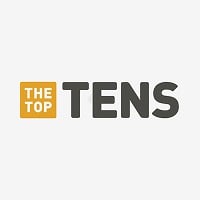 Busen is a Beast is created by Fairly Odd Parents creator Butch Hartman. The show tells about a monster named Bunsen who goes to a human school and has many adventures.
The humor is just lame, honestly. Hopefully it won't make it past the second season..
20
Legendary Dudas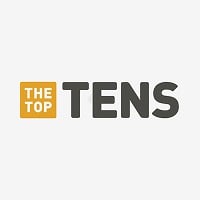 Legendary Dudas is an American sitcom created by Kevin Jakubowski that premiered on Nickelodeon on July 9, 2016. The series stars Theodore Barnes and DeVion Harris.
I think it already got canned
21
Dora and Friends: Into the City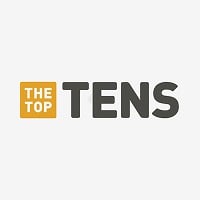 Dora and Friends: Into the City! is an American CGI interactive educational animated television series.
Horrible
THIS SHOW IS WORSE THAN DORA THE EXPOLAR
22
The Elder Scrolls V: Skyrim
Lol this is why this website is awesome
Skyrim is not a show - RyanMtheGamer
23
School of Rock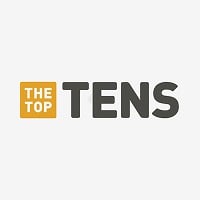 School of Rock is an American musical live-action sitcom which premiered March 12, 2016 on Nickelodeon. The series, based on the 2003 film of the same name, stars Breanna Yde, Ricardo Hurtado, Jade Pettyjohn, Lance Lim, Aidan Miner, Tony Cavalero, and Jama Williamson. On November 15, 2017, Nickelodeon ...read more.
I think the plots are boring
It ended in 2018
It is amazing
so awesome I love it so dramatic
24
The Dude Perfect Show
I know the show just started and all but everyone knows it's a bad idea to put Youtubers in shows. They usually end up in controversy or just getting cancelled due to poor ratings. Remember what happened to Jake Paul?
It Revolves Around A Trickmaster Group Named Dude Perfect That Creates Impossible Tricks!
25
Monsters vs. Aliens
This show is plain out werid
26
2 Broke Girls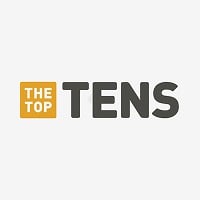 2 Broke Girls is an American television sitcom that aired on CBS from September 19, 2011 to April 17, 2017. The series was produced for Warner Bros. Television and created by Michael Patrick King and Whitney Cummings. Set in the Williamsburg neighborhood of Brooklyn, New York City, the show's plot follows ...read more.
No!