Top Ten Best Outlook (PST) Recovery Software
Microsoft Outlook is one of the most popular email client in the world. When its PST data file is corrupt, it is important to find a Outlook recovery software to recover all the data from it.

This list proposes several best Outlook recovery software in the world. Hope it will be useful to Outlook users.

The Top Ten

1 SoftwareImperial.com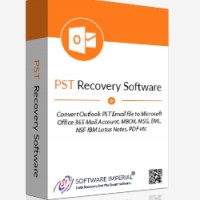 The Outlook PST email recovery tool is a really power-packed tool with lots of useful features. I recovered all my email files and folders, maintaining their real structure and content, including Contacts, Drafts, Calendar, Notes, and all email folders. Thetoptens.com is a great place and this is a great tool - it made solving the problem simple and quick.
PST Recovery for Outlook email backup files is very easy, and all of this is possible only with the SoftwareImperial Outlook Email PST Recovery software.

I appreciate this being the best tool to repair PST files, recover PST files, and to convert PST files.
I would like to recommend the best PST Recovery tool. Get the advanced PST Recovery Software and easily repair PST files. Recover entire emails and folders, contacts, notes, calendar, drafts, meeting lists, and all other folders while maintaining their originality.
Visit Website
2
DataNumen Outlook Repair
DataNumen Outlook Repair (formerly Advanced Outlook Repair) is the best Microsoft Outlook recovery tool in the world. It uses advanced technologies to scan corrupt Outlook personal folders (.pst) files and recover your mail messages, folders, posts, calendars, appointments, meeting requests, contacts, distribution lists, tasks, task requests, journals, notes, etc., in them as much as possible, thereby minimizing the loss in file corruption.
No wonder it has so many positive reviews. It did resolve my Outlook issue, which many other solutions could not repair.
It does what it promises, and offers more value than its price. I used it to resolve the error message that the MS built-in feature could not help with.
Visit Website
3
DiskInternals Outlook Recovery
DiskInternals Outlook Recovery recovers messages and attachments lost or deleted from the Deleted Items folder, and repairs corrupted PST and OST databases produced by all versions of Microsoft Outlook, including the latest Outlook 2007. The new recovery tool recovers all email messages, attachments, Outlook and WAB contacts, tasks, and calendars from healthy and corrupted Outlook databases, including parts of damaged PST files.
Visit Website
4 Recovery for Outlook
5
OutlookFix
OutlookFix is an Outlook repair software tool for damaged, erased, or large Outlook PST files. It's the best and easiest-to-use application available, and it's the only one with a true money-back guarantee.
6
Stellar Phoenix Outlook PST Repair
Stellar Phoenix Outlook PST Repair successfully fixed my corrupt PST file. After the repair was completed, which took about 17 minutes, I was able to view all the contacts, emails, calendars, and notes in Outlook. This is truly robust software that delivers on its promises, and I would recommend it to anyone stuck in a similar situation like me.
I am very thankful to say that Stellar Outlook PST file repair is an excellent solution for recovering data from orphaned or corrupted PST files. The tool quickly scans the selected PST file, fixes errors, and shows a complete preview of emails. I have exported all of these to a healthy PST file. The working procedure of the tool is easy and effective.
I must say the Stellar Phoenix product is an amazing creation with an easy-to-use interface. I have used this software to repair my severely damaged PST file, and I would recommend this tool to every user looking to repair their corrupt PST file.
7
EasyRecovery Professional
A must-have solution for all businesses, EasyRecovery Professional recovers data from file systems supported by Windows and Mac operating systems. This do-it-yourself data recovery tool is now equipped with data erase and data protection features. Ontrack EasyRecovery Professional provides you with an enhanced set of recovery tools, including mail recovery, hex viewer, S.M.A.R.T., bad block/block usage diagnostics, imaging tools, copy disk, and refresh disk. Use it to perform unlimited recoveries from local storage and external media through an easy-to-use, intuitive data wizard.
8
DiskDoctors Outlook Mail Recovery
DiskDoctors Outlook Mail Recovery has a regular price of $149.97 for Windows. Buy Now, Install Guide, and Un-Install Guide are available along with a License Agreement. Free updates are valid for the first year of purchase once they become available.
9
Recover My Email
Recover My Email is mail recovery software that can recover deleted email messages from either your Microsoft Outlook PST file or your Microsoft Outlook Express DBX files.
10
Advik PST Repair Tool
Brilliant! One of the most powerful Outlook PST repair software tools in 2020.
Successfully repaired 14GB of damaged PST file. Now it's workable! Great application.
One of the best PST File Repair Software tools for recovering damaged sectors of a .pst file.
The Contenders
11
Kernel Outlook PST Repair
Kernel for Outlook PST Repair helps you repair corrupted MS Outlook data files (PST) and restore its messages, including the deleted ones. This is the best do-it-yourself tool for recovering the entire PST data, as well as for recovering selected PST folders/messages by searching for them.
Kernel for Outlook PST Repair software is very effective and affordable. You can recover deleted or permanently deleted emails from corrupted Outlook PST files.
The software is really very proficient and secure for repairing corrupt PST files.
12
RecoveryFIX for Outlook
I am a client of the RecoveryFIX for Outlook PST repair software. It is better than other PST repair tools in the market. It has a dual scanning mode to help fix Outlook personal storage folder files easily. It recovers permanently deleted or lost Outlook mailbox data without any hassle.
For an instant solution to repair PST files, you can also try using the RecoveryFIX for Outlook software. It is a very proficient and affordable tool.
I agree with Rehan Harris. I also faced PST corruption due to virus infections. However, I was able to restore all lost PST mailbox data after reading such a post.
13
DataInfoTools Outlook PST Repair
DataInfoTools Outlook PST Repair is the one-stop solution for all Outlook PST file corruption issues. The software successfully repairs and recovers all the components of an Outlook PST file. It is fully capable of saving the recovered PST file data in a new Outlook PST format. A free demo version is also available, which provides a preview of all repaired or recovered PST files.
Hi, I am very thankful to you for sharing a fantastic Outlook PST Repair tool to fix Outlook errors.
It's a very nice product. I have used this software.
14
SysInfoTools Outlook PST and OST Recovery Tool
I am a big fan of SysInfoTools Software. I have used almost five software products from SysInfoTools, and I am fully satisfied with all of them. The Outlook PST Repair tool worked so well for me. It took just a minute to recover my corrupted PST files.

So I would definitely say that it is the best software, and the best part of this tool is that you don't have to spend a lot of money.
I just love the SysInfoTools PST Repair tool. Though there are multiple other options as well, this one best suited my needs. It contains almost every single feature provided by other software vendors, but it costs less than the others. It comes at a pocket-friendly price.
I have also used the SysInfoTools Outlook PST Recovery Tool and had a great experience when I saw the multiple advanced features in this software.

The best feature that I found in the SysInfoTools Outlook Recovery Tool is that we can save the PST files in multiple file formats after the recovery process.

It helped me save the recovered PST in MSG, MBOX, DBX, and other file formats.

Thank you, SysInfoTools, for such great development.
15
Recovery Toolbox for Outlook
This tool has helped me. The website also offers an online repair service.
Recovery Toolbox for Outlook helps to restore emails, attachments, contacts, and others from damaged PST or OST files. Our PST repair software helps to fix many errors detected in Outlook.
16
DataRepairTools
Get a quick and secure solution to repair corrupt and damaged Personal Folders (.pst) files and recover all email components, including contacts, calendars, attachments, etc. It supports multiple saving options to save the repaired PST data like RTF, PDF, HTML, EML, or MSG.
17 MagicSoft Outlook Recovery
18 Voimakas Outlook Recovery
19
SysTools Outlook Recovery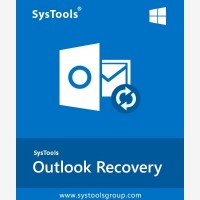 This is definitely the best PST recovery tool for recovering corrupt file data. Many thanks to SysTools for providing us with such an effective solution. We were able to recover our almost lost items completely, which no other tool was able to do. Also, a big thanks to Alan from support for his helpful assistance!
I would like to recommend this best PST Recovery tool. Get the advanced PST Recovery Software and repair PST files easily. Recover entire emails and folders, contacts, notes, calendars, drafts, meeting lists, and all other folders with originality.
I tried this software to recover my deleted email messages. It retrieved email items so quickly without any data loss or damage. Thanks to SysTools.
20 ATS Outlook PST Recovery
21
QuickData Outlook PST Recovery
QuickData Outlook PST Recovery is another good solution that can be used to repair a corrupt PST file. The tool also recovers deleted emails, contacts, and calendars, etc., from the Outlook PST file.
22 Repair MS Outlook PST File
23
Shoviv Outlook Recovery Software
Fastest recovery and conversion process with support for all Outlook versions.
24
DataHelp PST Recovery
This software is an easy and effective way to perform recovery of deleted data. With this software, I have repaired my corrupted PST file.
25
Aryson Outlook PST Recovery
Aryson Outlook PST Recovery is an ideal software that recovers your PST file and saves them into various file formats.
Aryson Technologies Outlook Repair is one of the best software options to easily repair your corrupted PST file and extract all emails from it.
PSearch List