Best Rappers of All Time
The Contenders: Page 21
401
Craig Mack
Listen to 'Flava in ya ear' kids

Had the biggest song of 1994, with a remix that brought biggie forward
402
Chiddy Bang
Chiddy bang the best group around, something different to listen to a great alternative especially when I listen to Lupe, Nas, J cole should be much higher along with k'naan
Chiddy belongs in the top 50 1000% not afraid to mix with independent/indie artists, sick electrop sound
V 3 Comments
403 Kutt Calhoun
404
Andre Nickatina
Damn, this list is beyond terrible. Half the rappers that deserve to be in the top 10 are not listed close to there. Many of these emcees are not even ranked in the top 20 which is just insane. People need to have more knowledge about rap music and hip hop culture I guess before voting. Why is a Bay Area pioneer and legend that is still relevant to the contemporary hip hop scene today be placed this far down the list; An utterly insane lyricist and a master of flow, similies, metaphors, and storytelling. He glides over beats and makes rapping look simple. This is a unique skill that only certain emcees can master and Dre Dog is one of them. Nickatina would destroy most of your favorite rappers. Seriously, he is the most overrated dude in hip hop emcee wise by far. For all of you unfamiliar, take a listen to the albums "The New Jim Jones" and "I Hate You With A Passion" first. Then go on to listen to all the albums he does with fellow Bay rapper Equipto (The entire ...more - PrincelyVirtu
Wow, just wow! Andre Nickatina, AKA Dre Dog is definitely one of the best emcees out of the Bay Area along with fellow legend Mac Dre. He is also one of the greatest rappers of all time. I know that he is underground and his songs don't appeal to everyone, but he is truly the most underrated gangster rapper ever. Listen to these songs when your just chilin, and peep his unremarkable rap skills: (Jungle, Conversation With a Devil, Soul of a Coke Dealer, Dice of Life, That pt. 1 & 2, Train with No Love, Killa Whale, Situation Critical, Mind Full of Hatred, Smoke Dope and Rap)
The fact that he is this far down the list shows how little people know about rap. Listen to the song jungle and be amazed.
V 2 Comments
405
Eyedea
Well since this is so far down the list people are most likely not going to see this but 334! This guy is should at the very least be in the 100s if not top 20 shadows have shadows and now are some of his more well know songs much better than vanilla ice or t pain
How in God's name did this guy not even make the list. I realize their are others who should be in the top 10 but to not even have this cat mentioned is blasphemy.
If you haven't heard him you don't know what real flow is. This guy is amazing from freestyle to written he'll destroy anybody that steps. So check him out and if you like his message push it on.
How is Eyedea so low on the list? He's amazing.
V 2 Comments
406
Saigon
This dude is the only one keeping it real, and he's like not even in the top 301? Let alone the list! So underrated!
Saigon just a flow of hip hop/rap songs. He's famous album is 'greatest story never told'.
407
E-Dubble
Extremely talented but still undiscovered, just go listen to "changed my mind" or "be a king", this guy has some real potential.
His lyrics are so meaningful and he doesn't try and out-rap everyone. He's so good to listen to.
This guy is brilliant! Deserves to be much higher!
He is just awesome. That's it
V 4 Comments
408
Wiley
Why is he at #88? His lyrics, rapping and flow are sick!
#187? You people know nothing about rap.
409
Krispy Kreme
Up there with biggie and pac, definitely deserves a higher spot on the list
Yep Yep he was standing in the way, so I jumped up in the air and I dunked it on his face.
Krispy Kreme/Froggy Fresh is the GOAT all the way. Kidding, but he's hilarious.
He"s made out with ever girl in the world...what other rapper has accomplished such a feat
It's now froggy fresh get it get it right you oldies and move out of the way for the OG's
V 2 Comments
410
Jang Dong Woo
South Korea's group Infinite's member. He has a good voice! Also he can sing well. Dong woo is a good rapper! Handsome face, good voice, good dancer. He's just perfect!
Dongwoo is love, Dongwoo is life
Member fo Korean Boy group Jang Dongwoo is one of the best Korean rappers out there his low husky voice is damn attractive
V 2 Comments
412
Hesam Steps
One of Best Persian rappers, He has more than 300 songs, With Love, diss love, gang, diss &... Subjects
Hesam steps is as good as shady for Persian rap. His flow is uniqe and his texts are hard to get for majority of peoples. So he always don't seen enough
HE is so fast in speaking and his poem have special surprizes
He have special flow and text.
He is the greatest person of Persian hip hop.
A lot of rappers in Iran are afraid of his diss tracks.
His songs on 2_4 beats is the reason of his papularity.
HESAM IS THE BEST
413
eMziper
The Best Persian Rapper... He is awesome.
One of the first and greatest in Persian Rap!
EMpire of Persian Rap!
414
M.I.A.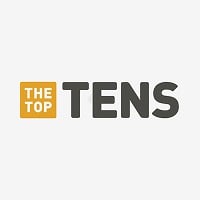 Mathangi 'Maya' Arulpragasam, better known by her stage name M.I.A., is an English hip hop recording artist, director, visual artist, activist, record producer, photographer, fashion designer and model.
She is one of the most unique rappers out there, and her lyrics actually have meaning. 10/10 AMAZING!
V 3 Comments
415
Saian Sakulta Salkım
Best Best Best rapper and Turkey

Best flows
Sakulta Turkey king flow
Cultural accumulation
SS MİĞFER
416 Ninja
417
Denzel Curry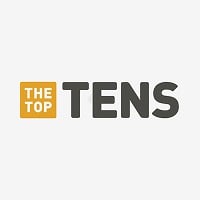 Denzel Rae Don Curry is an American rapper from Carol City, Florida. He released his debut full-length album, titled Nostalgic 64 on September 3, 2013. His second full-length album, titled Imperial, was released on March 9, 2016.
Only at 451? He deserves to be way higher on this list. He's been one of my favorite rappers to listen to. Nostalgic 64, Planet Shrooms, and Imperial are all great albums. Just listen to Imperial and you will instantly realize that he is one of the best rappers in the game. I recommend ULT, Gook, Knotty Head, Narcotics, Good Night, Zenith, and This Life. He also just released an EP which I've been listening to nonstop. The energy that he has in his songs is so addicting and he made me realize that this generation of rappers isn't completely terrible. He arguably had the best 2016 XXL cypher freestyle next to Lil Dicky and Dave East. Yet all the other 2016 XXL garbage rappers such as 21 Savage and Kodak Black with their awful freestyles and music are higher on this list and are more successful than Denzel which is just sad. He will get the recognition that he deserves, I guarantee it.
On his way to top 10. The hungriest rapper in the game right now, such a unique style so different from what the others are doing. Check out Nostalgic 64 album if you've never hear about him. His songs never disappoint
Definitely on his way up. He is the best XXL Freshman for 2016 and his songwriting skills are phenomenal.
Ultimate is awesome
V 5 Comments
418
Corey Taylor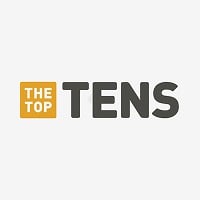 Corey Todd Taylor was born in December 8, 1973. He is an American musician, author, and actor best known as the lead singer and lyricist of the Nu-metal band Slipknot and hard rock/alternative metal band Stone Sour.
Before you say "oh he's not a rapper" listen to No Life, Spit It Out, or Only One. He raps in those songs. - NikBrusk
Seriously deserves to be higher. Best rapper in Slipknot and Stone Sour.
Definitely one of the best rappers.
What the hell? Corey Taylor is lagend... If you don't know, u should go to You Tube and seach Slipknot Spit It Out Live...
V 2 Comments
419
CupcakKe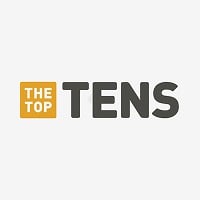 Elizabeth Eden Harris, better known by her stage name, cupcakKe, is a rapper, singer, and songwriter. She was born on May 31, 1997 in Chicago, United States. Although she is best known for her sexually explicit lyrics, cupcakKe was raised in a church and is still a devout Christian.
Goddess of Rap - Worksponge
Has the world gone mad? What is SHE doing on this list?!
Should be #1 - Worksponge
420
Le'Veon Bell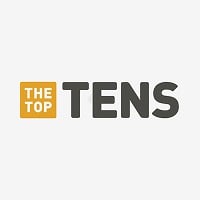 Le'Veon Andrew Bell is an American football running back for the Pittsburgh Steelers of the National Football League.
On a mission on a mission on a mission
PSearch List
Recommended Lists
Related Lists

Best Persian Rappers of All Time

Most Overrated Rappers of All Time

Most Lyrical Rappers of All Time

Top 10 Most Inspirational Rappers of All Time

Top Ten Trap Rappers of All Time
List Stats
409,000 votes
1,656 listings
10 years, 336 days old

Top Remixes (1807)

1. Eminem
2. Tupac
3. Notorious B.I.G.

ikkemads

1. Notorious B.I.G.
2. Eminem
3. Big Pun

Totalbeasto001

1. Tupac
2. Eminem
3. Immortal Technique

InhaleDeep
View All 1807
Posts
tupac4life
Top ten best rappers alive, the best by true lyrical critique and punchlines that you can feel
LyricalGenious
Tupac, Eminem, Biggie
visitor
Tupac is the best rapper of All time,there will not be another".
milla
Error Reporting
See a factual error in these listings? Report it
here
.