Top 10 Robot Wars Series 8 Competitors
Roughly 12 years after the original run of Robot Wars ended, the series was rebooted by the BBC in 2016. There were 6 episodes and only 40 competitors this time, but despite it's smaller scale, the quality of fights was still there. It was great to see the show back again, and it reminded us of why Robot Wars was so great in the first place.
Bots are ranked on design and performance. Also Spoilers.

The Top Ten

1 Carbide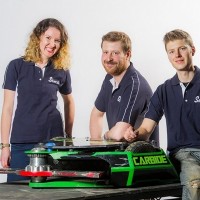 Carbide looked like a mean machine as soon as it was debuted. It's bar spinner was capable of mass destruction, though in it's first couple of fights it had teething issues, even causing it to lose to Terrorhurtz. However, once they were ironed out it was wanton destruction all the way. It made wrecks out of Nuts 2 and Thor, and it even beat Apollo in mere seconds. However in it's fight against TR2 the weapon clutch broke causing it to lose on a judges decision, then in the Grand Final against Apollo the weapon broke again, meaning Apollo won the title, and Carbide finished a respectable 2nd.
Even though it came runner-up, it had the Hypno-Disc effect of being the bot everyone was afraid of, and it would only get deadlier in the series to come.
2
Apollo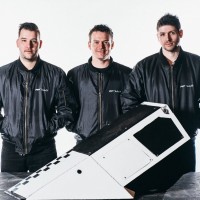 A group of holiday park entertainers from North Wales entered a robot with an almighty launcher. At first it looked like it would be going out in round 1 after it got it's wheel ripped off by PP3D. But Dave Young being a skilled driver was able to move Apollo using only 1 wheel. It then was able to show off it's power by taking out PP3D, having a great fight with Storm II, flipping over 3 of the 4 House Robots, and getting an out of the arena flip on Storm II. In the Finals it looked impressive, beating the highly fancied TR2, but in it's first fight against Carbide the link fell out, and it lost in a disappointing way. It did however get to the Grand Final, and it flipped Carbide all around, causing it's weapon to break, and while it couldn't finish it off it took the fight to the judges. Apollo was given the win and declared the champions of the first of the rebooted series.
While it is up for debate on whether Apollo actually was the best robot in the series, I do think it was a ...more
3
TR2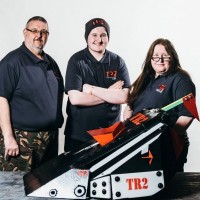 At first glance TR2 looked like your average wedge flipper bot (along with a humerous "bum-axe"), but simplicity aside it proved very effective. Driver Alex Brown proved very adept at the controls, beating the likes of Big Nipper and Dantomkia, also being the only robot to win it's heat without losing a fight. It was one of the favourites going into the Final, but against Apollo it got outwedged. Apollo won the ground game, thus was able to get underneath it and flip it to the point where it couldn't self-right. The situation looked hopeless against Carbide, until Carbide had a weapon failure, and TR2 was able to boss it around the arena. Failing to get the knockout however meant TR2 couldn't get enough points to go through to the Grand Final, but it did end it's series on a high.
4
Shockwave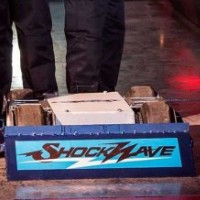 Shockwave was a pretty cool design. A plough that could flip 360 degrees, meaning it could work upside-down and still have an effective wedge. It felt like a modern-day Tornado, the way it pushed other bots around, and into the pit. It lost in a good fight against Thor in it's heat, but pitted all it's other opponents, then in the rematch against Thor it won, as Thor mysteriously lost power. In the Finals however it got it's side drive badly torn up by Carbide, and even though the fight was stopped prematurely (due to the arena being damaged), the damage on Shockwave was too much to repair.
Even though it's run ended on a bit of a low note, the bot still performed well, and is underrated in my eyes.
5
Thor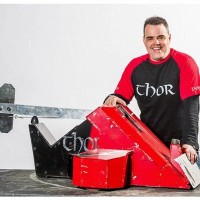 A robot that had brief appearances in the classic series returns with a much more refined design. In it's heat it showed great aggression and control from driver Jason Marston. It's axe was powerful enough to knock out Tough as Nails, punch a hole in Mr Speed Squared, and break Shockwave's front plough. It looked like a cert for the Final, but a technical fault in the Heat Final caused it to lose to Shockwave. It was brought back as a wildcard, where it got past the first melee. But against Carbide it got absolutely battered. Jason made a great effort to keep putting the bot back together again for the later fights, but it seemed damaged beyond repair, and as a result TR2 and Apollo had a couple of easy wins.
6
Pulsar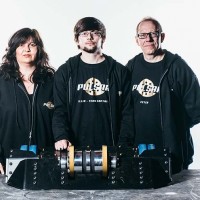 Pulsar boasted a nice compact design, along with a spinning drum that made a frightening death hum. It actually got eliminated in it's first round melee, but was re-instated after Chompalot had to pull out. It got quick knockouts against Beast and Ironside 3, and then won a tough fought fight with Gabriel in the Heat Final. The lucky streak ended in the Final when it lost it's melee against TR2 and Thor.
It certainly was a nicely designed and powerful robot, but it had too many reliability issues to truly excel.
7
Eruption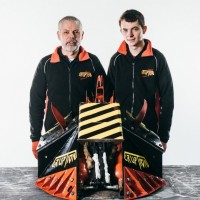 A highly successful flipper bot on the live circuit had a lot going for it. It looked well built and the flipper was powerful. Michael Oates is also hailed as one of the best drivers in robot combat. It's heat however proved to be quite difficult. It lost a close judges decision to Storm II, then lost in an underwhelming fight with PP3D. It did redeem itself by winning it's fight with Apollo, but by that point it was too late, and it didn't get enough points.
It was definitely unfortunate to go out as early as it did, but at least they can claim a victory over Apollo.
8
Behemoth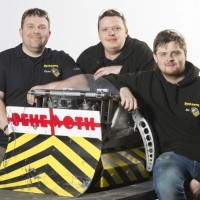 Old Robot Wars favourites Behemoth return with their upgraded design. It was a lot quicker than it was before, and self-righted more effectively. It did well in it's heat, beating Nuts 2 and Terrorhurtz, and I thought it had the beating of Carbide. However, the bar spinner proved to be too much for Behemoth, as Carbide broke it's scoop, then caused the drives to not respond.
If you liked Behemoth in the classic series then chances are you'll enjoy this newer iteration even more.
9
Ironside 3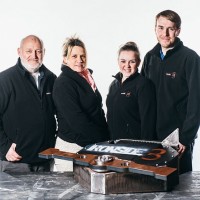 Ironside 3 had a great start in it's heat. Doing heavy damage to Chompalot in it's opening melee, then taking out Beast. It didn't manage to knock out Gabriel, but it did win a judges decision, and was favourite to win the heat. Them it fell afoul of the re-instated Pulsar, when it got flipped and the self-righting mechanism couldn't get it back in fighting. Despite impressive victories against Beast and Gabriel, that still wasn't enough to get it through to the Heat Final.
In my eyes Ironside 3 had to be the most unlucky robot in the series. It rightfully should've done better, but it'll get another chance in the following series.
10
Bonk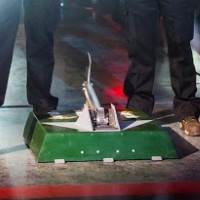 The Contenders
11
Crazy Coupe 88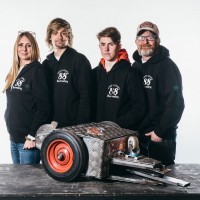 12
Gabriel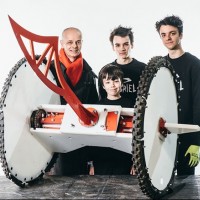 At first glance Gabriel is very unassuming. It just looks like a giant thwackbot with big plastic wheels. However, that's where the simple but genuis design lies. When it fought bots like Ironside 3 and Pulsar, the wheels were all those bots could attack. And the HDPE was good at absorbing the impacts, bending, but never breaking. It's giant sword doesn't do the most visible damage, but if it hits hard enough there's always a chance it could knock something loose.
For such a wacky and unconventional bot, it proved really well driven and really difficult to beat.
13
Chimera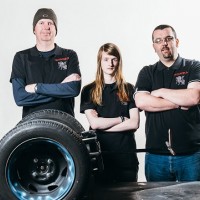 14
DisConstructor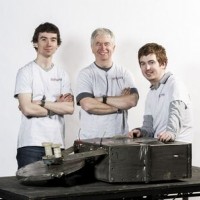 15
Draven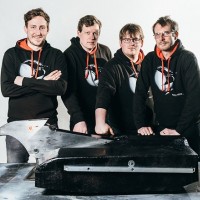 BAdd New Item