Top 10 Computer Science Schools in the Philippines
What college do you think ranks no. 1 when it comes to Computer science in the Philippines?

The Top Ten

1 AMA

AMA is the pioneer and the first computer school in Asia not just here in the Philippines.
AMA is known in middle east for its own high technology advanced computers.

I think AMA is also competitive. After many years, AMA just proves they got what it takes especially in the CS field.

AMA has the best facilities which give the student a best tool to learn, Professor are best

2 FEU Institute of Technology

They provide the best facilities and professors for computer science and IT. You can also take OJT programs abroad. I think they are the top computer science school in the Philippines today. Most of their alumni are working in top companies here in PH as well.

FEU Tech has a powerful CS program. It pushes you to be the best plus they have MAC PCs! I'm glad I enrolled in this school for they are the top IT School in Manila and had already produced successful alumni.

Feu is the best of all

I have read a lot of good feedback from many people about FEU heheh.

3 Mapua - Institute of Technology

Although Mapua is known for their Engineering courses, they still prove that they can have the spotlight on IT courses. Plus their Abet Accredited which makes them top 3.

4 Polytechnic University of the Philippines

PUP has poor facilities but rich in CS education. They have smart professors who gives specific instruction. Great school!

PUP builds a strong CS foundation in its students along with quality curriculum and research-driven instruction. The school though lacks in the necessary facilities but still performs great in CS

5 Technological Institute of the Philippines

TIP is rising in the Philippines, they're also abet accredited which makes them a nice choice.

6 Adamson University

Multi career path opportunities of those graduates in the computer courses...

A very good and diverse curriculum, I must say.

They have a solid CS curriculum at Adamson. They have great facilities too!

Imma study here.. Watch out!

7 iACADEMY

IAcademy is getting known in the Philippines. They have a nice facility and awesome people. I know them mostly for 3d Animation courses.

IACADEMY is a specialized institution with over seventeen years of dedication
to train Game Changers in Computing, Business and Liberal Arts, and Design programs.

IAcademy has the best facilities and professors who are practitioners in the industry.

8 Ateneo de Manila

Ateneo has a strong CS program too, though I don't think they've proven enough to have their spotlight on that field. Though, Ateneo is sure working hard to make them no. 1 in all course types.

9 De La Salle University

The DLSU College of Computer Studies (CCS) is an educational institution committed to its three-pronged vision of continually sharing knowledge and expertise through teaching, engaging in Computer Science research and Information Technology product development, and rendering service to communities in need.

CCS upholds the tradition of excellence embodied by the Lasallian education. Through its intensive undergraduate programs that emphasize actual implementation of theories and of project-oriented and real world environment, the College develops experts in computer science, computer engineering, and information technology, equipping its students to become tomorrow's leaders in industry, academe, and government.

10 University of Makati

I studied here, its quite a competitive school because my blockmates are passionate in programming. Professors don't encourage spoonfeeding and provide credible sources to look for answers and to practice the art of programming

University of Makati might just be a public, locally funded university but the CS programs here are very competitive. Proud student here

The Contenders

11 University of the Philippines - Los Baños

12 STI College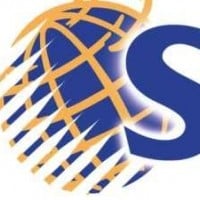 STI College, formerly known as Systems Technology Institute, is the largest network of for-profit information technology based colleges in the Philippines.
13 New Era University
14 Asia Pacific College
15
University of the East
One of the greatest schools when it comes to CS. They make sure their students graduate with great knowledge of the course. Very competitive and have nice professors.
16
University of Batangas
Undeniably the best!
17 Access Computer and Technical Colleges
18 Jose Rizal University
19
PATTS College of Aeronautics
PATTS staff and professors are good at teaching and maintaining the credibility of the school
20
Malayan Colleges Laguna
It has the best overall experience for this course.
21
Asian Institute of Computer Studies
AICS is one of the most promising College School in the Philippines, AICS offering Cisco Networking System partnership with Cisco Networking Academy and Java,Sun Oracle,Oracle partnership with Oracle University for Computer Science student.
I believe AICS will make a history in Computer Course.
22 Silliman University
23
University of the Philippines - Diliman
They have the best professors in U.P Diliman according to a friend who is now working in a very big company and his company pays him very well.
24 Bicol University College of Science
25 Mfi Polytechnic
PSearch List