Greatest European Soccer (Football) Captains of All Time
Soccer captains are certainly underrated because some of them are not necessarily the best or most talented players on their teams. But captains have attributes that are also needed on the pitch. Very often the teams look and play significantly worse without a certain captain.

The greatest captains are associated with leadership, experience, decision making, commitment and diplomacy. They are able to motivate and inspire the players around them. Besides, captains have to talk to referees and even discipline some players.

There are two types of captains and both can be equally efficient. Captains of the first type are very vocal and imposing figures who make their presence and feelings known throughout the squad. Captains of the second type adopt a quieter, more subtle approach, choosing instead to lead by example on the pitch and allowing their football to do the talking.

Club captains and national team captains are eligible.

The Top Ten

1 Johan Cruyff - Ajax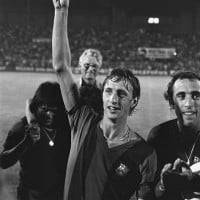 Hendrik Johannes "Johan" Cruijff (25 April 1947 – 24 March 2016) was a Dutch professional football player and coach. As a player, he won the Ballon d'Or three times, in 1971, 1973, and 1974. Cruyff was a proponent of the football philosophy known as Total Football explored by Rinus Michels, and is ...read more.
Johan Cruyff, the Dutch wizard, was captain of Ajax in the early 1970s. He is credited with dragging the Amsterdam club to the pinnacle of European football with his intelligence and forceful personality. Cruyff's leadership changed football forever - in Ajax was born the total football that would make Cruyff and the Netherlands famous and feared. They used the philosophy that every player could perform in every position, and utilised a fluidity and style unseen before in football.
Magnificent player but not a captain...
2
Franz Beckenbauer - Bayern Munich, National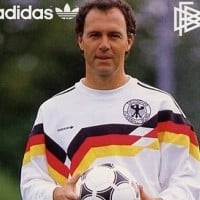 Franz Anton Beckenbauer (born 11 September 1945) is a German former professional footballer and manager. Early in his playing career he was nicknamed Der Kaiser because of his elegant style, dominance and leadership on the field, and also as his first name "Franz" is reminiscent of the Austrian emperors. ...read more.
Der Kaiser.
As a captain, Franz Beckenbauer won every trophy going at both club and international level. Der Kaiser is also regarded as one of the greatest defenders ever to step onto a pitch.
3
Roy Keane - Manchester United, National (Ireland)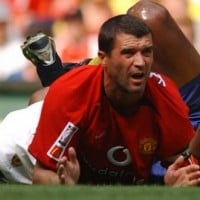 Roy Maurice Keane is an Irish football assistant manager and former professional football player. He is the joint-most successful Irish footballer of all time, having won 19 major trophies, 17 of which came at Manchester United, in his club career.
One of the most passionate players to lace 'em up, the indomitable captain lead one of the most talented and successful teams in history. Capable of being anything and everything the team needed him to be, Keano did it all, from bossing the midfield with his mesmerizing passing to breaking up play with his aggressive defense, and everything in between. The ultimate big game player, he was always good for putting his team on his back and singlehandedly firing them to victory (see Man U v. Juventus). Whatever you may think of him, there is no denying his ability or his one-of-a-kind leadership.
The temperamental Irishman was brilliant and controversial at the same time (11 red cards).
Legend of the game
4
Franco Baresi - Milan, National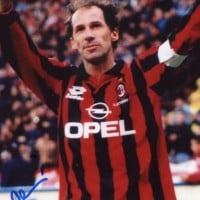 He was an extraordinary leader for Milan for 15 years and a man of great character. In 1989, Baresi would take to the field for Italy against the Dutch and play the entire second half with a broken arm. At the 1994 World Cup, Baresi was injured at the beginning of the tournament but refused to fly home, instead going under the knife immediately and he eventually recovered in time to play in Italy's final game, the World Cup final. Hands down.
5
Paolo Maldini - Milan, National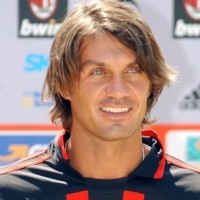 Paolo Cesare Maldini is a former Italian professional footballer who played as a left back and central defender. Maldini captained Italy for 8 years and AC Milan for 12, and was renowned for his leadership skills, earning him the nickname "Il Capitano", or 'The Captain'.
Paolo Maldini learnt from the very best: his teammate, Italy and Milan legend Franco Baresi. Maldini captained Italy for 8 years and AC Milan for 12, and was renowned for his leadership skills, earning him the nickname "Il Capitano", or 'The Captain'. Although he never led Italy to victory at a major tournament, he did go to two finals as captain, at the 1994 World Cup and Euro 2000.
Without any doubt, Paolo Maldini is the greatest defender and a captain to have ever stepped on the football pitch.
6
Carles Puyol - Barcelona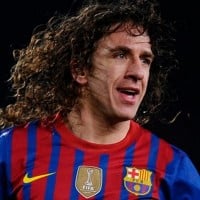 The lionheart himself. The residency and captaincy, symbolic loyalty and leadership skills for every defending player.
Although he was never made captain of the Spanish national team, he was still a leader on the pitch.
The best ever
7
Steven Gerrard - Liverpool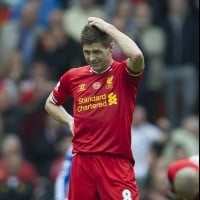 Steven George Gerrard (born 30 May 1980) is an English professional football manager and former Liverpool player who currently manages Scottish Premiership club Rangers.
As a captain he is both vocal and able to lead by example on the pitch. Without doubt his most iconic moment came in the 2005 Champions League final when Liverpool appeared dead and buried, 3-0 down at half-time to AC Milan. However, Gerrard rallied the troops, scored the goal to get Liverpool back in the game and inspired the team to a historic comeback and a famous Champions League trophy.
Captain fantastic! Inspirational and can carry the whole team on his shoulders. Fell in love with football, watching him play.
2005 champions league final. Enough said. More passion than any other player on the pitch at any given time, stuck with the club through thick and thin.
8
Didier Deschamps - Marseilles, National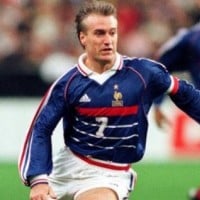 Deschamps wasn't the most talented man in the French team but he provided the perfect foil for those more talented attacking players and made for an exceptional leader on the pitch. His qualities for organisation and inspiration tied the outstanding talents together, known as the 'Golden Generation'.
9
Francisco Gento - Real Madrid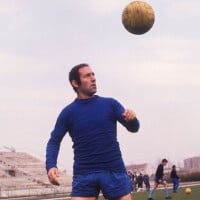 One of the most successful captains of all time and one of the most successful players of all time. The Spaniard won 12 La Liga's, six European Cup's, two Copa del Rey, two Latin Cups and one Intercontinental Cup.
10
Tony Adams - Arsenal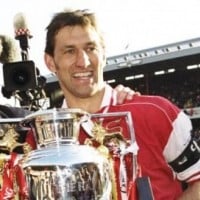 Adams spent his entire playing career of 22 years as a defender at Arsenal. With Arsenal, he won four top flight division titles, uniquely captaining a title-winning team in three different decades.
The Contenders
11
Iker Casillas - Real Madrid, National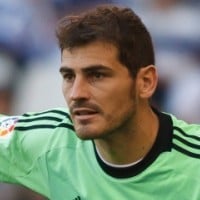 Iker Casillas Fernández is a Spanish retired professional footballer who played as a goalkeeper. Popularly dubbed "San Iker" for his ability to produce spectacular saves, Casillas is widely regarded to be one of the greatest goalkeepers of all time.
I love the goalkeeper
12
John Terry - Chelsea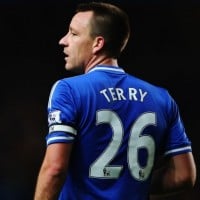 Lead the team by example.
13
Oliver Kahn - Bayern Munich, National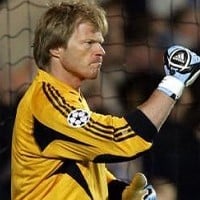 Oliver Rolf Kahn is a German former football goalkeeper. He started his career in the Karlsruher SC Junior team in 1975. Twelve years later, Kahn made his debut match in the professional squad.
Kahn led both club and country to glory over what was a sparkling career. He was Bayern captain for six years from 2002 to 2008, and over the course of his time in Bavaria he lifted the Bundesliga eight times, four of those while leading his side.
14
Alessandro Del Piero - Juventus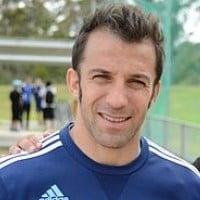 Alessandro Del Piero Ufficiale is an Italian former professional footballer who played as a deep-lying forward.
15
Lothar Matthäus - West Germany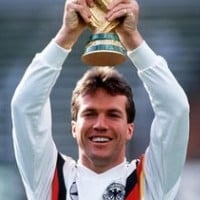 16 Billy McNeill - Celtic
17
Francesco Totti - Roma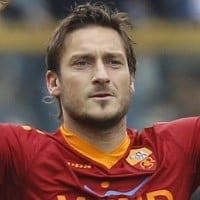 Francesco Totti is a former Italian professional footballer who plays for Serie A club Roma and Italian national team.
He was never made captain of the Italian national team, as the team was never starved for a leader, with Paolo Maldini and Fabio Cannavaro captaining the team in Totti's time with the Azzurri.
18
Bobby Moore - West Ham United, National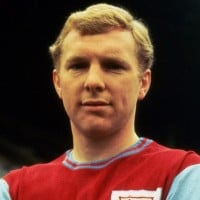 Robert Frederick Chelsea "Bobby" Moore was an English professional footballer. He captained West Ham United for more than ten years and was captain of the England team that won the 1966 World Cup.
He captained West Ham United for more than ten years and was captain of the England team that won the 1966 World Cup. Moore's authority on the football pitch was assumed without any need to bellow or shriek.
19
Gary Neville - Manchester United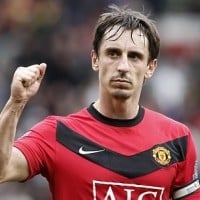 Gary Alexander Neville is an English football coach and former player who currently serves as assistant manager for the England national football team, and as co-owner of Salford City.
20
Bobby Charlton - Manchester United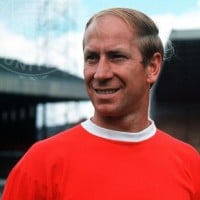 Sir Robert "Bobby" Charlton is an English former football player, regarded as one of the greatest midfielders of all time, and an essential member of the England team who won the World Cup in 1966, the year he also won the Ballon d'Or.
21
Andrés Iniesta - Barcelona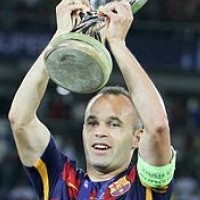 Andrés Iniesta Luján is a Spanish professional footballer who plays for FC Barcelona and the Spain national team.
Iniesta is very powerful! He must be number 1
22
Raúl - Real Madrid, National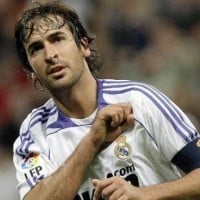 23
Andrea Pirlo - Juventus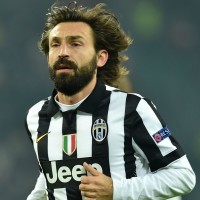 24
Bryan Robson - Manchester United, National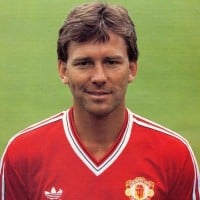 Bryan Robson is an English football manager and a former player. He began his career with West Bromwich Albion in 1972 before moving to Manchester United in 1981 where he became the longest serving captain in the club's history.
He captained Manchester United for 12 years and England for nine years.
25
Emlyn Hughes - Liverpool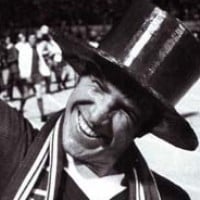 PSearch List