Top Ten Best Indian Super League (ISL) Teams
The Top Ten
1
Kerala Blasters
Best and the most powerful team in ISL. We have to dream for our team's best ISL season ( the season in which Kerala blasters become the champions)
Passion & Glory
The fan strength is far beyond comparison.
Afterall bad times are always followed by good ones.
And when the good time arrives, there will be no stopping the Tuskers.
BLASTERS FOREVER
#manjappada
Kerala is the best and young talented team in isl 2018. Definitely they will defeat Chennai and goa and win the title
Kerala Blasters is the best team ever.. They will defeat the other teams and win the title..We are with you blasters...
2
Chennaiyin FC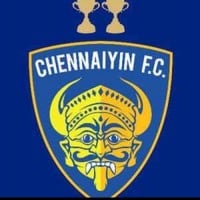 Inaugural season of ISL,chennaiyin FC playing level was increasing their popularity and quality of football.

And they dominated seasons 1,2& 4 respectively.

they are found good talented young players like anirutha tapa, jeery.
The only team with a lot of thriller scenes packed with.
Chennai is powerful team in ISL
I am Chennai fan
We have more Chennai fan
One of the best teams in isl... no doubt
3
Atletico de Kolkata
2014-Champion
2015-Semis
2016-Champions
They had a hard time in the next two seasons.
2019-They are back in a renewed vigour and are fighting hard for their third Isl trophy.
If u talk about football in India then we should start from Kolkata, because Kolkata is the city of football. This city has a rich history of football. Atk being a club from Kolkata has to be the best club in India.
Should be the first. They have exceptional team strength.
Bruh seriously numbers tell everything. They won 3/5 trophies what else you want to prove that they are best
4
FC Goa
This team is very talented and the players are very skillful this has the potential of winnng the isl...
This is the best team in isl since they play very beautiful football.
Best scoring team in isl
Plays quality football
5
Mumbai City FC
We have to win final
Mumbai is best
It's a good team
They'll make it
6
Delhi Dynamos
Best team in the isl
7
Bengaluru FC
The best team in the recent history of Indian football. Their worst season was a third place finish and you can only imagine why they're a powerhouse. 3 ISL season, 2 top place finish and 1 time ISL winner. 3 I league seasons, 2 times champion, 2 Fed Cups, 1 Super league and the also the only Indian team to play the AFC cup final. Indian clubs have a place in the AFC champions league thanks to BFCs excellent performance in the AFC cup.
Bengaluru FC is very special in India and has got most passionate and world class fans. Since their inception they have never left empty handed in every season they have played...One could also see the table currently why they are the best...
The invincible team of ISL and runner ups in the first league. This season they haven't lost a match out of 11 league games played. Undoubtedly the best team in ISL
Why is Bengaluru FC is in 5th position in this blog? whereas it should have been at 01st, KBFC should be at 8th or 9th as they could not make it to top 4 in both the seasons 17-18 and 18-19 of ISL. BFC is one of India's best club.
8
NorthEast United FC
NorthEast has been a great club. They have got the passion for the game. Their hardwork & sheer determination has helped them stay in the top 4 and hope that they surely qualify!
#8states#1united#HailNEUFC!
Every year this team create a new talented indian player and after every season they are selling by other team.
THANK YOU "JHON" for represent north east.
Northeast is always the best team... And its fans are really amaging... Wether home or away fans of northeast are everywhere found..
Northeast holds the most players in isl
Neufc has shown it's true power and capacity in ISL 2018. With the dangerous leading goalscorer Bartholomew Ogbeche leading at the front it's going to be an awesome season ahead!
9
Jamshedpur FC
No words for #JFC...young players, good facilities and great captain.
With a Spanish captain, they will win.
Good attacking team
It's very good team
10
FC Pune City
FC Pune City is the best team In ISL I love the way they play. They have Marcelo, Alfaro and many other experienced players.
My best team I ever seen
I love FC pune city