Top Ten English Football Players
The Top Ten
1
Steven Gerrard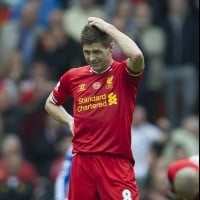 Steven George Gerrard (born 30 May 1980) is an English professional football manager and former Liverpool player who currently manages Scottish Premiership club Rangers.
One word. LEGEND. Have you seen he 2005 UCL final in Istanbul. He is the engine room of Liverpool and England.

Zinedine Zidane said Steven Gerrard is the best player in the world.
Steven gerrard is my favourite football in the world. His technique is amazing. He wears my favourite number: 8.
One and only Mr. Liverpool... Legend, Inspiration, The best there is, The best there was, The best there ever will be.
He had everything. One of the most complete football players I've ever seen on the pitch!
2
David Beckham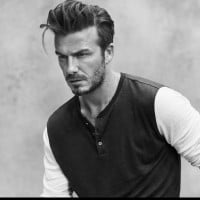 David Robert Joseph Beckham is (born 2 May 1975) is an English former professional footballer, the current president & co-owner of Inter Miami CF and co-owner of Salford City.. He played for Manchester United, Preston North End, Real Madrid, Milan, LA Galaxy, Paris Saint-Germain and the England national team, for which he held the appearance record for an outfield player until 2016. He is the first English player to win league titles in four countries: England, Spain, the United States and France. He retired in May 2013 after a 20-year career, during which he won 19 major trophies.
Overrated as an overrated banana that got washed in an overrating machine
He is a good player
Greece say no more
He is just so pro
3
Wayne Rooney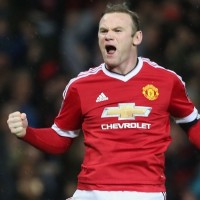 Wayne Mark Rooney is an English professional footballer who plays for and captains both Manchester United and the England national team.
One of the best in England's history, if not the best. With 43 goals. Just 5 goals short of Sir Bobby Charlton's all time goal scoring record.
Wayne Rooney is by far the best because He's the top scorer for both England and Manchester United.
He should be ranked 1 and why you ask me?
Go and check out his career videos when he first joined man united!
Wayne Rooney is my best footballer in the world.His goal scoring techniques are so amazing.
4
Bobby Charlton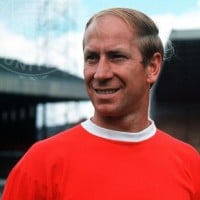 Sir Robert "Bobby" Charlton is an English former football player, regarded as one of the greatest midfielders of all time, and an essential member of the England team who won the World Cup in 1966, the year he also won the Ballon d'Or.
Not only England's greatest by some distance, but one of the greatest footballers ever. If you take in the Munich air crash when he was only 20 it is just amazing what he has achieved in the game.
By far englands greatest player dynamic and elegant no other England comes close. Even George best said he never saw a player go past opponents as easily as charlton. And a great sportsman as well.
He is the best
5
Paul Gascoigne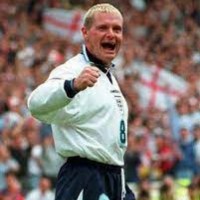 Most naturally technically gifted footballer of his generation if not for his self destruct button would be without doubt an English football legend.
The most naturally gifted player England has ever produced. Medals and stats don't make a player, the magic with a ball does.
Gifted talent. I don't see any other english man paying that level. I compare Gaza with Zidane & Maradona, same level I have no doubt on it. Gaza, Platt & Linekar nearly missed the world cup. Was fun to watch Gaza rolling down to penalty area.
Only English player in 40 years who was for a time the best player on the planet.
6
Gary Lineker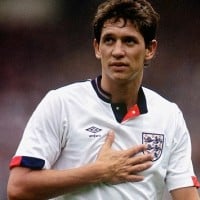 Gary Winston Lineker is an English former professional footballer and current sports broadcaster. He holds England's record for goals in FIFA World Cup finals, with 10 scored. Lineker's media career began with the BBC, where he has presented the flagship football programme Match of the Day since the late 1990s.
7
Frank Lampard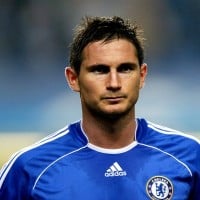 I am a Spurs fan, but I recognise greatness:

Lampard was: The most technically gifted. The hardest worker. The most professional. Much-Maligned by England fans and never dropped his level or showed dissent. An incredible goalscorer. Written off as a youngster. Highly intelligent. Very respectful. Not dirty. The most consistent player at high level over longest period (which is a true sign of greatness: see Tendulkar in cricket/Federer in tennes/the snooker greats). He won everything an Englishman can win at club level (only the 1966 World Cup squad can say they won anything on the international stage - of them, maybe Bobby Charlton could be compared, no-one else).
Frankie is the most consistent premier league player and by far the highest scoring englishmen. And you know what after 34 he can kick some thing reall. The highest scoring england player in the damn list and the best midfierlder of al time.
Which idiot said that he is the best midfielder of all time. Not even the top 1000
No matter what, he will find the space to score goal..
8
Bobby Moore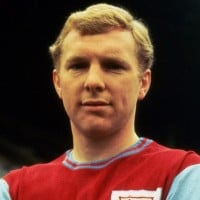 Robert Frederick Chelsea "Bobby" Moore was an English professional footballer. He captained West Ham United for more than ten years and was captain of the England team that won the 1966 World Cup.
Why is he only 10th?
Just the best
9
Paul Scholes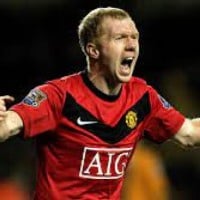 Probably the most underrated footballer in Europe. One of the best midfielders of his generation. Even Zidane & Xavi Hernandez claim he is one of the best!
Come on..This player must be in top 5,His passing ability and vision were from another planet, one of the best midfielders of all time along with Xavi,Pirlo,Zidane and others...
Just Brilliant for both club and country.
In my top 5 of all time
10
Alan Shearer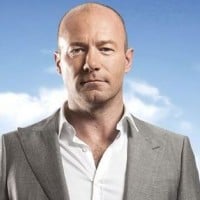 Alan Shearer is an English retired footballer. He played as a striker in the top level of English league football for Southampton, Blackburn Rovers, Newcastle United and the England national team.
One of the best strikers in his time..And top Goal scorer as well. LEGEND
The Contenders
11
Gordon Banks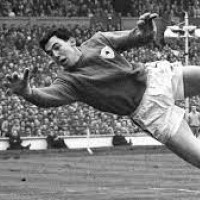 Best English goalkeeper to walk the planet.
12
Harry Kane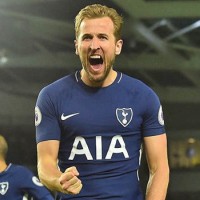 Harry Edward Kane is an English professional footballer who plays as a forward for Premier League club Tottenham Hotspur and the England national team.
Wow, Harry Kane recently scored two goals against Liverpool in a 4-1 win to his club SPURS. He even defended as a attacker? And MOST IMPORTANTLY he has a higher shot frequency than RONALDO! Also he is the captain of the second best premier league club, and a BRILLIANT international country the captain of both teams. Just saying Harry Kane is BRILLIANT, and all the games he plays he shows it.
He is the best player
13
John Terry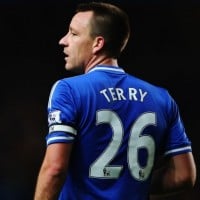 Despite of many issues outside the pitch he still have his focus in the game, simply the best defender in the world...
Ohh John Terry he bangs who he wants...
14
Michael Owen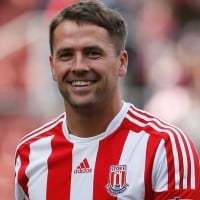 Michael James Owen is an English former footballer who played as a striker for Liverpool, Real Madrid, Newcastle United, Manchester United and Stoke City, as well as for the England national team.
15
Emile Heskey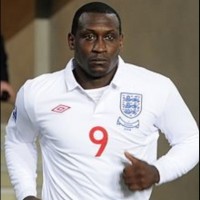 16
Stanley Matthews
The greatest English payer of all time.
Tom finney was better
17 Geoff Hurst
18
Rio Ferdinand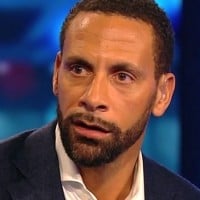 Rio Gavin Ferdinand is an English former professional footballer who played as a center back, and current television pundit for BT Sport.
19 Joe Cole
20
Ashley Cole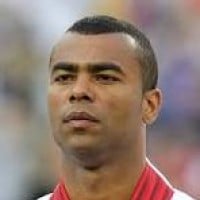 Ashley Cole is an English professional footballer who plays as a left-back for Los Angeles Galaxy in Major League Soccer.
One of Englands key defenders and without him the team wouldn't be what it is now.
The only true great england ever produced.
21
Kevin Keegan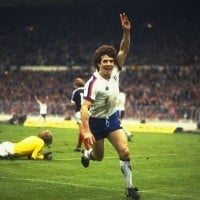 Joseph Kevin Keegan (born 14 February 1951) is an English former football player and manager. A forward, he played for several clubs including Liverpool and Hamburger SV.
Twice best European player, the only one from England.
There's an absolute luck of knowledge of the history from the voters.
The best of all time are:
Absolute number 1 sir Stanley Matthews. After him Bobby Chartlon, Bobby Moore,Tom Finney and Kevin Keegan.
22
Jimmy Greaves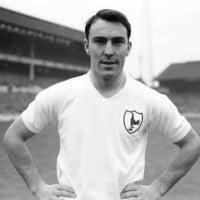 In his prime, Jimmy Greaves was the best England has ever produced, by a long way
23
Raheem Sterling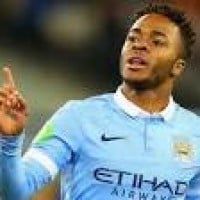 Raheem Shaquille Sterling is a professional footballer who plays as a midfielder for Premier League club Manchester City and the England national team.
24
Jamie Vardy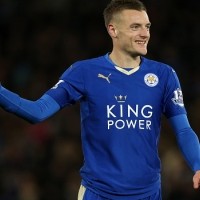 Jamie Richard Vardy is an English professional footballer who plays for Premier League club Leicester City and the England national team.
Vardy is the best
25
Jamie Carragher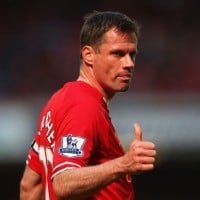 James Lee Duncan "Jamie" Carragher is a retired English footballer who played as a defender for Premier League club Liverpool for 17 years.
PSearch List