Top 10 Best Mexican Soccer Teams
The Top Ten
1
Cruz Azul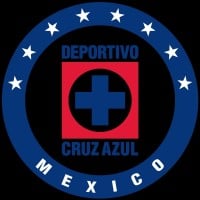 Cruz Azul Fútbol Club, A.C, or simply Cruz Azul is a Mexican football club that plays in the top division of Mexican football, Liga MX. The team was originally based in the town of Jasso, south of Tula de Allende in the state of Hidalgo. The team moved to Mexico City in 1971 to play at the Estadio ...read more.
Chivas, america, toluca over 100 years old and only 10/11 titles to show for it! Cruz azul 8 titles in 45 years, goes to the play offs every year, sure they almost never win them but every year they are there. Currently they are at the top of the porcentage table and have been there for a very long time. Chivas and America don't even deserve to be at the top of the list. The only other teams that should rule the top of this listm alongside cruz azul are in my opinion Pumas and santos. And maybe toluca since its less older than chivas and america and recently has gotten some good scores... But yeah CRUZ AZUL is BAWS!
Cruz Azul is The best team, although they haven't been able to achieve another title, they've been, however still one of the most popular teams in Mexico despite all those years that it has yet not won a title since 1997 which is ashamed but it's a good team but they never give up to get a title no matter what, and the team shouldn't have a bad reputation from other people, it does not suck, all it is is that it's been difficult to achieve a title, but I hope they will soon, no matter what, I support them 100% from my heart!
Cruz Azul is the best team although recent years we haven't been doing well, but soon we will, especially this year in July when the Apertura 2018 starts because we have new really good players that everybody believes should live up to their expectations in this team as well. Everybody knows that the players Cruz Azul bought this year are really good, Pablo Aguilar, Piojo Alvarado, Elias Hernandez, Milton Caraglio, Igor Lichnovsky, Misael Dominguez, they all played in the Liga MX last season and have proven to be really good. They are experienced in the league which should help the team to be better. Ivan Marcone was voted one of the best players in Argentina as well. Most reporters are even saying that with these players, Cruz Azul should win the championship in less than a year
Even though I am actually 17 years old and have never seen them win anything (unless I play my FIFA games). I will support this team to the end. They have some of the best players in Mexican history and even though they don't win the league cup they have some tournaments in the last few years so it makes up for it. Will celebrate like crazy when they finally win the Mexican title.
2
Chivas
1.Chivas: Good: Tradition, passion,lovable,famous in & out of Mexico, 2nd most successful team.
Bad: Because administrative problems in resent years chivas has not been as successful as previous decades.
2.America: Good: Massive spender, most league titles, keeps competition level growing on league.
Bad: Most hated team in Mexico, is owned by very corrupt and influential people, believe to fix games.
3.Cruz Azul: Good: The team with the second most passionate fans & very popular in past decades.
Bad: The team has not won a league title in almost 2 decades, with lots of ups and downs.
4.Toluca & Pumas & Necaxa & Atlante (Old School): Good: Have had great years in the past, helped build Mexican futbol history.
Bad:Don't have much fan support now, consistency & administration problems have been hunting them.
5.Tigres & Monterrey: Good: In resent years have spend massively to be in the top 5 most competitive clubs in league and have resulted in titles.
Bad: Fan ...more
For anyone saying their team is the best stop because chivas won 7 league championships, 2 cups 3 concacaf titles and 7 champion of champions titles. They are the only team to win 4 league champions in a row. To add on to that they have never been relegated to a lower division. They have 100% Mexicans. They have constantly emphasized home grown players such as Omar bravo, Javier Hernandez(Chicharito), Carlos vela, Marco Fabian, Francisco Rodriguez, and Carlos salcido.
No matter what the other sheep do, Guadalajara is hands down the most traditional, passionate, and iconic team of Mexico. When you think of Mexico, you think of food, culture, and chivas. Mexicans all the way losers, haters gonna hate.
100% Mexican team for over 100 years
11 Championships to show for it
Dozens of historic players made
Best youth squad academy in Mexico

Yeah, no team in the world can beat that.
3
Pachuca

Pachuca is the successful team when it comes to the 21st century in international appearances & cups. They have manage to gain 6 tiltes since 1999 in the Liga MX & 6 in international cups. The Copa Suramericana in 2006 being the most important one. Pachuca CF, remains the only North American team to this day to win a tournament outside North America (beating Colo Colo, who had young Arturo Vidal & Alexis Sanchez). Pachuca has generated great Mexican youngsters who now play in Europe. Players like Herrera (FC Porto) Lozano (PSV) Erick Gutierrez (PSV). They also have the only Universad de Futbol in Mexico. (Leon in the process of having one in 2020). To sum up, Pachuca is consistent Underdog who deserves respect, even though the fan base is not that great. Pachuca is slowly starting to gain international fans. Costa Rica being the lastest.(Pachuca purchased "El Oso". Former goalkeeper of Herediano).
Pachuca, apart from being one of the most or if not the most succesful team in Mexico, it has developed the best players that are currently playing with more on the way. From Hector Herrera who currently plays in Europe to the wonderkid of Hirving "Chucky" Lozano who we all as Mexicans see him as the future for soccer.
Pachuca is the first team ever in Mexico and the best. We are the first ever Mexican team to win a copa sudamericana and the furst ever team and firat Mexican team to win a super liga.
Pachuca is an underdog compared to all these teams no matter what they will always surprise you.
4
America
Best mexican soccer team without a doubt why are you kidding yourself you know deep down they're the best. Have won the most amount of championships than any other team, although they now have to share that with Chivas. Theyll get back on top though and regain their record especially as chivas is trash and struggles just to make the postseason. ( not to mention they were almost relegated ) Most consecutive postseason appearances than any other team, best stadium in the country, never give up and win INSANE comebacks. don't believe me ask a cruz azul fan ;). So yeah america is the best team of them all and chivas is sad little garbage
Th a team just beat Chivas making no effort whatsoever. They're breaking Mexican records as they continue to win every single game. You can say Chivas all you want, but the numbers are there, and Chivas is about to go to segunda division, while America is in first place. And having won the last championship, they are now tied with Chivas and are gonna pass them this year.
Club America should be number 1 and chivas number 2 I believe this only because club america is a more consistent they basically one a title every decade while chivas hasn't been domiant since the 60s but still is historically all mexico players which I have to respect. Still Club America as number 4 someone must have been high when they made this.
They have more trophies than every team there is. Also they are the heart of Mexico, Mexico is represented by an eagle witch is the mascot of Club America so that means Mexico is Club America. Furthermore Club America is the biggest team there is in the history of La Liga MX.
5
Toluca

Deportivo Toluca Fútbol Club S.A. de C.V. is a Mexican football club. Toluca's stadium Nemesio Díez Riega is located in Toluca, State of Mexico in Mexico. Toluca plays in the Liga MX, has been champion ten times and is one of the most successful clubs of Mexico.
Yes, I'm barely 14 but I've been in love with this team since as long as I remember. My dad is from Jalisco, but he doesn't like Chivas or Atlas. My mom is from Tijuana, but when Xolos came to the first division, we were torn so we came up with the name "Xoluca" which is currently my mom's favorite team. lol. Toluca is the best ever they can beat the number one team even if they are in 16th place, and they can lose to a lower tem too. They have their ups and downs, but they are forever in my heart. Arriba los Diablos Rojos del Toluca!
Toluca should be higher... I'm only 22 years old.. I'm not 100 years old so who care about many many years ago... For as long as I like soccer I seen toluca win more titles (7) then any other teams and be 2nd place in 3 times... Since 1998 so I think toluca needs to be higher
chivas, America and cruz azul won most of their titles lots of years ago. toluca has won 7 titles since short leagues started in 1996, they have been the most constant team to be in the playoffs, and they have recently had some of the best players in the mexican league, like jose cardozo (249 goals), vicente sanchez, paulo the silva, mancilla, sinha, among others. YOU JUST CAN'T BEAT THE RED DEVILS!
Toluca is possibly one of the greatest teams ever. I'm only 14 and I think Toluca should be in 3rd place rather than 9th. 10 championships and hopefully their 11th by Verano of 2017. Arriba con Los Diablos!
6
Tigres
Tigres has been the team of the decade from 2010-2020 even though the yhave lost the concachampions final 3 times the 4 time they won it and they passed to the final of the mundial de clubes that they should have gone to extra time because lewandowski's goal was hand but not the point they also have the best fans in mexico so you should choose tigres as the best team in mexico
Tigres is the best team ever they have been to the championships more than Monterrey has sure they have 7 stars but Tigres is the best soccer team in mexico yet!
I love Tigres. They have won 6 Liga MX and they have amazing players like Javier Aquino, Hugo Ayala and Eduardo Vargas. Tigres for life!
Tigres is currently ranked as the best Mexican club by the FIFA
7
Santos
The fact that they are coming up more quickly than most teams in the liga mx with six titles and several other trophies makes them one of the best teams in the liga MX. Only 35 years but have already gained half of the trophies compared to the bigger teams. Proud to be a fan.
Santos are true warriors and once a warrior always a warrior. SANTOS LAGUNA Forever and my pride for this team will live forever.
They were sub-champions 2010 have gone to 5 finals and only lost 2 and are the youngest team
This team should be in the top 5 and chives shouldn't even be in the top 10
8
León
In just two years they were promoted to first division, won first division title back to back 2013 & 2014, earned a spot to compete the in copa libertadores & had players compete in the 2014 World Cup, they are no doubt the best team out there right now! LEON, GTO!
Leon is the Third Mexican team to defeat a Brazilian team at Home.
They are also the first to be Campeonisimo. They're also one of the few teams to have fans world wide, in Mexico that is.
First team to ever to be a Campeonisimo winning the League and Mexico cup in the same year, and recently grabbing two back to back titles being the BiCampeon since 2004's Pumas.
This's team rocks that have won 7 Liga mx titles and adding all there trophies up would be 8
9
Pumas
I can tell you all about their history sure, but also they have the coolest jerseys in Mexico and possibly the world.
Pumas has 7 championships and was the only team to win 2championships in a row. Also beat real madrid.
They were the Mexican version of Ajax in regards to style of play. Class.
They are the only team to win the bicampeonato (winning apertura and clausura consecutively). Are one of the 4 grandes of Mexico. Should definitely be at least in top 4
10
Monterrey

They've been the best team in the last years, they've won 2 league titles in the last 3 years, they're the actual sub-champions, they've won the last 2 champions leagues in a row, they've been on the very first places in the last 7 seasons and they're the best team on the porcentual table, they have the best players of the league, their constant and they play touch-magic football.
Monterrey have been improved by the quality of their young players. They have been constantly winning championships and scoring goals. With their top player, Suazo, they are no doubt the best in Mexico.
I loved monterrey when I've been a little kid and for me they should me number 1
Top club in Mexico no doubt! Been to the word cup of clubs 3 times in a row
The Contenders
11
Tijuana
Early team great players a future is coming they will win most games with gaining bond
Whaat Xolos number 13? I mean, when you have heard that a team becomes champion in just 5 years of EXISTENCE!
Smaller market team, with a great scout system
It should be higher
12
Atlas
Chivas suck atlas are the best team in the world I bet they could beat any team
This is very true my friends, Preach
13
Club America
America has won more games than chivas and they won way more titles then chivas gay ass
America is way better than mini chivas plus chivas succckks!
It's the best team
They the best
14
Morelia
They've had their losses but I'd say they are improving with the new technico guede, they made it into the semi-finals. And they have a loyal fan base. small but loyal
Yes morelia is a good team,they get good players but,I think someone or the owner of the team need to pushed them hard to motivate them that can be better players THEY HAVE TO THINK POSITIVE and forget about the other teams, there only players. MORELIANO all ways
Young team that has a very good fuerzas basicas and doesn't have a lot of fans but always qualifies to la luiguilla and has beaten America, Cruz azul, pumas, and chivas the " big four " in the last couple of years.
Morelia is good and who cares about if they have not a lot fans other people are bandwagons
15
Club Necaxa
The team that beat real Madrid in a international cup, what more can I say
Team with 3 titles and 4 on the era years. Team with a lot of history
16
Puebla F.C.
Are the best team of mexico
They the best
They are indded the best
17
Guadalajara
Vote for chivas there the best team I ever voted for them.
Chivas for life
Chivas is the best team no matter what ❤️! #puromexicano
Chivas es y sera por mucho tiempo el numero uno sin importar que este en peligro de caer a la segunda I love you chivas
18
Club América
I hate america the just to tryhard and gay
La America vale mierda y son putos
Best team los Chivas ni pueden. Jugar bien son putos
19
Tecos
They are in the third league tier of Mexican soccer
No atlas should be here I hate chivas
20
La Piedad
Puro pinche la piedad. La vagancia esta loca y yo, quiero ser campeon. Azul y Amarillo, its Bs what they did to us. How they sold us without giving us a chance to play. The league is corrupt.
My popular team is La Piedad
Nobody knows this team
21
Queretaro
I love the name of the team
Ronaldinho played here
22
Chiapas
They have been very underrated
23 Atlante
24
Veracruz
They aren't the worst but they ain't the best either
25 Dorados
PSearch List