Top Ten Mario Kart DS Characters
The Top Ten
1
Yoshi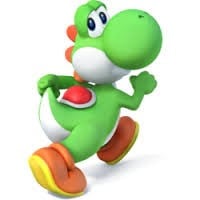 Yoshi, once romanized as Yossy, is a fictional anthropomorphic dinosaur who appears in video games published by Nintendo. Often appearing as a sidekick and helper to Mario, Yoshi is most known for his appearances in the Yoshi's Island and the Super Mario franchises.
Yoshi deserves his top spot place. Nowadays, people plat too much assassins creed or Call of Duty to notice that those games are just run, kill and die. All mario kart games are classics (heck, all mario games in general excluding hotel mario) and mario kart ds is up there. Yoshi is best mario character hands down. He's adorable, funny and fast. Sorry if I offended anyone.
Yoshi is awesome.
I will repeat.
Yoshi is awesome.
You didn't hear me?
I said Yoshi is awesome.
Don't like the word awesome?
Then I will say something epic...
Yoshi is epic.
Does this comment suck?
Oh wait, let me get back on topic.
You know how epic Yoshi is?
He's male. Males don't have babies or lay eggs, right?
WRONG!
Um...
For your info yoshi isn't a dragon, he is a dinosaur and yoshi does not make babies but still, he is the best character EVER!
Oh my gosh I LOVE Yoshi! Almost as much as my friend Kris does, but Yoshi is just so adorable!
2
Dry Bones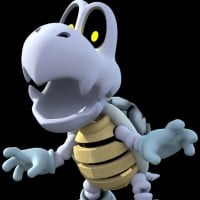 Dry Bones is a common enemy species in the Super Mario series of video games since "Super Mario Bros. 3" (1988). After his first debut as a playable character in "Mario Superstar Baseball" (2005), he became a fan-favorite and also got playable in other spin-offs of the Mario series.
Dry Bones holds most of the world records for Mario Kart DS, because his epic off-road and astounding acceleration let him take easy shortcuts without needing mushrooms. And because his drift is fairy poor, you can use snaking on STRAIGHT roads, and get heaps of great speed bonuses: from what I've noticed, Dry Bones has the best Mini-Turbo and Off-Road as well as Handling and Acceleration. (Using Dry Bones, I've beaten some expert ghost datas by up 20 seconds)
I play as dry bones most of the time and he got most of my stars on 50cc. He is so cool. Anyone else every thought that he was a dead koopa troopa or yoshi?
I love Dry Bones and Yoshi, they are both so cute and extremely great racers! I lean more towards Dry Bones though!
The Dry Bomber kart is very popular due to its incredible acceleration and low drift. Dry Bones for the win!
3
Luigi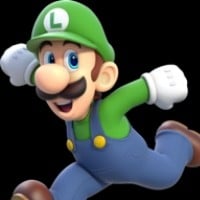 Luigi, originally a palette swap of Mario named Green Mario, is a major character featured in video games and related media released by Nintendo. Created by prominent game designer Shigeru Miyamoto, Luigi is portrayed as the slightly younger, taller fraternal twin brother of Nintendo's unofficial mascot Mario, and appears in many games throughout the Super Mario franchise, often as a sidekick to his brother.
Really good statistics(except for Drift), and along with Bowser he's the character I generally win most with.
Very well rounded character and good at everything.
He's cooler than his midget brother.
Much better brother than Mario!
4
Waluigi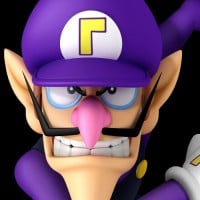 Waluigi is a lanky self-centered, brusque young lad as he is considered evil and the main rival of Luigi. Waluigi is shown causing local havoc in most games he appears in alongside his partner Wario. Waluigi is not instinctively evil or the antagonist (not counting DDR), as a matter of fact, he shows great compassion for his fellow peers, typically for characters Daisy and Wario. Waluigi is also described as lonely, rejected, sad, or depressed due to his relationship with the Super Smash Bros. franchise, and people outside of Nintendo continually rejecting him. In recent years, people have come to Waluigi's defense, giving him support and even starting a cult following. In sum, Waluigi is the ...read more.
My favorite character. Can't understand why anyone would hate him.
He is pure awesome, I can't stop commenting on him.
My spirit animal, does not like his Karts though.
He's legit hilarious
5
Mario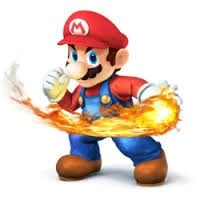 Mario, originally named Jumpman, is the main character of the Super Mario Bros. franchise, created by the creative director and video game designer at Nintendo of Japan, Shigeru Miyamoto. Mario has appeared in almost every Mario game, including games in spin-off series as a playable character, with few exceptions including New Super Luigi U, Luigi's Mansion games, Yoshi's Island games, and similar counterparts. He is the most iconic character in video game history and is Nintendo's unofficial mascot. His franchise has grown to be the most successful video game franchise of all time.
"Mario gets all the credit for doing nothing"
First of all, he saved gaming
He also risks his life for Peach
He also is the reason why this game exists.
And what exactly did he do to get all this hate?! Drug addict? Did you see Link drinking potions and Luigi does it too and gets a free pass. Plus he is controlled by the player so the player is the bad guy l. #LuigiIsOverrated
I like playing as Luigi, Peach, Yoshi, Daisy, Toad, Toadette, and Rosalina, but Mario is where he is at!
Um... why is he on here, he treats Yoshi like a slave and hogs all the credit from his brother Luigi. Boo, Mario
6
R.O.B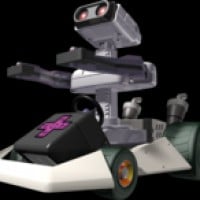 I like ROB when he has ROB legs and is winning because it looks like he's jogging ahead of everyone else in carts.
Fastest character in the game! Ever! Best heavyweight character in the Mario Kart Universe!
ROB should be higher than this rank, better than other Heavyweight characters!
O he is good In Mario kart Ds I got 3 stars in everything possible. I used Yoshi before I unlocked Rob
7
Toad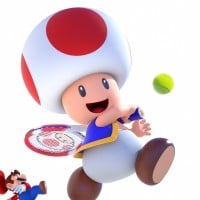 Toad, known in Japan as Kinopio, is a major character in the Mario Bros. franchise. He assists Princess Peach in the Mushroom Kingdom and will do whatever it takes to help her. He first appeared in the classic game, Super Mario Bros. after being kidnapped by Bowser and his minions. Since then he has been a reappearing character in the Mario Bros. series as a playable character in the New Super Mario Bros. series, Super Mario 3D World, Captain Toad: Treasure Tracker, Super Mario Run, and many other games. He also appears as playable character in many Mario-spinoff games including the Mario Kart series, Mario Party games, Mario and Sonic Olympic Games, Mario Sports Games, and many more. ...read more.
This Toad is the BEST and no doubt about it. I love picking Toad's Mushmellow when I'm racing with a Toad. (The Mushmellow car is the BEST one in the whole entire game! )
Toad has a little car but it is really like super sonic speed I always win with him.
Toad is so fast that I beat an expert ghost up to 3 seconds!
Toad is super awesome! I beet the hole game with him!
8
Daisy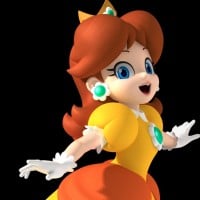 Princess Daisy is a fictional character in the Mario series of video games, in which she is the princess of the fictional region of Sarasaland.
Daisy is WAY better than Peach. People are idiots because toadette isn't in the game so why is she here? Top ten lists don't make much sense anymore.
Princess Daisy goes back-to-back with Puff Puff from the Your Favorite Martian band.
Why Daisy is under Peach? Peach SUCK and Daisy is the best girl in this game!
Daisy rules and her kart is awesome and why is toadette here?
9
Peach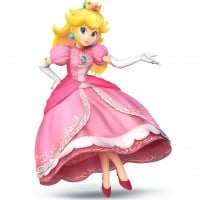 Princess Peach is a major character in the Mario Bros. Franchise. She is the lead female of the The Mario franchise. She is usually the character who needs saved in most Mario Games, but also has appeared as a playable character in the Main-Series Mario Games, including Super Mario 3D World, Super Mario Bros. 2, Super Mario Run, and even starred in her own game, Super Princess Peach for the Nintendo DS. She has appeared in many spinoff series, too, including Mario and Sonic Olympic Games, the Mario Kart series, the Mario Party series, Mario Sports Games, the Super Smash Bros. Series, and many more.
Yeah I love peach to, but I'm sick of people saying she's a dumb character. By the way it's not luck base when Peach get's first. you probably just sit there the whole time
Princess Peach is fussy, disgraceful and cowardly in Mario Kart DS.
For some reason, she's always trying to hit me with a red shell.
OMG! I love Peach she is my favorite character ever!
10
Donkey Kong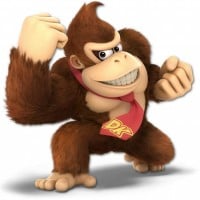 He deserves a place there's loads of cool bosses he's encountered
The Contenders
11
Bowser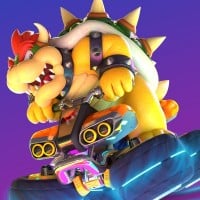 Bowser is the main antagonist of the Mario Bros. Franchise. From kidnapping Princess Peach to simply destroying a fun game between Mario and Friends in the Mario Party spinoff series, this king of the Koopas has set up a certain hatred towards himself amongst the large cast of Mario Characters. He first appeared in the 1985 popular videogame, Super Mario Bros., in which he was responsible for kidnapping Princess Toadstool (more commonly known as Princess Peach), which was released in Arcades and on the Nintendo Entertainment System (NES) Videogame System.
How is he #12? Not only is he the King of Awesome(self-proclaimed, at least), he's really fast and has good control!
He's pretty awesome
12
Wario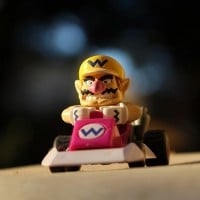 Wario is a character in Nintendo's Mario series who was originally designed as an antagonist to Mario. His motives are driven by greed and he will take the side of whoever will give him the most pay. Although he may seem like just a mean man with no heart, he does have a very tragic past.
How did Waluigi, R.O.B., and Peach get on the top ten but not Wario and Bowser.
He's awesome and yellow!
THEY are like the two coolest characters in the game Wario and bowser put them in the top ten
He's one of the best
13
Shy Guy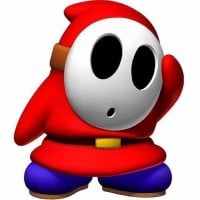 Shy Guys are an enemy from the Mario and Yoshi series that have been seen in many games, and they are masked because of their shyness.
He's way better than the other characters especially PEACH.PEACH is the worst out of all the characters.Shy Guy is the best! Snake 1749
BAdd New Item