Top 10 Rides at the Disneyland Resort
The Top Ten
1
Space Mountain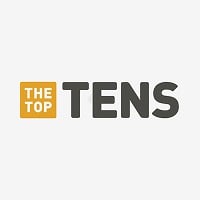 Space Mountain is the name of a space-themed indoor roller coaster attraction located at five of the Magic Kingdom-style Disney Parks.
I went on it 7 times and I am going tommorw for it! - denicelove
I love this ride so much! It's fast, it's in the dark. The only problem I have with it, is that the ride is to short. - nintendofan126
It only goes 35 mph, between the speed of Seven Dwarfs Mine Train and Big Thunder Mountain Railroad at Magic Kingdom. - Kyle21
California Screamin was better.
Yes! Amazing but hats could be lost! I lost ad never found mine... rip hat. It was a nice ride though, one of my favorites! - DaringXx
Well, you shouldn't use loose items on roller coasters, including hats, they say to stow them, and there's a space in the vehicle to put them in. - Gregory
V 16 Comments
2
Splash Mountain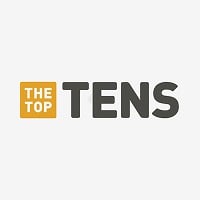 Not only does Splash Mountain have a huge amount of thrill, but it also tells a classic story along the ride. And of course, everyone that rides it feels much adrenaline right before the big drop!
Best ride ever in any park! Relaxing, fun, thrilling all in one. Long ride, I think its like 9 minutes long. When you hit the climax (the big drop) you may think the ride is over but it continues to go on. I could ride this thing all day long.
Splash Mountain, where do I begin? It's the best ride in the park. It tells a classic story, and the music and animatronics work so well. The smaller drops are great, and the big drop is just AMAZING! Overall, Splash Mountain couldn't get better. It is a masterpiece of storytelling, technology, and thrill.
The big drop is the best. When you go up, you feel all scared first, but then it will be amazing after. - Azurin13
V 10 Comments
3
Indiana Jones
I love this ride so much! I always have to make I go on it AT LEAST twice every time I go. This ride will not disappoint! It's always slightly different each time you go. I also always love figuring out what changed each time.
I LOVE IT! It's thrilling, the theming is creepy, the ride is always different, and the queue is great! It's so detailed and spectacular!
This is my favorite ride. Jungle cruise sucks. All they do is tell lies and bad jokes. Indiana Jones is so much better!
I love this ride, it was fun! I loved the queue line, too!
V 4 Comments
4
Big Thunder Mountain
I can't beleave this is number ten I love this ride the first time I went to disneyland I went on this ride first I love this ride
LOVE! I can't enough of this ride. The thrill, effects, and track are amazing, and I've heard the goat trick is really neat. It's also long!
This is obviously my favorite ride! My siblings love this ride too!
Good luck trying to avoid going on this ride more than once.
V 1 Comment
5
Pirates of the Carribean
If this ride does not have you singing "Yo Ho, Yo Ho, a Pirate's Life for Me", before, during, or after this ride, you really need to ride it again... and again... and again. - c0mf0rta61ynum6
The Pirates of the Caribbean (Pirates of The Caribbean) movies themselves have a similar look based off the ride of the same name because those movies have, you know, JOHNNY DEPP (Edward Scissorhands). - shelleyduvallfan10
This was pretty awesome but I'm looking forward to space mountain too
After they made it PC, it ruined the ride for me. - Maddox121
V 3 Comments
6
Grizzly River Run
Underrated ride of awesomeness. No other ride in D-land has this many ride variables. Makes you feel as though you are in the wilderness with towering peaks, the smell pine trees, and even geysers.
GREAT in the summer. Lots of fun!
If you want to get wet, this is it! It has a variety of small drops so it's better than the avg water ride.
7
Haunted Mansion
I liked the Haunted Mansion Ride. It was amazing.
I love Haunted Mansion Holiday the best!
I love the history, nostalgia, and beauty that comes with this ride! The Imagineering done for it is so admirable, you can't top it! - campbelln20
Best by far. - VanessaAmezcua
8
The Matterhorn
So many great things to say about this ride. First steel tubular roller coaster in the world! Glowing crystals, howling winds, splashing in an alpine lake, abominable snowmen! This attraction is a classic! I love the Matterhorn Bobsleds! It's a really fun attraction!
This ride was fun!
When I was a toddler I had the Disneyland Fun Sing Along VHS. The Matterhorn was 1 of the rides that was featured on it. I have always wanted to visit Disneyland to ride it because of that video. In 2015 I got to ride it. I got front seat just like in the VHS. It was fun!
Love it!
V 1 Comment
9
The Twilight Zone Tower of Terror
This was remade into Guardians of the Galaxy - Mission: Breakout! - railfan99
Being on this ride was the greatest 4-5 minutes of my life! SO much adrenaline, and cool line/queue area.
U do know its now guardians of the galaxy right?
I wanted to ride this but it was closed when I visited in 2015. Now it's closed forever :(
V 5 Comments
10
California Screamin'
I love this ride. some people call me a disney freak, because I go so much. but every time I go california screamin' is a must - aubreycm
It's the scariest ride we have in Disneyland now, and it's sure to get you screaming in fear and excitement.
This ride never gets old when we go! Not only is it thrilling, but you can't help but scream with excitement! - Lina1028
R.I.P. California Screamin, it had a good time, and Disney had to close it in 2018 for an Incredibles Ride.
2001-2018
And Why is Space Mountain #1? That ride's punier.
V 11 Comments
The Newcomers
?
The Incredicoaster
Disneyland is replacing it with California screamin. It will be an old thrill with a new twist.
Renamed from California screamin to the Incredicoaster. will be a old thrill on a new twist!
The Contenders
11
Soarin Over California
Now It's Soarin Around The World
It's so underrated! It feels like you're really flying, they do the effects SO well!
I love it, feels like you're flying!
12
Radiator Springs Racers
Ok, how is this NOT #1? SERIOUSLY! It needs to be moved up! This is my favorite ride in all of Disneyland Resort. You begin the ride going through the brilliant landscaping of the Cadillac Mountain Range in Cars Land, and it's AMAZING, with the mountains and rock work and waterfalls, it's all so real! Then you go in the dark ride part which is awesome, and then finish going REALLY fast back through the mountain range, even sideways and over hills! This is easily the best ride Disney has ever created!
You only go 40 mph during the race, which is no faster than driving your car on your way to and from work on the road. - Gregory
This ride is awesome.
Great ride, not so great line and wait times
My favorite ride in the resort, second favorite ride in the world. The scenery, rockwork, and landscaping are so immersive and real. The dark ride part has high tech animatronics, awesome effects, and it LOOKS SO REAL! The outdoor race is SO THRILLING AND FUN!
13
Star Tours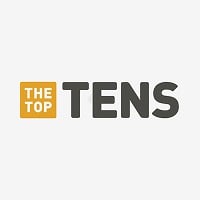 Is this a joke? - DatRabidSlushie
It was really great with Captain Rex and such, until they changed it into just a cruddy 3-D version with Darth Vader and such, which is a cash-cow move. - DinoLover4242
14 Toy Story Mania
15
Goofy's Sky School
WHAT, this should be number 1 this is my favorite ride my dad took me and my brother holden to this ride and we didn't leave to go to the next ride until we went on it twenty times. - holdentiem
This ride is awesome.
This is OK. It's just a kiddie coaster.
Not so much, I read it has extremely sharp turns that make the ride too jerky for many, and that the height requirement is 42", and not a whole lot of kids are that tall. - Gregory
I LOVE this ride!
16
Mr. Toad's Wild Ride
This is the only Disney ride that lets you drive around like a crazy person until you get arrested by the police to then get hit by a train which kills you taking you to the depths of hell. This rede cemented mr toad as my favorite Disney character.
That ride was totally awesome!
Like Aladdin, this classic dark ride is a real diamond in the rough at Unky Walt's Magic Kingdom. What other ride at Disneyland puts you in the middle of an obscure Disney film and lets you drive like a madman until you hit a train and land in Hell?! I'll have to admit, though, it's beginning to show it's age and it needs to be updated with animatronics and cutting-edge special effects. But nevertheless this is a fun filled ride that needs to stay! POOP POOP!
17
It's a Small World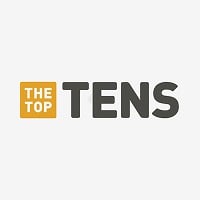 It's a Small World is a water-based dark ride located in the Fantasyland area at the various Walt Disney Parks and Resorts worldwide; these include: Disneyland Park in Anaheim, California, the Magic Kingdom at Walt Disney World Resort in Lake Buena Vista, Florida, Tokyo Disneyland, Disneyland Paris, ...read more.
I think it creepy and can be annoying but I can respect for what it did for the Theme Parks, plus without Small World we wouldn't got the Pirates of the Caribbean as a boat ride. (It was gonna be a Wax Museum at first.)
This is the most classic Disneyland ride of all time everyone needs to respect that behind Sleeping Beauty Castle, this is what I think of, and I am sure most people feel the same whether they admit it or not
This ride is a Walt Disney classic
This ride is boring
V 5 Comments
18
Roger Rabbit's Cartoon Spin
I hated it. It should be closed down and replaced with Joy's Inside Out Adventures: The Ultimate INSIDE Story Behind Riley Anderson's Mind (a Disney Infinity platform-based sandbox adventure in which I step on the platform to play as a character in-game). - shelleyduvallfan10
I remember not expecting much from this ride, but I was wrong! The spinning is so much fun (you use the steering wheel), it's a long ride, and the dark ride is great!
Love it! It's a perfect mix of a spinning ride and a dark ride!
Hey you! Yeah you! Have you ever wanted to ride a combination of Mr toad's wild ride and the mad tea party? No? Well whatever, just ride on it. You'll love it.
V 2 Comments
19
Test Track (Epcot)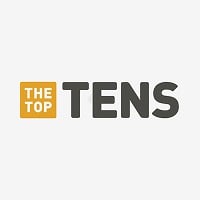 20
Dinosaur (Disney's Animal Kingdom)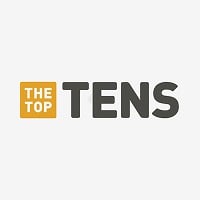 This is Disneyland not Disney world come on people
21
Autopia
It's not just a ride where you drive your own car, you go through a jungle and a car park and other pretend locations. I loved it!
A classic race car attraction thru a car park
22
Soarin' Around The World
An insult to Californians. Get this off the list please!
Stop hating the ride! It's a step away from the original dca and a step towards the new thing Disney wants it to be! It's better to go around the world then focus on California. It's a beautiful ride that is much better than over California.
23
Peter Pan's Flight
At Least Tic Toc The Crocodile Is Still In This Version
Stupid Disney World Took Tic Toc Out
24
Muppets Vision 3D
That already closed at California adventure
But it's still at Hollywood studios
25
Sleeping Beauty Castle
This isn't a ride.
26
Maliboomer
Classic launch thrill ride. Disneyland's first drop ride and not found at any other Disney Park in the world.
Great thrill ride!
27
Buzz Lightyear Astro Blasters
I Loved that Ride ever since 2006. It was so fun and badass I have keep shooting evil minions from zurg. I've been there like so many times.
28
Countdown To Extinction (Disney's Animal Kingdom)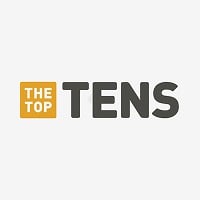 Um, this was the original Disney's Dinosaur ride, so therefore, located in Disney's Animal Kingdom in Orlando, Florida. Come on people. - DinoLover4242
29
America Sings
This ride gets too much hate. What happened on it was a freak accident, and strangely enough other Disney rides that people died on like Big Thunder or Space Mountain get no hate even though those accidents WERE DISNEY'S FAULT UNLIKE THE AMERICA SINGS ONE!
This is an old time classic. Fantastic show, cannot BELIEVE that it is not on the list when it is one of the if not the best attractions of all time! It's incredible!
Remember what happened when an employee died on this attraction? - Connor360
That was my all time favorite ride ever,and boy I wish it returned
Underrated and gets WAAAYY too much hate. People died on the Peoplemover and the Matterhorn Bobsleighs and yet nobody hates or fears those attractions. SO WHAT MAKES AMERICA SINGS SO DIFFERENT? Heck, someone even died ON ONE OF THE SPACE MOUNTAINS SO STOP THE AMERICA SINGS HATE!
The person who died on this was an employee and she was trying to make everyone happy with this.
Yet people go crazy over things, and the reason people die after rides is because they had pre-existing medical conditions. - Gregory
30
Mickey's Fun Wheel
They renamed it Pixar Pal-A-Round after changing the land to Pixar Pier. - Gregory
31
Guardians of the Galaxy Mission Breakout
Overrated! just an excuse to earn money, they're greedy. Definitely this is Disneyland's biggest mistake.
32 Dumbo the Flying Elephant
BAdd New Item
Related Lists

Top 10 Rides that are Better at Walt Disney World Than Disneyland
Top 10 Most Thrilling Rides & Attractions at Disneyland Paris
Top 10 Scary Rides & Attractions at Disneyland
Top 10 Scary Rides and Attractions at Disneyland Paris
List Stats
600 votes
33 listings
10 years, 59 days old

Top Remixes (11)

1. Space Mountain
2. California Screamin'
3. The Twilight Zone Tower of Terror
GoldenRocket
1. Splash Mountain
2. Haunted Mansion
3. Pirates of the Carribean
SplashMoun10
1. Big Thunder Mountain
2. Grizzly River Run
3. Splash Mountain
Phillip873
View All 11
Posts
My Awesome Disneyland Experience!
MegaSoulhero
Error Reporting
See a factual error in these listings? Report it
here
.