Top 10 Rides at the Disneyland Resort
The Top Ten
1
Space Mountain
I went on it 7 times and I am going tommorw for it! - denicelove
I love this ride so much! It's fast, it's in the dark. The only problem I have with it, is that the ride is to short. - nintendofan126
Space Mountain is AWESOME! When I went in February of '07, it was not very crowded so I got to ride it six times! - Cloverwhisker
Space Mountain is easily the best. It's fun, dark, fast, thrilling, exciting, and just WONDERFUL!
V 11 Comments
2
Splash Mountain
Not only does Splash Mountain have a huge amount of thrill, but it also tells a classic story along the ride. And of course, everyone that rides it feels much adrenaline right before the big drop!
Best ride ever in any park! Relaxing, fun, thrilling all in one. Long ride, I think its like 9 minutes long. When you hit the climax (the big drop) you may think the ride is over but it continues to go on. I could ride this thing all day long.
Splash Mountain, where do I begin? It's the best ride in the park. It tells a classic story, and the music and animatronics work so well. The smaller drops are great, and the big drop is just AMAZING! Overall, Splash Mountain couldn't get better. It is a masterpiece of storytelling, technology, and thrill.
The big drop was AWESOME!
V 9 Comments
3
Indiana Jones
I love this ride so much! I always have to make I go on it AT LEAST twice every time I go. This ride will not disappoint! It's always slightly different each time you go. I also always love figuring out what changed each time.
I LOVE IT! It's thrilling, the theming is creepy, the ride is always different, and the queue is great! It's so detailed and spectacular!
This is my favorite ride. Jungle cruise sucks. All they do is tell lies and bad jokes. Indiana Jones is so much better!
Too short of a ride to be epic!
V 2 Comments
4
Big Thunder Mountain
I can't beleave this is number ten I love this ride the first time I went to disneyland I went on this ride first I love this ride
LOVE! I can't enough of this ride. The thrill, effects, and track are amazing, and I've heard the goat trick is really neat. It's also long!
I LOVE this ride it's SO much fun! It's my second favorite rude in all of Disneyland Redort (second to Radiator Springs Racers).
5
Pirates of the Carribean
If this ride does not have you singing "Yo Ho, Yo Ho, a Pirate's Life for Me", before, during, or after this ride, you really need to ride it again... and again... and again. - c0mf0rta61ynum6
The Pirates of the Caribbean (Pirates of The Caribbean) movies themselves have a similar look based off the ride of the same name because those movies have, you know, JOHNNY DEPP (Edward Scissorhands). - shelleyduvallfan10
This was pretty awesome but I'm looking forward to space mountain too
YESS. Pirates of The Caribbean is timeless. The storytelling, animatronics, drops, music, and build-up...just amazing. There is also the Blue Bayou restaurant inside the ride. I love how you traverse from the New Orleans bayou with the crickets chirping, to deeper into the ride. It is long, long enough to tell the story and create a classic experience.
V 2 Comments
6
Grizzly River Run
Underrated ride of awesomeness. No other ride in D-land has this many ride variables. Makes you feel as though you are in the wilderness with towering peaks, the smell pine trees, and even geysers.
GREAT in the summer. Lots of fun!
If you want to get wet, this is it! It has a variety of small drops so it's better than the avg water ride.
7
Haunted Mansion
I liked the Haunted Mansion Ride. It was amazing.
I love Haunted Mansion Holiday the best!
8
The Matterhorn
So many great things to say about this ride. First steel tubular roller coaster in the world! Glowing crystals, howling winds, splashing in an alpine lake, abominable snowmen! This attraction is a classic! I love the Matterhorn Bobsleds! It's a really fun attraction!
Love it!
JUST ORIGINAL AND... THE BEST!
9
The Twilight Zone Tower of Terror
This was remade into Guardians of the Galaxy - Mission: Breakout! - railfan99
Being on this ride was the greatest 4-5 minutes of my life! SO much adrenaline, and cool line/queue area.
U do know its now guardians of the galaxy right?
At least the movie version is way more scarier than the ride. GO WATCH TOWER OF TERROR WITH STEVE GUTTENBERG AND KIRSTEN DUNST. - shelleyduvallfan10
V 3 Comments
10
California Screamin'
I love this ride. some people call me a disney freak, because I go so much. but every time I go california screamin' is a must - aubreycm
This ride never gets old when we go! Not only is it thrilling, but you can't help but scream with excitement! - Lina1028
I have never been on this ride but I will the next time I go to Disneyland. It is the best ride there.
This is my favorite ride in the world literally!
V 8 Comments
The Contenders
11
Soarin Over California
Now It's Soarin Around The World
It's so underrated! It feels like you're really flying, they do the effects SO well!
I love it, feels like you're flying!
12
Radiator Springs Racers
Ok, how is this NOT #1? SERIOUSLY! It needs to be moved up! This is my favorite ride in all of Disneyland Resort. You begin the ride going through the brilliant landscaping of the Cadillac Mountain Range in Cars Land, and it's AMAZING, with the mountains and rock work and waterfalls, it's all so real! Then you go in the dark ride part which is awesome, and then finish going REALLY fast back through the mountain range, even sideways and over hills! This is easily the best ride Disney has ever created!
This ride is awesome.
My favorite ride in the resort, second favorite ride in the world. The scenery, rockwork, and landscaping are so immersive and real. The dark ride part has high tech animatronics, awesome effects, and it LOOKS SO REAL! The outdoor race is SO THRILLING AND FUN!
13 Star Tours
14 Toy Story Mania
15
Goofy's Sky School
WHAT, this should be number 1 this is my favorite ride my dad took me and my brother holden to this ride and we didn't leave to go to the next ride until we went on it twenty times. - holdentiem
V 2 Comments
16
The Twilight Zone Tower of Terror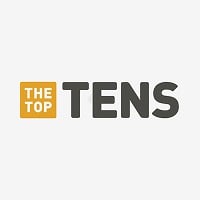 I love free fall rides it is scary and fun
18
It's a Small World
I think it creepy and can be annoying but I can respect for what it did for the Theme Parks, plus without Small World we wouldn't got the Pirates of the Caribbean as a boat ride. (It was gonna be a Wax Museum at first.)
This is the most classic Disneyland ride of all time everyone needs to respect that behind Sleeping Beauty Castle, this is what I think of, and I am sure most people feel the same whether they admit it or not
This ride is a Walt Disney classic
This Ride Gives Me Nightmares For Some Odd Reason
V 3 Comments
19
Peter Pan's Flight
At Least Tic Toc The Crocodile Is Still In This Version
Stupid Disney World Took Tic Toc Out
20
Roger Rabbit's Cartoon Spin
I hated it. It should be closed down and replaced with Joy's Inside Out Adventures: The Ultimate INSIDE Story Behind Riley Anderson's Mind (a Disney Infinity platform-based sandbox adventure in which I step on the platform to play as a character in-game). - shelleyduvallfan10
I remember not expecting much from this ride, but I was wrong! The spinning is so much fun (you use the steering wheel), it's a long ride, and the dark ride is great!
Love it! It's a perfect mix of a spinning ride and a dark ride!
Funny bunny ride
V 1 Comment
BAdd New Item
Recommended Lists
Related Lists

Top 10 Rides that are Better at Disneyland Than Walt Disney World
Top 10 Best Disneyland Rides of 2017

Top 10 Rides that are Better at Walt Disney World Than Disneyland
Top 10 Rides at Disneyland Tokyo, Disneysea Tokyo and Universal Studios Japan
List StatsUpdated 18 Aug 2017
500 votes
29 listings
8 years, 266 days old

Top Remixes (10)
1. Splash Mountain
2. Haunted Mansion
3. Pirates of the Carribean
SplashMoun10
1. Big Thunder Mountain
2. Grizzly River Run
3. Splash Mountain
Phillip873
1. The Matterhorn
2. Space Mountain
3. Pirates of the Carribean
usiddiq93
View All 10
Posts
Error Reporting
See a factual error in these listings? Report it
here
.