Top Ten Worst Cartoons Ever
All of these cartoons on the list really, really SUCK!!!!
The Top Ten
1
Fanboy and Chum Chum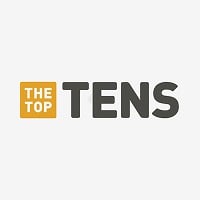 Fanboy & Chum Chum is an American 3D CGI animated television series created by Eric Robles for Nickelodeon. It is based on Fanboy, an animated short created by Robles for Nicktoons and Frederator Studios, which was broadcast August 14, 2009 to July 12, 2014 on Random! Cartoons. The series was first ...read more.
I HATE this show. Its so STUPID?! All the top cartoons on this list are good! Except for Pokemon and Dora. :U WHO THINKS TOM AND JERRY IS BAD?! THAT IS STUPID! They must be communist.
Not all of them but some of them really don't deserve to be on this list! Also Dora Isn't that bad...
WHY IN THE WORLD WOULD SOMEBODY VOTE P&F AND FAMILY GUY AS THE WORST THING ON T.V.? FANBOY AND CHUM-CHUM IS WORST THING EVAH!
I never thought I'd see the day when this level of stupid, disgusting nonsense would be popular. Somebody's gonna get stabbed...
I don't even know why I liked this as a kid... This show has no redeeming qualities unlike other bad kids shows like Teen Titans Go (has some nice episodes every once in a while and a good movie) or Caillou (Good to watch ironically for laughs) when your highest rated episode is about picking noses you know your show stinks. Also, the entire Adventure Time Scandal of 2008. - Maddox121
2
Breadwinners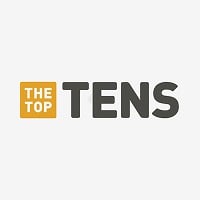 Breadwinners is a 2014 animated comedy television series produced by Nickelodeon. It is about the adventures of SwaySway and Buhdeuce, two ducks who drive in a rocket van delivering bread to their customers.
A show about ducks who crack lame jokes, uses words like "homie" or "this is whack," fly around in a giant van with a rocket strapped to the top, and deliver bread? Whose idea was that? And how the heck is SpongeBob considered worse than this? Watch the Season 1-4 shows and you will rethink the rating.
I didn't even know they were ducks. I thought they were aliens who deliver bread. - LaST_LiGHT
Breadwinners might be one of the worst shows I've ever seen because

They have stupid names
Every episode has to do with butts and farts
They act stupid
Bad animation
They should die
And so much more
I know it's a very crap show but for the butts and farts, you're thinking of Sanjay And Craig - just saying. In this show they act real stupid like not listening to T-Midi - sryanbruen
Why is this show not in the Top 10, much less the Top 10? The show is horribly animated and the jokes are all terrible. No offense to anybody who does like the show, but I think it is the worst cartoon of all time.
Butts. Butts. Everywhere. I lose 10 IQ points every minute of the show. - Maddox121
3
Ren and Stimpy Adult Party Cartoon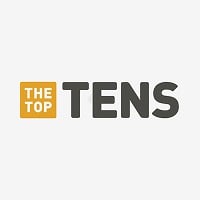 The Ren & Stimpy Show, often simply referred to as Ren & Stimpy, is an American animated television series created by John Kricfalusi for Nickelodeon.
This show was not funny al all unlike the classic nickelodeon show. They shouldn't even have this on Hulu or DVD.

Ren seeks help was very violent at the end, Onward and Upward was just very gross and stupid, Stimpy's Pregnant was extremely embarrassing, stupid and so wrong on so many levels, Fire Dogs 2 is very inappropriate, Altruists was also so dumb and wrong, and don't even get me started on Naked Beach Frenzy, Iam glad this show was discontinued.

I would either use the R&S:APC DVD as a freebee of put it in the Microwave.
Not the worst ever, it's just the comedy to me. And the idea completely demolishes the point of the original - Wudzer
Why is this show number 3, it should be number #1. It's the worst show I've ever seen. I watched a video named The Top 10 Worst Cartoons of All Time. And when I saw footage of this thing, I wanted to close it so badly. I mean I never felt disgusted in my life than this show. The animation is extremely ugly, hurtful for the eyes. And Ren was so mean, cruel and despicable. In the episode "Ren Seeks Help" which is known by many as the worst cartoon episode ever made. Ren seeks help from a weird horse doctor thingy, then we see a lot of grotesque imagery of Ren's birth, torturing innocent animals, and his parents kissing which is by far the most disgusting thing I've ever seen. This show is wrong in every way, and it is a pure insult to the original show. Do not tell anyone to watch this show, it's the most vile, despicable, mean-spirited, disgusting, tormenting and just an overall bad show. I'm so glad this atrocious show only had 7 episodes. I understand why Stimpy's original voice ...more
There wasn't a single episode that wasn't a complete atrocity. Fun fact: Stimpy's original voice actor refused to work on this show because he thought it was not funny and crude. Another fun fact: one episode features Stimpy getting beaten by women's butts. Another episode sees Stimpy... Pregnant. In another, the episode starts with Stimpy getting beaten by Ren! And don't get me started on Ren Seeks Help... The old Ren would be scared of this Ren.
I liked the original Ren and Stimpy, not this piece of crap! - Stephen2
4
The Problem Solverz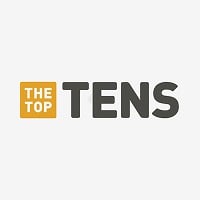 The Problem Solverz is an American animated television series that aired on Cartoon Network. Created by Ben Jones, it follows Alfe, Horace, and Roba, a group of detectives in their troubled town, Farboro.
Seriously, it's like the creators wanted to give you a seizure!
This cartoon makes me feel like I'm watching a dubstep music video, sped up.
One thing I learned from modern cartoons is... If the concept is random, the show will suck. Case in point? This. Now only is the animation straining and ugly to the human eye, it is also that the plot is out of place.
Other bad Shows that follow many of these flaws: Fanboy and Chum Chum, Chop Socky Chooks, Super Mount Fort Awesome.
I hope there is hope for Cartoon Network.
The only problem that they can't solve was how bad there show was
5
Dora the Explorer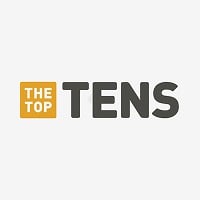 Dora the Explorer (2000 - 2019) is an American preschool educational animated TV series created by Chris Gifford, Valerie Walsh, and Eric Weiner in which Dora goes on adventures with her friend, a monkey named Boots.
Know one likes dora even the cocoa tree thinks she stupid. And boots hates her!
You know you're intelligent when you misspell while trolling.
DUMB ASS SHOW. deserves to die.
Wow, hating on a kid's show. A show for kids. KIDS.

Of course older people don't watch it. It's like saying a toy phone is stupid because it doesn't work... it's for KIDS - Loopnines
At least the english version she says something stupid but check out the dubbed 1 in hindi, tamil you will die horribly I have a cousin brother who only watches cartoon he watches this too and he watches everything that looks good not what it means and naruto, family are awesome but dora I will murder you 1 day
Phases of dora
Stage 1: Age 1-5: you love Dora.
Stage 2: Age 6-11: You hate Dora and think it's stupid/terrible.
Stage 3: Age 12-16: You start to realize all of the logical flaws in Dora.
Stage 4: Age 17-34: You don't CARE about dora.
Stage 5: Age 35-39: You watch Dora with your 1-5 year old and you like it because it's educational.
Stage 6: Age 40-death: You continue to not care about Dora.
Sad to see so many of us still are trapped in stage 2...
I'm sort of in between stages 2 and 3. Like I think it's dumb and terrible, but I notice that there are some logical flaws to it too. Like how do the animals talk and how do they know this one particular girl so well? Also when did she find all of this out? And are her parents okay with her traveling alone in the jungle all the time? Though when I was little I was already in stage 2. - Anonymousxcxc
6
Sanjay and Craig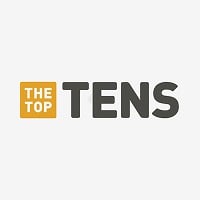 Sanjay and Craig is an American animated comedy television series that aired on Nickelodeon from May 25, 2013, to July 29, 2016, for three seasons and 60 episodes. The series is about a 12-year-old boy named Sanjay Patel who owns a talking pet snake named Craig.
This show is pretty much commits about every sin that cartoons have made: Gross humor, dumb plots, bad writing, flat and annoying characters, and cliches. This show made me lose respect for Nickelodeon and made me no longer excited for a new show if it ever came on.
This is one of the worst examples of animation I ever saw. Okay, I have no problem with gross-out humor, but this is all it relies on. Probably because the writers don't have any taste WHATSOEVER. Also, the characters are really unlikeable, too.

Sanjay- The main protagonist. Oh God, his voice is so annoying, that you want to throw your T.V. out the window five minutes into the episode. One of the most unlikeable cartoon characters EVER.

Craig- He's a main character, too. He is less annoying, but still irritating.

Noodman- Do I really have to explain?!

This show also rips off Regular Show for many reasons. DO NOT WATCH!
This show has 1 good episode (the finale)... 1. It has every bad cartoon cliche like butt jokes, shoved in representation for the sake of diversity and does nothing with it until the finale, a boy and his animal, etc. - Maddox121
They make butt, fart, and vomit jokes which can be funny at times but that is all their humor ever consists of. it's the same formula over and over and over again!
7
Teen Titans Go!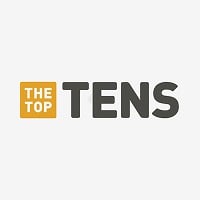 'Teen Titans Go!' is an American animated television series produced by Cartoon Network. The show follows a superhero group called the Teen Titans, and shows what happens when they go home and have silly adventures. This show is Cartoon Network's revival of the popular 2003-2006 American animated television ...read more.
Here is the worst marketed show on the list."Your new favorite show! " Bull. The characters are all unlikable, none of the episodes are good (one revolves Cyborg and Beast Boy saying "waffles" for the entire episode, and I'm not kidding), all the songs are just one word repeated over and over again (Pancake Club, Waffles, Boys song, Girls song), the animation is lazy, and it's just stupid.
You know what's funny? THERE'S MORE ACTION AND ADVENTURE IN MODERN SpongeBob THAN TEEN TITANS GO! It's just so BORING! I used to love not so long ago, but then it hit me. All you people spoke out, and I realized, it SUCKED! And----

Robin- Jerk, arrogant, and control freak overreacting over everything
Raven- Heckler. All there is to say about her. SQUIDWARD is happier than her!
Cyborg and Beast Boy- troublesome (bleeps) who fight over small things!
Starfire- The worst of all. DUMBEST person in the universe!

Oh... And it's "your new favorite show! " Piece of absolute manure.

Teen Titans should actually be #1 on this list! Worst cartoon ever!
The commercial says, "You're new favorite show! " Fool! Teen Titans Go! Does not serve any purpose to be on television! Damn waffles! Stupid soccer! Ass Titans! This is not suitable for any Teen Titan fan! I hate this show with a fiery passion! The show does not deserve the spelling of the name! Dumb ass morals that can scar kids for life! Horrendous flash animation! Welcome to the Superhero version of JOHNNY TEST!
Ohmigosh, My little sister has to be obsessed with this atrocity of the show, I seriously want to throw the T.V. out the window or add parental controls to block Cartoon Network and the show on Hulu. She's literally only ALMOST 6 and this is what she watches all day long, this show is filled with butt jokes, objectification of women and twerking in a kids show that even I think Animaniacs (sexy clad nurse, songs made just for innuendos and the two Minerva Mink shorts), Rocko's Modern Life (in general) and Ren And Stimpy (violence galore) are better shows for a 6 year old than this crap. I just want MAD, The Powerpuff Girls 1998 and Dexter's Laboratory back immediately so she can watch quality programming. - Maddox121
8
The Nutshack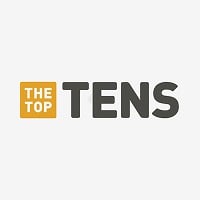 The Nutshack is an American adult animated TV series created by Ramon Lopez, and co-created by Jesse Hernandez.
Everything about this show is extremely annoying to the point where you wanna rip your hair out. The theme song just repeats the name of the show at least 50 times. The voices (with the exception of the main female character) make you wish you were deaf. And the jokes are terrible. Who finds bestiality and rape funny? How did this get greenlit in the first place?
This may not be the worst but it's definitely the not only the 3rd worst behind peppa and adult party but it's the most ANNOYING show I've ever seen.
Stupid, stereotypical show that is an insult to not just people from the Philipines, but to practically everyone else as well.
How did this show get on T.V. in the Philippines, let alone anywhere. - Gametoon
9
Uncle Grandpa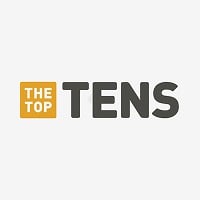 Uncle Grandpa is an American animated television series created by Peter Browngardt for Cartoon Network that premiered on the network on September 2, 2013. The series is based on Browngardt's animated short of the same name from The Cartoonstitute.
This show sucks! And heck even the humor sucks. In my opinion, Cartoon Network ran out of ideas.
Who ever made this show was on a hella large amount of acid or coke This is full of dry humor with an audience attracting 5 to 8 year olds and a lot of meth heads.
You shouldn't be surprised. It was made by the same person who made some of those really bad SpongeBob episodes, Casey Alexander. - LucarioMan
To be honest, I heard there's a Looney Tunes revival being announced with Dynamite Dance made by the creator behind Uncle Grandpa. I think Uncle Grandpa was redeemable at the beginning of S2. This better be good if Looney Tunes revival is a success.
Mean spirited at times, should've stayed in the comics, not even embryos find the show funny. This show runs on pulling convenience after convenience out of their ass worse than Fairly Oddparents, and should be the worst in general as the show is too nonsensical for cartoon standards and too mean-spirited/borderline retarded to teach any sort of lesson correctly. It is too surreal and chaotic to make any sense out of it, unless that was the intention. If that's the case, then there's more problems. It's like the show doesn't know the meaning of "limits", and more people should see past their chaos and for what it is, a sugar-rushing kindergarten group project rather than a real cartoon. Go back to airing old Tom and Jerry episodes, CN. Hell, get Warner Bros' permission to reair Animaniacs again in place of this metric assload of stupid.
10
Family Guy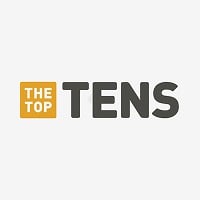 Family Guy is an American adult animated sitcom created by Seth MacFarlane for the Fox Broadcasting Company. The series centers on the Griffins, a family consisting of parents Peter (Idiotic Dad) and Lois (Nagging Wife), their children Meg (Socially Awkward Daughter) Chris (Idiotic Son), and Stewie ...read more.
My hatred for Family Guy knows no bonds. Family Guy is filled with stupid cutaway gags, gross humor, and preachiness from Seth MacFarlane. All of the characters on the show are unlikable (especially Brian! ) and stereotypes of sitcom characters. Pretty much everyone on this show is either a complete moron or a jerk (oftentimes both). Some moments on this show like the 3 minute Conway Twitty cutaway gag and the scene with the raccoon chewing on Stewie's brain are unbearable to watch. This show is nothing but a vehicle for Seth MacFarlane to make pop culture references, offend as many people as possible, and shove his liberal beliefs down your throat. We get it Seth! You think that everyone who has a religion or votes republican is stupid and evil! All these things wouldn't be a problem if the show was actually funny. It's not. If you like pure randomness with a paper-thin plot, bland characters, liberal lecturing, and jokes that run for way too long, this is the show for you.
Yeah... The entire point of the show is to be exactly how you just described it. Do you really think Seth MacFarlane is that stupid... To not know exactly what he's doing? First of all religion is free in this country. Brian's character is an atheist and that's his character. that's is all. Seth MacFarlane makes fun of people who do not understand the difference between insulting religion, or evil in your terms, and joking about religious crazies. I mean Seth MacFarlane makes episodes about God with God in them. Where is the evil? He is simply making a point that you cannot grasp. I mean that's why he is creating things worth millions of dollars net worth and you are shooting off bad analysis of his work, correct?
Don't get me wrong, I love Family Guy- but the jokes are all old hat, all shock and no substance. Family Guy stopped being funny back in 2007... If you disagree, you haven't seen any of the older episodes. - the_dude_abides
Yeah I disagree because Road to the Multiverse is very funny and great! So is Back to the Pilot! - sryanbruen
This show is horrendous! Seriously nothing about it is good! The characters are a bunch of a-holes and are completely unlikable, the jokes are poor, and nothing about it makes any sense! The worst part about is when they make, a poor innocent dog's head explode due him being in a microwave funny with blood splattered everywhere! That is just disgusting and cruel. On my book this is a 0 out of 10.
While early Family Guy in my opinion is one of the greatest shows on television, the modern episodes are just awful. Sometimes they show is so violent that when you laugh you lose your respect for yourself. These instances include Peter killing a cat, Stewie's brain being exposed from falling down the stairs, and other disgusting and horrible things. Other times the show can in my opinion, too campy. When Quagmire was about to go to jail, his mother, which Quagmire hates, busts him out at they all makeup and live happily ever after. Also a lot of the time the show can be flat out boring. Times when Peter makes 'dad' noises for 60 seconds, and when Brian barfs for a minute and a half. The characters have also become worse. Peter, Lois, and especially Brian have become unlikable, mean spirited, vile jerks. But worst thing that has happened to Family Guy is their spirit. Though early Family Guy did have some jokes about serious subjects, they managed to just not be crossing the line and ...more - GreninjaGuy
The Contenders
11
Mr. Pickles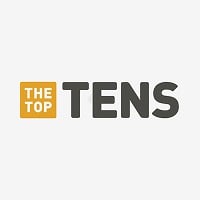 Mr. Pickles is an American animated television series created by Will Carsola and Dave Stewart for Adult Swim. The series revolves around the Goodman family, especially their 6-year-old son named Tommy and the family's border collie, the demonic Mr. Pickles. The series was picked up for 10 quarter-hour ...read more.
Jeez, and what is this mess? The characters look so wrinkly and weird and HORRIBLE, and honestly everything about this is horrible, I feel like this is one of those adult cartoons that try to hard to be edgy and inappropriate for the sake of being an adult cartoon, which is completely pointless and stupid, just because it's a adult cartoon doesn't mean you have to shoehorn in a bunch of inappropriate sex unfunny "jokes" every single second it doesn't work like that, and, actually sex jokes are least of the problems, because this cartoon is so grotesque and gory that it would make serial killers cry
I watched one episode and the only thing I could say was...
"...What the hell was that? "
The animation is bad, and the jokes almost doesn't even seem like jokes at all, and it just goes on the evil joke thing because adults are supposed to laugh at the same things? I'm not a adult yet, I'm a teenager (not telling you my exact age) and I don't think that's right. Mr. Pickles also just jumps around a lot, by that I mean that it jumps to different scenes whenever it feels like it. Avoid this show and you'll be missing out on nothing. - PinataonSugar
I haven't seen a whole episode of this show myself, but I've seen many reviews and scenes of it and I already hate it. - Gametoon
12
Caillou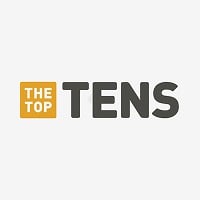 Caillou is a Canadian educational children's television series that was first shown on Télétoon and Teletoon, with its first episode airing on the former channel on September 15, 1997; the show later moved to Treehouse TV, with its final episode being shown on that channel on October 3, 2010. The ...read more.
Horrible show I rather gouge my eyes out than watch this abdomination they call an "Educational-Show" =Yeah that's right. I put those words in quotations because it's barely educational, and it would be an insult to the world to cal it a show!
This is the worst show ever I mean this should be higher on the list, all this show is about is a retarded bald kid who has a high pitched voice and complains a lot.
Hey its for babies, and little kids. Its at a lower level of intelligence. If it was at Our intelligence little kids wouldn't understand it. - ViennaSummers
He's such a whiny bitch
I know it's a kid's show but I HATE this brat so much. He throws fits, gets everything he wants, etc. Even as a KID I hated him. Worst kid show, in my opinion.
13
Allen Gregory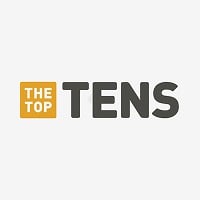 Allen Gregory is an American animated television series that aired Sundays at 8:30 pm on Fox from October 30 to December 18, 2011. The series was created by Jonah Hill, Andrew Mogel and Jarrad Paul.
Horrible show that hopefully doesn't get renewed.. Bob'Burgers the great by the way. And Napoleon dynamite is worth watching at least another season
Thank god this boring show is gone. That didn't last long because of low ratings and bad reviews. Next time Jonah Hill, don't ever, EVER make this show again!
How is Dora the Explorer number one, and this show is number 32? Dora the Explorer sucks, but it's a show meant for 3 year olds that teaches Spanish better than my la profesora. But this show is a mess fest by Jonah Hill, who is an idiot. I don't care if he was in Moneyball, I won't forget this 7 episode trash.
So bad that FOX pulled every episode off Amazon or Google Play. - KalloFox34
14
Johnny Test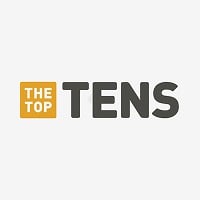 Johnny Test is an American-Canadian animated television series produced by Warner Bros. Animation, for the first season, and Cookie Jar, for the remainder of the series.
Reasons why I hate Johnny test
-Ridiculous Plots
-Johnny is the only character not attempting Murder on other characters
-Johnny's parents are complete asses
-Copycats off of other shows
-Most what moments in one show
-Johnny is like SpongeBob but full scale retard
-Porkbelly for a town name Seriously
-Most of its episodes don't even make sense
-Johnny's mother and Father need a divorce
-Johnny's a jackass to citizens
-Don't blame it on Johnny blame on it sisters that part never happens
-Random an awful Sound effect during a events, Suspense, and just put in
-One of the reasons why children and teenagers are semi-retarded
What will make the show better.
-Johnny dies during a feud and the series ends.
-Johnny runs away from the test family and doesn't comeback.
-show gets banned in north armerica.
-Test family gets executed for their actions.
-Just ends and never show reruns.
I never want to see this on earth ever again oh my ...more
Even though I agree, I think your grammar and spelling needs correction.
Bad graphics
very unoriginal
annoying
it's like SpongeBob without the funny
"Bad graphics"
Boy, this isn't a video game.
And when you say "without the funny", I think you meant without the humor. Not insulting your spelling. - Qryzx
This show is number 2 in my list of worst things I've seen in life, it's even worse than OOTS book 4 for god sake.
-The show lacks realism
-This show has the most worst sounding system ever
-The height johnny's at compared to the normal height for his age is ridiculous
-And the students laugh at him about it
-This show is the worst a copycatting the Scooby doo reference is too obvious that a eight year can figure it out in a second
-Most shows (Mostly season 3 and sometimes 2) doesn't make sense and stupid for an example the mustache episode why don't they make it rated R
-Johnny lacks human logic and his sisters lacks common since
-season 1 is better than seasons 2 and 3 combined
-Dave makes meatloaf all the time and celebrates it most of the time and ends being horrible cook something your good at next time
-I searched top ten annoying cartoon characters and Johnny is not on the list
-Johnny should be number one
-how come everyone's a family but ...more - Not-Elan
Post-movie spongebob but with a kid, the first season wasn't that bad, but once Canada got ahold of the show, it gone downhill. - Maddox121
15
Almost Naked Animals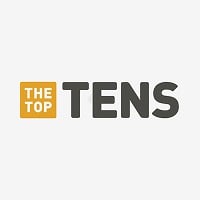 Almost Naked Animals is a Canadian animated television series that is produced for YTV. The series premiered on January 7, 2011 on YTV.
This show sucks no doubt about it, I mean the animals are ugly and the females have really pointy boobs it is honestly something I'm not planning on watching ever
You know for a show to be called"Almost Naked Animals" you won't expect people to watch it:(I mean the title makes you literally think that the show is about animals almost naked! I find that title disturbing and disgusting, I didn't even want to look at the title, that's how bad it was to me. And you expect kids to watch it (well I am a teen, but still I wouldn't )!?!
Kids parents wouldn't let their kid watch a kind of show called that. You people should know better-_-

Sorry, for being mean just had to tell you that.
The creators of this show must have been on something when they made this show the concept is stupid and it tries to be funny way too hard. - mjcw64
From the person that brought you fish hooks and Pickle and Peanut, comes this stupid show! I can't believe I used to like this when I was 9! But now my opinion changed and I started to hate it. - Katildalover93
16
Mega Babies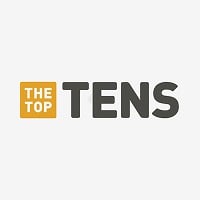 Mega Babies is a Canadian animated series created by the Tremblay brothers, Christian and Yvon, who previously had made the H-B's show SWAT Kats: The Radical Squadron.
I have never seen Caillou the most hated cartoon according to Google but this should be one of the most hated cartoons but its not because it had two seasons and would never come back in a million years.
This is a cartoon that would make you want to vomit seeing an episode.
Its Rugrats if they were on drugs.
Seriously, how the HECK did people miss this one? I've never had a cartoon literally make me sick. Horrible animation, and good god everything is a spawn of satan in this show.
Gumball As Buck Darwin As Derek Anais As Meg Buttercup As Nurse Lazlo
I don't know much about this one, but I've seen an episode and it was so gross. No wonder why almost everyone hates this show. Thank the Lord they ended it after 2 years. I hope those ugly brats get defeated one day.
17
My Little Pony: Friendship is Magic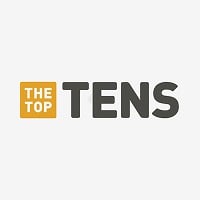 My Little Pony: Friendship Is Magic is a children's animated fantasy television series developed by Lauren Faust, produced by Hasbro Studios and DHX Media Vancouver. Despite the target demographic of young girls, Friendship Is Magic has also gained a large following of older viewers, mainly young and ...read more.
Let's get this thing straight here: I have absolutely NO problem with people liking My Little Pony, hence why they viewed/enjoyed the show as is. My brother likes it and my brother's friend likes it, and do I fuss about it? NO! It's just a show that is supposed to be for children as we think of them; primarily young girls! I know the fact that it's not only for girls and I already get it! Yes, the animation is good. Yes, it's well-written. Yes, the characters are colorful, inside and out and cute, and yes, the musical numbers are memorable, but that doesn't mean that the whole world should like the show! I've seen a few episodes on YouTube, primarily to see where those memes come from, and I felt plain uncomfortable for a reason. It's just that it didn't appeal to me, hence the fact that I already know what friendship is before the show today existed. I don't need to see more of it, and I never will, personally. It's that I've seen enough of what happens everywhere to know where it ...more
I don't hate this show. I watched it. Its okay but its just not my thing. I'm just sick of all the attention its getting! Bronies are everywhere and its annoying! Its not the best show in history so I can't believe why people are getting so obsessed. Definitely the most overrated show in history though. And I can't believe there's a "Bronycon" That just proves this is getting too much attention. And bronies always say "Love and Tolerate", but I haven't seen much of that lately. Bronies can be complete jerks to anyone who isn't a fan of the show. So in a summary, I don't have anything against bronies or the show, I'm just tired of the constant fandom. (Also I HATE Rainbow Dash! Her fans are annyoing and I don't see why they think she's so awesome. She acts like a jerk and her attitude is horrible! )
You only are seeing the really obsessed side. Most aren't like that, you're only seeing the worst of it. - wolfythefree
This show was'nt actually bad but yeah, it's more of a mediocre show about horses going on adventures and solve their own problems by the Magic of Friendship. I don't have any problem to watch it since my first time (as a 15-year-old).

But let me give this straight.

Horses wanted to solve their problems with their own friendship.
Seriously, Friendship? Is this Friendship some sort of Jesus Christ-type of magic. Can it solve problems like Sherlock Holmes? I don't know but it's hilariously bad of how those attractive horses were having a bad time of solving their problems within 22 minutes per episode but I have to say that they don't know why this "Friendship" was established in the first place. Their songs in this show made me hypnotize so much that I was jealous of their singing voice. What kind of talent these voice actresses have? Weird, right? But when screaming? Nope. The voices were completely (and traditionally) annoying when problems have been started, just ...more
I hate this show and I hate myself for previously liking it and here's why:the characters are annoying and bland, the plots are simple and not creative, the songs are annoying, most of the reviews suck, you cannot avoid in the internet, Twilight reminds me of Bella Swan and nobody wants to be reminded of Bella Swan, it is highly overrated, am I the only who thinks the animation is crap I don't know it is to bright and flashy for me, I hate pony porn which makes sense and has traumatized me and makes me want to vomit, their are better shows out there (ex:regular show, gravity falls, samurai jack. Etc. ), I hate the memes, it is about as funny as the love child of Bio dome and Son of the mask, the ponies are uglier than Xenomorphs, cutie marks are the stupidest thing I ever heard, the setting is your typical fantasy land, I dislike bronies (not all of them), the villains are generic as hell and they get their ass handed to them by bull like magic of friendship and love, the background ...more
18
Phineas and Ferb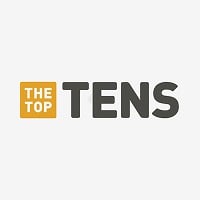 Phineas and Ferb is an American animated comedy-musical television series. Originally broadcast as a one-episode preview on August 17, 2007 and again previewed on September 28, 2007, the series officially premiered on February 1, 2008 and ended on June 12, 2015 on Disney Channel, and follows Phineas ...read more.
Phineas & Ferb is awesome. It really goes to show you that lots of hard work pays off. It isn't very realistic, but it is really entertaining for kids.
I will admit I liked this show a lot at the beginning. But lately they've run out of ideas. I mean It was creative at the beginning. Building a roller coaster, searching for Atlantis, making a haunted house, and lots of other stuff. But now they've gone on spaceships five times, and lots of other crap like making a house of cheese. Also there aren't even 104 days of summer. Also there's been like 200 episodes so that's over 104 days. The only good part of the show is perry and doofenshmirtz. But even they are running out of ideas. They should just stop the series. And the catch phrases get tiring after so many episodes.
After the Christmas Special shouldn't Phineas and Ferb show have ended also they should have gone to school by now I mean summer is not like 5 years long but we all wish it was.
I want to share my opinion, but I want this to be LESS than 2 days long, so I'LL make it short.

Story: Every cliche children's show plot ever. It's about these two, stupid kids who do the same thing everyday. And the pet sucks too. But not as much as the stupid kids, what were their names? OH YEAH!
Phineas and PERV. And the bratty sister tattles on them and the mom thinks she's crazy, and the whole world blows up. I hate this plot cause it NEVER, repeat NEVER changes. It's always the same thing. ALL THE TIME!

Animation: BURN IT! It is so atrociously ugly that it makes Angela Anaconda jealous! It's that ugly! It has ugly characters and puke-like colors, And every thing is so...BLAND.

Characters: Bland, generic, stereotypical and cliche. NOTHING is interesting about them. No character development or emotional states, or ANYTHING. And there so bland, I have run out of things too say bout' them they so shallow...

Writing: I don't know what 2nd grader wrote ...more
Sir, you are obviously a sadistic loser with no life. This is a show for little kids, and also much, much more than you can ever better than anything you can do in your life, so take your hypocrisy somewhere else, then maybe we don't have to be subject to your torture. - anon1234567890
19
Secret Mountain Fort Awesome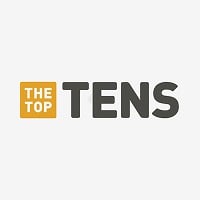 Secret Mountain Fort Awesome is an American animated television series created by Peter Browngardt that debuted in 2011 on Cartoon Network. The show revolves around a fraternity of five monsters who unleash wild stunts upon the public from their eponymous mountain fort. The show is loosely based on ...read more.
Hey kids, do you like looking at unattractive images? Do you like animation that looks like it was taken out of a very ugly search and find book? Do you like characters who are made out of butts, snot, and wear nothing but underwear? Are bright and contrasting colours your thing? Well we have the show for you! The charts showed that gross out humour is absolutely hip and with it! And no plot at all can compete with the likes of Adventure time and Gravity falls. Our humour is all gross out and we try our best to make the most unattractive things look even uglier! We know this is nothing but a pile of garbage but you don't care about that, no effort means money! Lots and lots of money! So buy our stuff!
This show looks like a messed up pile of crud! Seriously who made this stuff?
They just put in some Monsters, a Butt and a Mountain with arms and legs!
This was the worst cartoon ever! It makes me barf! No, I mean literally the first time I watched it I threw up this makes flapp jerk-off or whatever look like a smart show and he is a retard
How in the world is Uncle Grandpa worse than this? I mean that show is getting a lot of hate because of the characters but hey have you ever heard of this show? It's made by the same people who made Uncle Grandpa. There's nothing wrong in having an opinion on UG but yeah look at the positives in that show. Please get SMFA above UG. - Hellohi
20
Go, Diego, Go!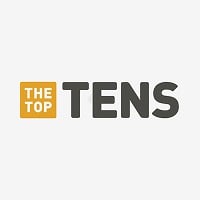 Go, Diego, Go! is an American animated educational interactive children's television program that originally aired on the Nickelodeon children's cable network in the United States and produced by Nickelodeon Animation Studio .
Diego is pretty much like Dora. It's the same thing every episode. I've noticed the Bobo Bros. Are ripoffs of Swiper, only they are less stealing-oriented.
Not a ripoff if they're both in the same world. Dora and Diego are cousins, it's one world. - PeeledBanana
I hate this! So unoriginal!
Diego is cousin of Dora, geez, people, of course the show would be like the copy of Dora the Explorer. - GreyLeeTheFan
It was a sad and very epic struggle. A boy who had an ass for a sister was on a mission... Just like always.. And it was very, very, very, very, very, very, very, very, very, very, very, very, very, very, very, very BOOORRRIINNNGGG. Boring. He had a backpack named Joe. He got thrown away, and now he is a sad hobo. He also had a very friendly jaguar named Baby Jaguar... ? Then he got thrown away, and now he is also a hobo. Diego had no more buddies, and now he remains to be a serial killer stuck in a whale's throat... Where he is also a hobo. The End!
21
12 oz. Mouse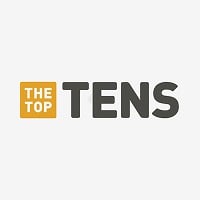 Even I could make something better:
12 oz. Condom.
About a condom named Jim Hat, who weighs 12 oz. - Muffet13
12 oz. Mouse's animation looks like the first few animals I ever drew that wasn't just a scribble of lines in different colors. Adult Swim hosts amazing content like Rick and Morty and the Toonami reboot. This will be one, or the worst of Adult Swim for years to come. - Tacocheese
The animation looks..umm... interesting - Unnamed Google User Remade
Terrible graphics. Laziest show ever. - redhawk766
22
The Brothers Grunt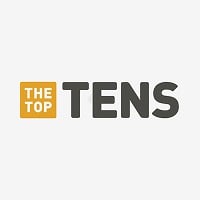 The Brothers Grunt is a Canadian animated comedy television series by Ed, Edd n Eddy creator Danny Antonucci that originally aired from August 15, 1994 to April 9, 1995 on MTV.
And I thought Problem Solverz had bad animation but this is something else. - guccigangkid69
Ewww, what are these people in the picture?! Looks as terrifying as Smart Talking With Raisin (Prototype of Courage The Cowardly Dog)! - GehennaTheSecond
Thank god I never watched this show! Ugh! I hate this show with a burning passion along with Pig Goat Banana Cricket!
Was this show even on long enough for people to hate it this much?
23
Peppa Pig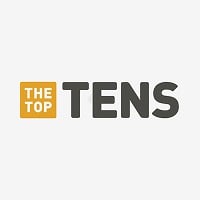 Peppa Pig is a British preschool animated television series directed and produced by Astley Baker Davies in association with Entertainment One, which originally aired on 31 May 2004. It went on a hiatus for just over two years before re-premiering on 14 February 2015.
-Bad behavior
-Very poor graphics
-Most annoying theme songs of all
-The nose of the pig is not at the right position.
-Especially for George, his "honk-honk" looks like he is snnezing. His cry seems to be exaggerated.
-There are many episodes that contains muddy puddles.
-At the episode named "Washing", Aside from mud splash, there is also Peppa's nude scene. It also teach us the wrong ways of washing the clothes.
This is a good show to watch ironically, but just wasting time using it as a virtual babysitter for your (single digit age) year old. - Maddox121
Not only is it boring and poorly acted,but it also promotes bossiness,tantrums, and even FAT SHAMING. I wish I was making that last one up
It's another meh cartoon to me. I don't watch it myself but my friends little siblings do and I didn't find it to be that bad - Spongehouse
24
King Star King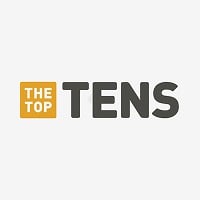 King Star King is an American animated web series created by JJ Villard and Eric Kaplan for Adult Swim. The series aired on the network's online video streaming service Adult Swim Video on June 15, 2014.
DO NOT watch King Star King unless you want to have nightmares for the rest of your life
I am being totally sincere when I say "Sofia The First" is more mature than this show. - kio999
How is this not higher on the list? The animation is ugly as heck, I can barely til what's going on most of the time, and it makes no sense what so ever. Avoid at all costs, trust me, you'll regret for the rest of your life. - PinataonSugar
This should be number 1, this is the worst cartoon I've ever seen.
25
Boku No Pico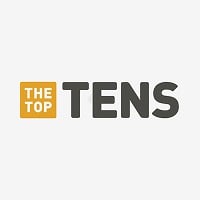 Boku no Pico is an anime series of three OVA episodes created by Katsuhiko Takayama. It was released to DVD on September 17, 2006.
This is ANIMATED GAY CHILD PORN. Why isn't this higher?!?!
Thhis is practically child porn. Sorry, Family Guy, but you can settle for 3rd worst cartoon.
Heard about this from one of my friends. Absolutely disgusting. Why does this exist?
We get it, it's about pedophilia. But there is one flaw... Since when was this called a "cartoon"?
26
The Adventures of Paddy the Pelican
How to make a show that would anger the audience to the point that they want to rip their hair out:

Step 1: Laugh at your audience in the intro.

Step 2: Make sure that the character movements are similar to those like the "For 10 hours" videos on Youtube.

Step 3:The voice acting should be just done by one person

Step 4: Try being cheap by adding absolutely no detail or depth in your animation.

Step 5: There should be a of budget of 10 cents only

Step 6: And finally, your atrocious recipe is a success. You made the worst cartoon ever. - Hellohi
This is the embodiment of all laziness. I'm serious, at least with 12 oz mouse, you'd know what was going on some of the time. I don't see any effort in this crappy 1950's excuse for a cartoon. The voice acting is lazy and it's done by one person. It looked like it had a 2 cent budget. The animation had no effort put into it. The lip-syncing is truly awful and the lighting is messed up. The episodes make no sense at all. The movements of the characters are the same copy-paste movements you'll see in the entire cartoon. Plus, I don't want to hear that bull crap about this being a 1950's cartoon. FANTASIA was made before this. By all means, DO NOT WATCH THIS. I actually wonder why this isn't in the top 10 worst cartoons ever. I can easily consider this the most unnaturally lazy cartoon ever created.
We had Looney Tunes in around 1930-something and that is still one of the best cartoons we have up to this day. We had Fantasia in 1940 and that was absolutely beautiful and creative. We had this in 1950 and it remains as one of the most boring, soundless creations... ever! - redhawk766
Considered as one of the worst animated programs in history
27
Pickle and Peanut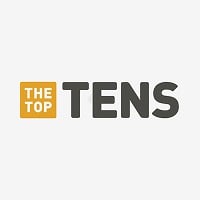 Pickle and Peanut is an American animated television series that premiered on Disney XD on September 7, 2015. The series was created by Noah Z. Jones, creator of Fish Hooks and Almost Naked Animals.
I remember when I first saw this, I thought it was so inappropriate I thought it was an Adult Swim draft sent to the wrong mailbox. The bad animation is just stock images with faces. This was greenlit from the people who made Lion King, Aladdin, Beauty and the Beast, The Little Mermaid, Snow White, Steamboat Willie and heck, even FANTASIA for crying out loud. Yeah... - Maddox121
This is the worst Disney shows I ever seen and the perfect foreshadowing for one of the worst animated series ever. The them song is lazy. There are no music and literally saying random things. The art style is AWFUL. The main characters are just photoshopped images. The trend in modern cartoons need to BURN! The characters are not lovable and you want to punch them. The main characters are barely drawn and it is literally STOCK images. One episode, pickle gets a pimple on his butt. The show has non stop butt jokes Uh is this Disney? It is, in a alternate dimension! Disney should be embarrassed for green lighting this trash. They are known for Lion King for crying out loud. What happened to the Toon Disney shows they are awesome. Avoid it at all cost. If you find a dvd of it, destroy it and don't show your kids this atrocity. STAY AWAY!
This show shows very bad, it's uncomfortable, and it's if Disney was on crack making this show, because it sucks and I hate it badly. Hey, Disney! Here's a tip... MAKE A BETTER SHOW, BECAUSE THIS IS ONE OF THE WORST CARTOON/Disney SHOW I'VE EVER LOOK AT! - Chaofreaks1
This needs to be higher! It's like the creators were trying to create the worst cartoon ever by throwing together the worst bits from other shows.
28
Angela Anaconda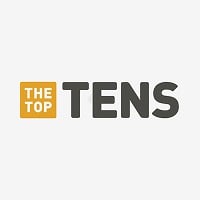 Angela Anaconda is a Canadian–American children's television series created by Joanna Ferrone and Sue Rose, the latter of whom who also voices the title character.
Some shows here are good. And then there's this show
Why lord why
I hope all the characters died in the last episode. Also could the animators not be bothered with this or something? God it was so ugly to look at.
Every one is a gray, it's creepy
The animation can give kids nightmares and also it's incredibly lazy creepy. - htoutlaws2012
29
Ren & Stimpy "Adult Party Cartoon"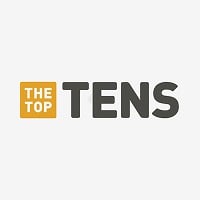 Uuugh this is one of those rare cartoons that is so catastrophicly abysmal and awful that mearly by uttering the tittle a quindecilion decent animators cry out in terror.
So terrible it has another clone - Katildalover93
30
The Cleveland Show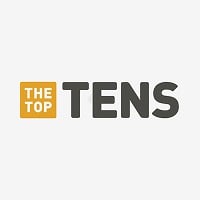 The Cleveland Show is an American adult animated sitcom created by Seth MacFarlane, Richard Appel, and Mike Henry for the Fox Broadcasting Company as a spin-off of Family Guy.
tries way to hard to be funny and it just becomes pathetic
The fact that Seth made this series proves to all of us that he has completely lost his way with comedy. This show fails at a number of things: comedy, plot, characters, personality, originality, morals, making me not want to gauge my own eyes out with a spoon. This show is the diamond encrusted turd produced by a once great cartoonist with FOX trying to make it look halfway decent by making it look like a gem of a good show. Let me tell you folks, a turd is a turd no matter how many good things you put on it, and that is that.
Why on earth would you what to give the most boring character on family guy his own show, I mean seriously, cleveland himself is stupid and at times annoying and most of the other characters are just bland, ripoffs from other characters, annoying as hell, and devoid of humor. Overall it was just a lame idea in the first place. This show proves that seth is running out of ideas.
I actually think this is better than Family Guy, though still not good - Spongehouse
31
Brickleberry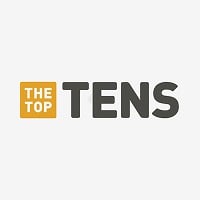 Brickleberry is an American adult animated television sitcom that aired on Comedy Central from 2012 to 2015. The series was created by Waco O'Guin and Roger Black and executive produced by O'Guin, Black, and comedian Daniel Tosh.
Why Is South Park Higher Than This?
Do Yourself A Favor And Watch South Park Instead! Not This Piece Of Crap!
Because South Park is stupid its just swearing and had some of the lamest 90s songs, remember the piece of poo with a Santa hat. I don't care how many thumbs down this gets because South Park is immature and overrated.
Still better than modern SpongeBob.
32
Clarence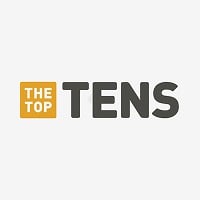 Clarence is an American animated television series created by Skyler Page for Cartoon Network. The series revolves around a young boy named Clarence and his two best friends Jeff and Sumo. Page, a former storyboard artist for Adventure Time and revisionist for Secret Mountain Fort Awesome, developed ...read more.
Clarence teaches you the following:
. Not to wash your hands
. To steal girl shoes
. To steal fries from your friends to get you to play with them
. To trust somebody that you just met
. To steal papers from somebody else's desk
. To steal prizes from games
. To break a game that you should pay for, but instead you disappear
. To eat pizza crusts from another person's birthday party/to steal a birthday hat from a birthday party
. To break a game with a basketball
. To steal a ball that was made only for another game.
. To rudely go inside a game room uninvited and where you did not pay
. To interrupt a class with a horn
. To interrupt the National Anthem
. To annoy others with a horn
. To ruin somebody else's house
. To ruin somebody else's attic
. To go somewhere you're not supposed to
. To put pencils in your mouth while disturbing classmates
. To lift your shirt up with the name SUMO written on it while disturbing your ...more
All this Clarence show teaches us is how to break rules, so every kid that watches this show can become a Clarence and break rules for example the fun dungeon episode
1. Clarence teaches kids not to wash their hands
2. Clarence teaches kids to steal other peoples shoes
3. Clarence teaches kids to break their promises
And in the episode where Clarence brings a horn to school
1. He teaches kids to interrupt the national anthem
2. He teaches kids to interrupt a raffle when the speaker is giving the winning numbers.
Uncle Grandpa is stupid but is better than this.
CANCEL CLARENCE!
Like am seeing a lot of comments saying how this could be bad for children, but they are missing the point. Clarence isn't a show meant to teach kids lessons or morals. What the show is going for is to create a nostalgic feel to those who enjoyed being a child, it does that extremely well, and it does that without making pop culture references! Give it a shot
It's looks tolerable compared to other bad cartoons in this list. - Shevanda04
So your telling me Clarence is less worse than my little pony. - wren6
33
Steven Universe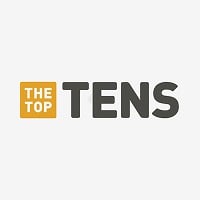 Steven Universe is an American animated television series created by Rebecca Sugar for Cartoon Network. The show's based around a young boy by the name of Steven Universe, who is a hybrid of a gem and a human. He lives with his gem friends, Garnet, Amethyst and Pearl.
It's not a terrible show, but it's not great, either. Just subpar, mediocre. That isn't to say I hate the show in its entirety. I think it's unique, full of potential, has memorable songs, etc. I do think it has too much filler content, for one. The story focuses primarily around Steven himself, and doesn't show much of the other characters growth, inner turmoil, or anything to make them relatable or interesting. Want to develop Peridots character? Nah, let's show Steven bumming around Beach City, annoying other citizens. Want to delve into Lapis's inner conflicts or discuss her feelings toward Jasper or the Crystal Gems? Nah. Let's have another episode based around Steven doing nothing in particular. Aside from Garnet, the other characters, and even Steven himself, feel flat and bland. Garnets' defining characteristics stem from Ruby and Sapphire, the two most interesting characters in SU. They're likeable, well designed, and relatable. Even so, not much any time was spent on her ...more
God this show is overrated. Unfunny, unoriginal, with unlikable, uninteresting characters. Maybe I'm just voting because everyone hypes it up so much. It's not terrible: the songs are nice, some characters are well rounded and the world building is pretty solid, plus the story is pretty neat. But it's weird. There's too much filler and every time I hear an anime reference I swear to god I want to die. Sometimes it's more anime than its own show, sometimes copying whole scenes from anime. I wonder if this show caused some people to get into anime. If I did, it is worthy of my vote. Because anime sucks and is ruining us, I swear. I do like how it covers homosexuality and other such heavy themes with care, but, well, I just hate so many of the characters that I don't care. I swear, some of these characters are terrible! Renaldo, Lars, hell even Ruby and Sapphire, and not to mention Lapis, who has no personality and lost her spark after her intro episode. I'd say it's a solid show but ...more
This is an awesome show. It's really funny and entertaining and great. I don't care if people say its bad it awesome to me.
Steven universe it's a good show and a interesting show about the diamond and many stuff and I even love the movie it's great!
34
Pig Goat Banana Cricket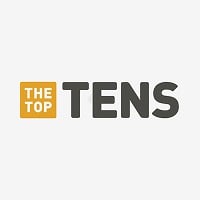 Pig Goat Banana Cricket is an American animated television series created by Dave Cooper and Johnny Ryan for Nickelodeon.
I watched it before. Okay, horrible animation--and why the heck is there's a banana?
Come On Nick! I Expect Something Better Than This! Stop Being Lazy!
Thank you, people! I hate Pig Goat Banana Cricket! Th reason I hate it is because it's lazy, ugly and gross. Get it off Nick! - redhawk766
This show is the worst! I feel bad for all the kids today watching this garbage!
35
6teen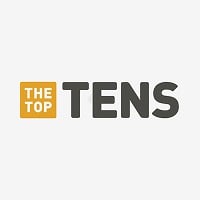 I think most of the shows here are good, but this? Awful! If you like it, I respect your opinion but this is one of my least favorite cartoons.
I like Total Drama though.
If you compare to other Cartoon Network Shows, 6teen is nothing more than boring. You really don't care for the characters, the humor is very shallow, and we just threw this show over our heads to forget.
It just makes me shocked that the creators of the Total Drama series made this crap. Believe me, Total Drama is the my fave show and when I knew that the creators made that show I was thinking why? I have watched about 3 episodes and I decided no more. My gosh.
This show is quike a remarkable display of how much the next generation will suck.. Completely based on relationship drama while 12 years olds are watching it? Old Cartoon Network, I miss you so.
36
MAD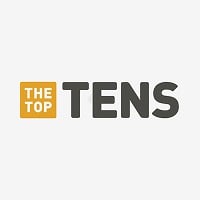 OKAY, I like MAD. But the thing I HATE about it is that they always do celebrity jokes that no kid understands! Like from "Sassy" and the "Kung fu panda" thing were the guy says "What happened to my career?! " A kid would probably just sit there or laugh nervously confused. I think they should put MAD on adult swim.
Not gonna lie, the show was at times funny but other than that some of the jokes come off cringy and unnecessary. - UberHams
Potty humor can make people laugh, but if used as the main jokes, it falls flat.
Just saying the show got pretty stupid but still was pretty good. And let's not forget it's based of a hilarious magazine. Well good bout 70% of the time. But just goes to show you, Cartoon Network is one of the dumbest, channels of all time! Let's not forget they made a modern Tom and jerry and Loony tunes, which stank! Ruined some good cartoons and exposed kids to low comedy that is so stupid it's what kids call funny! Mad was pretty weird but thank god it wasn't directly made by Cartoon Network!
37
Drawn Together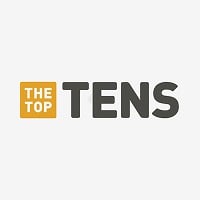 Drawn Together is an American adult animated sitcom which ran on Comedy Central from October 27, 2004 to November 14, 2007. The series was created by Dave Jeser and Matt Silverstein, and uses a sitcom format with a TV reality show setting.
I saw the movie after the cancellation... I was ' heartbroken when everyone killed and stepped on those poor little puppies and kittens for a stupid challenge, but I became ' thrilled when they all died in the end! But that's not enough! I would wish to save all of those poor innocent creatures before they get stepped on and throttle every single character and rip their limbs off and rip their guts out, tearing them all to bloody pieces! DRAWN TOGETHER IS THE WORST LAMEST SHOW EVER! I'M HAPPY THAT EVERYBODY DIED IN THE END! GOOD RIDDANCE!
This show's just sick. At least South Park knows how to get crude humor right. This show's too extreme.
This is horrible. This is too extreme a ugly pig takes pee worse they teared a puppies limbs off. - wyanut122
I love how Adult Swim dissed this show in a bumper.

Fan: "Why is it that all American cartoons have to be funny? "

Adult Swim: "That's not true, what about Drawn Together? "
38
The Mighty B!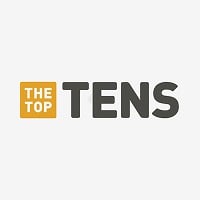 The Mighty B is an American animated television series co-created by Amy Poehler, Cynthia True and Erik Wiese for Nickelodeon. The series centers on Bessie Higgenbottom, an ambitious Honeybee girl scout who believes she will become The Mighty B (a superhero) if she collects every Honeybee badge.
The animation goes way too far over the top in wackiness, and the lead character is an unlikable annoying twit.
I hate this show too, I think half of my brain cells fell out by watching 1 minute of this show. - Gamecubesarecool193
This show tries way to hard to be funny Bessie is by far the most irritating and unfunny character in cartoon history I haven't hated a cartoon character this much since Sponge Bob Square Pants. - egnomac
I think of this show all the time and I don't even remember anything about it - purpleyoshi98
This looks like a wannabe Ren and Stimpy Making Fiends mashup.
39
Grojband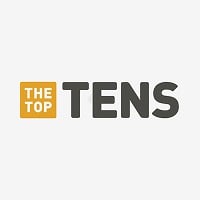 Grojband is a Canadian animated series developed by Fresh TV and distributed by FremantleMedia, Ltd and created by Todd Kauffman and Mark Thornton. ...read more.
Very repetitive. The band runs into a problem, brother harasses sister, sister gets pissed and writes in her diary, she passes out, brother steals diary and uses it for lyrics. Every. Single. Time.
Get this show high up in the list for being very repetitive, at least for Corey's reason never working at any point of the episode.
This is repetitive trash.
Offensive to people who are actually in a rock band. - Smash64
40
Bubsy
Bubsy - " What could possibly go wrong? "

Me - " Well apparently my life went very wrong if I'm watching this crappy show." - Spongehouse
Bubsy repeats "what can possibly go wrong? " ten times through out the whole pilot and every single thing goes wrong. even the title of the pilot is called "what can possibly go wrong? " and everything in the pilot failed. the characters, the voice acting, the animation that never stops or takes time to breathe, it's all horrendous!
This is possibly the WORST cartoon I've ever seen. The only episode made (I think) is the pilot. The plot is horrid, the voice acting is unbearable, the characters are all idiots. Plus, it becomes extremely predictable.
Bubsy's voice is just as bad as listening to nails on a blackboard (they actually use the nails on blackboard sound effect twice in the pilot). He sounds like he has a slobbery lisp!
41
Naruto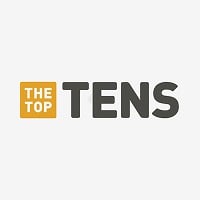 Naruto is an anime and manga franchise Naruto, created by Masashi Kishimoto. The manga was later adapted into a television anime, which was produced by Studio Pierrot and Aniplex. It premiered across Japan on the terrestrial TV Tokyo and other TX Network stations on October 3, 2002. The first series ...read more.
If the three main characters did not exist or at least we're revised, this show would actually be quite enjoyable. Naruto is just annoying, boring to watch, and just overall plain unlikable. Sasuke is the stereotypical 'no one understands me' emo kid, and to top that off, is super overpowered. And then there is Sakura, she is basically useless until the second series. To make her worse, any episode in the original where she wasn't being useless, it just felt as if the writers were using her to just tie together the story without having to put to much effort into the writing. The last time that I watched some of the series was when Sakura and that red haired puppet dude were fighting. But don't worry, that fighting only lasted about 5 long, repetitive, and dragged out episodes or more. The plot that surrounds these characters is just boring, Naruto is just always wondering where Sasuke could be, and Sakura is just standing around being, well, useless. It might just be me that feels ...more
Oh my god. I used to like Naruto but now its just like wow! How did I ever like this? It takes about half the show for a single attack to be made and in that time they go over practically the characters whole life. And everyone's always gasping cause this guy can do this or that guy can do that and then there like shuddering and ITS SO STUPID!
Dude its still good. you must have seen a wrong episode. Read the manga anyways. But still dude its awesome
It's not a western cartoon but it is a decent anime. Watch after the first 4 episodes, it gets better. Or read the manga, it's pretty good. - Jaker747
No way you guys can really hate this shows. You guys can never give a full reason for why you hate it. The setting of Naruto shouldn't bother you IT'S A VILLAGE IT ISN'T SUPPOSED TO BE MODERN YOU MORONS! Sorry for the insult but come on you guys, actually think!
42
Happy Tree Friends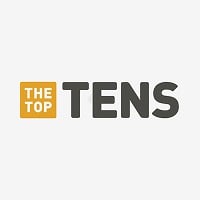 Happy Tree Friends is an adult animated flash series created and developed by Aubrey Ankrum, Rhode Montijo, Kenn Navarro and Warren Graff for Mondo Media.
I cannot handle this show... it's so disturbing! I can't understand how people can watch this and be entertained. It's just a bunch of cute little animals getting slaughtered. What's ironic though, is that I watch shows with gore all the time, but somehow, I can barely handle one episode of "Happy Tree Friends"... I think you'd have to have a pretty dark sense of humor to take joy in a show like this.
It's funny for people how like torturing and has a violent mind... Like me :3 - AngelDiamond23
This show is about one green (bear..? ) having a mental disorder and one minute being normal and the second being a murdering psychopath. Wait, do the creators have bunch of the same characters? Because it seems like the characters revive till every next episode only to yet again suffer through a horrible torture and death. - GreyLeeTheFan
There's nothing artistic about this cartoon. It tries way too hard to be edgy and it feels like some sick torture porn. - CrypticMemory
Seriously?! Just why the bloody humor? Every time a character just dies on screen. Their heads explode and their faces get peeled off. This cartoon should be in the top 10. 310. On the good side it has some good jokes. But still bad.
43
The Powerpuff Girls (2016)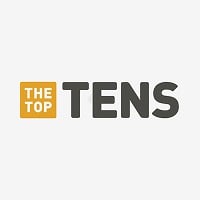 The Powerpuff Girls is an American animated television series created by animator Craig McCracken for Cartoon Network. The main characters of this show are Blossom, Bubbles, and Buttercup. The show is about the Professor Utonium creating three little superhero girls that save the day from villains. ...read more.
Stop making reboots of old shows, Cartoon Network! However, it's at least okay compared to other trashy reboots like Teen Titans Go! and Be Cool, Scooby Doo!. Seriously, just show reruns of old shows instead of making crappy reboots of them! - ModernSpongeBobSucks
It's trying too hard to look "updated". The original Powerpuff Girls didn't try to do that.

This new one will probably be as well remembered in the future as Popeye and Son. Never heard of Popeye and Son? Exactly!
Why is this way behind the original? This is just so wrong, boring, and trying to keep up with what everyone else is doing. It's disappointing. I was hoping to like it. But I can't. At least Teen Titans go is tolerable enough for me to watch with my little brother
Why is the original higher? Original shouldn't be here but this should. - GreyLeeTheFan
44
The 7D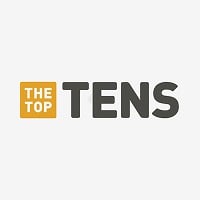 The 7D is an American children's animated television series produced by Disney Television Animation, which premiered on Disney XD on July 7, 2014. It first air on Disney Junior block on December 2, 2014. then it aired on Disney Channel in late summer 2014. is a re-imagining of the title characters from ...read more.
It's more mediocre than bad, but it's still definitely better than Noah Z. Jones's other shows. - KalloFox34
This show is disgusting! The 7 dwarfs does NOT look like that!
Although I don't watch Disney Princess films like Snow White and the Seven Dwarves, the 7D is just a disrespect to the dwarves from the film.
Not really bad, it shows you that Disney Channel still has a little bit of good ideas left, it shows the 7 Dwarfs, they are classic characters.
45
The Slim Shady Show
The problem with adult cartoons is that they have to be loud, crude, and annoying to be funny. And they are all cringe. - J_Of_Fire
This is a horrible forgotten cartoon made by Eminem (yes, you heard me right) - Frodomar49
Phantomstrider considers it the #4 Worst Cartoon of All Time beating King Star King - Tyler730
Just Eminem being obnoxious - CrypticMemory
46
South Park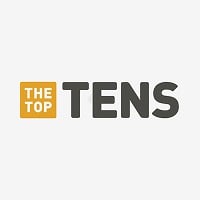 South Park is an American adult animated sitcom created by Trey Parker and Matt Stone for the Comedy Central television network. The show is about four boys, who are Stan Marsh, Kyle Broflovski, Eric Cartman, and Kenny McCormick, and their adventures in South Park, Colorado.
Are you guys kidding every episode is hilarious
I love South Park. I'm fourteen and my parents allow me to watch it not because of the racism, sexism, and other close-minded ideologies, but because of the things that Trey Parker, Matt Stone, and the other South Park writers are trying to prove to us about our quickly deteriorating world full of rednecks and American idiots (our beloved Cartman, for example).
I'm 14, too and I watch it, my parents don't approve of it because they think its trashy and rots my brain, they don't get it. Behind all the trash there are genuine morals in almost every episode.
What I'm 12 and my mom lets me watch this show. However, I'm not one of those NOOBISH 12 year olds. I'm mature enough to watch it. I know not to say bad words and repeat inappropriate stuff. And my mom used to watch it before she married my dad. Anyways this show is hilarious, my favorite character is Kenny.
Kenny? Mine too. Probably because he dies in every episode and doesn't say a single discernible thing.
It's just eh in my opinion. Don't hate it but I certainly don't like it - Spongehouse
47
The Powerpuff Girls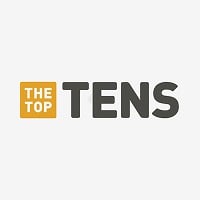 The Powerpuff Girls is an American animated television series created by animator Craig McCracken for Cartoon Network. The main characters of this show are Blossom, Bubbles, and Buttercup. The show is about the Professor Utonium creating three little superhero girls that save the day from villains. ...read more.
The power puff girls is in my opinion the best cartoon ever and I'm a guy going' on 42... Gotta love the episode where bubblez is angry, because she never gets to fight the really tough monsters, so she goes in the room where the girls can practice fighting monsters from 1-10, from ez to really tough monsters.. She does really good and proves it by kickin a really tough monsters butt the next day and her sisters are like-- bubbles your hardcore, how did you get so tough... I think she said I've always been tough, but you guys never let me fight the tough monsters... She practiced this one night while blossom and buttercup and there dad are all sleeping... She actually put it on level 11. So WOW go bubbles go! Bubblez is too cute...
Why the hell is this on here!?
It probably got in the list for having many innuendos, but I agree with you
Wait wait wait, why put an original cartoon as the worst one? Why not put a rebooted cartoon which is just as bad as the rebooted Teen Titans? - GreyLeeTheFan
The original was good, but Christina Millet made a reboot without Craig McCracken's permission. - KalloFox34
48
Dora and Friends: Into the City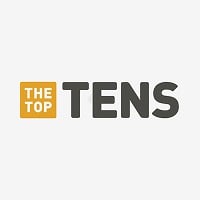 Dora and Friends: Into the City! is an American CGI interactive educational animated television series.
The secret is that this is a sequel to Dora the Explorer, and there was a timeskip between first Dora, and Dora and friends. Dora had enough of boots so she got a shotgun and said, "die, boots," and shot boots in the face. They used his blood to paint murals on the city walls, and Diego ate Boots. Diego's tiger also hypnotized the city people to make them stupid, and whine about losing a flute. - J_Of_Fire
Dumber sequel to stupid series
They killed Boots before this show started. - Jaker747
This year its live action movie with teenage Dora.
49
Adventure Time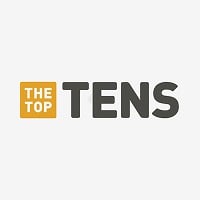 Adventure Time is an American animated television series created by Pendleton Ward for Cartoon Network. The series follows the adventures of a boy named Finn (voiced by Jeremy Shada) and his best friend and adoptive brother Jake (voiced by John DiMaggio)—a dog with the magical power to change shape ...read more.
This is actually a good cartoon. Creative characters, good animation, and some silly jokes are just part of it. That's the show; Just silly. Far from the worst cartoon ever; Just look at Disney and Nickelodeon nowadays. And aren't all cartoons silly? The characters have personality, and the voice acting is also good sometimes. It's not made for people who can't get a grip on reality; No cartoons are! They are all made like this. If you want a cartoon on drugs, watch South Park or Adult Swim or something. I prefer clean humor anyways.
I like this show, except for Princess Bubblegum. To compare her, let's think of that quote said by Harvey Dent in The Dark Knight, "You either die a hero or live long enough to see yourself become the villain." Considering she's 827 years old ( as stated in a video game), she been a villain for a long time. She has cameras everywhere, spying on everyone, even people who aren't in the Candy Kingdom. In The Cooler, she has the Ice King freeze the Fire Kingdom, killing all of its citizens, just so she could get their weapons. Only from Flame Princess's harsh scoldings did she see her error. In Nemesis, Peace Master stated he was going to rid the kingdom of all its evil. Bubblegum freaked out because of this, leaving Peppermint Butler to take care of her evils himself (by mutating his children right in front of his face just to get him to leave the Candy Kingdom). Only Flame Princess and Peace Master seem to realize that she's evil.
This cartoon is actually amazing. I've seen people saying, "Oh, it's just weird funny crap" or "Oh, no characters come back" or even "This cartoon has horrible animation." I'm positive those people have seen only season 1. The reality is: you must see the ENTIRE SERIES to get into it. If not, at least try seasons 2-4. It has a basic story usually spread across seasons that you have to see the whole season to understand. As for the "no characters coming back," there are MANY characters that came back. That ghost lady in "The Creeps? " Yeah, she comes back in a vital role. The Lich? Yeah, he's important too. And a small little character, such as Gunther (Ice King's penguin), even have a vital role. As for "the animation sucks," sorry that it doesn't meet your art standards. This cartoon is amazing, and there are many people who love it. If you can't just enjoy it, leave it be.
Damn I agree with you. I've been watching the most recent episodes and they are amazing - TheAlbinoWolf
This show is garbage, whoever like this should be ashamed of their selves, MLP is better
50
Ben 10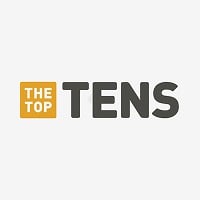 Ben 10 is a media franchise created by Man of Action Studios and produced by Cartoon Network Studios. The franchise revolves around a boy named Ben Tennyson who acquires a watch-like alien device, the Omnitrix, which allows him to transform into ten different alien creatures.
What the Heck?
This show Don't Make No Sense!
Take Ben 10 to Area 51 already!
The old one is fine, but the new one is the worst thing I've ever seen! Ben acts like he's five and the villains are complete idiots. Original is way better.
Yeah this sucks 'cause of 3 reasons: 1)Gwen is so mean 2)the omnitrix is extremely difficult to use like a crappy NES game and 3)grandpa max just sucks! He always force Ben and Gwen to eat disgusting food! So overall this is the mother of worst cartoons next to generator rex!
The people raging about how terrible the show is, they are probably retarded.
PSearch List