Top 10 Most Unpopular Opinions
yungstirjoey666
The Contenders: Page 6
101 Scar was a terrible villain
102
Shenzi, Banzai and Ed were a bad choice of henchmen
Very true. A hyena biologist even tried to sue Disney because of this.
103 Simba was a bad guy and a brat
104
The Lion Guard is the worst and most overrated TV series of the 2010s
I wish this excuse of a show was never made.
105 Kion and his Lion Guard are a bunch of dictators for not letting other predators have a chance to eat, just because The Lion Guard views most other predators as villains for the sake of needing villains for the show
106 The Lion Guard should be cancelled
107 Balto is not a ripoff of The Lion King
108 Knuckles wasn't stupid in Sonic Boom... Maybe slow-witted, but never dumb.
109
Knuckles from Sonic Boom is smarter than Ed from The Lion King
This is very true, after all.
110 Shadow the Hedgehog is not a bloodthirsty killer
111 Rareware is better off with Microsoft than Nintendo
112 Sonic the Hedgehog looks better with green eyes, blue arms and a bandana
113 Katt Monroe looked better with grey fur in Star Fox Command than in pink in 64
115
Metal Sucks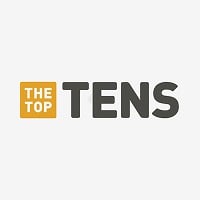 116
Disneyland's Splash Mountain is the best version
The original Disneyland version of Splash Mountain has its charms and it is still a great ride, but it does feel a little lackluster compared to the version at Walt Disney World. I can certainly understand why someone would like it more, but it's generally considered inferior to the WDW version. - SplashMoun10
117
"How Do You Do?" is a catchier song than Zip-a-Dee-Doo-Dah
While "Zip-a-Dee-Doo-Dah" is clearly the most popular and recognizable song from Splash Mountain and Song of the South, I actually prefer "How Do You Do? " - SplashMoun10
118
Need For Speed Most Wanted 2012 is better than Need For Speed Most Wanted 2005
Said only IGN as they gave Most Wanted 2012 a higher score (9.0 for 2012 vs 8.5 for 2005). - SelfDestruct
119 This underrated thing is awesome
120
Liv and Maddie is the greatest show on the face of the Earth.
I think I know who added this one. - DCfnaf
Disney! - Neonco31
Disney1994, STOP! - VideoGamefan5
PSearch List
Recommended Lists