Best Villains Who Aren't Evil
Antagonists who aren't really bad people. SPOILERS AHEAD.
The Top Ten
1
Jigsaw - Saw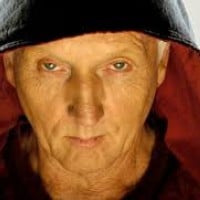 Jigsaw is a character from the Saw series. He first appears in Saw as a man whose wife passed away. After that, he did lots of tests on people.
Delusional, but a good person at heart.
2
Javert - Les Misérables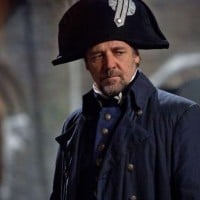 So you're saying that a Slave Driver isn't evil because he lived in a time period where slavery was punishment? Sure, let's just ignore the fact that he tortures people for stealing bread of all things. People who were brainwashed as children are still evil, whether you like it or not. Members of ISIS were taught that it's okay to kill people as children and do we excuse their bad behavior because they were taught to kill others? No. - DCfnaf
A product of his time period.
3
Norman Bates - Psycho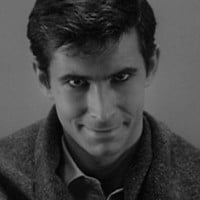 Norman Bates is a character created by writer Robert Bloch as the main character in his novel Psycho, and portrayed by Anthony Perkins as the primary antagonist of the 1960 film of the same name directed by Alfred Hitchcock and its sequels.
Mentally ill.
4
Jack Torrance - The Shining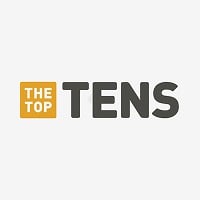 John Daniel Edward "Jack" Torrance is the main antagonist of Stephen King's horror novel The Shining.
Again, more of a tragic villain.
5
Judge Claude Frollo - The Hunchback of Notre-Dame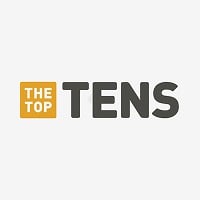 Most of Frollo's actions are easy to empathize with in retrospect. His hatred of gypsies is pretty justified in the context of the movie. His views on torture are simply a product of the time period. And his treatment of Quasimodo is easily explained when you take into account that he mistook him for a demon at first and was completely right about how the outer world would view/treat him. As for his murderous streak, it's really a side effect of him going insane more than anything.
6
Baron Zemo - Captain America: Civil War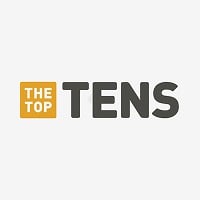 Baron Zemo is the name of two fictional supervillains appearing in American comic books published by Marvel Comics.
He was an ordinary guy from Sokovia who thought the Avengers were responsible for the death of the population and his family during their last battle.
7
Kyubey - Puella Magi Madoka Magica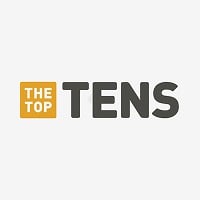 Kyubey is a fictional character from the 2011 anime series Puella Magi Madoka Magica and its related media.
Kyubey and Homura (another character in PMMM) are similar in that they're not exactly evil in the sense of destroying everything for one's selfishness, but instead, they're evil in the sense of being the antithesis to good. Kyubey fights against "entropy", the reversal/conversion of the universe's usable energy into unusable/wasted energy because of a lot of complicated thermodynamics stuff that apparently has the potential of ruining the universe as we know it. You may be thinking: "It sounds like he's saving the universe, so how could he possible be considered a villain? ". Well, the reason why he's considered a despicable character for many is because of the method he uses to obtain usable energy. For further explanation, just watch the anime.

Note: He's not a good guy, but at least he fights for something that can be considered "good".
Not evil. Just an ignorant cat that doesn't know any better.
Oh, and his goal is to prevent the destruction of the universe.
So he's more like an Anti-Hero/Anti-Villain.
8
Noah Percy - The Village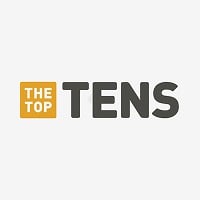 Not actually evil. Mentally ill.
9
Duchess - Foster's Home for Imaginary Friends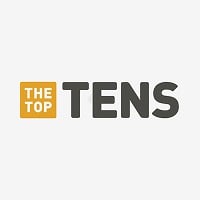 The closest she came to hurting anyone was in the pilot. Otherwise, she's pretty harmless most of the series.
10
Custard The Cat - Strawberry Shortcake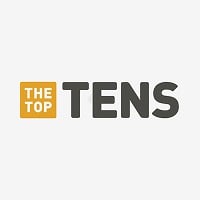 Again, how could anyone consider her a villain?
The Contenders
11
Starlight Glimmer - My Little Pony Friendship Is Magic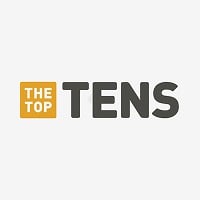 Starlight Glimmer is a recurring character, initially an antagonist, in My Little Pony: Friendship is Magic. She first appears in the season 5 premiere, The Cutie Map. From The Cutie Re-Mark - Part 2 to Celestial Advice, she is Twilight Sparkle's student in the ways of friendship.
I'm not a big fan of this character but I figured she was a good pick for the list because she was technically not very evil. Just delusional and sociopathic.
12
Jane Kangaro - Horton Hears a Who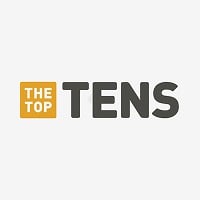 Had no idea that there were actually people on that flower.
13
The Winter Soldier - Captain America: the Winter Soldier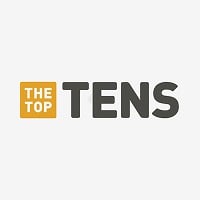 James Buchanan "Bucky" Barnes is a fictional superhero appearing in American comic books published by Marvel Comics.
14
Slappy the Dummy - Goosebumps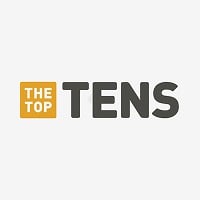 In Goosebumps, he just wanted revenge on Stine for imprisoning him in his manuscript. In Goosebumps 2, he just wants a family. It's after he's rejected by a human family that all hell breaks loose, as he brings all his monster friends and all of Halloween to life.
15
Haku - Naruto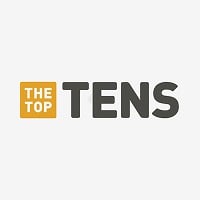 Though he works with Zabuza, he's actually pure of heart. He even admits that it's difficult for him to function properly as a ninja.
16
Light Yagami - Death Note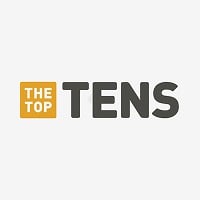 Light Yagami is a fictional character and the protagonist of the manga series Death Note, created by Tsugumi Ohba and Takeshi Obata.
17 Dr Octavius - Spiderman 2
18
Imhotep - The Mummy & The Mummy Returns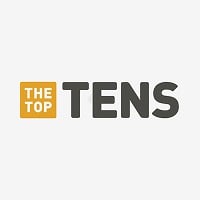 19
Sid Phillips - Toy Story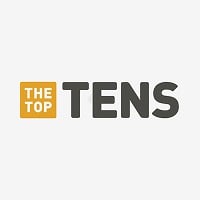 Though he can be considered an antagonist, he's not a true villain due to the fact that he did not know that toys are sentient and could feel pain. And it's likely that he did what he did for three reasons:
1.) He was lonely with no friends that we know of
2.) He had an active imagination
3.) He didn't have much of a home life
While Sid was a brat, he was simply a product of his environment. He was clearly neclected and probably just wanted attention. But after finding out that the toys are alive, he does change a lot.
20
Owen - The Walking Dead
He seems violent, cold-blooded and willing to kill anyone, even children without any remorse. However, despite his dark and sadistic nature, he does seem capable of caring about others so he's not a complete monster. This is displayed when he tells and helps Denise escape from walkers, thus redeeming himself. This does, however, result in his death.
21
Mr. Smee - Peter Pan
For a pirate and part of Captain Hook's crew, he's actually pretty good-natured and rational.
22
Vernita Green - Kill Bill
Although she did take part in the massacre and betraying The Bride, she does regret it later on. She retires from being an assassin and tries to live a normal life. And although The Bride refuses, she does try to make peace between them. I also think their relationship was based on some mutual respect.
23
The Grinch - How the Grinch Stole Christmas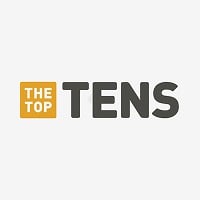 The Grinch is a fictional character created by Dr. Seuss. He first appeared as the main character of the 1957 Christmas story How the Grinch Stole Christmas! In 1982, he appeared in a crossover with the Cat in the Hat, with the 25 minute episode 'The Grinch Grinches the Cat in the Hat' and in 2018 will ...read more.
In the live action version, the mayor is the reason The Grinch hates Christmas. The mayor liked the same girl as the Grinch and he humiliated him right in front of the whole class, and he does it again years later. But the Grinch turns good after he meets Cindy Lou.
24
Frau Farbissina - Austin Powers
Though she works for Dr. Evil, she doesn't really seem evil. And she's really funny, mostly when she yells.
25
Mini-Me - Austin Powers
Mini-Me is not evil at all. He's a good clone. And he's really funny.
26
Dr. Evil - Austin Powers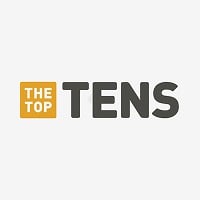 Dr. Evil is a fictional character, played by Mike Myers in the Austin Powers film series. He is the antagonist of the movies, and Austin Powers' nemesis.
He turns out to be Austin's brother by the end of Goldmember. He switches sides after that.
27
Android 18 - Dragon Ball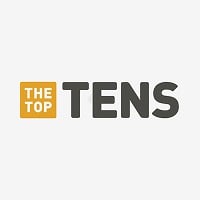 She turns good and eventually marries Krillin.
28
Owen - The Wolves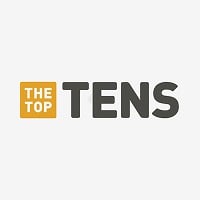 The Wolves is the group he's with. The Walking Dead is the show. And he's on here already. But he's a good character. He may have seemed bad at first but since he was capable of caring about others and does redeem himself before his death, he wasn't all bad.
29
Kronk - Emperor's New Groove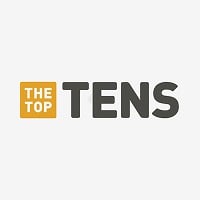 He's actually pretty nice for a villain. He's really funny too.
30
Uta - Tokyo Ghoul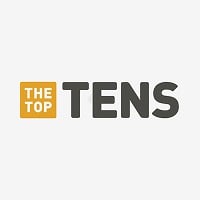 A member of the Clowns, he is often hedonistic and revels in chaos and destruction. However, despite his hedonistic nature, he is usually polite and does show genuine concern for others.
31
Itori - Tokyo Ghoul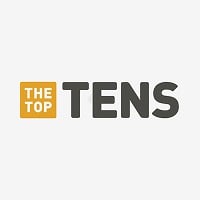 Like Uta she is a member of the Clowns, often reveling in chaos and destruction. But she is also shown to be friendly and talkative as well.
32
Mr. Snoops - The Rescuers
Medusa was way worse. She even betrays him and tries to keep the Devil's Eye diamond all to herself, although she doesn't succeed. So she and Snoops both failed at their plans. While Snoops was greedy, he wasn't as bad as Medusa and he was more of a coward and a dimwit.
33
Beast - Beauty and the Beast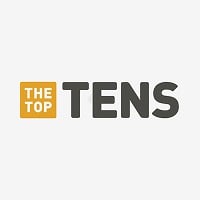 In contrast to Gaston, he changes for the better and falls genuinely in love with Belle, and she falls for him as well.
34 Number Two - Austin Powers Series
35 Yokai - Big Hero 6
36
Cruella de Vil - 101 Dalmatians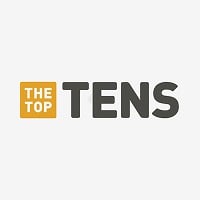 Cruella de Vil is a fictional character who appeared in Dodie Smith's 1956 novel The Hundred and One Dalmatians, Disney's animated film adaptations 101 Dalmatians and 101 Dalmatians II: Patch's London Adventure, and Disney's live-action film adaptations 101 Dalmatians and 102 Dalmatians as the main ...read more.
EVERYBODY OVERREACTED SHE WAS LOVELY PERSON, ALL SHE WANTED WAS A COAT
37
Team Rocket - Pokemon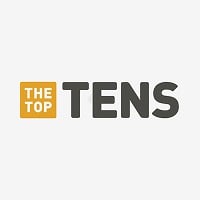 38
Lucy - Elfen Lied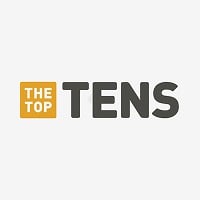 Lucy (born as kaede), is a tragic, fictional Japanese Anti-Heroine, and Anti-Villianess, who is the main protagonist of her debut source, a manga officially known as Elfen Lied [alfen leed], written and illustrated by Lynn Okamoto, which was best known for it's T.V. adaptation of the same name, Directed ...read more.
Not evil. Mentally damaged.
Oh, and all she wants is love.
39
Shenzi - The Lion King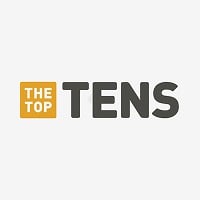 40
Captain Barbossa - Pirates of the Caribbean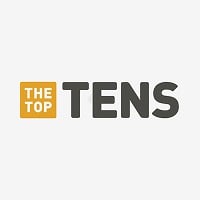 41 Randall Culver - The Walking Dead
42
Ulquiorra Cifer - Bleach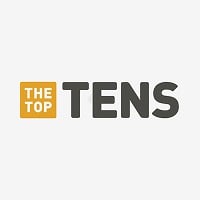 43
Severus Snape - Harry Potter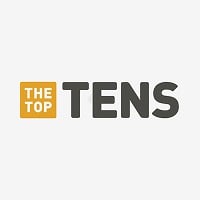 Severus Snape is a fictional character in J. K. Rowling's Harry Potter series. He is characterised as a person of great complexity, whose coldly sarcastic and controlled exterior conceals deep emotions and anguish.
44
Sasori of the Red Sand - Naruto Shippuden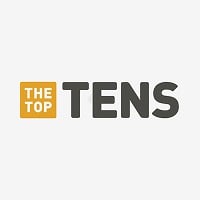 Sasori is a fictional character from the manga and anime franchise Naruto, created by Masashi Kishimoto.
45 The Thin Man - Charlie's Angels
46
Gaara - Naruto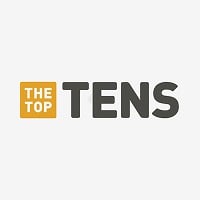 Gaara is a fictional character in the Naruto manga and anime series created by Masashi Kishimoto. He is the jinchuuriki of the one-tailed shukaku and can control sand that is stored in his gourd.
47
Vito Corleone - The Godfather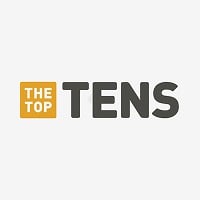 Vito Andolini Corleone is a fictional character in Mario Puzo's novel The Godfather and in Francis Ford Coppola's film series based on the novel, where he was portrayed by Marlon Brando in The Godfather and, as a young man, by Robert De Niro in The Godfather Part II.
48
Ayato Kirishima - Tokyo Ghoul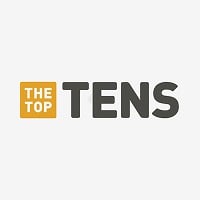 49 Hachi - One Piece
50
Captain Hook - Peter Pan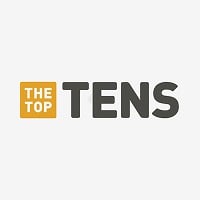 Captain James Hook is a fictional character, the antagonist of J. M. Barrie's play Peter Pan; or, the Boy Who Wouldn't Grow Up and its various adaptations, in which he is Peter Pan's archenemy.
PSearch List
Related Lists

Top 10 Fictional Characters that Look/Act Evil but Actually Aren't

Top 10 Best DC Villains that Aren't Batman Villains

The 10 Most Evil Villains In Video Games

Most Evil Disney Villains
List Stats
51 listings
2 years, 259 days old

Top Remixes
Error Reporting
See a factual error in these listings? Report it
here
.