Worst Disney Channel Shows of 2016
Gamecubesarecool193 The worst of the worst DIS shows in the current year. Which one sucks most?
The Top Ten
1
Bizaardvark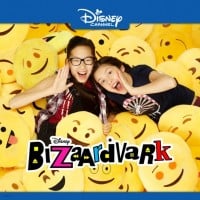 Bizaardvark is an American comedy series starring Madison Hu, Olivia Rodrigo, Jake Paul, DeVore Ledridge, and Ethan Wacker. The series premiered on Disney Channel on June 24, 2016.
This show has terrible acting, horrible jokes, and it's a disgrace to kids television. The show isn't even realistic, they make it seem like you can gain thousands of subscribers with ease, even though that's not even close to being true. Let me just summarize the character. Paige- The obvious main character who clearly gets extremely annoying at time. Frankie- The sidekick who somehow is more cancerous than Paige. Bernie- The stereotypical comic relief child character every Disney show has ever had. He also had low self-esteem which is supposed to be funny? Amelia- The country girl who does fashion tips and is obviously the dumb blonde stereotype. There are more characters but the rest are all equally as cringe worthy as the main characters. Honestly, Disney Channel has hit a new low as of late. What happened to the shows and movies like Lemonade Mouth, and Good Luck Charlie? They really need to bring those two writers together to make a masterpiece of a show.
Dry jokes,bad acting,are the key ingredients to a bad show. - bendyfazjazz234
Disney writers are obviously running out of material. Copying YouTube sounds like a good idea, but it's not. It looks like you had a 65 year old watch 4 videos, then say, "Make some kooky 14 year old girls act out a lower quality version of what you just saw."
It such a waste of your time to watch. You do more cringing than laughing, and it's hard to believe the creators, especially the writers, are actual full grown adults and not some I gifted children.

These actors need to get fired for their lack of talent, and learn to be more realistic, as well as whoever is behind set-direction and the jokes in the show.

Even bad shows like Bunk'd have good theme songs (at least, in the film aspect). There's nothing good about Bizardvark's. Not the acting, nor graphics (though I'll cut it some slack for being the best element) or the song.

This show must die. Please.
2
Liv and Maddie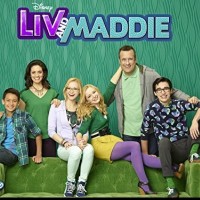 Liv and Maddie is a live-action Disney Channel sitcom that started on July 19, 2013, and ended on March 24, 2017. It is about two identical twin sisters named Olivia "Liv" Rooney and Madison "Maddie" Rooney (both portrayed by actress Dove Olivia Cameron; born in January 1996 as Chloe Celeste Hosterman) ...read more.
Seriously? Liv and Maddie gets too much love. Fans say it is the best thing since Kim Possible and it isn't! It's overrated trash. The younger cousin is a complete ass who has no redeeming qualities. Plus, the jokes are terrible while the only thing laughing here is the laughtrack. The 2 sisters are the only redeeming quality of this trash. - Gamecubesarecool193
The theme song is a clear ripoff of Imagine Dragons' "On Top Of The World". You can't do that to Imagine Dragons, man. - yaygiants16
Vote this to Number 1. It stinks! - Powerfulgirl10
Never have I seen I seen a more annoying, horrid, bad premised show as this one. Maddie is horrid, and the show itself is just cringey. Horrible - ProPanda
3
Pickle and Peanut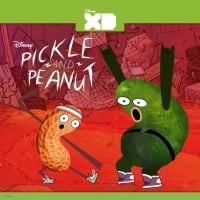 Pickle and Peanut is an American animated television series that premiered on Disney XD on September 7, 2015. The series was created by Noah Z. Jones, creator of Fish Hooks and Almost Naked Animals.
This show stinks! All the jokes are butt jokes fart jokes and poop jokes skip at all cost
They're ugly!
4
Sheriff Callie
Why isn't this cancelled? This teaches kids nothing. No teamwork. No math. Nothing. Worst kids show of 2016. - Gamecubesarecool193
5
Sofia the First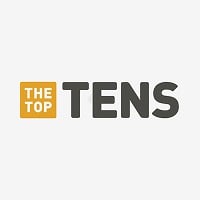 Sofia the First is an American computer-animated television series that features a commoner joining the royal family as a princess.
Technically it is a Disney Jr. Show, but I still wanted this here. Sofia does not teach kids how to act better and instead teaches kids to expect more from parents, as in the show Sofia gets anything her heart desires and is allowed to go outside unaccompanied by an adult. That may "teach" kids to think that going outside alone is safe. The second worst preschool show of 2016. - Gamecubesarecool193
6
Austin & Ally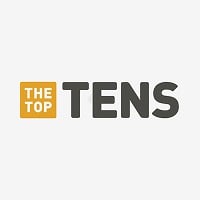 Austin & Ally is an American teen sitcom that premiered on Disney Channel on December 2, 2011, and ended on January 10, 2016. The series was created by Kevin Kopelow & Heath Seifert, the writers and producers of the Disney Channel sitcoms Sonny with a Chance and Jonas.
I think the show was to dramatic... It never really got to the main point of the show. I also don't like the fact that they made Austin and Ally date, it kinda ruined the " disney " vibe.
I don't just hate this show, I also hate the 2015 Muppet Show. I cannot stand the characters, they are so snobby and annoying, and they also put in the laughtrack nearly 150 times an episode. That's a low number for Disney, but it still can't save the show. - Gamecubesarecool193
I hate this show so much it was a boring and just a story of some kid ( Austin) who did NOTHING at all and got famous and then the repetitiveness of everything that happens between Austin and ally's live life is so stupid
7
The 7D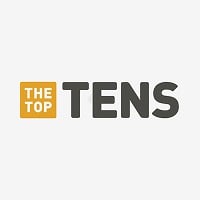 The 7D is an American children's animated television series produced by Disney Television Animation, which premiered on Disney XD on July 7, 2014. It first air on Disney Junior block on December 2, 2014. then it aired on Disney Channel in late summer 2014. is a re-imagining of the title characters from ...read more.
Sadly, this show is still on, the show contains no jokes at all. Also the characters are awful, they recap what they do all the time. It's not the worst show on T.V, but it's pretty close. - Gamecubesarecool193
8
The Lion Guard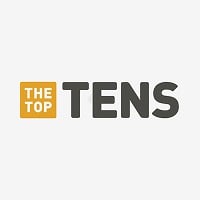 The Lion Guard is an American animated television series developed by Ford Riley based on Disney's 1994 film "The Lion King". The series was first broadcast with a television movie titled "The Lion Guard: Return of the Roar" on Disney Channel on November 22, 2015 and began airing as a TV series on January ...read more.
This show needs to be cancelled. It sucks on many levels and is a waste of time.
Don't get me started. - 906389
It's so boring I fell asleep watching it.
They've made Kiara from an independent, loyal, grown-up lion to a spoiled young brat oozing with sass!

I mean really, they teach kids to get involved in danger! How inappropriate for a kid's T.V. show!

Kiara and Kovu should be next in line for the throne for god's sake! I've seen Lion King Simba's Pride and it was a whole lot better than this crappy-idea of a show!

Once again, Kiara and Kovu should be in line for the upcoming throne, not Simba's dumbass son, Kion. He didn't even appear in the movies!

I also cannot believe they reversed Kiara back to being a child. This is absolutely messed up and makes no sense at all!

Nuka and Zira were somehow brought back to life... Are they ghosts or something?

Kion befriends a Hyena in the series (I know it's a girl, but I can't remember her name)

Anyways, like I said... Kion befriends a Hye na. w hat?! Hyenas are dangerous and can even kill another animal (Including lions, like Kion)

This ...more
9
Doraemon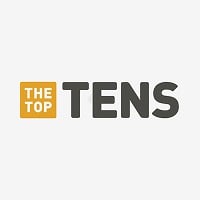 Doraemon is a fictional character in the Japanese manga and anime series of the same name created by Fujiko Fujio, the pen name of writing team Hiroshi Fujimoto and Motoo Abiko.
Sorry, don't kill me. I do not mean the original, I mean the Disney version which is much stupider. All of the characters are poorly dubbed in english, also the transcript is ridiculous, and it's also boring for me. Worst anime on Disney. - Gamecubesarecool193
So Disney's attempt at anime is a CGI dubbed version of an actual anime. I actually like this version though... - ProPanda
10
Kirby Buckets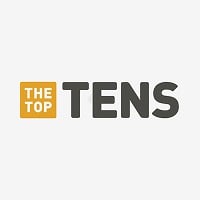 Teenage Kirby dreams of becoming a famous animator like his idol, Mac MacCallister. That may be why he is joined on his adventures by a variety of animated characters -- each with a distinctly vibrant personality -- which only he can see. Adventures take him all around his unusual town, Forest Hills, ...read more.
This is a bad show. The jokes are just potty humor and that's it. The main character is annoying. His sister makes me want to turn off the television. Why Disney Why? - Gamecubesarecool193
The Contenders
11
The Muppets (2015)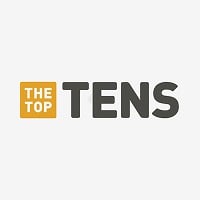 This is a really bad show! They tried to take the Muppets into adult form, but lol it only got a PG rating. They have some dialogue that doesn't fit for young kids. Seriously? Kermit isn't likeable either. It's abc, but I'll still put it here. - Gamecubesarecool193
12
Bunk'd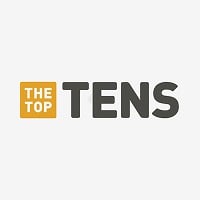 LOTS of forced jokes
It can get annoying at times but what I don't get is they show the "Kikiwaka" monster at the end of the first episode but now they've just dropped everything about it.
Terrible acting.
Really annoying characters, and bad supporting acting from characters like Horhay and Tiffinay. Stereotype the Asian girl is a brainiac who has no friends!
Jessie was way better. But I do the the actor who plays Lou
13
Gravity Falls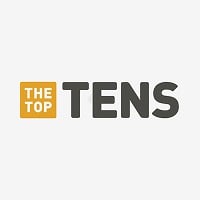 Gravity Falls is an American animated television series produced by Disney Television Animation that first aired on Disney Channel, and then on Disney XD from June 15, 2012 to February 15, 2016. The series follows the adventures of Dipper Pines and his twin sister Mabel in the fictional town of Gravity ...read more.
Boring
Are you serious? Gravity Falls was the last good show, now disney is crap - Gamecubesarecool193
Gravity Falls was the only show left with great humor, characters, and plot. It shouldn't be on this list.
This ending was basically the click for people to realize Disney was over - ProPanda
14
Wander Over Wander
This is a poor show. The main character is really annoying. It also bored me in just 60 seconds. - Gamecubesarecool193
I love this, but I see where people are coming from - ProPanda
What's so bad about Wander Over Yonder? I watched an entire episode of it and I never got bored.-Vestalis
15
Star vs. the Forces of Evil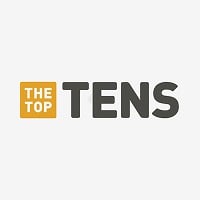 "Star vs. the Forces of Evil" is an American animated television comedy produced by Disney Television Animation for Disney XD. It was created by Daron Nefcy and developed by Jordana Arkin and Dave Wasson. The series follows teenage magical princess from the dimension of Mewni Star Butterfly and her ...read more.
It's okay, which is why it's at the bottom, but I dislike this show overall. The main character is incredibly annoying. Also, Zeus Cervas decided to join. Oh man... - Gamecubesarecool193
Go see PhantomStrider's videos on Star vs. the Forces of Evil and see if it's going to get you to gain a newer, stronger heart toward this T.V. series. It's really underrated. Star vs. the Forces of Evil's only downside is its weak humor.
16
Stuck in the Middle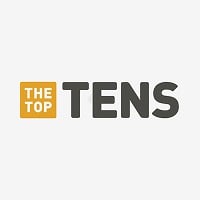 Stuck in the Middle is an American single-camera sitcom developed for Disney Channel, written and executive produced by Linda Videtti Figueiredo. The series premiered on February 14, 2016, and stars Jenna Ortega, Ronni Hawk, Isaak Presley, Ariana Greenblatt, Kayla Maisonet, Nicolas Bechtel, Malachi ...read more.
Racist, sexual AND a rip off from The Loud House? Bliss.
It's a rip off of a great cartoon you know what I am talking about - epictoonsfan1
This girl ivents plastic and she also says that she invented the vr glasses wow great u did cool I was. Being sarcatsic Harley quinn
TERRIBLE
17
Mickey Mouse Clubhouse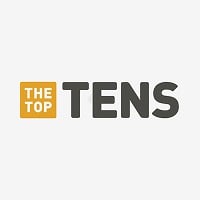 Mickey Mouse Clubhouse is an American computer-animated interactive children's television series which aired from May 5, 2006, to November 6, 2016. The series, Disney Television Animation's first computer animated series, is aimed at preschoolers.
I hate this
18
Girl Meets World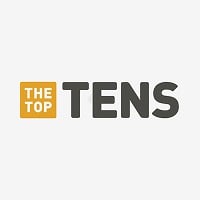 Girl Meets World is an American coming of age television sitcom. The series made its debut on Disney Channel on June 27, 2014.
This show is so cringe, and the problems the kids have are so exaggerated, the things they go through are not that serious yet they always have to make it a big deal, every character is so annoying.
19
Best Friends Whenever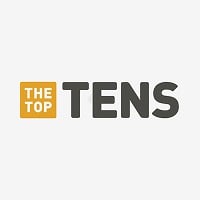 Best Friends Whenever is an American multi-camera sitcom developed for Disney Channel, created by Jed Elinoff and Scott Thomas and executive produced by Jed Elinoff, Scott Thomas, and Michael B. Kaplan. The series stars Landry Bender as Cyd, Lauren Taylor as Shelby, Gus Kamp as Barry, Ricky Garcia as ...read more.
There are bad Disney shows but this one is big sacks of awful
20
K.C. Undercover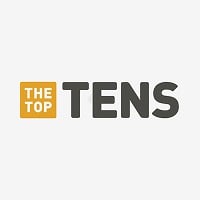 K.C. Undercover is an American sitcom developed for Disney Channel, created by Corinne Marshall and executive produced by Rob Lotterstein.
Worst show ever! This show contains poor acting, bad directing, awful writing, etc. This show is an insult to Disney.
Yes I hate KC who names there kid KC KC is mean to her family - epictoonsfan1
21
Mickey Mouse Cartoons
This makes Mickey and the others look like crap. And this is the mouse who started an entire film empire
22
Jake and the Never Land Pirates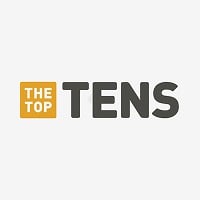 Jake and the Never Land Pirates is an Annie Award-winning musical and interactive American children's animated television series shown on Disney Junior.
23
Doc McStuffins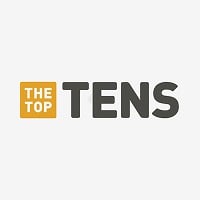 Doc McStuffins is an American-Irish animated children's television series produced by Brown Bag Films.
24
Backstage
Why did Disney start making Dramas. I mean this is the annoying cousin of Degrassi. I mean Disney's drama arc was successfully rehashed now that Andi Mack has come out. In the first episode of season 2, why did they go in another direction by adding a so-called "emotional" Degrassi level science where Cyrus reveals he is gay to Buffy.
I like the idea of it, but the script is terrible and so is the acting. Everyone sounds so fake and unnatural. I hate when you can tell someone is acting they need to sound like a real person.
25
Future-Worm!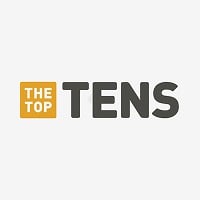 Future-Worm! is an American comic science fiction animated television series created by Ryan Quincy, who previously created IFC's Out There, for Disney XD.
Terrible, unfunny Rick and Morty wannabe.
26
Walk The Prank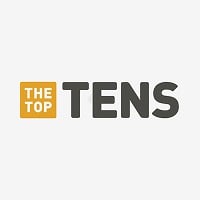 Walk the Prank is an American live action Disney XD original series starring Cody Veith, Bryce Gheisar, Brandon Severs, Jillian Shea Spaeder and Tobie Windham.
27 Gamer's Guide to Pretty Much Everything
28 Pat the Dog
29
Good Luck Charlie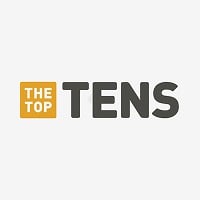 Good Luck Charlie is an American sitcom that originally aired on Disney Channel from April 4, 2010, to February 16, 2014. The series' creators, Phil Baker and Drew Vaupen, wanted to create a program that would appeal to entire families, not just children.
I only put this show on the list to see people go crazy about it being on this list. Anyway, unlike Jessie, this show is really cringey. enough said. - Toontownlover5
30
Dog with a Blog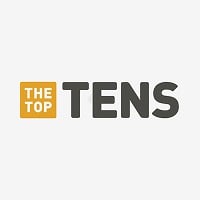 Dog with a Blog is an American television sitcom that premiered on Disney Channel on October 12, 2012, and ended on September 25, 2015. The series stars G Hannelius, Blake Michael, Francesca Capaldi, Stephen Full, Regan Burns, and Beth Littleford. The series was co-created by Michael B. Kaplan.
31
The Thundermans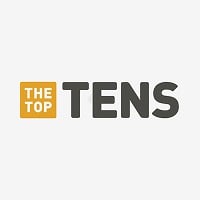 The Thundermans is an American tween sitcom created by Jed Springarn. The show first aired in 2013. This show is about a family of superheroes who have adjusted to living a normal suburban life. On July 27, 2017, Nickelodeon released a statement to J-14, stating that the series has wrapped production ...read more.
BAdd New Item