Top Ten Worst Disney Movie Characters
HollyRolo
The Contenders: Page 2
21
Aurora (Sleeping Beauty)
I think she's just a dainty, typical princess. She hasn't really got an interesting personality, it is just about her appearance and the fact she's a princess. - HollyRolo
She only appeared 18 minutes on screen and is the most plain Disney princess.
I hate her and I hate her bland movie (minus the villain) so much. She has no believeable lines and isn't even around for most of the movie yet its all about her. Sometimes I wish that I could pull off her blond hair like a wig and leave her bald (I did that with an aurora doll once). - Anonymousxcxc
Ahhh I love Aurora she's sooo beautiful and amazing...
V 5 Comments
22
Gaston (Beauty and the Beast)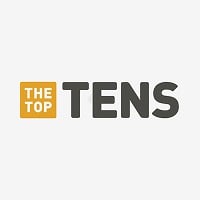 Gaston is a fictional character who appears in Walt Disney Pictures' 30th animated feature film Beauty and the Beast.
He was a big knucklehead
I hate him so much. - LapisBob
Idiot alert!
BOO!
23
Foxy Loxy (Chicken Little)
I really want to beat up that fox with a baseball bat and then save Chicken Little from getting hurt!
Nick wilde should beat her up - VideoGamefan5
God her voice annoys me
24
Iago (Aladdin)
Iago is HILARIOUS!,
Lame
25
Timon and Pumbaa (The Lion King)
I wish I could punch the person who put these two on the list in the face as hard as I can
I Hope they go to Hell!
They want to turn everyone queers since they are queers themselves.
Worst Disney's sidekick and duo
V 5 Comments
26
Fix It Felix (Wreck-It Ralph)
Funny but I like him but I also think eh...
V 2 Comments
27
Nala (The Lion King)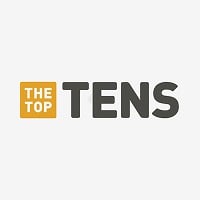 She was a wuss... Didn't even try to fight the villain unless her boyfriend Simba joins her.
Stupid Lioness, you would make a handsome throw rug!
She's independant
28
Belle (Beauty And The Beast)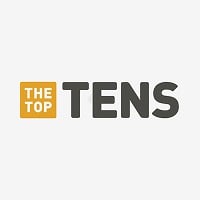 Belle is a fictional character who appears in Walt Disney Pictures' 30th animated feature film Beauty and the Beast.
I hate her. Especially her annoying fanbase which pisses me off. She should be number 1 on this list.
I hate Emma Watson as Belle. She plays her to push a feminist agenda onto the remake. - Gabriola
She is a bit boring and has Stockholm syndrome with the beast.
She's the best take her off also aurora
V 2 Comments
29
Mushu (Mulan)
He's such a selfish character who only helps Mulan so he can get his spot on the pedestal back, in Mulan II after learning that Shang's ancestors will take over guardian duty once he and Mulan Marry he tries to break them and inadvertently almost gets Shang killed. - egnomac
I love Mushu! :( - HollyRolo
HAHA mushu I love him! he is hilarious but in mulan 2 I just wanna die
He was O.K. in the first movie, but in that really terrible sequel, you just wanna' kick him.
30
Kristoff (Frozen)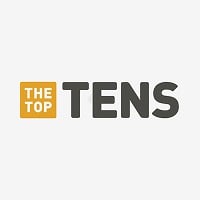 Kristoff Bjorgman is a fictional character who appears in Walt Disney Animation Studios' 53rd animated feature Frozen.
How is Kristoff (Frozen) ever a worst Disney movie character?
Is it because he's never ever even a real royal prince?
boring
31
Snow White (Snow White and the Seven Dwarfs)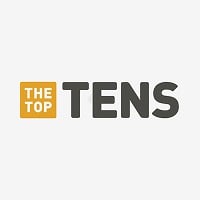 Snow White is a fictional character from Disney's first ever film, Snow White and the Seven Dwarves . She is Disney's first ever Disney Princess and is the only Disney Princess to have her own star on the Hollywood Walk of Fame .
She is so annoying to watch, flouncing around acting like a perfect housewife. I don't care whether she didn't do anything, she's such a stupid and useless Disney princess. I don't get why anyone likes her for walking around acting like a generally dull character. There's only one person in the entire movie that hates her, and it's not because she has a stupid and uninteresting personality. It's because she's supposedly beautiful, although in comparison to the other Disney characters she is nothing. Why is she only 41 on this list and Elsa is first? At least she has a couple of flaws, while Snow White is just perfect and flounces around unable to do anything wrong. Worst Disney character ever, which is saying a lot.
Hey! Take her off there isn't a single thing bad about her how is she worse than tinker bell?!? Tinkerbell tried to KILL WENDY AND BETRAY PETER PAN! Snow is kind, sweet, cute, pretty, gentle, and just overall my 2nd favorite character besides aladdin!
Get Snow White off the list she's so sweet and kind to all the dwarfs
weird
V 5 Comments
32
Tinker Bell (Peter Pan)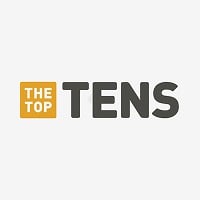 What a pain. People only think of her as the sweet, innocent fairy in the Tinker Bell franchise, but does nobody remember how she acted in Peter Pan? Don't get me wrong, I like a little sass, but not when you try to kill someone because they're spending time with your dude. She goes way overboard with everything and has terrible anger management issues. Should be way higher on the list.
She's a jerk I hate her
More like twerkerbell
Disney just constantly forgets that this is a pain, raging, unlikeable fairy that sould at least be #1.
33
Joy (Inside Out)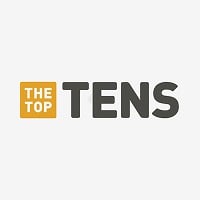 I really don't like Joy because she wants everything her way.
Shes Awesome?
I hate Joy, she's an a** to Sadness
34
Russell (Up)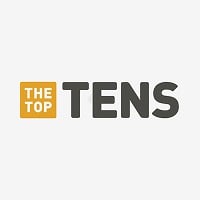 I hate this fat boy loser
He is so annoying! - LucyHeartfilia
He's a fat boy loser.
You guys he's a kid. How are people this stupid? He's actually really funny.
V 2 Comments
35
Scar (The Lion King)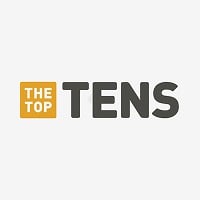 Scar is a fictional character who appears in Walt Disney Pictures' 32nd animated feature film The Lion King.
Scar is a bad Disney character. In the beginning he wanted to be king and became greedy. Later he killed mufasa so he could be the new king. After that he said simba killed mufasa but nobody believed in scar. After that everyone tried to get revenge for killing mufasa and lying. And at the end simba became the new king.
Scar was an awesome villain in my opinion, better than Prince Hands are Dirty. - Anonymousxcxc
Obviously Scar was a bad character, but every movie needs a villain. Take him out and there is no conflict. He is honestly one of my all time favourite villians. He is necessary in order to get the moral of the story out.
Fun fact his name was Taka before being scar, and Taka means garbage. Now you know why he hated his family.
What. You Haters. Scar is awesome.
36
Max (A Goofy Movie)
I'm so glad he's on here! Maybe max has a few good points and I understand him wanting to be free from the overprotective overbearing dad. But max is all goofy has, and max is such a JERK to him.
Most serious boring character
i'm MAX!
37 Doug (Doug's 1st Movie)
38
Olaf (Frozen)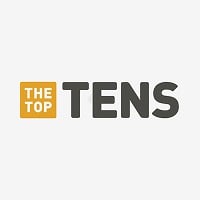 Olaf the Snowman is a character from the 2013 animated film Frozen, produced by Walt Disney Animation Studios.
Ugh he is the worst! They just threw him in along with Hans, and makes really bad jokes at the wrong time. The only reason he's here is because they had Tangled, and Brave which were both funny, so they needed a funny character, but they couldn't decide. Plus he is ANNOYING
His only purpose in Frozen is "comic relief" which are just awkward attempts at being funny and singing a stupid song. The worst character in Frozen and VERY overrated.
His jokes ruin the movie, because they are told at the most serious moments in the movie... Such as when Anna and Elsa started to talk or when Anna was dying!
I actually like him! He's 1,000,000,000 times better than the crap that is Elsa! - BacklegoplanesProductions
V 16 Comments
39
Anna (Frozen)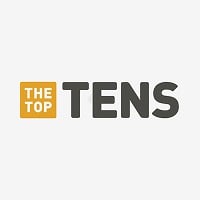 Princess Anna of Arendelle is a fictional character who appears in Walt Disney Animation Studios' 53rd animated film Frozen.
How is Anna the worst Disney movie character? You Anna haters are ungrateful just like Elsa haters. Anna and Elsa are forced to be locked up in their own kingdom for thirteen years ago, was raised in seclusion their whole lives without any close friends and little no contact with each other which may be the reason why Anna is unfortunately for these and those who got a lot nerve to insult Princess Anna like that by calling her stupid and an airhead for happening to be naive instead of smart and willing to marry Prince Hans, a prince she just met. It's all entirely Jennifer Lee's and Chris Buck's own fault for forcing our most all time favorite prettiest, sweetest sisters Anna and Elsa apart, having Elsa locked up in another room away from other people including her own little sister Anna and making Princess Anna clumsy, careless and naive instead of careful and wise. Why don't you Anna hating ingrates take it up with Jennifer Lee and Chris Buck?
We Anna and Elsa fans blame Jennifer Lee and Chris Buck for shattering Anna and Elsa's healthy sisterly relationship bond.
Anna is one of the worst characters because she is just annoying. Even the girl who played her on Once Upon A Time couldn't do anything more with this annoying character, she was so bad. Plus Kristen Bell's voice is painful, and who the hell cares if Anna and Elsa were forced to be locked up in a beautiful castle for years, oh poor unfortunate princess your life is so complicated. It's not like your someone like say Esmeralda who had to live on the streets and deal with social and racial description for most of her life. This princess is just a whiny freckle faced idiot! Elsa should have been the protagonist or better yet the villain.
Shut up! Anna was such an annoying character, Elsa should have been the main focus of the story. Frozen wasn't even that good, Tangled was way better. It is so tragic how this frozen crap overshadows Disney's greater accomplishments. All you Frozen hyped up freaks, let it go...seriously! You are actually ruining this movie with your obsessions!
The only good frozen character
V 9 Comments
40
Sonic the Hedgehog (Wreck-It Ralph)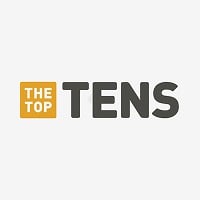 Sonic the Hedgehog, trademarked Sonic The Hedgehog, is the title character and protagonist of the Sonic the Hedgehog series released by Sega, as well as numerous spin-off comics, five animated shows, and an animated OVA.
Sonic is owned by SEGA. Not Disney.
Agreed. Sonic is seriously, not a Disney property, and hopefully, never will be. I felt that this movie is a hint of Disney wanting to buy a video game icon in the future like they did with Pixar, Marvel and Lucasfilm in recent years. I hope this never happens!
Of course you say Mario sucks. Seriously your obviously blind from how Mario saved the gaming industry
He's Sega And Not Even From Disney
V 3 Comments
PSearch List
Recommended Lists
Related Lists

Top Ten Most Overrated Disney Movie Characters
Best Disney Movie Characters

Top Ten Best Non-Walt Disney Animated Movie Characters
Top 10 Best Disney Channel Original Movie Characters
List StatsUpdated 24 Sep 2017
400 votes
110 listings
3 years, 122 days old

Top Remixes (9)

1. Snow White (Snow White and the Seven Dwarfs)
2. Merida (Brave)
3. Cinderella (Cinderella)
ToptenPizza

1. Dory (Finding Nemo / Finding Dory )
2. Hans (Frozen)
3. Bellwether (Zootopia)
VideoGamefan5

1. Elsa (Frozen)
2. Jean (Wreck It Ralph)
3. Duke of Weaselton (Frozen)
AnnaOfArendelle332
View All 9
Posts
Error Reporting
See a factual error in these listings? Report it
here
.