Top Ten Worst Disney Movie Characters
HollyRolo
The Contenders: Page 3
41
2nd Dimension Doctor Doofenshmirtz (Phineas and Ferb)
He's so annoyed about the smallest things. Is 2 soda's too much for a mayor?
He lost his toy train and became the ruler? What? The other had a bad childhood and should be the evil overload, not this one
Ugh annoying I hate phones and ferb. All the plots are the same! Boys make stuff. Girl tries to stop. "Evil" guy tries plans and fails
Wow. Someone is definitely overreacting over the little things in life like trains.
V 1 Comment
42
Prince Charming (Cinderella)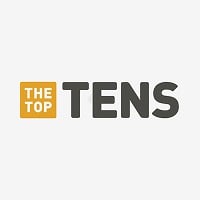 43
Wendy (Peter Pan)
She's sooo annoying.
44
Sid Phillips - Toy Story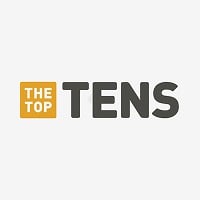 45
Mickey Mouse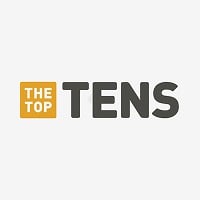 Mickey Mouse is a funny animal cartoon character and the official mascot of The Walt Disney Company. He was created by Walt Disney and Ub Iwerks at the Walt Disney Studios in 1928.
46
Mushu (Mulan)
He's such a selfish character who only helps Mulan so he can get his spot on the pedestal back, in Mulan II after learning that Shang's ancestors will take over guardian duty once he and Mulan Marry he tries to break them and inadvertently almost gets Shang killed. - egnomac
I love Mushu! :( - HollyRolo
HAHA mushu I love him! he is hilarious but in mulan 2 I just wanna die
He was O.K. in the first movie, but in that really terrible sequel, you just wanna' kick him.
47
Simba (The Lion King)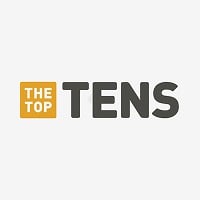 Simba is a fictional character who appears in Disney's The Lion King franchise. Introduced in Walt Disney Animation's 32nd animated feature film The Lion King (1994), the character subsequently appears in its sequels The Lion King II: Simba's Pride (1998) and The Lion King 1½ (2004).
I absolutely love The Lion King but Simba is literally the one thing I can't stand about it. He's whiny, pathetic, annoying and doesn't help out Nala. Plus, Matthew Broderick is so bad at acting as a strong male protagonist. He's the one thing that holds me back from TLK being my favourite Disney movie. Have you honestly ever heard anyone say 'I love Simba. He's a great character'. Of course you haven't because he's terrible.
I'd love to punch the person who put him on this list
He is a whiny brat.
I hate it when he says "zebra" in American, during "Hakuna Matata".
V 6 Comments
48
Flynn Rider (Tangled)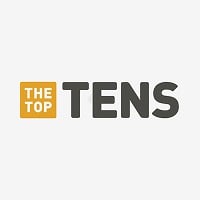 Flynn Rider is a fictional character who appears in Walt Disney Animation Studios' 50th animated feature film Tangled, and its short film Tangled Ever After.
What makes you think Flynn Rider is the worst Disney movie character?
Annoying voice, but I LOVE the rest of him!
AHH I LOVE FLYNN WHY IS HE ON HERE?!?
HE IS BAE
V 2 Comments
49
Gargoyles (The Hunchback of Notre Dame)
I mean, the idea is cute, especially because this movie brought up things like attempted genocide, and I get how they wanted to add comic relief characters to the plot. But in a movie as serious as The Hunchback of Notre Dame, it kinda kills the plot, not entirely, but parts of it.
Ugh they are so annoying - DoroExploro13
Go to Hell, you three.
50
Beast (Beauty And The Beast)
I know he is supposed to be scary at the beginning, but to me he's just WAY too mean, he locks people as prisoners and constantly yells at Belle. He is supposed to be a second protagonist in the movie, but he just has the personality of a villain, and besides giving Belle a library, he didn't really do much else to deserve her love. Not even the fact that he let her go makes up for all the horrible things he did throughout the movie. - sofiav
He was supposed to be introduced as a jerk. He wasn't supposed to be nice. And he softens up a bit throughout the movie. As for him hating Christmas? Well hate to say this but if I was turned into a monster I'd hate Christmas too.
There are a few reasons why I hate the Beast.

1. He threw Belle in a dungeon.

2. He threatened to starve her to death.

3. He yells at Belle, and some of the other characters, I think.

4. He HATES Christmas, because it was the day he got cursed. No, wait. That was on Christmas Eve.

And worst of all,

5. He CONSTANTLY loses his temper!

Now, Judge Frollo I can bare, but this is the straw that broke the camel's back!
Of ALL the Disney characters I've ever known, and grown up with, Beast is the most HATRED!
[For some people, that is.]
He's a jerk
51
Marie (The Aristocats)
I love The AristoCats - it's one of my favourite movies, but the amount of attention/merchendise Marie gets compared to all the other characters in the film is very disproportionate. That's the only reason the character annoys me.
How is Marie on this list?!?! She is ADORABLE!
I love marie I think she is very cute but the thing that really bothers me is how much merchandise and stuff she gets and BERLIOZ AND TOULOUSE GET NOTHING. WE NEED SOME MORE BERLIOZ AND TOULOUSE AND DUCHESS LOVE AROUND HERE AMIRITE!
52
Milo (Mars Needs Moms)
This kid is grating, whiny and horrible. He even flat out said "My life would be easier if I never had a mom" Wow, this kid is pathetic.
Agreed! This kid IS a whiny brat! - BacklegoplanesProductions
53
Jaq (Cinderella)
I felt way to much time of the movie was wasted on those annoying mice, all of them come to think of it are stupid and annoying, it would have been so much better had they not spoken a word like all the other animals in the film. Cinderella is a pretty good movie not a huge fan, but they missed so many good opportunities because of those stupid mice, Cinderella felt like a secondary character to me, I felt the mice had more screen time. WRONG!
He is the reason Cinderella was saved.
V 2 Comments
54 Clayton (Tarzan)
55
Georgette (Oliver and Company)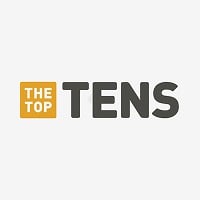 Georgette is absolutely hilarious!
56
Kylo Ren (Star Wars: The Force Awakens)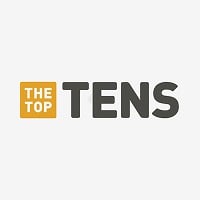 Kyle Ren is a fictional Sith lord, who is strong with the Force . Kylo Ren commands the First Order with a temper as fiery as his unconventional lightsaber. His debut was in 2015's Star Wars VII: The Force Awakens
Weak. Replacing Darth Caedus with this overrated brat.
No his not
He killed Hans kill that but hole with fire. God I hate u so much u overrated dingus, I cried when he died just because u had an emotionally scarring past is no reason to kill your own father, dude get your life back together your one messed dude. I hate u so much go die in a hole doosh.
57 Lilo (Lilo & Stitch)
58
Mother Gothel (Tangled)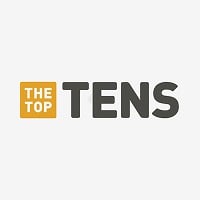 Mother Gothel is a fictional character who appears in Walt Disney Pictures' 50th animated feature film Tangled.
Look you can't vote her the worst Disney character just because you disagree with her actions. I Love Tangled it is my ultimate favourite, but seriously people this page is to express why you don't like them, don't list the things they do and use them as an excuse. Without the villain there would be no story. Just say she is intolerable or you hate he voice, those things would make her annoying, not her actions. Anyway I think Gothel rocks!
Where to start... Gothel locks Rapunzel in a castle, doesn't let her leave, and confines her from everything. So, in a way, she's just as neglectful as Elsa's parents were in Frozen. And she only likes Rapunzel because her hair has the power to make her look fresh and young. Shouldn't aging be natural? I think she deserved to die the way she did. - Turkeyasylum
Obviously she was a bad character, but every movie needs a villain. Take her out and there is no conflict. She is honestly one of my all time favourite villains. She is necessary in order to get the moral of the story out. I love her.
She only loved Rapunzel for her hair. BAD MOMMY!
V 2 Comments
59
Maleficent (Sleeping Beauty)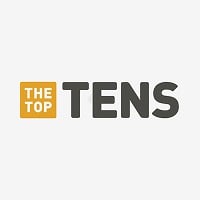 Maleficent is AWESOME! how is she even on this list?
Evil but cool
60
Frollo (The Hunchback of Notre-Dame)
Yeah damn right, shut up!
Frollo had many issues and was truly an evil man, but that's why he considered one of the best Disney Villains. He is my ultimate favourite villain, I loved the film it is my favourite, Esmeralda and Quasimodo are my favourite also.
People he rocks, plus Tony Jay's voice is amazing, and his song Hellfire is amazing I could listen to it over and over again. The Hunchback of Notre Dame was a triumph, amazing music and visuals, plus really interesting, new and relatable characters. Way better than Frozen, which sucked by the way!

Frollo #1!
Shut up, you fools! Yes, he's mean and unspeakably creepy, but you don't know what he's been through. Now, if you don't have anything to say about him, KEEP YOUR MOUTHS SHUT!
Um he is supposed to be bad
Great voice bad dude
V 3 Comments
PSearch List
Recommended Lists
Related Lists

Top Ten Most Overrated Disney Movie Characters
Best Disney Movie Characters

Top Ten Best Non-Walt Disney Animated Movie Characters

Top 10 Disney Movie Characters with the Best Introduction Scenes
List StatsUpdated 19 Oct 2017
400 votes
110 listings
3 years, 147 days old

Top Remixes (10)

1. Snow White (Snow White and the Seven Dwarfs)
2. Merida (Brave)
3. Cinderella (Cinderella)
ToptenPizza

1. Dory (Finding Nemo / Finding Dory )
2. Hans (Frozen)
3. Bellwether (Zootopia)
VideoGamefan5

1. Elsa (Frozen)
2. Jean (Wreck It Ralph)
3. Duke of Weaselton (Frozen)
AnnaOfArendelle332
View All 10
Posts
Error Reporting
See a factual error in these listings? Report it
here
.