Top Ten Worst Disney Movie Characters
HollyRolo
The Contenders: Page 3
41
Kylo Ren (Star Wars: The Force Awakens)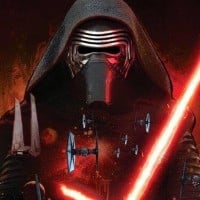 Kyle Ren is a fictional Sith lord, who is strong with the Force . Kylo Ren commands the First Order with a temper as fiery as his unconventional lightsaber. His debut was in 2015's Star Wars VII: The Force Awakens
Weak. Replacing Darth Caedus with this overrated brat.
No his not
He killed Hans kill that but hole with fire. God I hate u so much u overrated dingus, I cried when he died just because u had an emotionally scarring past is no reason to kill your own father, dude get your life back together your one messed dude. I hate u so much go die in a hole doosh.
42
Merida (Brave)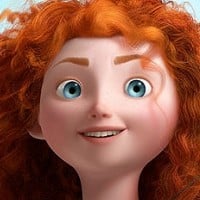 Princess Merida is a fictional character from Pixar's first ever Disney Princess film, Brave. She is a talented archer who wishes that she were not destined to become the Elegant Queen of Dun Broch. She is forced into a marriage betrothal by her mother, with whom she has a very negative relationship. ...read more.
How the heck is Merida even here?! She is different and doesn't need a man to protect her or whatever. She sticks up for herself and discovers how important her family is. - HollyRolo
I think the reason why people don't like her as much is because whenever there was a chance for the movie to show off how much of a badass she is, they failed at it and made her look, kind of, lame. Hopefully, Merida gets some more screen time so as to show off just how good a character she can be!
I love Jasmine, Ariel, and Cinderella. Jasmine and Ariel's spunk and sass is awesome. And Cinderella? She's patient and kind. They are awesome characters. Merida is awful! She's rude and changes her mom for own deeds, 'z she says she changes but her mom does not her! Ugh... I guess we're all entitled to our opinions. - baconyum
Wait a minute just because turned her mom into a bear does not make bad
V 10 Comments
43 Doug (Doug's 1st Movie)
44
2nd Dimension Doctor Doofenshmirtz (Phineas and Ferb)
He's so annoyed about the smallest things. Is 2 soda's too much for a mayor?
He lost his toy train and became the ruler? What? The other had a bad childhood and should be the evil overload, not this one
Ugh annoying I hate phones and ferb. All the plots are the same! Boys make stuff. Girl tries to stop. "Evil" guy tries plans and fails
Wow. Someone is definitely overreacting over the little things in life like trains.
V 1 Comment
45
Tinker Bell (Peter Pan)
Disney just constantly forgets that this is a pain, raging, unlikeable fairy that sould at least be #1.
V 2 Comments
46 Prince Charming (Cinderella)
47
Simba (The Lion King)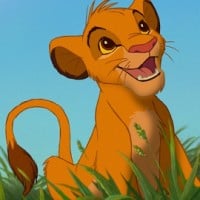 I absolutely love The Lion King but Simba is literally the one thing I can't stand about it. He's whiny, pathetic, annoying and doesn't help out Nala. Plus, Matthew Broderick is so bad at acting as a strong male protagonist. He's the one thing that holds me back from TLK being my favourite Disney movie. Have you honestly ever heard anyone say 'I love Simba. He's a great character'. Of course you haven't because he's terrible.
I hate it when he says "zebra" in American, during "Hakuna Matata".
I hate the Lion King, they are lions the movie is so unrelatable and boring. I mean the only decent thing about the film is Scar, that is all. Plus adult Simba was voiced by Matthew Broderick...ewww. He is so awful and destroyed what could have been a decent character. But boring movie, I can't stand it.
I HATE THE LION KING I HATE SIMBA AND NALA AND SCAR AND MUFASA AND TIMON AND PUMBAA AND THE WHOLE THING IS JUST OVERRATED AND STUPID AND ANNOYING!
V 5 Comments
48
Mother Gothel (Tangled)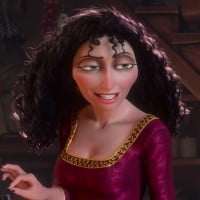 Mother Gothel is a fictional character who appears in Walt Disney Pictures' 50th animated feature film Tangled.
Look you can't vote her the worst Disney character just because you disagree with her actions. I Love Tangled it is my ultimate favourite, but seriously people this page is to express why you don't like them, don't list the things they do and use them as an excuse. Without the villain there would be no story. Just say she is intolerable or you hate he voice, those things would make her annoying, not her actions. Anyway I think Gothel rocks!
Where to start... Gothel locks Rapunzel in a castle, doesn't let her leave, and confines her from everything. So, in a way, she's just as neglectful as Elsa's parents were in Frozen. And she only likes Rapunzel because her hair has the power to make her look fresh and young. Shouldn't aging be natural? I think she deserved to die the way she did. - Turkeyasylum
Obviously she was a bad character, but every movie needs a villain. Take her out and there is no conflict. She is honestly one of my all time favourite villains. She is necessary in order to get the moral of the story out. I love her.
She only loved Rapunzel for her hair. BAD MOMMY!
V 2 Comments
49
Gargoyles (The Hunchback of Notre Dame)
I mean, the idea is cute, especially because this movie brought up things like attempted genocide, and I get how they wanted to add comic relief characters to the plot. But in a movie as serious as The Hunchback of Notre Dame, it kinda kills the plot, not entirely, but parts of it.
V 1 Comment
50
Frollo (The Hunchback of Notre-Dame)
Yeah damn right, shut up!
Frollo had many issues and was truly an evil man, but that's why he considered one of the best Disney Villains. He is my ultimate favourite villain, I loved the film it is my favourite, Esmeralda and Quasimodo are my favourite also.
People he rocks, plus Tony Jay's voice is amazing, and his song Hellfire is amazing I could listen to it over and over again. The Hunchback of Notre Dame was a triumph, amazing music and visuals, plus really interesting, new and relatable characters. Way better than Frozen, which sucked by the way!

Frollo #1!
Shut up, you fools! Yes, he's mean and unspeakably creepy, but you don't know what he's been through. Now, if you don't have anything to say about him, KEEP YOUR MOUTHS SHUT!
V 5 Comments
51
Honey Lemon (Big Hero 6)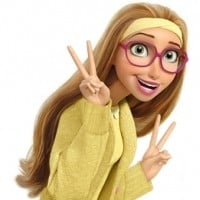 For a genius, she needs to act like it more. She decides to take a picture of the bad guy with her phone, blows her and her friends' cover and almost gets them all killed.
She was sort of annoying and creepy, but hey, she is better than Anna or Snow White or something.
Kind of an undeveloped Mary Sue. - AnnaOfArendelle332
I hated the way she said Hiro so annoying, however she was better than all the other characters. Big Hero 6 sucks anyway. Still a better movie than that overrated Frozen crap though.
Big hero 6 doesn't suck it's better than the bland movie known as Sleeping Beauty whose only interesting character was Maleficent the villain. - Anonymousxcxc
52
Fred (Big Hero 6)
He reminds me of the dumb friend in every Disney channel sitcom.
Why was this boring and annoying steriotype of a stoner given so much screen time?
53
Nuka (The Lion King II: Simba's Pride)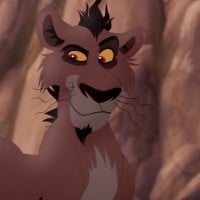 54
Mulan (Mulan)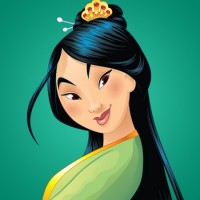 Fa Mulan, a character inspired by an actual historic figure is a character who appears in Walt Disney Pictures' 36th animated feature film Mulan, as well as its sequel Mulan II.
Wow just because she masqueraded as a man and fought one guy technically, she is considered the bravest Disney heroine and that gives her a place in the Disney Princess Franchise...NO!

I don't care what she did, she is nothing compared to Esmeralda who came before her. Esmeralda was a young woman who lived on the streets, poor no family and everyday facing social and racial discrimination. She wants justice for the outcasts, her song is pure and genuine, Mulan sings about herself, Esmeralda is selfless and she stands up for the unfortunates and is nearly killed for it, she even spits in Frollo's face when she is about to be burnt even though he offered to spare her, she would rather die a horrible death than give in to him. Esmeralda was removed from the Princess franchise even though she is more worthy of the title Princess. Hunchback made more money at the box office as well. Sorry Mulan I like you but you are nothing compared to Esmeralda who is the most empowered Disney ...more
Seriously she is one of the bravest Disney characters I know
Everybody acts like she's the greatest character ever but she's not.
V 1 Comment
55
Jaq (Cinderella)
I felt way to much time of the movie was wasted on those annoying mice, all of them come to think of it are stupid and annoying, it would have been so much better had they not spoken a word like all the other animals in the film. Cinderella is a pretty good movie not a huge fan, but they missed so many good opportunities because of those stupid mice, Cinderella felt like a secondary character to me, I felt the mice had more screen time. WRONG!
He is the reason Cinderella was saved.
V 2 Comments
56 Ben (Descendants)
57
Casey Newton (Tomorrowland)
Britt Robertson was horrible in this movie. The character might have been more likable if played by someone else.
Tomorrowland is a good movie but Britt Robertson had a horrible acting.
Most annoying actress in recent years. kristen stewart levels of bad acting
58
Stitch (Lilo and Stitch)
Stitch is amazing he is not the worst Disney characters
I used to love him when younger, but now I realize that it is an digustant, agressive and stupid character. Worst Disney hero I have ever seen.
V 1 Comment
59
Georgette (Oliver and Company)
Georgette is absolutely hilarious!
60 Lilo (Lilo & Stitch)
PSearch List
Recommended Lists
Related Lists

Top Ten Most Overrated Disney Movie Characters
Top 10 Disney Characters That Deserve Their Own Movie
Best Disney Movie Characters

Top Ten Best Non-Walt Disney Animated Movie Characters
Top 10 Best Disney Channel Original Movie Characters
List StatsUpdated 21 Feb 2017
300 votes
107 listings
2 years, 272 days old

Top Remixes (9)
1. Snow White (Snow White and the Seven Dwarfs)
2. Merida (Brave)
3. Cinderella (Cinderella)
ToptenPizza
1. Hans (Frozen)
2. Mater (Cars)
3. Mr. O'Malley (The Aristocats)
fangirl
1. Dory (Finding Nemo / Finding Dory )
2. Hans (Frozen)
3. Bellwether (Zootopia)
VideoGamefan5
View All 9
Posts
Error Reporting
See a factual error in these listings? Report it
here
.