Top Ten Worst Disney Movie Characters
HollyRolo
Add your least favourite Disney characters here (only characters from movies).
The Contenders: Page 3
41
Honey Lemon (Big Hero 6)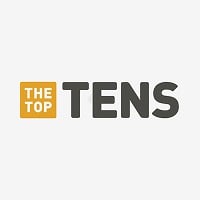 For a genius, she needs to act like it more. She decides to take a picture of the bad guy with her phone, blows her and her friends' cover and almost gets them all killed.
She was sort of annoying and creepy, but hey, she is better than Anna or Snow White or something.
Kind of an undeveloped Mary Sue. - AnnaOfArendelle332
I hated the way she said Hiro so annoying, however she was better than all the other characters. Big Hero 6 sucks anyway. Still a better movie than that overrated Frozen crap though.
Big hero 6 doesn't suck it's better than the bland movie known as Sleeping Beauty whose only interesting character was Maleficent the villain. - Anonymousxcxc
42
Joy (Inside Out)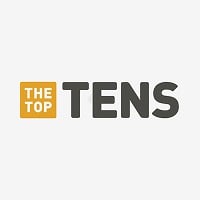 I really don't like Joy because she wants everything her way.
Shes Awesome?
I hate Joy, she's an a** to Sadness
43
Sid Phillips - Toy Story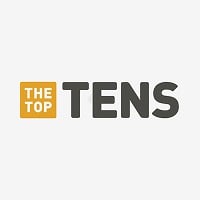 He's the main antagonist in Toy Story but is then neutral and gives up his mutilation of toys after finding out that the toys are alive and being attacked by them. He makes a brief cameo in Toy Story 3 as the garbage man. He looks and seems nicer, in contrast to the way he was in the first one, but still wears the same skull tee shirt he wore as a kid and still has the same love for heavy metal music. I'm proud of you, Sid!
44
Mickey Mouse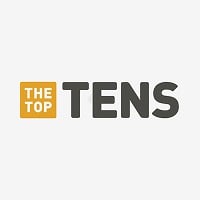 Mickey Mouse is a funny animal cartoon character and the official mascot of The Walt Disney Company. He was created by Walt Disney and Ub Iwerks at the Walt Disney Studios in 1928.
JESUS CHRIST I HAVE AN EXTREME HATRED FOR THIS TALKING RAT
45
Scar (The Lion King)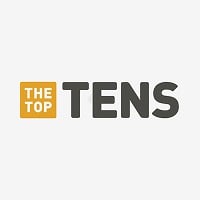 Scar is the main antagonist of Disney's 1994 animated feature film, The Lion King. He was the second son of Ahadi and Uru — who were, at one time, King and Queen of the Pride Lands — the younger brother of Mufasa, and the uncle of Simba.
Scar is a bad Disney character. In the beginning he wanted to be king and became greedy. Later he killed mufasa so he could be the new king. After that he said simba killed mufasa but nobody believed in scar. After that everyone tried to get revenge for killing mufasa and lying. And at the end simba became the new king.
Scar was an awesome villain in my opinion, better than Prince Hands are Dirty. - Anonymousxcxc
Obviously Scar was a bad character, but every movie needs a villain. Take him out and there is no conflict. He is honestly one of my all time favourite villians. He is necessary in order to get the moral of the story out.
What. You Haters. Scar is awesome.
Fun fact his name was Taka before being scar, and Taka means garbage. Now you know why he hated his family.
46
Max (A Goofy Movie)
I'm so glad he's on here! Maybe max has a few good points and I understand him wanting to be free from the overprotective overbearing dad. But max is all goofy has, and max is such a JERK to him.
Most serious boring character
i'm MAX!
47 Doug (Doug's 1st Movie)
48
Sonic the Hedgehog (Wreck-It Ralph)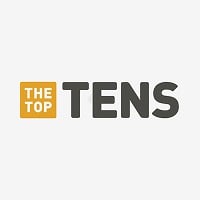 Sonic the Hedgehog, trademarked Sonic The Hedgehog, is the title character and protagonist of the Sonic the Hedgehog series released by Sega, as well as numerous spin-off comics, five animated shows, and an animated OVA.
Sonic is owned by SEGA. Not Disney.
Agreed. Sonic is seriously, not a Disney property, and hopefully, never will be. I felt that this movie is a hint of Disney wanting to buy a video game icon in the future like they did with Pixar, Marvel and Lucasfilm in recent years. I hope this never happens!
Of course you say Mario sucks. Seriously your obviously blind from how Mario saved the gaming industry
He's Sega And Not Even From Disney
V 3 Comments
49
Gargoyles (The Hunchback of Notre Dame)
I mean, the idea is cute, especially because this movie brought up things like attempted genocide, and I get how they wanted to add comic relief characters to the plot. But in a movie as serious as The Hunchback of Notre Dame, it kinda kills the plot, not entirely, but parts of it.
Am I the only one who kinda likes the Gargoyles? Yeah, maybe they the writers didn't handle them the best that they could, but they could be funny sometimes. Victor is my favorite of the three.
Ugh they are so annoying - DoroExploro13
Go to Hell, you three.
50
Prince Charming (Cinderella)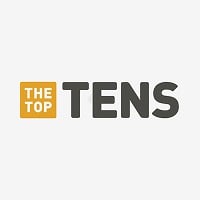 51
Wendy (Peter Pan)
She's sooo annoying.
52
Marie (The Aristocats)
How is Marie on this list?!?! She is ADORABLE!
I love The AristoCats - it's one of my favourite movies, but the amount of attention/merchendise Marie gets compared to all the other characters in the film is very disproportionate. That's the only reason the character annoys me.
I love marie I think she is very cute but the thing that really bothers me is how much merchandise and stuff she gets and BERLIOZ AND TOULOUSE GET NOTHING. WE NEED SOME MORE BERLIOZ AND TOULOUSE AND DUCHESS LOVE AROUND HERE AMIRITE!
53
Milo (Mars Needs Moms)
This kid is grating, whiny and horrible. He even flat out said "My life would be easier if I never had a mom" Wow, this kid is pathetic.
Agreed! This kid IS a whiny brat! - BacklegoplanesProductions
Dis kid's a jerk
54 Turbo (Wreck-It Ralph)
55
Mushu (Mulan)
He's such a selfish character who only helps Mulan so he can get his spot on the pedestal back, in Mulan II after learning that Shang's ancestors will take over guardian duty once he and Mulan Marry he tries to break them and inadvertently almost gets Shang killed. - egnomac
I love Mushu! :( - HollyRolo
HAHA mushu I love him! he is hilarious but in mulan 2 I just wanna die
He was O.K. in the first movie, but in that really terrible sequel, you just wanna' kick him.
56
Flynn Rider (Tangled)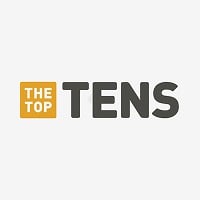 Flynn Rider is a fictional character who appears in Walt Disney Animation Studios' 50th animated feature film Tangled, and its short film Tangled Ever After.
What makes you think Flynn Rider is the worst Disney movie character?
Annoying voice, but I LOVE the rest of him!
AHH I LOVE FLYNN WHY IS HE ON HERE?!?
HE IS BAE
V 2 Comments
57
Mother Gothel (Tangled)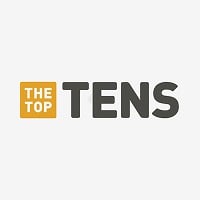 Mother Gothel is a fictional character who appears in Walt Disney Pictures' 50th animated feature film Tangled.
Look you can't vote her the worst Disney character just because you disagree with her actions. I Love Tangled it is my ultimate favourite, but seriously people this page is to express why you don't like them, don't list the things they do and use them as an excuse. Without the villain there would be no story. Just say she is intolerable or you hate he voice, those things would make her annoying, not her actions. Anyway I think Gothel rocks!
Where to start... Gothel locks Rapunzel in a castle, doesn't let her leave, and confines her from everything. So, in a way, she's just as neglectful as Elsa's parents were in Frozen. And she only likes Rapunzel because her hair has the power to make her look fresh and young. Shouldn't aging be natural? I think she deserved to die the way she did. - Turkeyasylum
She's worse than Elsa's parents. At least Elsa's parents had good intentions. Gothel goes out of her way to emotionally abuse Rapunzel to manipulate her to stay in the tower. - Treacle
Obviously she was a bad character, but every movie needs a villain. Take her out and there is no conflict. She is honestly one of my all time favourite villains. She is necessary in order to get the moral of the story out. I love her.
Unlikable bitch with no redeeming or even interesting qualities. I understand that she's supposed to be a villain, but she's not a very enjoyable one. - Treacle
V 3 Comments
58
Maleficent (Sleeping Beauty)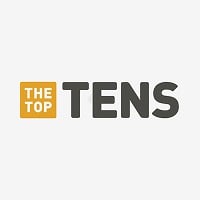 Maleficent is AWESOME! how is she even on this list?
Evil but cool
59
Jaq (Cinderella)
I felt way to much time of the movie was wasted on those annoying mice, all of them come to think of it are stupid and annoying, it would have been so much better had they not spoken a word like all the other animals in the film. Cinderella is a pretty good movie not a huge fan, but they missed so many good opportunities because of those stupid mice, Cinderella felt like a secondary character to me, I felt the mice had more screen time. WRONG!
He is the reason Cinderella was saved.
HE IS THE BEST IN THE WORLD. SHOVE OFF, HATERS!
Useless
60 Clayton (Tarzan)
PSearch List
Recommended Lists
Related Lists

Top Ten Most Overrated Disney Movie Characters
Best Disney Movie Characters

Top Ten Best Non-Walt Disney Animated Movie Characters

Top 10 Best Non Disney Female Animated Movie Characters
List Stats
500 votes
111 listings
3 years, 271 days old

Top Remixes (11)

1. Snow White (Snow White and the Seven Dwarfs)
2. Merida (Brave)
3. Cinderella (Cinderella)
ToptenPizza

1. Dory (Finding Nemo / Finding Dory )
2. Hans (Frozen)
3. Bellwether (Zootopia)
VideoGamefan5

1. Elsa (Frozen)
2. Jean (Wreck It Ralph)
3. Duke of Weaselton (Frozen)
AnnaOfArendelle332
View All 11
Posts
Error Reporting
See a factual error in these listings? Report it
here
.