Greatest Yaoi Couples Of All Time
All right now, I'm pretty sure no other list in this website exists like the one I've just made so this is for all of you yaoi fans out there. Note that this list can include fan-made yaoi couples (doujinshis) or storyline couples from actual yaoi anime. Also allowed are slash couples

So pick your favorite and start voting! Enjoy (:



1 USUK- Axis Powers Hetalia

USUK is the best pairing I've ever seen. Long time ago, I think that history is boring and it's not worth studying. You know, but thanks to Axis Power Hetalia, I gain interest in history, and thanks to the pairing "USUK" I'm now in love deeply with this paring. They are just... something is just special about them. There is a very touching doujinshi call "From a new world with love" It's a real fact history doujinshi (USUK) it's very touching, I cried. I just love USUK. They belongs to each other, and without each other, they will be nothing!

I have liked many, many, many yaoi pairings throught my years of being a fan, but this couple has had the biggest impact! Not to mention it makes listening to WWII lectures in history class a little less boring!

They are a perfect couple in my eyes, and probably one of the best I've seen yet. I have yet to run out of ideas for fan-fiction involving these too, and the range of what they have been through allows for so many takes on stories.

Not to mention they are a ' sexy couple. o. ~

Because of this pairing, now I like yaoi XD

From the start, I was aware of the fact that USUK was clearly one of the biggest pairings in the hetalia fandom. For that reason, I was against it. I simply didn't get the hype over USUK. I saw people being neglected for shipping them, and I just couldn't see the pairing in any light to which it seemed appealing. So I ignored USUK completely, never wanting to get involved. That plan didn't work out too well because USUK was all over my dash on tumblr 24/7 At first it was irritating, but the more I saw of them, the more I was intrigued, and eventually grew to kinda like it. I was in denial, until I read a few USUK fanfics, and boom. It hit me like a brick wall. I couldn't possibly NOT ship them. I felt guilty even, for liking the pairing whom I had despised for whatever reasons before. Once I got to that point I realized it was too late to turn back. I have much respect for every other pairing ok DON'T GET ME WRONG. You're entitled to your own opinions. Personally, for me, USUK will be ...more

2 Sasuke Uchiha & Naruto Uzumaki - Naruto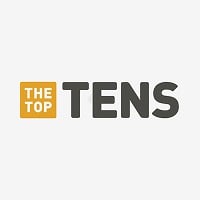 Sexy it's like they are meant for each other in a gay yaoi way so hot!
Sasunaru is the most role played and placed together when most other yoai couple parings and that the mange even says the it's a lovetriangle between squad 7 because sakura loves sasuke, sasUKE love naruto. And naruto loves sakura people and also I believe that naruto and SasUKE are ment to be together. Just thing about it and read the mangas description and you will see what I'm talking about but the kiss in the manga and anime totally gave them the yaoi title. And also that sasuke didn't kill naruto also gave then a love show but I believe narutos going to forget Sakura and move or run right into sasuke's arms and live A loving yaoi life and Sakura gets lee or ino who knows I only think about the relationship between naruto and sasuke so just think about what I said and tell it doesn't sound like they where meant to be together from the beginning.
They are the best couple. It's not because they look good together (they do though), but it actually makes sense for them to be together. They both hold a big influence on each other. Naruto has dedicated himself to save sasuke above all else and is even willing to sacrifice his life alongside him as long as sasuke is free from his anguish. Sasuke has the hardest time refusing to acknowledge that naruto means anything to him but in the end he's the only one able to rile him up and have a change in his character. Even Itachi admits that the only one that can save/change sasuke is naruto. Sasuke has always rejected any girl who confessed to him and has even gone so far as to killing them just to have fun or because of they're a burden. Naruto has gotten two girls to confess to him and he has told one that he hates bull, and he hasn't even bother to acknowledge the other one. Naruto is always thinking of sasuke even while he's trying to save the rest of the world. Sasuke is shocked that ...more
Sasuke and Naruto is hands down the best couple out there. The dynamic of their relationship is like no other I've seen. It's true that Naruto seems to be more obsessed with Sasuke but I feel like Sasuke does have a reserved spot in his heart for Naruto as well. The way Kishimoto tells the story of similar life styles and how making certain decisions can change a person entirely. They complete each other in ways that none of the other characters can even compare. Naruto is the only one who can stand up to Sasuke and affect his emotions the way he does. Sasuke doesn't want to admit it but I bet he feels happy that Naruto hasn't given up on him. He is baffled that Naruto would spend so much of his time chasing after him but because of that, his trust and faith in Naruto doesn't disappear. He knows that everyone else out there has given up on him except Naruto. Naruto loves Sasuke to an extent that surpasses friendship. I mean, I love my friends to death but if they went evil, killed ...more
I honestly LOVE sasunaru because they are just so perfect and amazing together. There are many parts in the anime and manga that show how much they are meant to be together, every one relies on Naruto to save Sasuke, Naruto is always thinking about Sasuke, Sasuke although appears to not care he still has little glances and worries towards Naruto throughout the series, even when Madara visited Naruto he said they were chosen by fate (fire and hatred) one cannot exist without the other. This couple is the only one I worry about in Naruto and there has already been TWO kissing scenes between Naruto and Sasuke which gives me hope :). And also Sasuke with Sakura, Sasuke considers her a friend and cares for her but he doesn't really like her all that much, the only time there was a good scene between them was when he was leaving and he said thank you to her but she took it all to heart and only remembers that scene in flashbacks when Naruto had kisses bondage and close fights to remember ...more
3
Shizuo & Izaya - Durarara
At first, when I was about 15 episode I thought "How people can see them together?! They really hate each other, they just can't be together! " But now I'm just crazy about them. My favourite yaoi couple for ever!
When I first heard of this pairing, I became a little curious and started watching the anime. I was anticipating and waiting for the episode where they interact, so when I was on episode 2 (I believe it was) I laughed at how Shizuo threw a vending machine at Izaya and that was the first (I think) that he didn't dodge a throwing object at him until later on in the episodes. As it goes on, I became obsessed with the two because of the way Shizuo was so focused on killing Izaya that it came to a point where he can even smell him! I was even cheering and praising at Erika for pairing them up, despite them hating each other. I think my obsession peaked up when I came to the last episode where Shizuo was really intent on killing Izaya that he made a ruckus to the city because of the signs and vehicles. I really love the chemistry between these two and I always think that they're expressing their love for each other through hate to the extent where they want to kill each other. I'm a sucker ...more
This love/hate relationship is so canon, it's not even funny. They're perfect for each other! With all their fights and comments about each other, how can people not see how they are obvious together and meant-to-be?
I discovered Durarara through these two. I knew that they can never be together, and of course I don't believe they love each other, But the love-heat (except for the fact that they don't love each other) is what drawed me in. I found that this pairing was great and just quite enjoyable to ship. I vote for it because of the many reasons as to why I love shizaya.
First off, I believe that the other wouldn't be the other without the other person there. Besides, if one died what would the other do? Izaya would be extremely bored, and Shizuo would probably felt a bit empty inside, perhaps missing those fights he had with Izaya. But one thing that stood out to me was that the anime points out the pairing, mostly through Erika. Now, before people nag at me about how 'Thia pairing can never happen' I would like to say that this is simply my opinion. If you respect mine I will respect yours. Thank you.
4
Sebastian & Ciel - Kuroshitsuji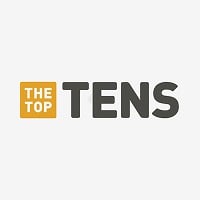 So difficult to choose! >. < But I gotta say, Sebastian and Ciel. I love them to death. I love their dark, twisted relationship and I think it is incredibly cute how Ciel can't seem to live without Sebastian. I really think Sebastian cares for Ciel as well, in his own way.
Well the obviously shounen-ai hints are in the manga XD though it might ever officially be shounen ai. However the reader can definitely feel a connection between the two as more than master and servant. What I love about their relationship is that there's no romance going on but you can feel that they do care for each other. Of course Sebastian likes to see Ciel being frustrated or hurt but I think the only reason is that he likes seeing his master react and the same with Ciel.
I have just recently started watching Kuro, and I can say with 100% accuracy that Sebastian and Ciel have stolen my heart. I don't know when I started shipping them together, maybe around episode 2? But then Liz came in and well, let's just say I was part of the mob of people telling Ciel to just slap her! Elizabeth reminds me of Risa Harada from DNAngel, there's just something about her that makes me just... ugh. Now, I'm not trying to bash her or anything, but I just can't stand the thought of Ciel ending up with Liz or anyone else! I would rather have him paired up with no one. So, I know I've started rambling, but in conclusion: SebaCiel is my drug. I can't have a single moment where it's not somewhere in my mind.
I just feel they love each other in a different sense that we all know. I mean if you really think about it, nothing about Ciel and his life is normal, and Sebastian isn't even human... So why should their relationship be anything but? And I hate when people only depict their relationship as physical and sexual and all that, because it's really not (talking about fanfiction now). They have some sort of strange bond that we will never understand. I full heartedly believe that they love each other, and they don't even realize it. Their love is mysterious and dark and twisted and based off of all the taboos the world shuns against... Yet I think they care for each other more than they will ever admit to, and their love is strong and transcends anything that most of us will ever know.
5
Nezumi & Shion - No.6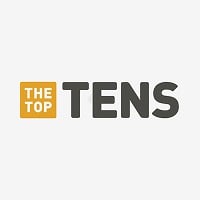 These two are amazing! Now I already love the whole sweet uke and badass seme, but these two take it to the next level. This isn't the simple seme with a bad past sees light through a sweet uke. They balance each other out! Not only is Shion showing Nezumi light, but it's also Nezumi that's showing Shion just how cruel the world can be. However, Nezumi does it in a way that won't completely break Shion. Not only that, but it's not just a fact of having them save each other; it's simply the fact that the two just work together well. I just see them and I can already see a married couple! They fight and argue, but they also care about each other more than anyone else. I nearly died on the scene when Nezumi told Shion never to give him a goodbye kiss again, and I was out when Shion tried to kill that guy for Nezumi. I also just love how when Shion begins to lose who he is Nezumi is desperate to save him. All in all, the two are not only adorable and perfect together, but they're always ...more
I loved them the moment I watch their moments together after just watching the first episode of the anime and I totally ship them so much! Love it!
There's something so captivating by this ship. It was displayed so naturally and then slowly grew into the beauty I see it as. Everything, from the cute little dance to the goodbye kiss, just seemed so natural and realistic. In just 11 episodes, it has managed to mesmerize me with its brilliance. Nezumi and Shion act like a couple already they share the same bed, argue, feed each other, and care for one another in their own different ways. They were complete opposites kuro-shiro appearance, one's life was filled with privilege, the other's was tainted with loss. But they're more than just your typical badass seme - naive uke combo, they balanced each other out in such a way, that they affected each other. Shion opened Nezumi's eyes with his resolve to find a compromise, and slowly destroying Nezumi's idea of &quotblack and white.&quot Nezumi showed Shion just how cruel the world could be. Shion's change was obvious when he took drastic measures to protect Nezumi by shooting to kill ...more
I love this pairing. I almost voted for others but then I saw this. They're love is so adorable since Shion is so pure and fragile yet Nezumi is so cold and harsh without meaning. Dispite that fact that Nezumi has hurt Shion so much Shion just smiles and forgives him, while Nezumi thinks he's no good for him and is scared to love him back. Then there's the fact that there love is doomed, it's like Romeo and Juliet. Nezumi wants to destroy No. 6 and Shion wants to save it. Dispite knowing, Shion can't bring himself to leave Nezumi because he loves him too much. Then there's the scene that dooms their love the most when Nezumi leaves Shion for good. I tear up when I think about them. It's bittersweet and you can't let go.
6
Germany & Italy - Hetalia
This is perhaps one of the most popular pairings in the fandom (besides USUK). I'm not sure why I like it more than USUK, but it just seems to be smoother than USUK's relationship. Italy can be a little annoying, along with America, and Germany and England are both so easy to set off. But if you think about it, Italy and Germany have so many canon moments that it's ridiculous. England and America have some, sure, but I've seen more evidence of FrUK than I have of USUK. GerIta has the most, however. Italy has asked Germany to kiss him, which he did, and Germany has said "Ich liebe dich, " which translates to "I love you" in English. They're constantly together, no matter how much Germany may want to kick Italy out (though that was mostly done when they first met).

Overall, it's canon. Get over it USUK shippers.

This really deserves to be Number 1, not Number 9. But then again, that's just my opinion.
Who can resist the sweetness of the smexy German? I've adored this pairing since I saw Hetalia, though I do love AkuRoku the most, this one is definitely second
Well, after the Bon San Valentino chapter, we know that Germany likes Italy. Nothing is more adorable than a serious German getting jealous over a clueless Italy's flirting.
Pair them since the first time watched Hetalia. My second OTP till now, the first is SouTaku. GerIta makes my heart melted
7
Sanji & Zoro - One Piece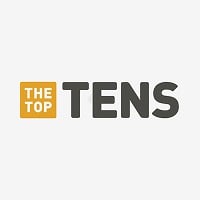 If they aren't made for each other, I think the very foundation on which love is built would crumble. What they have defies all forms of conventional love, they share something very profound, something that's very very close to love and at the same time, is a million light years away from it. The amount of trust that the two share implicitly is something that can't be expressed in words. They claim to dislike each other and always find a way to pick a fight, but when times are hard, the person that each of them rely on the most, is the other. There's plenty canon proof for that. On top of that, they each have such distinctive qualities that bring about a uniqueness to the pair; Sanji with his kindness that's hidden within insults, curly eyebrows, cooking, lady-worship, black-leg style, double-breasted black suit, cigarettes, self-sacrificial attitude when things take a turn for the worse, and Zoro with his boundless determination, green hair, three swords, three earrings, trademark ...more
It's never a natural One Piece episode if these two don't fight or hurl insults at each other. They can't help but be focused on each other, making them probably the most popular pairing in the series (at least, fan-verse). Also, you might want to check out the Zoro's sacrifice episode. If you haven't shipped them yet, that episode will convert you.
They are so meant for each other. They always fight but they know that they can always count on one another in an important battle. They may not appear to get along but that is because the two of them are extremely stubborn and have difficulties expressing their feelings a lot of the time.
Those sexy guys are clearly obsessed with each other, though they sure work hard at pretending to hate each other. On Zou, Sanji was the one Zoro kept asking about, he barely mentioned the others. He had to throw insults at the same time to save face and it was hilarious. You are not fooling anyone Zoro!
8
Victor Nikiforov x Yuri Katsuki - Yuri!! On Ice
I ship these two so much! They are so cute together! They had so many great moments like when Victor wanted to know more about Yuri and took his hand and they got really close to each other! It is undeniable the chemistry between these two. Also how they make each other better, like how Yuri lacks confidence but Victor teaches him how to be and how Victor kind of sucks as a coach like when he made Yuri cry but Yuri still supports him and teaches him to deal with people's feelings. Anyway they are always special moments like when they KISSED! ! They are always better together. They are an amazing couple!
I love them so much! They are so cute together! This should be higher! The chemistry between them is undeniable! They are meant to be with each other! Everyone can see how much they care for one another! This anime was truly amazing! I had so much feels! It brought tears to my eyes and happiness to my heart! No one can deny how much they change and better each other. Yuri became more confident in himself and he won second place in the grand pix finals thanks to Victor. Thanks to Yuri Victor doesn't have to be so closed off and feel like he can only accomplish things on his own. They really do belong together! They are so important to each other!
This is one of my favorite gay ships it is so cute and I remember the kiss with Yuri and Victor on one of the episodes it was so cute and I think that kiss broke the internet but that is just my opinion ya'll and also this should be higher on this list
Let me just say this. When I first watched this I thought they were the cutest thing because you could see how Yuri depended on victor so much and how much he cared for him. Then Victor had always been closed off and thought that he needed to achieve greatness by himself, but he even said that after meeting Yuri that all changed. He is feeling all these new feelings just because of him. They are my OTP.
9
Usagi & Misaki - Junjou Romantica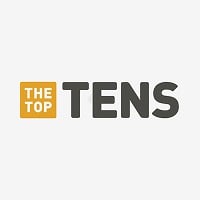 There are many interesting couples and it is hard to choose who is best because storylines are sometimes really different. However, choosing this couple, it can never go wrong.
They always boost up my mood, very funny and lovable couple.
Out of all yaois I've seen, I LOVE this couple more than others! No matter what this will always be the best in my book and others
Out of the three Junjou Romantica pairings, Usagi & Misaki is my favorite! They are just so cute and lovable. Despite their differences, you can tell that they really love each other. While their relationship in the beginning was shaky (due to several misunderstandings) they always find a solution through a series of mostly comedic and sometimes serious events. There is just so much passion between these two that it just really caught my attention from the start. I just love Usagi/Misaki! X3
10
Light Yagami & L - Deathnote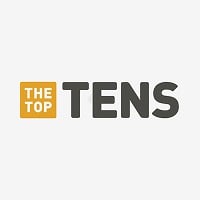 While most people like to mention the handcuffs, I'll just say that the only reason L ended up dying was, basically, because he let Raito be his death. If he were not in love with him, he wouldn't have done that; Raito can also be seen as obsessing over L, even and especially after he's dead. He says that Near is below L, even when Near has proven himself to be a worthy opponent, and did end up winning. Obviously he places L on a higher pedestal than anyone else.
I've never been so in love with a paring. Most yaoi ships bother me because people "ship them just to ship them." But these two... They have a connection on such a deep and emotional level. It was so clear that they cared for each other. Even after l died, light proved multiple times that he has nothing but respect for L. Light kept going on about how "L is the greatest detective in the world." And don't forget how offended he was when he saw Near wearing L's mask. Light even ADMITTED in the manga that he got "too emotional for L". And that's when you realize, People say Light hates L, and that they don't belong together because "Light killed him." But think about it. If light was willing to kill his whole family if they found out about the death note, what makes you think he would hesitate to kill L, even if HE DID care for him? And what about them handcuffed together? Imagine all little events that happened when they weren't working? Such as, ...more
they are so cute and I considered L the more feminine on plus U have to admit that the scene where L dried lights feet was the best anime yaoi scene in the history of yaoi
This is one of the only pairings, anime or otherwise, where I've actually seen gay chemistry and the ship isn't "technically canon". We also have proof that these characters may, in fact, actually BE gay. That's not always the case. A lot of people only ship Lawlight for the yaoi, basically the senseless sex, but there are emotions involved too- emotions that lead to a roller coaster of a relationship that inspires all kinds of creativity. Personally, I ship it because they attract each other- whether it be as friends, enemies, or partners, you can't deny the equal attraction. They are so similar, yet they have key differences, and it makes them a perfect fit.
The Newcomers
? Funtime Freddy X Funtime Foxy - Five Nights at Freddy's: Sister Location
? Sonic & Tails - Sonic the Hedgehog
The Contenders
11
Takano & Ritsu Onodera - Sekaiichi Hatsukoi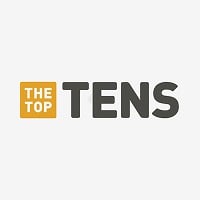 One of the best yaoi out there and its really cute!
I love how their heartbreak is real and how they're showing how it affected them... And now that they're falling in love with each other all over again (if they ever stopped loving), it's a lot more exciting!
I just love their love story. And it's funny too -in every way-. But definitely, cute and really heartwarming. I've never been in love, but this manga made me understand what true love is -and what it should be- and that it's just beautiful.
In some pairs that I envy most, this is one of the most. Childish and naive Ritsu, with skillful and warm-hearted (cold-attitude) Takano make it very wonderful
12
Kageyama & Hinata - Haikyuu!!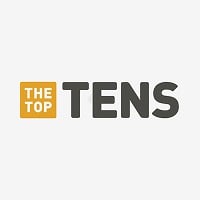 YES! YES! YES! I shipped them since I first started watching Haikyuu! Hinata saved Kageyama from hating volleyball and Kageyama is always angry and irritated, but he slowly warms up to Hinata. Hinata also prefers when Kageyama throws for him, and they're always obsessing over each other. It's seriously so perfect!
YASSS my dude!
I'm so happy I found this, like they just have this amazing connection.
I love KAGEHINA!
KageHina for life! (Sports anime are always full of gay ships)
Their love for each other is indescribable. They just have these moments where you SWEAR their gonna kill each other and other moments where they're about to kiss each other. This ship is one of my all-time favorites and I hope it stays that way.
13
Riku & Sora - Kingdom Hearts Series
Games like this remind me of why I like Shonen-ai especially when it's not intended - because that's where they really put in the effort. And Sora and Riku's relationship, for better or worse, is what makes the series tick. It's what made KH1 with them fighting for the Keyblade and Riku's jealousy issues; it's a great part of what made CoM work in both scenarios; KHII brought this to a whole new level with Sora scouring the universe in search of Riku and Riku watching over Sora from the shadows, wanting nothing more than for Sora to be safe and happy. Then came Days and we saw just how far Riku was willing to go for Sora, and them being versions of Sora are why he couldn't bring himself to be completely cruel towards Xion and Roxas. Re:Coded showed that even in replicated memories they're still the closest of people, and even in BBS they were destined to be the two friends who'll save the universe and who want nothing more than to protect each other. Sora is Riku's most important ...more
I'm usually angry when someone creates a yaoi couple on the only basis of "they look cute together" or "they are best friends", especially if there is a female love interest right there. So in the beginning I hate this ship.

But then, in HK2... the infamous scene during the last levels of the game. Both his suppose "girlfriend" and Riku in front of him, after a long, long time... and he ALMOST IGNORES KAIRI AND GOES ON A CRYING/I'M SORRY SCENE KNEELING DOWN TO HIM AND ALMOST KISSING HIS HAND.

Sometimes, evidences are too strong to be ignored, even by the most skeptical people about yaoi couples.
I totally agree. Sora and Riku may not have been intended to act this way towards each other this way, but somehow it did get that way. It made all of the fans very happy, and the fangirls (who wouldn't be happy for that ) I personally always find myself looking for SoRiku fanfictions and pictures more than any pairing, yaoi, yuri, or neither combined. SoRiku is powerful and every fanfiction, every drawing of those two together touches my heart and soul and makes me hunger for more of it, even showing it to my friends, and they react in almost the same way.
Ever since my siblings got the game when I was 10 years-old, I always thought they were more than friends but by the time I never knew what "Yaoi" was or ever heard of it before. No, this couple wasn't my First Yaoi, but it really makes sense to me. About the trust and true friendship Sora refused to give up on and never giving up on getting Riku back so they can live their old life again, and the sudden craving for Sora when he went bad. It makes total sense, no?
14
Lelouch & Suzaku - Code Geass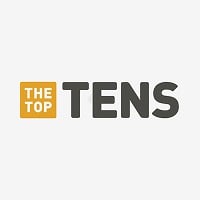 I have many reasons to call this pairing my favorite. For one, the anime is one of the best I have ever seen. Lelouch is such a deeply emotional and complex character that clashes very well with Suzaku's own turbulence and their equally clashing views on how to handle situations make character development some of the best I've ever seen. Two, they both know they love each other dearly no matter what happens and it's proved once Lelouch makes his plans for Zero Requiem and Suzaku goes along with it to make the world a better place. And lastly, they are adorable together. Lelouch is the serious one with all the beauty and charisma of a true prince while Suzaku is loyal and devoted to him. (At least in the end. )
Their relationship is such an awkward one; with Lelouch being Zero and Suzaku wanting to kill Zero.

Definitely worth watching Code Geass for
This anime broke my heart couple of times, being your regular otaku I watched a lot of anime, I can totally say that this anime is extremely well made; from a forever twisting plot to a certain glasses wearing school girl humping a table. The ship Suzalulu is like a inferno compared most of the other ships in the anime world, Lelouch's personality is naturally deceptive while Suzaku is almost the complete opposite, always rushing into battles hardly ever worried for his life, they balance each other perfectly. Plus, in the end even after so much conflict Suzaku decided to continue following Lelouch's so they can create a perfect world, Lelouch trusting his life to Suzaku, all of that just shows no matter what happens they'll always get back together in this cruel world.

P.S. If you haven't already seen this anime yet, I highly recommend it, it is just too irresistible for me.
One's strength is another's weakness. At first, they opposed each other and clashed brilliantly. Suzaku's athleticism was Lelouch's downfall. Lelouch's intelligence was Suzaku's bane.

Only together did they bring the world to its knees.
15
Itoki & Tokiya - Uta No Prince Sama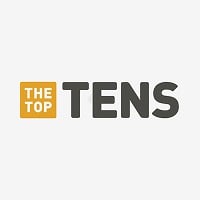 Definitely ADORABLE. The fan fictions of them are adorable. The pictures are hot. So cute, Itoki the cute, happy go lucky airhead and Tokiya the serious but hot singer.
Oh my glob, this couple is so cute and funny. I mean they can both be uke and seme, their personalities clash but that causes fireworks between them. If they were into all the same stuff, sure they'll get alibg easily but then it would be boring, I mean that's their relationship, we all can see it, theirs sparks between them.
They are so made for each other. Even though they are opposites, I think they can work it out♥
They're an adorable couple! Otoya is so cute and warm, also kind heart. It's total different with the personality of Tokiya. But seriously, they're the greatest couple ever!
16
Gary & Ash - Pokemon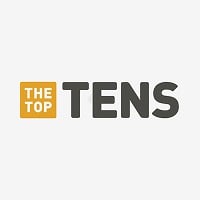 The show Pokemon is for children, so they obviously will never be together. But the being for children doesn't mean that they can't flirt with each other. There are little hints in the anime that there might be somewhat of a crush going on between the two.
During that time Gary got injured in the original series, the way Ash picked him up... it was obvious. Heheheh
There are some hints if you think about it. I think they're perfect together! The producers will probably never pair Ash up with anyone, much less Gary. But a girl can dream right?
Realistically, I know it will never become canon. But, these two are cute together and the history they have is very interesting.
17
Naruto & Sasuke - Naruto
Although hinata is for Naruto and sakura is for sasuke there is nothing wrong with a little yaoi you know
love THEMM
18
Cain & Abel - Starfighter
Has to be 1. Everything in their relationship blows everything off. Badass Cain and an adorable Abel. With competition going into their relationship, it makes the challenges tastier. There is quite an opposites quality in them. This is what makes them CLICK. SO. MUCH! Cain & Abel all the way.
The epic pairing from Hamletmachine's original comic, Starfighter. Not the typical yaoi couple! What's Cain up to? Is Abel going to be able to weather the storm well? - dazza1008
Totally unique~ I haven't almost ever seen a couple quite as interesting! It's absolutely wonderful that this had a plot as well, as it's pretty east to notice that a lot of yaoi's tend to forget to involve anything more than the 'love'...
Totally unique and a definite example of opposites attract, not to mention the power play going on.
19
Axel & Roxas - Kingdom Hearts
I personally believe that this couple is much better than Sora and Riku, and there are probably other people out there who feel the same. I love Axel and Roxas; the chemistry between them is just so much different from Sora and Riku and I think its partly because of the fact that their "Nobodies" who lack hearts, and supposedly feel nothing. And yet, Axel DID feel a sort of attachment to Roxas and was sad when he left the organization. - Tentenxhinata
Honestly, I'm surprised this couple isn't in the top 10. In the game, it's obvious that they love each other. I mean the way Axel says "I just wanted to see Roxas... He made me feel like I had a heart. " And even when he says "Lets meet again... in the next life. " and Roxas nods and says "Yeah... I'll be waiting. " Honestly, I almost cried when Axel died and when Roxas became one with Sora.
The proof is always in the pudding. After trudging around the internet for various tidbits which show a strong bond between these two, no other pairing comes close, at least in regards to Kingdom Hearts. It is extremely difficult not to believe the great potential between Axel and Roxas when reading, playing, and reading some more of everything that has to do with Kingdom Hearts.
This is my number one favorite yaoi couple, with USUK, RusLiet and Gerita close behind it. Gotta vote on it to get it into the top 10 where it belongs. I mean, like others have said it is int he game, and you gotta admit, it's just one of the sexiest things EVER. 'Specially for me, as I'm an Axel cosplayer and my girlfriend cosplays Roxas.
20
Eiri Yuki & Shuichi Shindou - Gravitation
Yuki and Shuichi are absolutely just the cutest, utterly dysfunctional couple. They've gone through so much together and honestly, if they weren't meant to be, then they wouldn't still be together. Their relationship is sprinkled with a lot of truism too, the fact that Eiri is hesitant at first, and the history that goes way behind. In fact, Shuichi is having a hard time balancing his career and love life.

Shuichi is incredibly dedicated, and also very clumsy and adorable. He knows that he's already fallen in love with Yuki, and doesn't bother to hide it much. However, he still has to make an effort to transition into Eiri's family. After all, his brother-in-law is Shuichi's boss. Eiri, on the other hand, slowly falls in love with Shuichi, and eventually realizes it, too. The moment Shuichi barreled his way into Eiri's life obviously changed... Everything,

The entire story of Gravitation is incredibly hilarious, and also very sweet. The fact that Eiri is having a harder ...more
The manga that made me a fujoshi. Hillarious and silly, offset by a seriousness that leaves one breathless with anticipation with a dysfunctional-functional couple at the center.
They are THE classic couple. Gravitation is what brought BL to the spotlight. I mean, other animes had undertones of it but Gravitation was centered around BL.
OMG Shuichi is so adorable x3 and Yuki is just SO HAWTT lolool and then together they just make a classic and beautiful couple :3
21
Sirius & Remus - Harry Potter
Ah yes, Sirius x Remus lmao. I ship it so much. - ShadowPuppet2013
22
Dave & John - Homestuck
Saddens me that homestuck pairings aren't higher. But I mean there are so many pairings that it would take up the whole page.
! I'm surprised this is still only 77! (not that I have any problem with USUK, but still. ) I love this pairing to bits, and it's almost canon! (almost. )
It's so close to being canon, it's practically canon already.
We all know the truth, John.

Yes homo.
Yes John. You are a homosexual. Admit it.
23
Akashi Seijuuro & Furihata Kouki - Kuroko No Basket
A rare and underappreciated pairing!
Dorks but adorable >.<
They're adorableee with their personalities being polar opposites
My first Kuroko no basuke pairing was MurasakibaraxHimuro. But my favourite pairing still got to be Akashix furihata. It is probably because I want to see Akashi in love and maybe it's because furihata is so cute! 😆
24
Tamaki Souh & Kyoya Ootori - Ouran Highschool Host Club
Just... Yes. Have you ever noticed that, without Haruhi, the Host Club is a complete yaoi cycle? Kaoru and Hikaru, Mori and Hani, and... Tamaki and Kyoya. It's obvious! Though, I prefer Kyoya with Nekozawa (/shot), I also adore this pair.
While I wasn't originally into this paring, a friend of mine introduced me to it and I realized how adorable they were. Tamaki's enthusiasm and charm really balances out Kyoya's intelligence and aloof manner, and it's nice to watch them interact with one another.
This pairing is so cute! Tamaki's ridiculous, quirky actions matched with Kyouya's cold albeit laid-back nature is the sort of thing I look for in my yaoi couples. It's probably the only one where I would have Tamaki's personality be the dominate one. KyoTama all the way~
They're very cute together and they're opposites of each other. Opposites attract. I even find myself shipping this pairing more than the main one. Kyoya is dark, cold, and aloof, Tamaki is bright, positive and warm. They're like sun and moon. It's beautiful.
25
Joey & Yugi - Yugioh
They do anything for each other and went through great leanghs each other & got so far & grew thanks to each other.
26
Erwin & Levi - Shingeki no Kyojin
This IS in my top three yaoi, I absolutely LOVE Eren and Levi together they make a perfect damaged couple. They both have crazy bad pasts but they still manage to come out on top, they are simply amazing together. I really don't know how this is not in at least the top ten of yaoi ships. I will love them forever.
One of the biggest anime yaoi ships and it's not already on here. How.
A huge fandom, how is this ship this far back?
Can't believe this ship is so far back! I love them as a couple!
The ship MIGHT be one-sided, since I do believe that Eren is in love with Levi. Eren admires him. And we do know that Levi cares a lot about Eren, too. I ship them so much!
27
Jack & King - Cave Story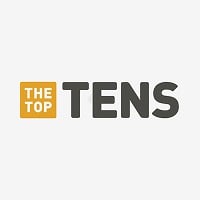 Actually, I wrote another story with this pairing in it. It's called "Toroko Got Fingered", and you should read it because it's seriously one of the best-written, funniest and most importantly most underrated fanfics of all time.

At first, this may seem like a bizarre couple (and don't get me wrong, it kind of is), but then you realize just how perfectly these two mix with other. Their roles in the story are as follows:

Brains (Jack) and Brawn (King). It's almost like the two of them were literally MADE for each other. Also, it shows a certain especially soft side of King that you never really see in Cave Story proper. Aww - xandermartin98
However, this is also the hardest one to actually get right, unfortunately. Which is why it isn't higher - xandermartin98
28 Kira Yamato & Athrun Zala - Mobile Suit Gundam SEED
29
Ichigo & Hitsugaya - Bleach
Cutest couple the blustering short older man and the commanding but gentle young lover are so cute specially now that Toshiba shows his adult form
MY Bleach OTP. They complement each other personality-wise and fighting style. It's like they're made for each other. Not to mention, they understand each other as far as wanting to protect those they care about and having lost someone important in their lives. I wish there are more fan fiction with this couple.
Some people just need to try and read a one shot about them. Its cute!
I just love this couple so much! Especially how Toshiro is always blushing and said the opposite thing of what he wanted to say! And there is really good fanfic called Empathy that got me hooked with this couple, like, forever.
30
Roy Mustang & Edward Elric - Full Metal Alechimst
Yeah, this was pretty much my first yaoi couple. I loved them because of the UST which caused them to lash out so often at each other. Also, I love them because Roy is very dedicated to caring for Ed, and the potential for this couple would increas enormously as soon as Ed realised all Roy does for him and began to allow himself to care about the man in return. Also, it is obvious to me that Roy was super-depressed when Ed left for Germany--he didn't come back until Ed had pretty much returned. And the look on Roy's face when he sees Ed during Shamballa... ! So good! Unfortunately, the amazingly unambiguous ending to Shamballa and the original anime series was not allowed to remain. By the end of the manga, and the new Brotherhood Edward has been successfully hetero-paired by the manga-ka. Not cool, mate. Not. Cool. You do your fans a great disservice when you cement the pairing so obstinately--like a big 'F you; you're wrong' to all us wishers. Plus, Winry totally belongs with Al. ...more
I tend to pick a yaoi couple I like for almost every series I get into, but this one is just so cute! Their relationship is really just a lot of screaming, but I live this ship to death!
Ed hates Roy. How are they even a couple? They're more of a father-son relationship
This is the first yaoi couple I got obsessed with and it is still my favourite. I just love how they are both extremely stubborn, so they're relationship is always somewhat like a war. Yet, it is very cute how they both still show their affection towards eachother, and how because of the world they live in and their past, they deny their love at first but then it always becomes so strong they can't help it. They are so cute~! expecially with short-tempered, little edward, who always acts so strong yet hew still needs roy in his life. And roy, who is a very determined colonel who would do anything to reach his goals, but then edward, his only weakness (other then hughes), is someone he would give up his life to protect. I find that they are made for eachother, and that their relationship is one of the most intresting, akaward, amusing, and adorible relationships ever! SO KAWAII!
31
Ike & Soren - Fire Emblem 9/10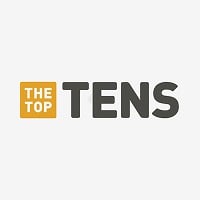 The best Fire Emblem Pairing in my opinion, and also in my opinion the past yaoi pairing. Considering you combine big, stong, muscular Ike with dainty, effeminate Soren, it seem to be a winning combo in my book for a good Seme /Uke combo XD - Seraphimchild
Their relationship is solid and emotional, and while I'm generally a het fan and ship several other het pairs even within the same game, this goes pretty far into the 'obviously not just friends' territory. The only lousy part is that Soren's usually ukeified pretty bad in fanworks.
Yes. Definitely one of the greatest pairs in the series.
They love each other
32
Dirk & Jake - Homestuck
I absolutely love this pairing not just because they are incredibly sexy but both of them could be SEME or UKE
I came onto this website not knowing Homestuck (about a year or two ago), and now I do know Homestuck I love this pairing so it has my vote for sure
Since this ship is the most canon of all the yaoi ship, I think there is no need to debate over it, also they're just so cute together, and we know that they actually were together, so...
I ship this hard! - SamuiNeko
Ehh overrated if you ask me but I still ship it. - ShadowPuppet2013
33
Ichigo Kurosaki x Uryuu Ishida - Bleach
No who can't fall in love with the nerdy (yet badass) with the badass (yet caring) couple?
Yes beside their both crazy powerful and can handle each other
They're just made for each other.
Sorry but a sexy feisty beast like ichigo wouldn't be satisfied by a nerd like uryuu
34
Leorio & Kurapika - Hunter x Hunter
Do you know how happy I am to see this pairing? I shipped them from the first episode of Hunter X Hunter and is my number 1 OTP at the moment. Seriously, it's just so perfect and so close to being canon! They bicker like a married couple yet are best friends, risk their lives for each other, holding hands and such. And in the 1999 version the pairing is really really obvious like the scene where they meet in the park with the phones when Killua and Gon are with them, and the hotel room scene. Kurapika is always serious and intense except when he's with Leorio, Killua or Gon and Leorio's protectiveness and happy/funny personality really fits with Kurapika's. They're like two sides of the same coin or two pieces of the same jigsaw puzzle, they just fit. And one more thing, THE WAY KURAPIKA LOOKS AT LEORIO.
The warrior and The healer, what's not to love? Leorio's happy-go-lucky attitude compliments Kurapika's intense character. After a long day of bounty hunting the Phantom Troupe's member who else would be there to heal and love him? No one but Leorio. They would complete each other, yes there would many arguments, but they would always be solved.
Yes! Kurapika is always so serious avenging his clan that it makes me sad looking at him. He needs someone close to heal his broken heart. Gon and Killua were his friends too but they were always away. Anyway,have you ever seen anyone else contacting Kurapika other than Leorio?
No...just no I don't see leorio with anyone in the entire anime...however I think killua would be good with kurapika or it could be killua x feitan
35
Yamamoto & Gokudera - Katekyo Hitman Reborn!
The manga is full of hints! One panel shows Gokudera wearing a ver non-Gokudera like shirt... That looks somewhat similar to one Yamamoto was wearing in a previous chapter. In another panel, Yamamoto was seen wearing a belt/chain type thing on his pants. He and Gokudera disappear together... When they come back, said item is now on Gokudera's pants. Hm. Plus COME ON, they always seem to be around each other! Yes, I'm a total fan girl... So shoot me laugh out loud.
YES YES YES! 8059 5EVER! This pairing should rank more! They are perfect together there are like subtle moments between them in the anime and manga, they're always together even though gokudera claimed he despise Yamamoto and their personality just matched so well. Yamamoto is cool, positive, and happy go lucky while gokudera is opposite, he's loud, hot headed and rash. Yamamoto is the only dude that can handle gokudera, THIS PAIRING IS REAL! They're ONE OF MY TOP YAOI OTP OF ALL TIME
Umm... What I want to say yah.. Well, I think this yaoi couple will success and they're so cute together, I love to read story out of this couple
Gosh! They look so cute together!
36
Gunvolt & Copen - Azure Striker Gunvolt
Finally its mentioned I thought I was the only one how shaped them
37
Gamzee & Tavros - Homestuck
This is adorable
This ship is gold
Ooook, just because is not anime, doesn't mean its not yaoi.
This is not a AMINE BITCHES GET IT RIGHT
38
Chrom & (Male) Robin - Fire Emblem Awakening
True, Robin can be female, but even when he's not the conversations between him and Chrom still imply something.
The whole story's just more meaningful when they're lovers.
It pained me that I couldn't get them to S-rank and could only watch helplessly as Chrom married Mary Sue-mia despite me keeping them as far away from each other as possible after the pair-up tutorial.
39
Canada & Prussia - Axis Powers Hetalia
They are so adorable. Everyone ignores poor Canada but honestly Prussia is one of the few who probably doesn't forget him. I have to mention that there is a New Prussia in Canada. I wonder how that happened...
My all time favorite, who better to go with the not noticed nation than one who is slowly being forgotten himself?
I love this couple because they are complete opposites but at the same time are perfect for one another
Is it weird for me to feel uncomfortable with this ship because I'm from Canada? - ThatZuhoStan
40
Mikleo & Sorey - Tales of Zestiria
It's lovely that a Yaoi pairing has been confirmed canon, and even better this pairing. These two are so perfect together, its crazy.
Why isn't this in at least the top 10? - PerfectImpulseX
I just love this pairing. They are so canon and Mikleo is always so jealous when Sorey is near Alisha. They were together since childhood and you can clearly see that they care about each other. It's confirmed, that Mikleo is Sorey's one and only! I also love the tainted AU, it's just so hot.
I really recommend the game and the anime series, they are both awesome!
41
Kurogane & Fai - Tsubasa Reservoir Chronicles
I don't think Kurogane and Fai belong in a yaoi list because even though they are canon, they come from a CLAMP manga and that means their relationship doesn't have to do anything with their gender, orientation, etc. Kurogane and Fai are soulmates, they would adore each other even if their gender was different. I gotta say that this is the best couple on the list, two amazing characters and their amazing story, K & F are just one example of the beauty that is the love of CLAMP characters - girl and boy, girls of boys.
Kurogane and Fai is possibly one of my favourite couples. Their polar opposite personalities make them amazing and with every action they do you seem to watch these two get closer and closer. It is simply adorable and perfect along with completely cannon. I've seen so many animes and couples but I think Kurogane and Fai is the best I have seen because they are truly in love and it is evident through every action. Through sacrifice, battles and harm, Kurogane and Fai are truly soul mates and deserving of all the love they receive.
I've always felt like Kurogane and Fai-Kun have always made an amazing group. Given the fact that they seem to complement each other very well on personalities. Kurogane is very protective over his friends and Fai is always a good friend to his friends and cares greatly about them. They know that his friends need them help and are willing to do anything to help them.
Well, clamp's been known for some boy/boy loving... what with touya and yukito being an (almost) canon. c:
So for kuro and fai to actually be a couple... wouldn't be a surprise at all. I mean, the blood sharing? That hooked me right in. The hints are all there, clamp just decided to give fangirls more power in deciding how the get together. ;D FaiKuro is
42
Gokudera & Tsuna - Katekyo Hitman Reborn
I think that this pairing is the most canon in the whole series. The way that Gokudera adores Tsuna is really adorable. I also find his overprotectiveness towards Tsuna borders possessiveness.
Don't wanna offend but how come 8059 got more votes than this adorable couple? I mean, come on, isn't the love of Goku to Tsuna so obvious? THEY BELONG TO EACH OTHER!
Tsuna is the first person Gokudera ever opened up too! He is like a loyal puppy. He's always by Tsuna's side and would do anything for him! He protects his precious JUUDAIME with his life. He's always so protective even with his friends like Yamamoto or Ryohei. I don't get why everyone thinks 8059 is such a good pairing? Gokudera is only seen yelling at Yamamoto. Sure they're friends, but the only person Hayato has ever shown an romantic feelings towards is Tsuna! (5927 for the win... Oh and sorry, I hate 8059 and D18)
Favorite khr pairing, just seeing these two lovebirds really gets me going.
43
Rose & Kanaya - Homestuck
This is a yaoi list. Female/female is yuri.
They are so cute. (But I have to say I love Misaki and Usagi)
Rosemary is life
Ah yes. Rosemary. - ShadowPuppet2013
44
Ace & Smoker - One Piece
I can believe this pairing was forgotten! It's amazing!
45
Kotetsu Hagane & Izumo Kamizuki - Naruto
They knew each other so well that they formed a combination technique. They always appear together and rarely seen separately. They look good together too.
Getting caught in the office together PERFECT SCENE TO BUST OUT A CAMERA FOR PICS!
These two are always together, so I call them 'the twins', plus there's one episode when they are holding hands and a pink glitter screen in the background! It was cute, plus who knows maybe their intimate when no goes through the gates! ~(*3*)~
46
Zoisite & Kunzite - Sailor Moon
Could it be that there are still people out there who don't realize this IS a yaoi pair (i.e. Zoisite is not really a woman, that was just the censored 90s dub)?
Why on earth isn't this higher? Their love is so beautiful! Zoisite is utterly devoted to Kunzite and Kunzite manages to calm Zoisite down and help him in missions for Queen Beryl. If only they could've lived. ;___;
These two are one of the classic yaoi pairs in my opinion. Such a cute contrast of cool/aloof and fiery/impatient.
I genuinely thought this was canon.
47
Yukito Tsukishiro & Touya Kinomoto - Cardcaptor Sakura
This pairing was the start of my yaoi adventure. I watch CCS when I was quite young, but I never questioned why Yukito's only love was Touya. I suppose even then I appreciated how much they love each other. Yukito was the only one Touya tolerated and Yukito had no eyes for anyone else. This pairing needs more appreciation and love. They are also the reason I love CLAMP so much. This sweet pairing taught me, from a very young age, that love is love no matter the gender. That love is a rare commodity and that it comes in all forms of sizes and appearance. Yukito's open and sweet attitude just complimented Touya's protective closed attitude, they melded together perfectly filling each others vices and virtues. perfect synchronicity.
This one? This is my first yaoi couple. This pair made me realize very early on in my childhood that men can love men and that love is beautiful.
I think this pairing was what really got me interested in yaoi. They're really sweet together and compliment each other really well.
Even though I am not really a big Yaoi fan, but this Yaoi pairing is exceptional to me. I just love the close bond between them throughout the series.
48
Itachi & Sasuke - Naruto
They're brothers. It's alarming that people actually vote for this. - BubblegumIce
I love this ship!
*sigh* Incest...
They are so perfect for each other
49
Stan & Kyle - South Park
Oh my god... South Park... Jesus Christ yes... nostalgia asf... this was my first South Park shipping they are such great and close friends... that one episode where Kyle needed a new kidney really pulled at my heart... you can see how much these two really care for each other despise what they spit out at each other... I can get really deep into this shipping man... - ShadowPuppet2013
I love this pairing :). I also love Creek (CraigXTweek)
Stan is the Seme and Kyle is the Uke.(^_^)
50 Agito X Akito - Air Gear
PSearch List