Greatest Yaoi Couples Of All Time
sapphirewhirlwind
The Contenders: Page 16
301
Alphonse & Edward - Fullmetal Alchemist
It's forbidden, yet it's so right. The forbidden fruit is always oh so tempting, so go ahead and take a bite. Let this ship take you places. you know they're perfect together, don't deny yourself. go ahead and indulge.
Incest is wincest.
This is my guilty pleasure and I'm somewhat terrified to admit just how much I love this pairing.
This couple is my OTP. I adore this pairing so much that its an obsession. I don't care that it's incest or that their brothers or that it's a 'sin' and 'forbidden' for them to be together. Love is love I say. I think that everyone should have the right to be with anyone they want to be with and to be happy with them. Just as long as both persons are willing to be in a relationship mentally, emotionally, psychically, and sexually, both are in love with the other, neither one is being abused, and both are of consent then I see no reason why they shouldn't be together. EdxAl forever.~

I also love SiriusxHarry, KyoyaxGingka, GrayxAsh, NxBlack, KidaxMikado, SansxPapyrus, NearxMello, YukixKyo, GermanyxItaly, SebastianxCiel, and LxLight.
NO OH MY FRICK PLEASE STAHP THIS SHOULD NOT BE SHIPPED
302
Cain & Abel - Starfighter
Has to be 1. Everything in their relationship blows everything off. Badass Cain and an adorable Abel. With competition going into their relationship, it makes the challenges tastier. There is quite an opposites quality in them. This is what makes them CLICK. SO. MUCH! Cain & Abel all the way.
The epic pairing from Hamletmachine's original comic, Starfighter. Not the typical yaoi couple! What's Cain up to? Is Abel going to be able to weather the storm well? - dazza1008
Totally unique~ I haven't almost ever seen a couple quite as interesting! It's absolutely wonderful that this had a plot as well, as it's pretty east to notice that a lot of yaoi's tend to forget to involve anything more than the 'love'...
YES
V 10 Comments
303
Yuuri & Wolfram - Kyo Kara Maoh
So cannon, but it really is sad that it doesn't develop more! I still enjoy Wolfram's spurts of spastacity and cuteness, and Yuuri's obliviousness though!
Totally cute royal engagement, live practically like they are married already. Only one resisting it is Yuuri (but not seriously at all) and he has already gotten used to Wolfram being his fiance as a part of his life. Wolfram has the role of the other father to Yuuri's adopted daughter and one of the most important people in Yuuri's life (the one who pushes him forward and doesn't let him wimp out - nagging wife lol). Also certain mentions in the canon hint that mpreg is a possibility! Gorgeous cute baby princes and princesses await.
LOVE this pairing a ton - it should be higher on the list. I mean, Wolfram and Yuuri are the best, and it's a pity that thing's don't develop more in the show. At least there's plenty of fanfiction in the world to keep us fans satisfied :D
Wolfram x Yuuri = Domestic Violence. The poor boy gets absolutely no freedom or privacy. Wolfram is the worst sort of lover ever, just assuming that Yuuri loves him back without ever considering Yuuri's feelings. Even he knows it well that the proposal was an accident but refuses to break their engagement himself and doesn't allow Yuuri to do it either. I really pity the boy.
V 5 Comments
304
Ichigo & Rukia - Bleach
What the hell?! This is YAOI couples! How is RUKIA and ICHIGO 114 it Honolulu be last. YAOI. by the way I hate RukiaxIchigo. Stupid pairing,
the best pairing I've ever seen. they look so cute together! - hanako147
They are the epitome of genuine love.
I like their partnership.. they look so cute.. - hanako147
V 1 Comment
305
Battler & Kanon - Umineko no Naku Koro ni
Forbidden love with a hawt redhead and a lowly servant... it's clear who the seme and uke is ;) this pairing is super kawaii, too! it's super canon :3 - egurite
306
Spain & Kumajiro - Axis Powers Hetalia
The forbidden, burning passion of these two is red hot: like tomatoes glistening in the Spanish sun. The steamiest couple to hit the fandom since Finland/Sauna, they are the ultimate couple for those romantic mavericks in the fandom that are through with "vanilla" and "boring" pairings! A couple truly worthy of devotion. Vote to make this fresh, daring couple rise to the top!
I agree with this! It is the BEST to hit the country, No wait THE WORLD!
307
Goku & Vegeta - Dragonball
I love this pairing so much, they we're the first yaoi couple I ever got into reading about. There's so many different stories you can make from these two, and the fact that they're both adorable in their own ways makes them my favourite
You know, I barely ever like Yaoi shippings, mostly because of how they're portrayed, but out of all my favorite ships, this Yaoi one is actually in the top five. As long as it is explained and fleshed out in fanfics or fanart, I'm happy. In the actual series? It is only ruined by Chi-Chi.
First yaoi couple I ever obsessed over. I don't think I will ever shake it! Not that I want to! Ha ha ha
Dude, this was like, so good. Childhood nostalgia 100%. - ShadowPuppet2013
V 6 Comments
308
Oz & Gilbert
This is seriously the first yaoi couple I really got into! Throughout the series it shows how dedicated Gil is to oz... Excluding the last couple chapters... To me it seems obvious that what Gilbert's relationship with oz is more than 'master and servant'. But I think it's kinda sad because it seems the feelings are one sided since the series is basically the relationship between Alice and oz, not Gil and oz :( But that what makes this couple great, because it makes this couple seem more realistic than others. Haha sorry I kinda suck at writing stuff like this. That just means someone better at this should 'share their opinion' too.
I shipped it from the very beginning when Gil got taken over. And then again when Oz kept thinking Raven looked like Gil, meaning he was thinking about Gil even through the whole mess he was in. It started early on an just got deeper as I went in.
Don't get me wrong, Alice is awesome, but I feel like these two have a history and their relationship is obviously there (whether Oz would be willing to admit it or not).
I fell absolutely in love with OzBert. I believe Gilbert was in love with Oz but Oz didn't love him back, though I'm quite aware the view of their relationship varies from reader to reader. Whether it's romantic or platonic, I love how Oz teases Gilbert and how Gilbert has such undying devotion to Oz.

By the way, to all the people here who are saying it's sad the manga was based on Oz x Alice, I'd like to inform you that isn't true. Jun Mochizuki confirmed in an interview that Oz and Alice are not in a romantic relationship and their relationship is completely platonic.

On the other hand, she confirmed that Oz would have fallen for Echo (who was already in love with him) had she not died so soon. Personally I can't see this happening and think that, oddly enough, OzBert is much more prominent on Oz's side. I feel as though Oz would just keep flirting with Echo forever rather than starting a serious relationship while something starting with Gilbert (whether Oz is ...more
V 4 Comments
309
Radu Barvon & Ion Fortuna - Trinity Blood
They are a wonderful couple. Look at the scene in manga volume 5. When they are going to die, they still remember each other and try to holding each other hands. Their loyalty are so wonderful. Radu still try to protect Ion when Ion was in danger.
Long live RaduxIon
310
Gene Starwind & Jim Hawking - Outlaw Star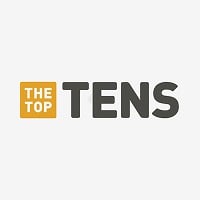 311
Fon & Tsuna - Katekyō Hitman Reborn
I know this isn't a canon pairing, but the couple strikes me as sweet and endearing. What with Fon's gentle persona and Tsuna's timidness. And as so far there haven't been much interaction between Fon and Tsuna in the manga, the pairing really is up for imagination. Besides, all I can say is that Fon27 needs more love!
They really need some more love my second favorite pairing after reborn x tsuna, with Ron and tsuna's personality,they make an perfect pair!
V 1 Comment
312 Mitsunari Ishida & Leyasu Tokugawa - Sengoku Basara Samurai Heroes
313
Akasuna Sasori & Deidara - Naruto
There's something between this duo artists. If you look carefully, you can find some hints in their relationship. How Sasori got mad at Deidara's behavior, and threatened him that he would kill Deidara, but he actually always tried to save him from any danger! While Deidara seemed to respect Sasori a lot, and he just can't say it in front of that person he called 'Danna'

That's cute but sad at the same time.
These two are the next generation (Okay, maybe not, but let me dream! ). Yippee for them. So cute! Too bad Sasori died right after he was introduced into the series.
I absolutely love how Deidara calls Sasori his danna, which means "my man" in Japanese. That set the bar for me.
They're very different personalities and clashing ideologies make them an interesting and dynamic duo. There isn't a definite seme/uke relationship that makes other pairing dull.
V 2 Comments
314
Reito & L - Death Note
They were cuffed together for, like, a week! Same bed, same bathroom breaks, same alone time.
V 1 Comment
316
Death the Kid x Soul - Soul Eater
This pairing is so cute and funny, with kid having his moments over everything being symmetrical, and soul just chilling out and being cool. It also shows that kid grows to care for him in the anime, and soul would love him no matter what, OCD or not. Soul even ends up as his death scythe, and I'm pretty sure kid would look past at how asymmetric soul is and would love him. They look great together and will have arguments like real couples and will have funny and fluffy moments together, along with, ahem. Other moments. They should just be Canon, they honestly make a beautiful couple. - 64crazy
! Why is this couple so low!? Everyone knows that when Soul first see Kid, he had already in love with him! How can you just not ship this two!?
Oh yes hahahha! Childhood nostalgia as well. Still a very good shipping. - ShadowPuppet2013
You have to admit, they're cute together! ~
317
Katsuya Jounouchi & Seto Kaiba - Yu-Gi-Oh!
A wonderful love-hate relationship. Though not very likely to happen in cannon, it is very fun to read about anyway. Kaiba, the cold billionaire, and Jounouchi, the poor but kind-hearted boy, balance each other and would make each other better. They would be so cute together.
Why isn't this higher?! I get that it seems like they hate each Other, but come on! If I remember correctly, doesn't cold hearted Kiba SAVE Joey when he's kidnapped? They balance each other out so well!
Perfect pairing! I love this pairing, however, I find it very funny how the Abridged Series points it out and makes fun of it.
Yes
V 3 Comments
318 Byakuya & Renji - Bleach
319
Eriol Hiiragizawa & Syaoran Li - Card Captor Sakura
Rival pairing and non-canon! These are the best kind!
320
Cuba & Canada - Hetalia
This couple needs a lot more love!, Cuba might not reconize canada a lot, But when he does, It's adorable, You guys might say it's not canon, And it's not, But I bet it would've been if cuba had a lot mroe screen time, So please guys, Spread the word, Make this couple more popular, Like I said before, It NEEDS more love!
PSearch List
Recommended Lists
Related Lists
Greatest Movie Couples Of All Time
Top Ten Once Upon a Time Couples

Best Yaoi Manga of All Time

Top 10 Most Homoerotic Non-Yuri/Yaoi Anime of All Time
List Stats
15,000 votes
420 listings
7 years, 357 days old

Top Remixes (39)

1. Sasuke Uchiha & Naruto Uzumaki - Naruto
2. Luffy & Zoro - One Piece
3. Kakashi Hatake & Iruka Umino - Naruto
FlamesofFiery

1. Ike & Soren - Fire Emblem 9/10
2. Chrom & (Male) Robin - Fire Emblem Awakening
3. Sirius & Remus - Harry Potter
NobodySpeaks4Any1ButThmslvs

1. Nezumi & Shion - No.6
2. Shizuo & Izaya - Durarara
3. Kotestsu Kaburagi & Barnaby Brooks Jr. - Tiger & Bunny
KittyKills
View All 39
Posts
Error Reporting
See a factual error in these listings? Report it
here
.