Greatest Yaoi Couples Of All Time
sapphirewhirlwind
The Contenders: Page 21
401 Byakuya & Renji - Bleach
403 Murasakibara & Himuro - Kuroko no Basket
404
Seimei Aoyagi & Ritsuka Aoyagi - Loveless
I really love this couple, their relationship is timeless, " meant not to be together" is something giving this love other value and meaning. I think fighting destiny make this love the greatest.

This is amazing. I got into yaoi 'because its taboo, and then the fact that they're brothers makes it even more so nom!
I really wish ritsuka could be with semei instead of soubi... I'm probably the only one who didn't think soubi could ever come to love ritsuka as much as semei did.
405
Gene Starwind & Jim Hawking - Outlaw Star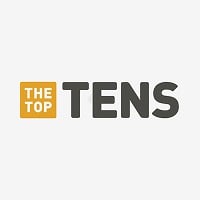 406
Death the Kid x Soul - Soul Eater
This pairing is so cute and funny, with kid having his moments over everything being symmetrical, and soul just chilling out and being cool. It also shows that kid grows to care for him in the anime, and soul would love him no matter what, OCD or not. Soul even ends up as his death scythe, and I'm pretty sure kid would look past at how asymmetric soul is and would love him. They look great together and will have arguments like real couples and will have funny and fluffy moments together, along with, ahem. Other moments. They should just be Canon, they honestly make a beautiful couple. - 64crazy
! Why is this couple so low!? Everyone knows that when Soul first see Kid, he had already in love with him! How can you just not ship this two!?
V 1 Comment
407
Kaworu Nagisa & Shinji Ikari - Evangelion
"Kaworu said he loved me, I loved him too" - Shinji Ikari
"Kaworu said he loved me, I loved him to" - Shinji Ikari
Really duuude this is the most canon yaoi all over the time. Evangelion is a non-yaoi anime, but KawoShin are real
"I was really born to meet you"
V 3 Comments
408
Alphonse & Edward - Fullmetal Alchemist
It's forbidden, yet it's so right. The forbidden fruit is always oh so tempting, so go ahead and take a bite. Let this ship take you places. you know they're perfect together, don't deny yourself. go ahead and indulge.
Incest is wincest.
This is my guilty pleasure and I'm somewhat terrified to admit just how much I love this pairing.
This couple is my OTP. I adore this pairing so much that its an obsession. I don't care that it's incest or that their brothers or that it's a 'sin' and 'forbidden' for them to be together. Love is love I say. I think that everyone should have the right to be with anyone they want to be with and to be happy with them. Just as long as both persons are willing to be in a relationship mentally, emotionally, psychically, and sexually, both are in love with the other, neither one is being abused, and both are of consent then I see no reason why they shouldn't be together. EdxAl forever.~

I also love SiriusxHarry, KyoyaxGingka, GrayxAsh, NxBlack, KidaxMikado, SansxPapyrus, NearxMello, YukixKyo, GermanyxItaly, SebastianxCiel, and LxLight.
NO OH MY FRICK PLEASE STAHP THIS SHOULD NOT BE SHIPPED
409
Spain & Kumajiro - Axis Powers Hetalia
The forbidden, burning passion of these two is red hot: like tomatoes glistening in the Spanish sun. The steamiest couple to hit the fandom since Finland/Sauna, they are the ultimate couple for those romantic mavericks in the fandom that are through with "vanilla" and "boring" pairings! A couple truly worthy of devotion. Vote to make this fresh, daring couple rise to the top!
I agree with this! It is the BEST to hit the country, No wait THE WORLD!
410
Ichigo & Rukia - Bleach
What the hell?! This is YAOI couples! How is RUKIA and ICHIGO 114 it Honolulu be last. YAOI. by the way I hate RukiaxIchigo. Stupid pairing,
the best pairing I've ever seen. they look so cute together! - hanako147
They are the epitome of genuine love.
I like their partnership.. they look so cute.. - hanako147
V 1 Comment
411
Katsuya Jounouchi & Seto Kaiba - Yu-Gi-Oh!
A wonderful love-hate relationship. Though not very likely to happen in cannon, it is very fun to read about anyway. Kaiba, the cold billionaire, and Jounouchi, the poor but kind-hearted boy, balance each other and would make each other better. They would be so cute together.
Why isn't this higher?! I get that it seems like they hate each Other, but come on! If I remember correctly, doesn't cold hearted Kiba SAVE Joey when he's kidnapped? They balance each other out so well!
Perfect pairing! I love this pairing, however, I find it very funny how the Abridged Series points it out and makes fun of it.
Yes
V 3 Comments
412
Eriol Hiiragizawa & Syaoran Li - Card Captor Sakura
Rival pairing and non-canon! These are the best kind!
413
Castiel & Dean - Supernatural
They are so ughh... You know there is a real bond between those two. And its great because Dean cares about castiel as much as he cares for Sam, so that is something.
Wait, how is this not in the Top Twenty? Destiel (Castiel & Dean) is PERFECT! There are so many Destiel moments in Supernatural. SO MANY.
PSearch List
Recommended Lists
Related Lists
Top Ten Hetalia Yaoi Couples
Top Ten Once Upon a Time Couples

Best Yaoi Manga of All Time
Best Real and Fictional Couples of All Time
List StatsUpdated 21 Aug 2017
15,000 votes
413 listings
7 years, 241 days old

Top Remixes (38)

1. Sasuke Uchiha & Naruto Uzumaki - Naruto
2. Luffy & Zoro - One Piece
3. Kakashi Hatake & Iruka Umino - Naruto
FlamesofFiery

1. Ike & Soren - Fire Emblem 9/10
2. Chrom & (Male) Robin - Fire Emblem Awakening
3. Sirius & Remus - Harry Potter
NobodySpeaks4Any1ButThmslvs

1. Usagi & Misaki - Junjou Romantica
2. Trafalgar Law & Monkey D. Luffy - One Piece
3. Kaitox & Len - Vocaloid
kuronokiseki
View All 38
Posts
Error Reporting
See a factual error in these listings? Report it
here
.