Greatest Yaoi Couples Of All Time
sapphirewhirlwind
All right now, I'm pretty sure no other list in this website exists like the one I've just made so this is for all of you yaoi fans out there. Note that this list can include fan-made yaoi couples (doujinshis) or storyline couples from actual yaoi anime. Also allowed are slash couples
So pick your favorite and start voting! Enjoy (:
The Contenders: Page 3
41
Yamamoto & Gokudera - Katekyo Hitman Reborn!
The manga is full of hints! One panel shows Gokudera wearing a ver non-Gokudera like shirt... That looks somewhat similar to one Yamamoto was wearing in a previous chapter. In another panel, Yamamoto was seen wearing a belt/chain type thing on his pants. He and Gokudera disappear together... When they come back, said item is now on Gokudera's pants. Hm. Plus COME ON, they always seem to be around each other! Yes, I'm a total fan girl... So shoot me laugh out loud.
YES YES YES! 8059 5EVER! This pairing should rank more! They are perfect together there are like subtle moments between them in the anime and manga, they're always together even though gokudera claimed he despise Yamamoto and their personality just matched so well. Yamamoto is cool, positive, and happy go lucky while gokudera is opposite, he's loud, hot headed and rash. Yamamoto is the only dude that can handle gokudera, THIS PAIRING IS REAL! They're ONE OF MY TOP YAOI OTP OF ALL TIME
Umm... What I want to say yah.. Well, I think this yaoi couple will success and they're so cute together, I love to read story out of this couple
YES! I guess - nao
V 12 Comments
42
Trafalgar Law & Monkey D. Luffy - One Piece
This is one of my favorite yaoi parings
I absolutely love this paring
They are so cute!
My One Piece OTP. Law and Luffy just contradict each other so much that they are just perfect together. And that sene right before Luffy takes on Doflamingo by himself, when he takes Law down to where Robin and Bartolomeo are, that was definitely a LawLu moment to be remembered.
V 1 Comment
43
Akashi Seijuuro & Furihata Kouki - Kuroko No Basket
A rare and underappreciated pairing!
They're adorableee with their personalities being polar opposites
My first Kuroko no basuke pairing was MurasakibaraxHimuro. But my favourite pairing still got to be Akashix furihata. It is probably because I want to see Akashi in love and maybe it's because furihata is so cute! 😆
V 3 Comments
44
Leorio & Kurapika - Hunter x Hunter
Do you know how happy I am to see this pairing? I shipped them from the first episode of Hunter X Hunter and is my number 1 OTP at the moment. Seriously, it's just so perfect and so close to being canon! They bicker like a married couple yet are best friends, risk their lives for each other, holding hands and such. And in the 1999 version the pairing is really really obvious like the scene where they meet in the park with the phones when Killua and Gon are with them, and the hotel room scene. Kurapika is always serious and intense except when he's with Leorio, Killua or Gon and Leorio's protectiveness and happy/funny personality really fits with Kurapika's. They're like two sides of the same coin or two pieces of the same jigsaw puzzle, they just fit. And one more thing, THE WAY KURAPIKA LOOKS AT LEORIO.
The warrior and The healer, what's not to love? Leorio's happy-go-lucky attitude compliments Kurapika's intense character. After a long day of bounty hunting the Phantom Troupe's member who else would be there to heal and love him? No one but Leorio. They would complete each other, yes there would many arguments, but they would always be solved.
Yes! Kurapika is always so serious avenging his clan that it makes me sad looking at him. He needs someone close to heal his broken heart. Gon and Killua were his friends too but they were always away. Anyway,have you ever seen anyone else contacting Kurapika other than Leorio?
No...just no I don't see leorio with anyone in the entire anime...however I think killua would be good with kurapika or it could be killua x feitan
45 Gunvolt & Copen - Azure Striker Gunvolt
46
Hikaru & Kaoru Hitachiin - Ouran Highschool Host Club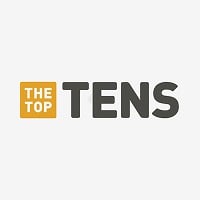 When I had first started watching this I had immediately thought they were together. I just love this pair so much. The way I see it is that Hikaru is at first clueless about his feelings while Kaoru is trying to hide it and first figure out how Hikaru feels
No.1in my heart forever... They love each other dearly and r very protective... They make my my heart go crazy... Passionate eyes and jealous can take place within their hearts and I can feel that kaoru loves hikaru a lot... Kaoru wishes for hikaru to be happy... I find that kaoru is the clingy one which is kinda cool... Laugh out loud
Aww they're so cute together! Even though they are twins they have totally different personality that when together is just so darn adorable and they bring out the good in each other. They love each other and always have each others back and they're really funny and interesting to watch. Hikaru is more of the wild child and doesn't know how to deal with emotional while Kaoru is more quiet and kinda laid back. EE I just love this pairing ♥
Other than the fact that they're twins, THEY ARE SO PERFECT OML
V 24 Comments
47
Gamzee & Tavros - Homestuck
This is adorable
This ship is gold
This is not a AMINE BITCHES GET IT RIGHT
48
Ciel & Alois - Kuroshitsuji II
Yes! This is my OTP for Kuroshitsuji! they are just so meant to be and they can make each other feel better because they both had very tragic pasts. Despite their personality differences they can find a way to be happy with each other and maybe they can even learn from each other SebaCiel is really gross in my opinion. Ciel x Alois beats it any day because you can see the dynamic sense in this couple and they are just so kawaii! I love it so much!
I really love this pairing! It's like, instead of using Ciel as a bait to Sebastian, he just want Ciel for himself! The feels! Haha.
They hate each other with a fiery passion that's just perfect!
The thing with this is that it WORKS! They're completely different, but also the same. It's adorable, and I love it.
V 9 Comments
49
Akihito & Asami - You're My Loveprize In Viewfinder
I really really feel this manga is underrated by many people. The plot is so so good and reasonable, the drawing part is undeniably beautiful. Plus, the manga builds Akihito as a strong character, not just some uke sits there and waits for his seme to do something.
The Naked Truth In Hong Kong series was perfectly dark and romantic - SUCH a great Manga and SUCH a great couple.
I have a feeling that not many people love this pairing, but I don't know! I love them so much! I love the anime and the manga for this! I can't help but love them together!
I think not many people have watched the anime or read the manga, which is a total shame. The couple just works. No matter what they're there for each other.
V 14 Comments
50
Jean & Marco - Shingeki no Kyojin
In Jean's wikia it states that he was very close tp Marco and that they were always seen together. Jean was really cold and unsensetive at the beginning of the storyline but then adorable, sweet, innocent Marco comes along and befriends him and complements him... HOW CAN YOU NOT SHIP IT?

Jean's face when he saw Marco's corpse was heartbreaking and I'd bet all my manga that most of the watchers cried. Marco's death greatly affected Jean, motivating him as far as changing his entire life plan of joining the military police just to avenge Marco. Jean's feelings ran much deeper than simple friendship.
Who doesn't ship Centaur?
Oh god I'm gonna cry. Yes, these two are perfect for each other. Passionate and caring love for sure. - ShadowPuppet2013
They love each other. Enough said.
V 8 Comments
51
Russia & America - Axis Powers Hetalia
I love this shipping so much because some of the episodes shows a little hit of love/hate between them.And this shipping screams out "rough sex" ;3
One of the rare shippings where both of the characters can be a uke and seme. I find this pairing sexy and adorable! I just love love/hate relationships <3 :3
It's not that bad- Think about it, Russia helps AmeRica in the civil war, and they are in good terms until the Bolsheivk revolution, America knows how it feels to be split apart on the inside with two opposing forces, but he doesn't know what to do to help. He and Russia are now completely different politically, and while he wishes they could go back to being friends and allies he faces the red scare and paranoia. Through all of this they are so alike but since they are nations their people come first and they can't help but feel on edge with each other but are so tired and want to quit this 'cold war', after this they might feel relieved and think they can be friends agan but their cultures are so different and politically against eachother that no matter how much Alfred and Ivan are good together- they both like space, are already friends, both tricksters/fun loving (even if Ivan is awkward), and just would love each other's company-
If it wasn't for the fact that they can't. ...more
Ayyy

The real and true ship hetalia needs
V 1 Comment
52
Gokudera & Tsuna - Katekyo Hitman Reborn
I think that this pairing is the most canon in the whole series. The way that Gokudera adores Tsuna is really adorable. I also find his overprotectiveness towards Tsuna borders possessiveness.
Don't wanna offend but how come 8059 got more votes than this adorable couple? I mean, come on, isn't the love of Goku to Tsuna so obvious? THEY BELONG TO EACH OTHER!
Tsuna is the first person Gokudera ever opened up too! He is like a loyal puppy. He's always by Tsuna's side and would do anything for him! He protects his precious JUUDAIME with his life. He's always so protective even with his friends like Yamamoto or Ryohei. I don't get why everyone thinks 8059 is such a good pairing? Gokudera is only seen yelling at Yamamoto. Sure they're friends, but the only person Hayato has ever shown an romantic feelings towards is Tsuna! (5927 for the win... Oh and sorry, I hate 8059 and D18)
Favorite khr pairing, just seeing these two lovebirds really gets me going.
53
Rose & Kanaya - Homestuck
They are so cute. (But I have to say I love Misaki and Usagi)
Rosemary is life
Ah yes. Rosemary. - ShadowPuppet2013
Finally, a f/f pairing. I love these two!
54
Mikleo & Sorey - Tales of Zestiria
It's lovely that a Yaoi pairing has been confirmed canon, and even better this pairing. These two are so perfect together, its crazy.
Why isn't this in at least the top 10? - PerfectImpulseX
I just love this pairing. They are so canon and Mikleo is always so jealous when Sorey is near Alisha. They were together since childhood and you can clearly see that they care about each other. It's confirmed, that Mikleo is Sorey's one and only! I also love the tainted AU, it's just so hot.
I really recommend the game and the anime series, they are both awesome!
55
Dave & John - Homestuck
Saddens me that homestuck pairings aren't higher. But I mean there are so many pairings that it would take up the whole page.
! I'm surprised this is still only 77! (not that I have any problem with USUK, but still. ) I love this pairing to bits, and it's almost canon! (almost. )
It's so close to being canon, it's practically canon already.
We all know the truth, John.

Yes homo.
Y E S Y E S A MILLION TIMES YES - ShadowPuppet2013
V 4 Comments
56
Frau & Teito - 07 Ghost
This was literally my first yaoi ship. Both the anime and the manga show just how close these two can be, especially when Frau was framed and locked up and Teito went to him all worried. And especially near the end of the manga when Frau lost his human form and his soul entered the scythe - Teito's worry was no doubt a HUGE flag.
They are kind of meant to be together, honestly. And Frau is hot. Teito is tsundere and super cute. I don't know but they somehow fit together and this ship is definitely fluffy and sweet and tear-jerking.
I love this pairing! I really thought that this anime would be a yaoi due to the obvious passion/tension between the two. Frau is seme and Teitio is Uke and not just because of bed positions. I feel that ukes are the ones that need protection and Teito definitely needs protection. Semes are protectors as their ukes are more vulnerable than them. The protector and the protectee. It works, that's why I love this pairing.
Please... God.. I want them to be paired badly...
V 4 Comments
57
Kotetsu Hagane & Izumo Kamizuki - Naruto
They knew each other so well that they formed a combination technique. They always appear together and rarely seen separately. They look good together too.
These two are always together, so I call them 'the twins', plus there's one episode when they are holding hands and a pink glitter screen in the background! It was cute, plus who knows maybe their intimate when no goes through the gates! ~(*3*)~
V 1 Comment
58
Justin & Giriko - Souleater
Justin, the pretty, religious, blonde boy. Giriko, the sexy, muscle-y bad boy. Connection? In more than one way, yes.
Such a canon relationship. Love them together :3
I love shipping priest and chainsaw
V 3 Comments
59
Neji Hyuga & Gaara no Subaku - Naruto
This couple is one of a kind, it needs more attention. Forget lee x gaara or al that Neji x Gaara all the way!... To the bedroom.
I love them so much! They be my OTP! The fact that both experienced some form of childhood trauma also them have trust in one another! KAWAII!
When team guy went to save the kazekage Neji interupted Tenten and said our priority is saving the kazekage from the Akatsuki so that proves it completly
V 1 Comment
60
Kagami & Kuroko - Kuroko No Basket
I love this anime and I love this pairing. They're always together and seems to understand one another; they don't need long words or empowered speeches. One look is all it takes. Their personalities matches each other and they're collaborative play is to die for! What more could you ask for? One's the light and the other is the shadow, one cannot exist without the other. Hell, even their hair colour is adorable together :) It ships itself, end of story.
Eh I think they are very very sweet. They are always together and understand each other pretty well. Also there is indirect kiss in OVA laugh out loud
How can anyone deny that this ship is basically cannon? It needs to be cannon. Much like other ships in sports animes. This couple already exist... Just not out in the open.
They're complete opposites, but that's what makes them work so well together. Kagami is the light and Kuroko is the shadow - they need each other.
V 6 Comments
PSearch List
Recommended Lists
Related Lists
Top Ten Fairy Tail Yaoi Couples
Top Ten Yaoi Cartoons Couples

Top 10 Most Homoerotic Non-Yuri/Yaoi Anime of All Time

Best Yaoi Manga of All Time
List Stats
16,000 votes
420 listings
8 years, 62 days old

Top Remixes (41)

1. Sasuke Uchiha & Naruto Uzumaki - Naruto
2. Luffy & Zoro - One Piece
3. Kakashi Hatake & Iruka Umino - Naruto
FlamesofFiery

1. Ike & Soren - Fire Emblem 9/10
2. Chrom & (Male) Robin - Fire Emblem Awakening
3. Sirius & Remus - Harry Potter
NobodySpeaks4Any1ButThmslvs

1. Sasuke Uchiha & Naruto Uzumaki - Naruto
2. Light Yagami & L - Deathnote
3. Sanji & Zoro - One Piece
lilyflower
View All 41
Posts
Error Reporting
See a factual error in these listings? Report it
here
.