Top 10 Sexiest Female YouTubers
YouTube, the world's most popular video-sharing platform, hosts a wide variety of content creators from all walks of life. Among them, there's an incredible collection of charismatic, talented, and, yes, sexy female YouTubers who are making their mark across various genres. These women are more than just their looks; they inspire us with their talents, creativity, humor, intellect, and unique personal style.

"Sexy" is a subjective term that means much more than physical attractiveness. It embodies charisma, confidence, talent, and a captivating on-screen presence. These women are not just turning heads with their looks; they're captivating millions with their engaging content, authentic personalities, and their undeniable talent in their chosen fields.

From beauty gurus and lifestyle vloggers to comedians, tech experts, gamers, and fitness enthusiasts, there's no shortage of sexy female YouTubers who are entertaining their viewers while also challenging societal norms and breaking down barriers. They're a testament to the fact that sexiness is multi-dimensional, encompassing not only physical appearance but also wit, intellect, passion, and an unwavering commitment to their craft.

Who do you think are the sexiest female YouTubers? Who are the women that you can't help but click on when you see a new video notification? Who keeps you coming back for more with their unique mix of beauty, brains, and talent? This is your chance to share your opinion and vote for your favorites. Remember, the concept of "sexy" is broad and subjective, and it goes beyond just physical attraction. So, let's acknowledge and celebrate these powerful women for all they bring to the table, and let's see who comes out on top!

The Top Ten

1 Zoella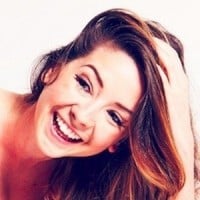 Zoe Elizabeth Sugg is an English YouTuber, vlogger, businesswoman and author. She is also known by her YouTube username, Zoella.
Breathtakingly gorgeous with a perfect body and an amazing accent with a cute laugh too!
She is drop dead gorgeous.
2 Marzia Kjellberg
3
SSSniperWolf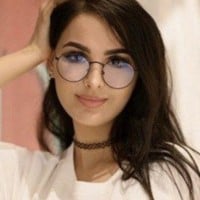 SSSniperWolf is an American Youtuber. She makes reaction videos, unboxing videos, Q&A videos, and Fortnite videos.
Sexiest girl on the internet and bonus is a legitimate genuine gamer/person, not just some pretty girl who figured out if she talks about games guys will gawk at her and donate to Patreon.
Lia is the best YouTuber out here. She's pretty and smart and has a good taste of games. Her channel is the only one so far which has quality content. She deserves more likes and subscribers.
She deserves to be first! She is amazing, Bad-ass, Funny and super sexy. Plus all you boys should see her in a shooting outfit with sniper gun
She is so cool and sexy
4
Jenna Marbles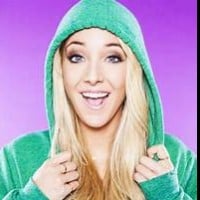 Jenna Nicole Mourey, better known by her pseudonym Jenna Marbles, is an American former YouTube personality, vlogger, comedian, and actress.
When almost anyone thinks of a "sexy YouTuber," Jenna Mourey comes to mind. She has a stunning figure with large boobs, a nice ass, and a gorgeous face.
5
Alexa Rivera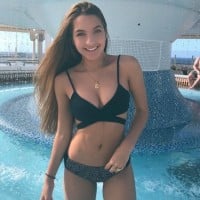 The is so sexy
6
Loren Gray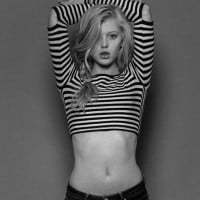 7
Megan Stitz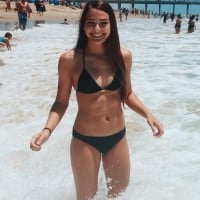 8
Hannah Barron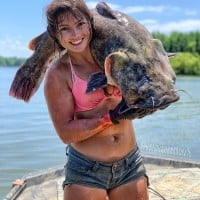 9
Ciera Stitz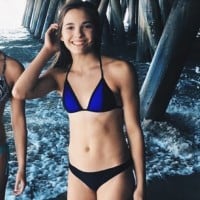 10
Lea Elui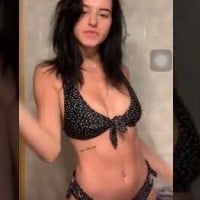 The Contenders
11 Grace Helbig
12
Lisa Schwartz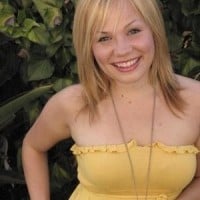 13
Gigi Gorgeous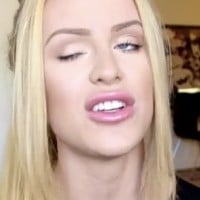 14 Kalel Cullen
15 Andrea D. Brooks
16
AzzyLand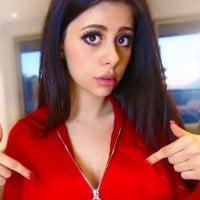 Her boobs are awesome
She's quite pretty
17
AtomicMari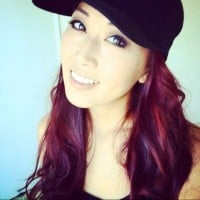 Mari Takahashi makes Smosh look good, which is a very tall order (Yao Ming tall). She has so many positive features they have to be listed, here are a few: long jet black hair, flawless figure, bubbly personality, hot nerd and a professional ballerina (dead serious). She also is a great sport during Smosh Games' Game Bang when hanging around five horny nerdy dudes.
She has extremely beautiful hair!
She's totally perfect.
18
Katilette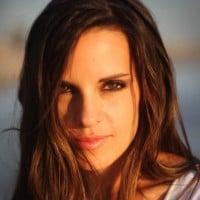 Colette Butler is the mommy (tard) of the SHAYTARDS. She is a devoted wife and mother who is currently pregnant wither her 5th child. Yes, I am not kidding. There is no woman who looks as good a Colette after having three kids.
19
Taryn Southern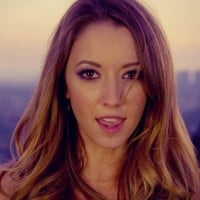 This beauty can do it all: sing, act, make us laugh and rap (kinda). If you wanted your young daughter to look like someone famous, Taryn is it.
20
Rosanna Pansino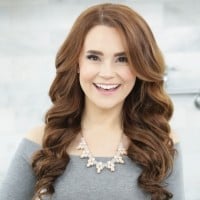 Rosanna Pansino is an American YouTuber, baker, actress and author. She is known for the cooking series Nerdy Nummies, one of the most well-known baking shows on YouTube.
This gorgeous lady isn't just a top-level baker, she is a top-level nerd. She possesses the perfect wife equation: hot + nerd + cook.
She has such a kind and caring smile that makes you think WOW!
I can only imagine her being innocent and happy.
She has the perfect ass, and very smooth skin. Hot girl, great YouTuber.
21
iJustine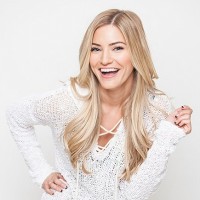 Justine Ezarik is an American YouTube personality, host, actress, and model. She is best known as iJustine and has over a billion views across her YouTube channels. She gained attention as one of the Internet's most popular lifecasters.
Of all the famous YouTubers, Justine Ezarik is usually considered the sexiest. She sports long blond hair, a flawless figure and has a bubbly personality. Female YouTubers want to be her and male YouTubers want her.
22
Sommer Ray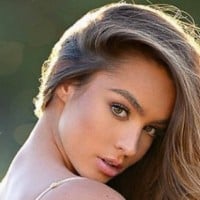 23
Hannah Stocking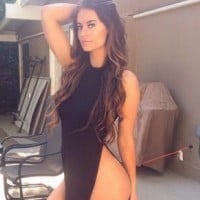 Hot as all hell
24
Brittney (RomanAtwood'sGF)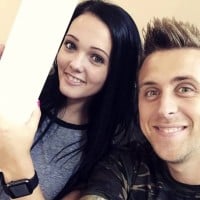 She has big boobs
25
Jeana Smith (prankvsprank)
Only seen tweeting video
PSearch List