Top 10 YouTubers Who Died In 2019
In 2019 we lost a number of YouTubers & some were very big. Some made profound impacts on the whole YouTube platform & other things. Yet they all died too soon. Here's the list so far. R.I.P. to all of them.

The Top Ten

1 Jonathan Grant Thompson (King of Random)

An amazing legendary man, known as the King of Random. He lived up to his name & was known for basically random videos. He had a profound impact on the YouTube community. His amazing variety of videos, from stunts to simple DIYs & profound ones too & epic challenges. Unfortunately he died in a paragliding accident on July 29th, 2019 at 38. He almost hit 12 million subscribers but suddenly crashed & died beforehand & he didn't even make it to age 40. A horrible way to end July this year. Never forget. R.I.P. Grant Thompson/King of Random 1980-2019.

2 Desmond Daniel Amofah (Etika)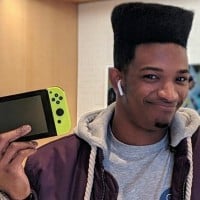 Etika was a popular legendary gaming YouTuber. He was known for gaming & his work was talented to the point of gaining subscribers pretty good. He had up to ~800,000 subscribers toward the end. He lived through depression & lonliness & admitted how YouTube placed so much stress on him. He felt depressed & decided to move out to a lake & committed suicide by drowning on June 22nd at 29. Such an amazing man, we'll never forget. R.I.P. Etika 1990-2019.
3
Narayana Reddy (Grandpa Kitchen)
A famous icon known as Grandpa Kitchen started YouTube in 2017 & reached 6.02 million subscribers before he died of an illness at 73. R.I.P. Grandpa Kitchen 1946-2019.
4
Jarad Higgins (Juice WRLD)
An amazing legend named by Juice WRLD, a rapper & creator known for his album Too Soon with songs Legends & All Girls Are The Same. Unfortunately he had epilepsy, which triggered a seizure prior to his death. Besides making music, he was known to have 3.71 million subscribers on his YouTube channel, which was almost as much as Christina Grimmie had. He unfortunately had a bad history of drug abuse & it's tragic how people do those sorts of things instead of having to live & continue a long artistic life. We'll never forget this man. He was 21. R.I.P. Juice WRLD 1998-2019.
5 Eiki Akiyama (Member of アバンティーズ)
6
Hussein Hamed (Hussein Upsecale)
He known for his channel Hussein Upsecale, which hit 933,000+ subscribers, which was almost 1 million. He unfortunately got into a car accident & died on June 6th before reaching his 1st million. R.I.P. Hussein Hamed.
7
Emily Hartridge
A famous YouTube vlogger & T.V. Star from the United Kingdom. She had ~351,000 subscribers on her channel. She died in a road accident on July 12th, which involved riding her scooter down a crossing road & getting hit by a truck. A sudden tragedy. R.I.P. Emily Hartridge.
8
Mr. Marowak (Member of SilvaGunner)
The name sounds familiar.
He was the member of SilvaGunner, which had ~316,000 subscribers. He died on June the 17th.
9
Sulli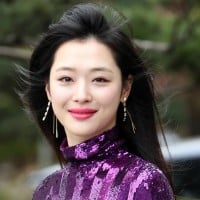 Choi Jin-ri a.k.a. Sulli was the member of FX & her channel SMTOWN. She had 21.1 MILLION subscribers. She committed suicide on October 14th at 25. She should be #1. XXXTentaction had 14.3M subscribers then though comparable to Sulli's channel now thanks to rapid subscriber growth. Anyway R.I.P. Sulli.
10
Não Muito Noob
He was a famous League of Legends youtuber from Brazil who suffered from depression since 2015. He promised to talk about what caused his depression but died beforehand by committing suicide on May 18th with drugs. He had ~486,000 subscribers on his channel, which was almost half a million. R.I.P. Não Muito Noob.
The Contenders
11
Thiago Guilherme
He had ~356,000 subscribers on his channel. He suffered from muscular atrophy on some parts of his body, including the roof of his mouth, making speech nearly impossible. R.I.P. Thiago Guilherme.
12
Chris Cotton
106 subscribers. He's currently the least popular on here. He was a great comedian known for years of his comedic work on Comedy Central. He was 32 though stated stories about drugs. R.I.P. Chris Cotton 1987-2019.
13
Skylar Ginn
Skylar, from Ellerslie, Georgia, was known for FNaF videos & aimed to reach 100,000 subscribers. He was 12 years old & unexpectedly had cancer. He passed away from it on October 26th, 2019. He died the youngest of all. R.I.P. Skylar. 2007-2019.
BAdd New Item