Top Ten Worst Mario Bros. Characters
The Contenders: Page 3XW
41
Thwomp
WAH! Oh, girls, today, we're having Mario and Goomba soup!
I hate them because their debut was in Super Mario Bros. 3.
They are incapable of moving left and right
42
Fawful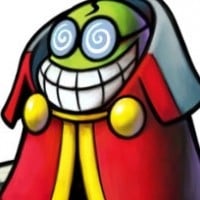 Fawful's Minion is going to RAGE when he sees this
Fawful is my favorite mario character. He is a genius and an ego-crazed maniac. Bowser is the same thing, minus the genius part. I guess it all comes down to a difference of opinion
He has no personality or unique traits.
Who the hell put Fawful on the list? - DCfnaf
V14 Comments
43Paragoomba
44Phantamanta
45
Luigi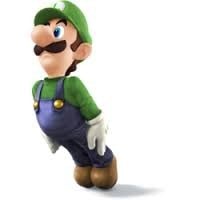 Luigi is a fictional character featured in video games and related media released by Nintendo. Created by prominent game designer Shigeru Miyamoto, Luigi is portrayed as the slightly younger but taller fraternal twin brother of Nintendo's mascot Mario, and appears in many games throughout the Mario ...read more.
Luigi is the best Mario character ever! If you don't like Luigi, you should go to a high cliff and throw yourself off of it! I don't think anyone gets that everyone's bored of Mario. I mean, just think about it-Mario had thousands of games himself starring in them while Luigi barely gets any fame at all and ends up with 2 games of his own, Luigi mansion 1&2. How hilarious is that!?
Gee, people wonder why he's a bad character. Look at the comment below. "If you don't like Luigi, then you should go to a high cliff and throw yourself off of it! " That is a representation of how immature his fans are. Otherwise, I like his character. Just not his fans.
Lots of people get bored of Mario. Mario stars in almost EVERY game there is! One time Luigi won a Tennis Tournament. Everyone's cheering for him and you know what Mario does? He makes fun of Luigi by stepping on his foot. Mario ruined Luigi's one moment of fame. Ah, Super Mario. More like Stupid Mario, Right guys?
He should be first he is worse than dying
V37 Comments
46
Boolossus
King Boo - The Crown + Yellow Eyes = Boolossus
47Paratroopa
48
Morton Koopa Jr.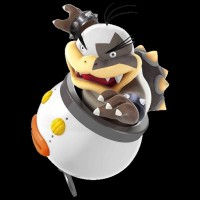 Morton is an angry disgusting slob who belches everywhere on his skin and yells, "Daddy, cause Mario some danger, Daddy, cause the other heroes danger too! " right at Bowser's face. I almost went into a coma, he's creepy.
Um...he should be #2, Birdo should be the first! All he says is BUT KING DAD in a corny British accent.
"I don't know how the hell to be a half decent boss! "
His domain is full of danger! He should be #1.
V7 Comments
49
Kootie Pie
All she does is piss and all over Bowser's castle all day and is spoiled.
Wendy O Koopa, her game counterpart, is SO MUCH BETTER THAN HER! Kootie Pie is the T.V. show equivalent of Wendy and she is AWFULLY ANNOYING. At least Wendy is awesome, cool looking, has a great personality and design, and much more. Kootie is a brat, - DCfnaf
V2 Comments
50
Baby Waluigi
There is no Baby Waluigi! Stupids!
V5 Comments
51
Mimi
You know that disturbing spider girl from super paper Mario with the slaves and the terrible boss battles and her bratty personality. Yeah, that's Mimi!
I hate this.

Hypocrisy is the one thing that I despise, and Mimi is so full of it.

This isn't just my worst Mario character, she my worst character, EVER. - ThatOneRacer
Spider girl who is named Mimi for mimic as she copies you and chases you in a haunted mansion... Yea
Mimi is a ripoff of Lemmy Koopa
V4 Comments
52
Baby Luigi
Since when are babies ever ugly, I like little Baby Luigi. Haters are probably thinking that he crys a lot and doesn't contain much attention of when he receives a major role in Partners in Time. He is NOT useless. Nor is Baby Mario. Just because in the Yoshi's Island series that he has the damsel-in-distress, doesn't mean he was a useless NPC, and if whoever thinks that Baby Luigi should never exist should also think that without this little guy, there would be no Luigi serving as a second player command in any games ever since the first title.
He says baby weegee on Mario kart wii - anthonyj
They should have dropped the stupid babies instead of the unique characters. No one that matters even likes the babies.
He is so hideous and annoying.
V7 Comments
53
Captain Toad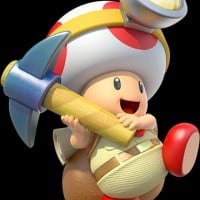 Hate him, I actually like this guy better than Toad. And the good thing about him is that he got his own game, he appears in the perfect amount of games he should at least be in, and he has exploring gear to make himself overcome all of the other Toads. If you would hate one of them the most, then hate that lazy Yellow Toad from Galaxy, he is overrated and is the one you should be saying all of this Captain Toad nonsense towards.
Do we even need this guy? What if the gem was actually Wingo's? He is so worthless and doesn't deserve to exist! - tiffanyfrozen5110
Peach is more pointless than this person. - KennyRulz244444
V7 Comments
54Fiery Dino Piranha
55
Tiny Kong
Her older sister ducks more than 7 times and has a little penis.
Tiny Kong shouldn't hang with girls & ave rivalries with girls. She is bossy & annoying.
V1 Comment
56Piranha Plant
57
Wiggler
He makes me as bowser eat I giant carrot for 1 minute 1 MINUTE! What the heck and finally after that after saving guess what HE GOT MAD BECAUSE I ATE HIS CARROT are yoy kidding me even bowser got mad and says YOU TOLD ME TO EAT THE CARROT YOU IDIOT! And after that we battle him and I though he's going to be easy right? But no HE GROWS A GARDEN TO ATTACK what? And that's why I hate him in this game.
Snot comes out of Wigglers' big, black & bulbous noses.
The best Mario character, someone made a mistake
Wiggler is so cute.
V5 Comments
58
Mona
Well, I think mona is odd and depointed. I mean she is on no real Mario game and Wario and Fancy used to work on the science and money stuff when Mario party 4 came out. And Mona is one of the worst - or the worst because: #1. Birdo is DANG awesome, she's just on th list because shes not a yoshi. #2. Half of the candidates on this list have only 1 comment. The others have no reason to be ahead of Mona. #3. I thought every plumber should date a princess, like Wario + Fancy. That was a great couple until they just made Fancy (e gadd's daughter also both are the 2nd and 3rd best characters), and then Mona comes. She's not even on any of HIS games and every picture of them is Mona as happy as Amy Rose when she is by Sonic and Wario... KILL MONA! WARIO JUST KILL MONA, TAKE HER MONEY AND RUN! Besides why is Rosalina on the list too. I think 60% of the Mario fans think shes the favorite. But characters like Mona should have about %99 a worse character and the rest have %0 like Birdo, also ...more
You can hate on Mona until the world ends. BUT YOSHI IS AWESOME Yoshi has a story and background, and is SO MUCH CUTER then Birdo. Also, Yoshi is asexual, he can lay eggs, and he can reproduce by himself. Also, he acts like a he. Don't get me wrong, I don't hate Birdo. But I hate this crap that Birdo is better than Yoshi just because she is underrated - Berger
Big disappointment. Just a Wario fangirl... for some reason. Doesn't do a thing to Wario even when he's mistreating her. Still works for him, and just complains that she's underpaid.
I hate Mona so much... Everyone wants her in Mario Kart.
Everyone wants her in Mario kart since she is supposed to be Wario's love interest. Man, they make me ashamed... - DCfnaf
Pretty much every character is here, except Mona.
59
Yellow Toad
He is very annoying in New Super Mario Bros Wii. He keeps killing me in the castle battle
That is the players fault you dummy.
60
Dr. Mario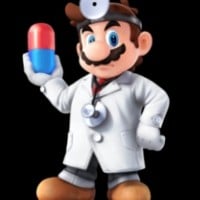 Doctor Mario throws pills at you to "heal" you.
How many Mario clones are there?
V1 Comment
PSearch List
Recommended Lists
Related Lists

Top Ten Most Annoying Super Mario Bros Characters

Strongest Mario Bros. Characters

Top 10 Favourite Mario Bros. Characters for Girls

Top 10 Mario Bros. and Crash Bandicoot Characters

Best Super Mario Bros. Crossover Characters
List StatsUpdated 9 Dec 2016
2,000 votes
203 listings
8 years, 133 days old

Top Remixes (58)

1. Larry Koopa
2. Baby Rosalina
3. Pink Gold Peach
DCfnaf

1. Rosalina
2. Waluigi
3. Daisy
Wario

1. Waluigi
2. Kamek
3. Pink Gold Peach
DaisyandRosalina
View All 58
Posts
Screw this List
DCfnaf
This hate is out of control
DaisyandRosalina
Error Reporting
See a factual error in these listings? Report it
here
.