Worst Pokemon Characters
Pikachulover1
The Contenders: Page 4XW
61
Meowth
I feel so sorry for Meowth. He lived on the streets and was always so hungry. He fell in love and tried to impress another Meowth who belonged to a trainer, but she was really rude and told him she only cared about humans. So he actually LEARNT TO WALK AND TALK LIKE A HUMAN, which is a huge feat for a Pokémon and shows just how strong his love was...but then the other Meowth just thought it was weird! After everything he's done the snobbish brat turned him down. Poor Meowth joins Team Rocket because Rocket was the first word he ever learnt, and later in the anime he meets the other Meowth again, who was abandoned. Meowth challenged the leading Persian and defeats him, but instead of impressing the Meowth she falls for the Persian and rushes to his aid. Ouch.
Actually I kinda feel sorry for him. - Goatworlds
Well I don't feel sorry for meowth he's was just an has been
V5 Comments
62
Mr. Mime
I think he was the most hated original Pokemon.
V2 Comments
64
Magikarp
Magikarp is amazing. He teaches the importance of patience, because one day that "weak and pathetic" fish will evolve into a HUGE SUPER POWERFUL WATER SERPENT DRAGON.
Sorry magikarp if you were only real I would love you
Well twilightkitsune we might share a lot of the same interests but it's obvious that we have completely different tastes when it comes to pokemon what l mean is that you obviously have horrible tastes if you think that magikarp is awesome top it off you probably hit your head when you were a baby as well
Only have to words for magikarp. MAGIKARP SUCKS!
V8 Comments
65Xerosic
66Roserade
67
Drew
He acts so mean but is so nice inside it is confusing
I have a crush on drew I don't see why he's so mean I mean May almost hit him with a frisbee
Drew is just the coordinator version of gary
Stop! I even have a crush on drew
V6 Comments
68
Nico
Hey yo how is going yo my name is nico yo I'm a big tub of lard yo my fletchinder's beak is as long as my penis yo
69
Lyra
Now hold on maybe dawn doesn't so much crush on boys but that doesn't mean that she isn't a prissy girl because sometimes she lets that get in the way of training with her Pokemon. Not saying that she doesn't care but sometimes she just acts like a prissy girly girl but not the best example my bad
How much of a skank can you get I mean she's type of girl who will fall for any guy that she meets and the fact that she cares about boys more than being a trainer is disgusting you say dawn and serena are prissy girly girls who only care about a crush well I say lyra tops them both
Wait, dawn didn't crush on anyone. She only fan girled over Gary because he was the grandson of the man who she loved to hear poetry from...
V3 Comments
70
Silver
Kill whoever put this here. Silver has a tragic back story and awesome character development.
V1 Comment
71
Sawyer
Sawyer is not that bad in fact he seems to be a far harder worker than ash and is more motivated than him and he has more character than ash
Why isn't sawyer already on here? I'm watching X Y now, and really want to quit watching because of him. His voice, green hair, black vest, khaki shorts, leggings? , notebook, eyes... I feel sick every time I see him... "I have to take note of this experience" or something like that is even more cringeworthy than Ash's "Science is so amazing"
72
Blue
Yes, he is! He's from Pokémon origins! A reason I hate him: He beats me every time I pick Bulbasaur! In the anime: He teases Red! P. S., I can't believe Red comforted him! Take him out right now!
V1 Comment
73
Ingo
I can't tell the difference between ingo and emmet apart from their Pokemon.
Isn't he one of the guys who works at a subway? Or is it a metro? Maybe a train? - RiverClanRocks
Update: It's a subway. Eat fresh. (I had to say it.) - RiverClanRocks
Pay attention to the series dumbass and you'll know
74Ricky
75
Grant
He's cool in the games. But in the anime he acts as this gentleman but then here he is obsessively climbing walls like a Mankey. Not to mention his rock climbing wall looks like the ones you see on a playground. He's weird and messed up. He probably has autism or is a man child.
76
Muk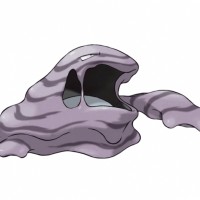 V1 Comment
77
Gurkinn
My name is gurkinn and I'm complete genius and I know everything there is to know about mega evolution and everyone else is beneath me. Heck I even turn stuff into gold and bring world peace and find the fountain of youth.
He's cruel, unfair, and rude to his granddaughter.
He looks out of place, he hardly looks like a Pokemon character, I mean what is up with his eyebrows?! Also Gurkinn can get grumpy sometimes and yells. He scared poor Bonnie. He's like Scrooge. And he's almost cruel to Korrina, he literally called her weak and selfish even if it was her first time using mega evolution. Even the flashbacks shows he's dependent and doesn't know the first things about child care, I understand he wants Korrina to be stronger but take the weather in consideration, like come when it's cold and snowy outside, he and Korrina didn't dress for the weather, they can both get hypothermia and die. And he even stands in the wrong places, won't he get washed out into the ocean and drown? I'm glad he's not Korrina's primary caretaker otherwise Korrina would been dead by then.
V1 Comment
78
Flannery
In Pokemon oras, I had a question for her. Why are you yelling, I'm standing two feet away from you and right in front of you!
Seriously, everyone obsesses over her for what? Her clothing. Just because she wears tight clothes, it doesn't mean you can fangirl over her! Her voice would be enough to motivate me to commit suicide!
Not to hard to battle FYI she yells because she's a new gym leader in the game
79
Professor Ivy
She just sucks in too many different ways!
V1 Comment
80
Wallace
One of the coolest trainers I've ever seen and his milotic very majestic
What the heck is he doing on this list? - RiverClanRocks
V2 Comments
PSearch List
Recommended Lists
Related Lists

Best Pokemon Characters
Top Ten Pokemon Characters from the Anime

Top 10 Most Annoying Pokemon Characters

Top Ten Characters from Naruto, Bleach, Fairy Tail, Sword Art Online, Pokemon, Dragon Ball, One Piece, and Inuyasha

Top 10 Most Disliked Pokemon Characters
List StatsUpdated 4 Dec 2016
2,000 votes
92 listings
4 years, 23 days old

Top Remixes (26)

1. Serena
2. Harley
3. Alain
Ruee

1. Serena
2. Clemont
3. Harley
simplyafan

1. Serena
2. Misty
3. Ash
RiverClanRocks
View All 26
Posts
Error Reporting
See a factual error in these listings? Report it
here
.