Top 10 Best YouTubers (In My Opinion)
DorianGoesKING99
MY OPINION, DAMN IT! Enjoy.
The Top Ten
1
EthGoesBOOM
Okay, HE IS AMAZING, HE IS AN AMAZING VOICE ACTOR, HE IS JUST OM- 💥! Explosions Aside, He Sadly Gets More HATE Then He Deserves, HE DESERVES NO HATE AT ALL! He Has AMAZING And FUNNY Memes Like, FOWA, FWAH, I'm A CUPCAKE! And, Well, I Could Write A BIBLE On How AMAZING EthGoesBOOM Is But, I Don't Got All Day, So That's All Folks.
I AGREE WITH ME
2
SMG4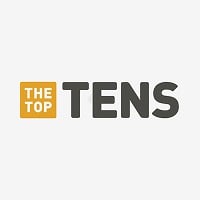 THIS GUY IS FUNNY AS HELL, THERE IS a lot YOU CAN DO WITH Mario CHARACTERS, STEVE FROM Minecraft, AN OLD MAN FROM Pokemon AND SO MANY OTHER THINGS I MA-! Now, TO NUMBER 1!
3 Rye-Rye99
4
Sr. Pelo
OH, BOI, ITS CHRI- MOKEY NO, ITS JANUARY! WAHHOOO, DAMN IT WAHHOO! SAAANS DAAANCE, DANG IT SANS! Yeah, Let's Just Say Pelo IS CRAZY AND FUNNY! He Would Of Been On Number 2 IF, He'd Upload More.
5
Camila Ceuvas
You May Know Her For Glitchtale, And, that's THE REASON SHES ON THIS LIST!
6
PopularMMOS
So, A Minecraft YouTuber, WHY NOT SINCE, AT LEAST THEY aren't SSUNDEE WHO TALKS ABOUT POOP 24/7 AM I RIGHT?! But Yeah, They're The Most Decent Minecraft YouTubers Out There, So Yeah.
7
Taste Gaming
A YouTuber Who Doesn't Swear, SURPRISE IN THAT SITUATION! But, He's A Good YouTuber, But Has An Odd Voice. Still, Check Out His Channel.
8
Cobanermani456/COBAMA SAMA (Same Guy)
HE IS SO FUNNY, HERE IS HIS BEST QUOTE "Sonic Boom Is Pure Booty"., It's SO TRUE, JUST -💥! EXPLOSIONS BECAUSE WHY NOT!
9
Hutts And Hutts 2 (Same Guy)
Same Reason As Rage, But, He Also Played TABS, Which Is An AMAZINGLY HILARIOUS GAME! Moving On.
10
RageGamingvideos
Okay, He Plays Games Like Harthstone, And The Binding Of Isaac, But, I Only Care For Isaac So... Moving On.
Related Lists
Top 5 Best YouTubers (In My Opinion)

Best YouTubers in My Opinion
Unpopular Opinions from Metalheads
Top Ten Hardest Things To Have An Opinion On
Top 10 Most Unpopular Opinions