Best Agile Project Management Tools
The Top Ten
1
Zenkit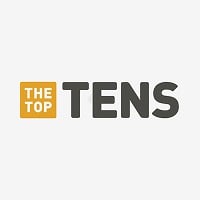 Manage your workflow, projects, business or databases. With the different views, templates and options to use Zenkit it's the right choice for every department and every size of your team. - JessiLu
Visit Website
2
JIRA Agile
In JIRA, the sub-task estimates don't roll up to the story estimate. That bug has been around since 2013.
In addition, you can't embed epics in epics, which severely constrains how you organize your Feature Epic-StoryEpic-Story-subtask hierarchy.
3
ConceptDraw PROJECT
This tool is not only interesting for project managers (to be in time and in budget is a team responsibility).
Concept-Draw PROJECT offers the full set of features you need to plan, organize and manage a project, including task and resource management, reporting, and change control. - anastasia.krylova
Visit Website
4 Pivotal Tracker
5
VersionOne
Very good at managing layers: Portfolio, project, backlog. Besides missing a bug-tracking feature, this tool basically has everything else. Excellent customer support as well.
Very comprehensive
Excellent support help

But...
. complicated and difficult to grasp
. Little clunky too
6
Yodiz
Best tool for managing SCRUM projects
According to me yodiz is best agile tool.
Only tool which fulfill our all requirements
Very simple and neat interface
7 Axosoft
8
Kanban Tool
Kanban Tool is easy to use, very intuitive, customisable. At my company we've been using it for over 2 years now and our efficiency increased, becouse we can control all the tasks. We don't duplicate them anymore.
Great digital tool that saves time and helps you to deal with projects and deadlines.
It's a great software, very easy to use and increases the productivity of our team just incredibly.
Far the best agile project management software (both: online and on-site versions available).
9
Redmine
Redmine is a flexible project management web application. Written using the Ruby on Rails framework, it is cross-platform and cross-database.
10
Agilefant
Agilefant is a simple but powerful solution for managing software development projects and related activities. It brings together the perspectives of organizing daily work, long-term product and release planning and project portfolio management.
Agilefant is an excellent tool for agile software development. We have been using it for a while and we will be using it also in the future.
Great tool, that let's us be truly agile and doesn't force us onto some predefined methodology or way of working.
Agilefant is great tool. It's very easy to take into use. I like the unlimited epic-story-substory hierarchy. The tool has evolved a lot during 2016 and covers now most features I need from an Agile management tool.
The Contenders
11 ActiveCollab
12 Planbox
13
ProofHub
All-in-one project management software. With this tool, you can easily manage projects, schedule tasks, discuss plans, work with remote teams and communicate with clients, all from one place using our project management software.
ProofHub, a SAAS based project management software that helps in managing, discussing and communicating with your team members and clients from anywhere and anytime. This online collaboration tool offers a centralized place where you can add To-Do's, Milestones, Files and much more. ProofHub is the only project management software that provides In-built browser chat feature, Casper-Mode (Hidden Mode) and Proofing Tool.
14
Eylean Board
Intuitive and extremely easy to use project management software equipped with all the necessary functionalities.
All the functionality one expects in an agile tool with easy to use and nice user interface.
Great Agile templates so you can work right from the get go.
A project management software that not only uses agile and lean methodology, integrates with the most popular business tools such as MS Outlook, Excel, TFS, but is also very adaptable and provides a beautiful user interface.
15 Team Foundation Server
16
Nutcache
Smart & simple collaborative project management web app with time tracking, invoicing and expense management. Its collaborative boards are flexible and allow for great Agile Scrum/Kanban methodology setup.
So visual and flexible interface. Like it. - Sboyer
17 TargetProcess
18
todo.vu
Combines CRM, task management, time tracking and billing all into one app. Free version for freelancers and very well structured for teams - beams
19
Herogami
I am using Herogami and it just makes a lot more sense than other Agile Kanban tools we were previously using. We are a mid-size development shop with lots of projects going on and a mainstream product constantly under development. Our selection of Agile tools was, honestly, tough. Came out with Herogami which, in the end, looked to us like the best combination of agility and clarity. Overall, the most usable tool, no training required. Cannot say that for many in the list above.
It's a powerful tool with an amazing user interface. A good tool for the agile development
Shifted on this one after years of pain with Jira. Amazing interface, makes it easy to configure projects with plenty of attributes. Stories and issues are managed in a way the recalls Jira and Greenhopper but with greater distinction, in the end issues and stories should not fall in the same bucket like in Jira but have their own paths. Herogami does a good job also tracking activities in timelines and calendars. Document sharing is available as well as a project wiki. Overall a very clean and reliable tool, never gets in the way, we are about to install the on-site version which is not too pricey. Good tool, worth a try.
Works very well for us (indie ganes startup). Good implementation of Kanban. Adds some useful stuff like calendar, wiki and documents. Very configurable.
20 QuickScrum
21
OrangeScrum
It is an agile project management and collaboration software through which people can efficiently and easily manage projects, team and tasks at one place.
22 Kanbanery
23 Trello
24
RealtimeBoard
Http s:// realtimeboa rd.c om
Powerful online sticker board for backlog grooming, user story mapping, and remote online retros. Recently was integrated with JIRA. - Sirina
25
Brightpod
Check out Brightpod (www.brightpod.com) for managing your marketing campaign and todos. It has got pre-built social media and other common workflows
26
Saviom
Saviom PPM tool helps you to plan your projects effectively with optimal utilisation of your resources. It is highly customisable with Gantt chart view features. - aakashgupta
BAdd New Item