Best All-Rounders in Cricket History
lionking_88
The Top Ten
1
Shahid Afridi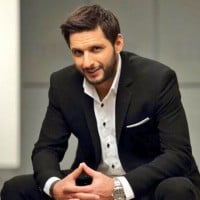 he's awesome. he's the best allrounder and eveytime he makes runs from less ball and he can also do fast and spin fast
DASHING CRICKETER... A TRUE GAME CHANGER
Shahid Afridi is the Best All-Rounder in the world. Because He is only player to achive fastest Hundred in the history of cricket ^^ his strike rate is best ever any cricketer in the history of the cricket. He hits Mosts sixs and He is only one persons who score over 7000- and get 333 wickets in ODI history of cricket
HE IS definitely GOOD
344 Comments
2
Shakib Al Hasan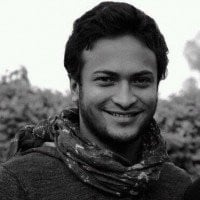 He is a tiger born in Bangladesh only to hunt the preys in Cricket
He is the all-rounder of all the time and also the most handsome and sweetest cricketer. He is on the first position of icc all-rounder ranking
One of the best all-rounder in cricket history. Its not too long before, Bangladesh as approved for the test team but, Bangladesh has progressed very well in these day and one of the major contributor is Shakib Al Hasan. In many of matches won by Bangladesh, you will see the contribution of Shakib Al Hasan either with or bowl or with both. His terrific all round performance has enhanced the Bangladesh team and he is in the number 2 spot of top all rounders of all time.
When he set he can play all kind of short that's why I am feeling his best all rounder of all time
377 Comments
3
Jaques Kallis
Jacques Kallis's records speaks in itself. He has the ability to turn the game in favour of S.A. due to his excellence in all departments of the game.
Jacque kallis is also know as king kallis he is A true allrounder A full bag of run and bag of wicket he had and I think everyone get shock that why he is been on no 3 because his strike rate is low otherwise he is number 1
Match winner
kallis is the best cricketer ever born.


142 Comments
4
Imran Khan
One of the best and only one 'imran khan' cricket history legend all rounder only on imran khan
One of the best all rounder in the world good looking fit and handsome imran khan is king and prince in cricket all time
World's most good-looking sportsman mentaining those good looks with all the girls just waiting for you outside the ground just to get a glimpse of you mentaining that stardom with with not letting get anything on your performance it takes hell of hard work and determination. Imran emerged himself as the best all-rounder of his time. He was an excellent bowler and a very good batsman and his leadwrship skills made his worth even more. Just to give you an example, Imran averaged 19.3 in batting over 28 in bowling before becoming the captain but after he was made the captain in batting he qveraged over 55 and in bowling below 18 which is best record for any captain in the world cricket. Beside Imran is the only player in history who got good as the passed while other all-rounder like Ian Bottham & Kapil dev etc. They got dull and their skills lacked as the time passed by. Imran ia probably the only player who had finished his career leaving as a top man in world cricket.
legend
92 Comments
5
Garfield Sobers
He is the GREATEST of all time ALLROUNDER.
Great Batsman, Bowler and Fielder
By far the best all rounder ever. No one could touch him for sheer variety and expertise in all the disciplines of cricket. Best batsman - a whole level ahead of everyone. Finest medium pacer and world class spinner. One of the worlds finest fielders. A superman in cricket.
Great batsman, and basically three bowlers in one. Should be #1 for sure. - truckturner
He is the best all time allrounder in the cricket history,
6 Comments
6
Kapil Dev
I also feel Kapil was the best. All rounder means batting, bowling, fielding and captaincy. But when we talk about all rounders we only talk about batting and bowling. Kapil excelled in all the department of the game. For example, Kapil was a great bowler, very attacking batsman, outstanding fielder (who can forget the Sir Viv Richards catch in 1983 world cup) and dynamic captain (later on in his career he was not supported by senior players who envied his charismatic personality). If you compare Kapil with other like Imran, Botham, Hadlee you will notice none of them had all. For example, Imran, Botham and Hadlee were not very good fielders. Besides, Botham was not a good captain and Hadlee never became captain. So I give full marks to Kapil Dev.
Best in the world
Could have scored at least 9000 runs (average 40 ) if India had good bowlers allowing him to focus on batting.
Same with ODI's-- could have scored 6000 runs(33 )...

Kapil dev came from a nation which never seen fast bowlers.. He batted, bowled and fielded effortlessly to become one of the most exciting players to watch in the era of Viv Richards - Malcom Marshal- Alan boarder -- etc..
As a bowler he had no support from seniors to advice him - but still he shined.. As a batsman he did lesser than his actual talent..
As a captain he didn't had a luxury of great Players when compared that of Imran khan -- but still won us our first world cup..
Imran was an exciting bowler - but a boring batsman. He always had a good bunch of worldclass players in Zaher abbas- Akram-javed miandad- salim malik- sarfraz nawaz- abdul qadir-wasimbari-inzamam.. Etc.. Winning a world cup with very good players is not a big deal.. So I rate kapil dev better than Imran khan.. But I rate Ian botham slightly higher than - Kapil dev if we keep this captaincy as not counted.. Ian botham is more assured in batting thann any of the four greats at that time- and his ...more
110 Comments
7
Ian Botham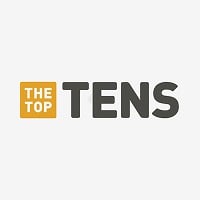 Sir Ian Terence Botham is a former England Test cricketer and Test team captain, and current cricket commentator.
Without doubt the best ever...ask any Aussie batsmen of the 80's (especially 1981)
Would be higher if the internet wasnt rammed with indian cricket fans
Botham great
Don't forget Sobers batting off spin and seamers
Maybe old buggers like me remember him
People here are no real cricket fans.. Botham was the best and will stay in that place forever.. Yuvraj Singh a better all-rounder? You guys gone nuts? And sobers on 7th rank?
18 Comments
8
Sir Richard Hadlee
Champion fast bowler and way better batsman than the very few bowlers in his league.
All-time world eleven candidate based on the stats.
most underrated player in history. One of the best bowlers and big hittin batsmen ever!
Hadlee'z 9/52 wz da bst figurez for a bowler
for a long time plus he ws da first man 2 take mre thn 400 test wicketz
His records speak for this great man - lionking_88
3 Comments
9
Keith Miller
a great bowling all rounder - lionking_88
He could bat, bowl and charm any shiela.
10
Shane Watson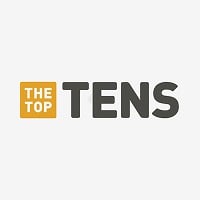 Shane Robert Watson is a former Australian international cricketer and a former captain, who played all formats of the game.
He is the best. He is the best of all time. Nobody could like him. He is the most dangerous batsman in the history of cricket. He is rocking the world.
He has been injured most of his carrer but when he finally gets no injuries and play for more then a match he instantly goes up the icc rankings and dominates teams. He should be first
Best all-rounder ever
Many centuries and wickets
74 Comments
The Contenders
11
Yuvraj Singh
Yuvraj the best all rounder I have ever seen. The day he doesn't bowls well he is excellent with the bat and when not with the bat he is marvelous in his fielding and bowling. He was the main icon who helped india to get the world cup 2011. He is god gifted. India should certainly look for these kind of players. He must keep it up.
Yovraj singh is best teem icon for indian cricket teem, he has pormance for all india have winning world cup such as under 19 world cup 2007 and 2011 all most he have wining man of the series award their world cup. Without youraj singh we have not winnig word cup.
Thanks
Yuvraj singh is greatest player
All time Best all rounder in the world
91 Comments
12
Chris Cairns
Great New Zealand allrounder, a match winner with both bat and ball.
Great with both bat and ball
If you see icc knockout series final match
good
2 Comments
13
Ravindra Jadeja
Best allrounder and fielder of world
..
My all time favorite
Sir jadeja, the good all rounder. That India had ever seen.
The icc championship 2013 proves that ravindra jadeja is a good all rounder.
What a catches oh my god it ws amazing. 5 wickts in a match, iis it easy. Young handsome batsman who is a good finisher
IN CHAMPIONS TROPHY 2013 Jadeja DID THE IMPOSSIBLE. HE TOOK FIVE WKTS AGAINST WEST INDIES. JADEJA ROCKS
45 Comments
14
Andre Russell
Yes he will be world's top all rounder
I think that in other 5 or 7 years he would be in the top ten.
He is the best all rounder
Within 2 to 3 years he will be in the top 1 to 5
2 Comments
15
Lance Klusener
True All rounder
Zulu is the iceman of cricket he will came to bat with sa in total dismal and get them out of jail.
Lance klusener is a best all rounder. He was declared man of the series in 1999 world cup taking 17 wickets and hit 257 runs. He supported to south africa to reached semifinal.
Batting low down the order he could smash and bowl
6 Comments
16
Sanath Jayasuriya
We all know he is the best all rounder ever. No one can beat his all round records.
A devastating batsman and plays very aggressive cricket making him one of the most destructive batsman in the world and with his spin blowing also he chips in taking crucial wickets and he is a very good all rounder
He's a best batsman, best fielder as well as best left hand baller. So I believe he should get more votes and come to the top
He must be in the top 10.
24 Comments
17
Chris Gayle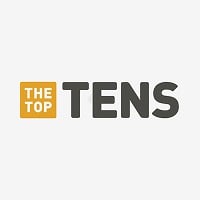 This legendary cricketer showed his best all rounding performance vs PWI. 175 (66) and 2 wickets for just 5 runs.I am CTB WANASINGHE from Sri Lanka.
Chris Gayle is not an all rounder
Chris Gayle should be in the top ten
He is a very talented all-rounder
Opening Batsmen never are all-rounders
4 Comments
18
Carlos Brathwaite
The new Champion
Awesome he is
Very good cricters
Out of believe! can't believe
19
Albie Morkel
He really good allrounder lovable person
In ipl 5 he played well
He is in Top 10 all rounder. Ir is elephant strength of channai super kings. Nu 1 allrounder in T-20cricket
Idiot! Albie morkel is an horrib le player
20
Andrew Flintoff
God
He is a great all-rounder good batsman and good bowler very talented
He is my favorite cricketer, I always saw her performance
Andrew Flintoff is the best.
13 Comments
21
Corey Anderson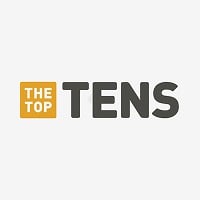 He is a best allrounder because he bat wall in a any caind of pitch and boll wall is a many player for world cup 2015
Great kiwi player... holds world record fastest century in ODI and can bowl at 135+
22
Dwayne Bravo
Best all rounder in world
He is some of best all rounder in cricket and he deserved in top 10
If I had a chance I would be his brother
Mad he is best
4 Comments
23
Mohammad Hafeez
Heis the tricker with bowl and magic with bat
Yar is ko Batao ka cricket KHAIL raha hain
24
Mahendra Singh Dhoni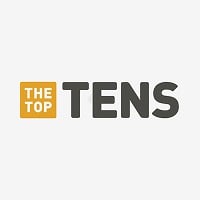 He's just too good nobody can ever beat him
!
He is the best
He can do everything that is why he is called the God of cricket
He can bat, keep wickets and bowl too when a spare wicketkeeper is available. Above all he is a great captain. Truly an allrounder in every sense of the word. He could work on his bowling a lot more.
40 Comments
25
JP Duminy
Iam your fan you is best batsman and bowler and I like South Africa and I so sad you not win test matchs

from your fan b.srihas 5th class from krishnavani talent school markandeya colony godavarikahni,talangana,India
26
Muhammad Hafiz
Hafeez best
Hafeez best
Very talented all rounder and a great opener for Pakistan and we called him professer for his genius in cricket
Hafeez is a calm, cool and collective guy... He plays cricket with a determined mind set and leads his team with great enthusiasm... He's one of the best all rounder of all times.. And having such a great man is something more than pleasure for Pakistani nation! :-)
19 Comments
27
Abdul Razzaq
One of best allrounder
Best all rounder I ever seen
He is the best all rounder in the world he is the real match winner
I like. He is very best in cricket
23 Comments
28
Shaun Pollock
Think his the best. Dd not really have very good bowlers helping him at the time. So he had to keep runs down and take wickets. People forget he was batting way down the order but that man could bat. Best by a long shot
He is tru legend
Best in a difficult time for SA
One of the best fast bowlers in the cricket history.May be the best bowler in SA. Some times lead the team by batting in mid order. An excellent fielder in mid onn. I am Thidas Bandara Wanasinghe.sri lanka!
29
Glenn Maxwell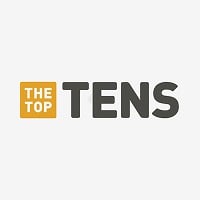 Glenn James Maxwell is an Australian cricketer who plays One Day International and Twenty 20 International matches for Australia.
Glenn Maxwell doesn't need a definition. He is by far the most destructive batsman in world cricket. Besides he is a handy off spinner and an electrical fielder. I seriously think all non-cricket fans have visited this site because Maxi needs to be in the top 5
The big show forever in life
My hero mexwell
It's best to cricket
8 Comments
30
James Faulkner
This guy deserve to be number 1 all rounder in the history of cricket
31
Vivian Richards
Check his stats once
32 David Wiese
33
Irfan Pathan
The best allrounder only Irfan Pathan
He is a Gem that India had and he was one of the best swing bowlers India has ever produced
India relly missed his talent... He could be India's best all-rounder if India handled him brilliantly,... Which sourav done well in 2005's...
I know bcci always neglected this young all rounder but he has capable all rounder.
11 Comments
34
Suresh Raina
He is the best cricketer in all world
He is good batsman and its looking good shots and bowling
The best batsman ever, and he bowls a technical bowling that he is every year in the Top 10 lists in IPL for"best economy rate".
He is the best fielder in current cricket. The ball can never cross him when he is on the field.
13 Comments
35
Sourav Ganguly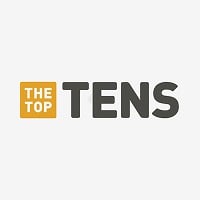 Sourav Chandidas Ganguly, affectionately known as Dada, is a former Indian cricketer and captain of the Indian national team.
All we know about his batting. No word or sentence is required for his batting appraisal. As a bowler he was as good as the batter he was. He was under bowled during his cricketing career. He was a package of complete all rounder.
Dada is the best
Dada has done wonders with his bowling also the toronto cup between india and pak when he secured 15 wickets. Ramiz raza lost his wickets 4 times consecutive to ganguly and 1999 world cup also dada bowling was dominating
He is a very good batsman and bowel-led very well he was heated the ball out of ground
He is also good captain
2 Comments
36
Sachin Tendulkar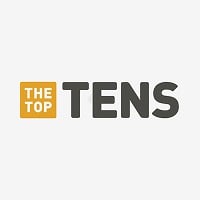 Sachin Ramesh Tendulkar is a former Indian cricketer and captain, widely regarded as one of the greatest batsmen of all time.
Should be in top 15 this is crazy man I don't appreciate this
Best of all batsmans and God of cricket
Sachin was the god of all cricket. He was the best.
SACHIN YOU WANT RUST ANT BOOST AND TEAK THE TOP 10 ALL ROUNDERS
BY NARSEH
9 Comments
37
Adam Gilchrist
I like adam gilchrist batting
I have only one word to speak he is great
He was a wicket keeper
He is the ionly want to say this s not in this
And why hafeez i
38
Virender Sehwag
Sehwag one of the best player in Indian
Team
What the hell! where is Mitch Johnson
39
Moeen Ali
WHO THE ------ IS HE
40
R. Ashwin
He is a real legend.
Why he is not on this list.. Best all rounder in the world!
Oh my God I can't believe that Ashwin is in 66 he deserves in top 20 but he is so low in this list
Best all-rounder in test currently, best test bowler and decent batting average... He is the next kapil of india
6 Comments
41
Chaminda Vass
Ha ha worst all rounder ever!
Super bowler! He is the best and he is awesome
42
Tillakaratne Dilshan
He is good in all sectors such as fielding, batting and bowling too. He should be ranked more above.
Consistent Opening batsman & wicket taker. Probably the 4 th best fielder in the world
He must be the top
A match Winner for the Sri Lankans
1 Comment
43
Shoaib Malik
He is a good all rounder
He is the only player in the world which ic reliable
not bad
Best best best best best best best best all rounder and best jamai of India
44
Mike Procter
Possibly the most naturally gifted person ever to play cricket. Genuine out and out fast bowler with results to match the best and genuine batting talent, hit 6 consecutive FC tons with the Don and Fry being the only other people ever to do that.
Didn't get to play much test cricket but one of the most talented cricketers ever. Powerful batsman with 48 FC tons and over 27000 FC runs, plus an FC bowling average in the 19s and over 1400 wickets.
45
Wasim Akram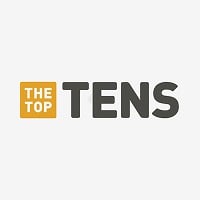 I think he is the best all rounder in the world
Wasim akram is the her of 1992 world cup because he took 18 wickets and all roundering performance abdul hanan javed
Perhaps the best left arm fast bowler of all time, was a magic bowler averaging 23 in both tests and ODIs, a highest test batting score of 257* puts him up there as one of the best bowling allrounders of all time.
46
Sakibul Hasan
His name is not sakbul hasan his name is sakib hasan
He is very good player I like him and iam from banglandesh but I live in dubai and my name is syed ahmed
47
Sikhar Dhawan
You are the best opener of india and please give your autograph
He good of India and srh
48
Clive Rice
No words can explain this South African's strength.
49
Mashrafe Mortaza
He is the Bangladeshi Imran Khan - anikrezaul
Very expensive in bowling...
50
Tamim Iqbal
I can say he is a quite a good batsman, but he isn't a good all-rounder (by the way is he even all-rounder? I have never seen him to ball) anyway, he isn't a very good choice for short matches. he needs time to build up the game - zxm
Tamim is the best...
PSearch List
Related Lists

Best Asian All Rounders In Cricket History

Top Ten Greatest All Rounder of One Day International Cricket
Best Cricket ODI All Rounders of 2014
Best All-Rounders In Kpop Female Idol
List Stats
8,000 votes
121 listings
9 years, 346 days old

Top Remixes (22)

1. Shahid Afridi
2. Jaques Kallis
3. Imran Khan
ahmedhassan

1. Ian Botham
2. Kapil Dev
3. Jaques Kallis
manotosh_js
1. Shakib Al Hasan
2. JP Duminy
3. Mohammad Hafeez
Kashmir17
View All 22
Error Reporting
See a factual error in these listings? Report it
here
.