Top 10 Best Romance Anime
Love has always been a popular theme in the world of anime, and the genre of romance offers a plethora of unforgettable tales that have captured the hearts of countless viewers. From innocent schoolyard crushes to epic love stories that transcend time and space, romance anime transports us into a world filled with passion, heartfelt emotions, and heart-wrenching dilemmas.

Whether you're a fan of slow-burning romances that beautifully unravel over time or you prefer whirlwind love stories that leave you breathless, this list will have something for everyone. Brace yourself for emotional roller coasters, tender moments that tug at your heartstrings, and characters that will stay with you long after the series ends.

Indulge in the magic of blossoming relationships, the anticipation of a stolen glance, and the intensity of first love. Allow yourself to be swept away by the intricate plotlines, stunning animation, and memorable soundtracks that elevate these romance anime to a league of their own.

The Top Ten

1 Kanon
The fact that this is number one gives me hope for the world. Because yes. This is JUST that good. The 2006 version of course.
2
Toradora!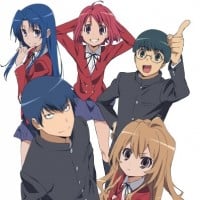 Toradora! is a series of Japanese light novels written by Yuyuko Takemiya, with illustrations by Yasu. It received an anime adaptation directed by Tatsuyuki Nagai and produced by J.C.Staff that ran from 2008-2009.
I love Toradora! I think it deserves more attention than Clannad!
The most adorable romance anime ever! Taiga and Ryuji are so cute together!
Best romance anime ever. Hands down
One of the best anime ever.
3
Angel Beats!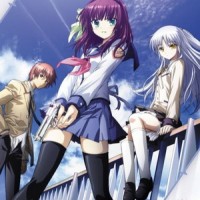 Angel Beats! is a 13-episode Japanese anime television series produced by P.A.Works and Aniplex and directed by Seiji Kishi.
4
Your Lie In April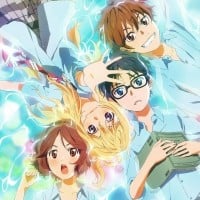 Your Lie in April, known in Japan as Shigatsu wa Kimi no Uso or just simply Kimiuso, is a Japanese manga series written and illustrated by Naoshi Arakawa.
This anime is a pleasure to watch! I love that it involves musical instruments and emotional parts! I love this anime along with(SAO, Toradora, Pokèmon, Yuri On Ice, Future Diary, Maid Sama, Wolf girl and Black Prince, Seraph of the end, especially Angel beats, OHSHC, Black Butler -and Barbie- only joking!
A MASTERPIECE! It is an anime that forced you to be happy even though in reality it is as sad as it gets... The ending is very heartbreakinggg but it is what made this anime great.
It does not deserve to be below 10th place...this is awful.
It is one of the best romance anime I have ever watched.
5
Inuyasha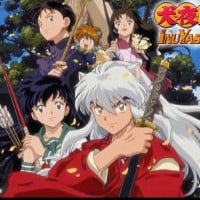 InuYasha is a manga franchise created by Rumiko Takahashi. It was adapted into two anime television series produced by Sunrise. The first was broadcast for 167 episodes on Yomiuri TV in Japan from October 16, 2000 until September 13, 2004. The second series, called Inuyasha: The Final Act, began airing five years later on October 3, 2009 to cover the rest of the manga series and ended on March 29, 2010 after 26 episodes. Four feature films and an original video animation have also been released.
6
Seven Deadly Sins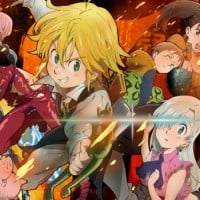 The Seven Deadly Sins is a Japanese fantasy manga/anime series written and illustrated by Nakaba Suzuki.
You can't deny that romance has a really important role in this story.
Well, the love stories in this series are all really touching.
Romances are there and every one of them has some tragedy.
7
Your Name
The ending is so beautiful and emotional~ the entire movie is a journey for your soul.
8
Ouran Highschool Host Club
An amazing anime. I've only started watching it and it already has me hooked. Seriously - if you haven't tried it you should. It's the best anime EVER.
It's a pretty funny anime. I totally recommend it, Also the manga is pretty good too you should also check that one out. Their love story is pretty funny indeed
9
Maid Sama!
This has got to be the BEST romance ANIME/MANGA I have ever got the chance to come across. The way the main female character which is named Misaki reacts to Usui which is the main male character is hilarious,their love story is pretty amazing. You should totally watch the anime and I also recommend reading the manga
Ok, I've seen a lot and I mean a LOT of romance anime but.. this has got to be the absolute best one. It's crazy that there are only a small amount of people who know about this anime or have watched it. If you haven't watched this yet, WATCH IT.
Misaki and Takumi are both very interesting leads. I like this anime a lot. It's my second favorite.
I mean seriously, It has Takumi Usui in it. What more do you want?
10
Fruits Basket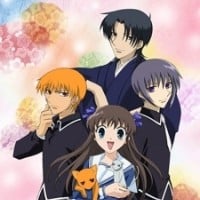 After the accident in which she lost her mother, 16-year-old Tooru moves in with her grandfather, but due to his home being renovated, is unable to continue living with him. Claiming she will find someone to stay with but also fearing the criticism of her family and not wanting to burden any of her friends, Tooru resorts to secretly living on her own in a tent in the woods.

One night on her way back from work, she finds her tent buried underneath a landslide. Yuki Souma, the "prince" of her school, and his cousin Shigure Souma, a famous author, stumble across Tooru's situation and invite her to stay with them until her grandfather's home renovations are complete. ...read more.
The Contenders
11 Chobits
12
Clannad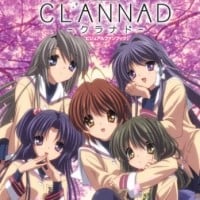 Clannad is the anime adaptation of the visual novel developed by KEY for Windows PCs in 2004, which was later ported to PlayStation consoles and the Xbox 360. The game was the best-selling PC game in 2004 and charted in national top 50 rankings several more times afterwards. Clannad has been adapted into four manga adaptations, an animated film, two anime series, two OVAs, comic anthologies, light novels and art books. The anime series and OVAs were licensed in North America by Sentai Filmworks in 2009. The first season of the animated series received positive to mixed reviews, while the second season Clannad After Story received wide critical acclaim.
Clannad, with it's sequel, Clannad After Story, has the best anime available in the Moe genre, without question. It explores not just what happens in high school, but also what happens past high school. Not to mention, many tears were shed watching this anime by many, many people.
In this anime we have a bum. We watch as he grows after decideing to help Nagisa. We watch them grow, laugh, and cry together. It touches your heart in some many ways.
13
From Up On Poppy Hill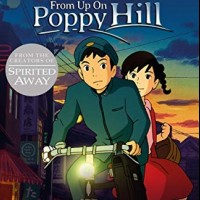 I really love the simplicity of this story.
It's so cute and peaceful.
It's so peacefull and deep and refreshing... I don't know how to describe it properly
14
Spice and Wolf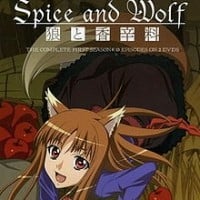 Spice and Wolf is a Japanese light novel series written by Isuna Hasekura, with illustrations by Jū Ayakura.
I thought this would be lower! Spice and Wolf is everything you want in a romance anime --- a tsundere furry girl, hot dude, doesn't make you cry...
15 Ef - A Tale of Memories
16
Future Diary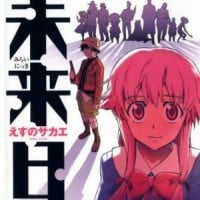 Future Diary is a Japanese manga series written and illustrated by Sakae Esuno. The plot surrounds a battle royale in which each combatant has a diary with entries from the future. The manga was serialized in the Kadokawa Shoten's Shōnen Ace between January 2006 and December 2010.
This anime is kind of an odd love story but ifor you watch all of it you'll understand why it's one of the best. It shows just how far devotion to someone will take you.
17 This Ugly Yet Beautiful World
18 Gakuen Alice
19
The World God Only Knows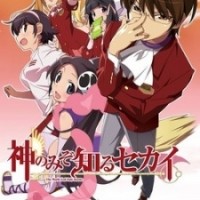 The World God Only Knows, abbreviated as Kaminomi, is a Japanese manga series written and illustrated by Tamiki Wakaki. It has been adapted into three anime series produced by Manglobe.
20 Boys Over Flower
21
Sword Art Online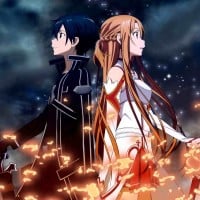 Sword Art Online is a series of Japanese light novels written by Reki Kawahara and illustrated by abec. In 2012, it received an anime adaptation produced by A-1 Pictures and the SAO Project, and is directed by Tomohiko Ito . The first season is divided into two arcs known as "Aincrad" and "Fairy Dance". It has also received a second season, titled Sword Art Online II.
This is easily the best romance in any anime hands down if you haven't watched this show I'd highly recommend it even if you aren't a big fan of animes.
22
Sailor Moon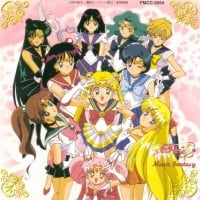 Sailor Moon is a Japanese shōjo manga series by Naoko Takeuchi. It was originally serialized in Nakayoshi from 1991 to 1997; the 52 individual chapters were published in 18 tankōbon volumes. ...read more.
23
Durarara!!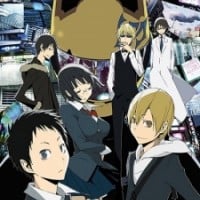 Premiering in 2010, this anime series is an adaptation of a light novel by Ryohgo Narita. Set in Tokyo's Ikebukuro district, the show weaves multiple storylines involving supernatural entities and gang wars. The series has garnered a strong following due to its intricate plot and ensemble cast.
24 Itazura na Kiss
25
My Youth Romantic Comedy Is Wrong, As I Expected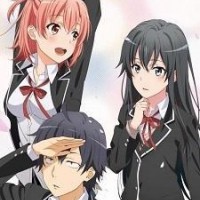 PSearch List