Top 10 Most Anticipated Disney Movies from 2017-2018
There are a lot of Disney movies coming out this year and next year. So let's discuss the ones that we are the most excited for!
The Top Ten
1
The Incredibles 2
I have literally been waiting for this sequel since the first one came out! And it's finally coming! The sequel that EVERYONE has been asking for! This is probably the movie I have been waiting for more than any other movie that's coming out! The Incredibles is my absolute favorite Pixar film! I wonder if this sequel will be able to top it! I'm glad Brad Bird is back to direct! He is such a great director! I'm hoping they will talk more about the movie at the D23 Expo! I'm gonna try to go to the animated films panel. I'm so glad Incredibles 2 is finally coming out after all these years! - MegaSoulhero
Can't believe Cars 3 is coming before this. So annoying! - DCfnaf
Brad Bird, don't disappoint - Mcgillacuddy
2
Star Wars: Episode VIII - The Last Jedi
It's a Star Wars film so of course it's on this list. What surprises me is that a lot of people really hated The Force Awakens. I know it uses to many elements from A New Hope, but they did that on purpose to introduce Star Wars to a new generation. They wanted to remind us of what Star Wars used to be. Now that they've done that, I'm sure The Last Jedi will be more original. Also, apparently we're getting 15 more years of Star Wars movies. Anyway, I really liked the new characters that were introduced in Episode VII, so I can't wait to see more of them in Episode VIII. Also, we will get to see Luke and Leia interacting! They already revealed what Luke's first words to Rey are. But I won't tell you in case you don't know. This is also the last time we will see Leia in a Star Wars film! It's a good thing Carrie Fisher finished all her scenes before her passing. - MegaSoulhero
Overhyped. I've gotten sick of this series since Attack of the Clones and it's becoming garbage. The prequel trilogy sucked hard, Force Awakens was a clone of A New Hope, and Rogue One was bland and lifeless. Not looking forward to this movie, and I think it's gonna suck. Sorry, but that's just me. 😐 - DCfnaf
3
Avengers: Infinity War
I have a feeling this will be the best Avengers movie! There is so many awesome things that will happen in it! It will be great to see so many superheroes all in one movie! Spider-Man will be in it, the Guardians of the Galaxy will be in it, Doctor Strange will be in it, and Captain Marvel will be in it! Plus, we finally get to see Thanos actually do things! And since it's directed by the Russo Brothers, I know it's going to be great! They directed the Winter Soldier and Civil War! My two favorite movies in the Marvel Cinematic Universe! This is going to be epic! - MegaSoulhero
This movie will hopefully live up to all the hype. - Tia-Harribel
4
Guardians of the Galaxy Vol. 2
Baby Groot is so adorable and hilarious! I am beyond excited for this movie! I loved the first Guardians of the Galaxy so I'm sure the sequel will be awesome as well! So far, I have laughed at every joke in the trailers! Especially the ones involving Drax! And Peter's father is in the movie! This is my second most anticipated movie of 2017! As excited as I am for this movie, I'm kind of disappointed that they replaced Tower of Terror with a Guardians of the Galaxy ride at DCA. I loved Tower of Terror. - MegaSoulhero
5
Ralph Breaks the Internet: Wreck-It Ralph 2
No! I'm not kidding! That's actually the title that Disney chose for the Wreck-It Ralph sequel! I would make a Kim Kardashian joke, but that would be too easy. Wreck-It Ralph is one of my favorite Disney movies and I've been wanting it to get a sequel ever since I saw the movie. And the sequel, apparently, will involve the internet! This could be a good sequel if done right. I also read that Jodi Benson aka Ariel aka Barbie will be in the movie. And so will James Corden who, ironically, will be in the Emoji Movie this year. Ugh. I'm really curious to see what will happen in this sequel. Hopefully it will be better than its title! - MegaSoulhero
Oh man I can't wait for this wreck it Ralph was one of my personal favorites and I hope the sequel is great - Phillip873
6
Mulan (2018)
There's a live action Mulan remake coming out in November 2018 and it is going to have an all Asian cast! Which means no whitewashing! And that's awesome because Asian actresses are the best actresses! They haven't said who's going to be in the movie yet. Hopefully they tell us at the D23 Expo this year. I'm kind of disappointed that there won't be any songs in it. They should at least keep Reflection. That's the only song that matters! But I guess since it will be more like a war film, they want it to have a more serious tone. Understandable. Out of all the Disney remakes, this one excites me the most! - MegaSoulhero
7
Spider-Man: Homecoming
Why do they feel the need to show all the best parts of the movie in the trailer!? The new Spider-Man Homecoming trailer showed way too much! The idea of a trailer is to get us hyped for what we are going to see! Not to summarize the whole movie! However, I'm still looking forward to it. Tom Holland is my absolute favorite Spidey! And Michael Keaton is a great actor, so him playing Vulture will be really awesome! I hope there will be more surprises in the movie because like I said, the trailer gave away a lot of things. - MegaSoulhero
8
Coco
This movie came out a few days after my dad passed away and at the end of it my family was crying and a guy gave us tissues - lbelle0527
Coco is the Pixar film that will be released after Cars 3! They already released a trailer for it and it looks really cool! The animation is amazing and the music sounds really good! From what I saw in the trailer, it looks like a mixture of Book of Life, Spirited Away, and Kubo and the Two Strings. Speaking of which, people are already calling this a ripoff of Book of Life! Is it JUST because it's about the Dia de los Muertos? There are multiple Christmas movies out there, so there can be more than one movie about a certain holiday! - MegaSoulhero
The only thing I don't like about this concept is the fact that Disney initially tried to buy The Day of the Dead, which is quite disrespectful. Still, the movie looks great! - Mcgillacuddy
This looks really good.
9
Cars 3
Cars 2 is stupid! Cars 3 on the other hand looks interesting! From what I've seen in the trailers, it looks like it might have a chance of being good. It looks like it's going be more like this first Cars movie. Lightning McQueen is once again the main character and it's actually about racing! Thank goodness there's no spy plot with Mater as the main character! Cars 2 is atrocious! I can't believe I'm saying this, but I'm actually excited for Cars 3! - MegaSoulhero
Mater is funny, but he can't have his own movie
The charms back for the franchise
I hope it's better than Cars 2.
10
Gigantic
Basically, this is the story of Jack and the Beanstalk! Except the giant is a girl. That's pretty much all I know about the movie. Also, it will be a musical with songs written by the Frozen songwriters, Robert Lopez and Kristen-Andersen Lopez. They performed one of the songs at the 2015 D23 Expo. It was called "Little Man" and IT WAS AWFUL! I was cringing the entire time during that song! Hopefully the other songs will be better. And I hope they give more information about the movie at this year's D23 Expo. Which I bought tickets to!

EDIT: Unfortunately, this movie won't be coming out until 2020.

ANOTHER EDIT: This movie has been cancelled - MegaSoulhero
Hopefully It's Better Than Zootopia - VideoGamefan5
The Contenders
11
Moana 2
I've been waiting for this moment and it finally happening yay
12
Cruella
For 2018, I've searched many of the upcoming live action disney films. Yes, I'm excited for Pirates of the Carribbean 5. There's going to be a Tim Burton Dumbo, and a Reese Witherspoon Tinker Bell, a live action of Mulan and Aladdin, and an Emma Stone Cruella. Thou, why Emma Stone? They kicked out Meryl Streep and she's already perfect. Cruella is supposed to be an old lady, but Emma Stone is too young for the role. She's only 28 years old and the character looks like the age of 50 in 101 Dalmations. This should be good but Emma Stone is not fit for the film.
Making another crappy film about a villain? And what is wrong with letting Glenn Close reprise the role? - 445956
13
Pirates of the Caribbean: Dead Men Tell No Tales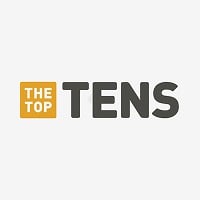 The film actually surprised me considering the disappointment of the last two movies. It goes back to the premise of the first movie and while it isn't as good as "The Curse of the Black Pearl" or "Dead Mans Chest" it still is another fun swashbuckler.
People say the original title was Salazar's revenge. Now it's dead men tell no tales.
In the philippines, the title is 'Salazar's Revenge', in the US, it's 'Dead men tell no tales' Oh, and by the way, it's already showing and it got a terrible score. The score is 31% on rotten tomatoes. I'm not so sure if this is gonna be good.
14
Frozen 2
I gotta be honest... Frozen is a ripoff from Rise of the Guardians. They just copied everything from that movie. Rise of the Guardians was a good movie, until Frozen made a ripoff from it. Elsa is just a copycat from Jack Frost. Now, Frozen 2 will make everything worse, and IT WILL WIN THE RAZZIE AWARD.

For those who don't know the Razzie Awards, it's when they nominate terrible movies and the worst one will win. It's basically the opposite of the Oscars.
15 The Little Mermaid (2018)
16
Guardians of the Galaxy Vol. 3
Ya it's one of marvel's most successful movie series so you'd think they'd do a third one.
Ya, not kidding. There is gonna be a Vol. 3 movie.
17 Mary Poppins Returns
18 A Wrinkle in Time
19 Solo: A Star Wars Story
20 Christopher Robin
BAdd New Item