Top 10 Most Anticipated Movies and Shows Exclusive to the Disney+ Streaming Service
MegaSoulhero
Disney has a new streaming service coming out on November 12, 2019 called Disney+. It will feature multiple Disney animated movies, every Pixar movie, every Star Wars movie, all 30 seasons of the Simpsons, and it will even feature some original movies and shows. Let's take a look at those. Just to be clear, these are only movies and shows that are only available on the streaming service and nowhere else.
The Top Ten
1
Falcon and Winter Soldier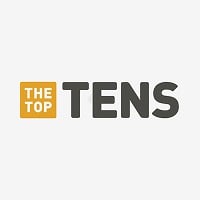 Falcon is a fictional superhero appearing in American comic books published by Marvel Comics. The character was created by writer-editor Stan Lee and artist Gene Colan, and introduced in Captain America #117.
This will be a thing?! Really? No way! - Misfire
I've been waiting for this for so long. It was very entertaining seeing Falcon and Winter Soldier interact in Civil War. Now we get to see that in a brand new series. Each of them are great on their own, but as a duo, they are phenomenal. It's great to know that Anthony Mackie and Sebastian Stan are returning to do this. They're a big part of the reason why these characters are cool. I'm thinking it will be like a buddy cop type of series. If so, that would be pretty interesting. This is what I'm looking forward to the most on the Disney+ streaming service. I'm sure it will be excellent. - MegaSoulhero
2
The Mandalorian
Hating the new Star Wars movies is not a personality trait. I've always wondered why there has never been a live action Star Wars series. Well, we're finally getting one. And the best part is it's being made by Jon Favreau. And he can do no wrong. Except for Iron Man 2. And I'm sure the Lion King is going to suck. Other than those, his work is really great. So I'm sure this will end up being something worth watching. - MegaSoulhero
3
Star Wars: The Clone Wars (Season 7)

I don't want to get the Disney service just for the Clone Wars, and chances are they will take it off of Netflix. So unless it comes out on dvd I am not paying to watch the new season. - Stalin
Last year at Comic-Con, it was announced that Clone Wars is getting another season. This is absolutely great since Clone Wars is such a great show. Although, I'm sure some people are upset that it will only be available on the streaming service. Considering how much Star Wars fans seem to hate Disney, I doubt they would want to pay for the streaming service just to watch this. I was already planning on getting the streaming service, so I have nothing to lose. It's great to see Clone Wars returning. - MegaSoulhero
Clone wars was my favorite cartoon! 🥰 - HaloFanboy
4
Monsters at Work
I wonder if Randall Boggs will make an appearance in the T.V. series? If so, then I would know that his dedicated fanbase would like to see him reform and finally get along with both Sully and Mike.
While I thought University was good, I did want a sequel and I'm so excited we're finally getting one. I do hope to see Boo as well - codgtamk34
Monsters at Work is a series based on the Pixar film, Monsters Inc. For a long time, I've been wanting a sequel to that movie, but instead we got a stupid prequel. Monsters at Work will basically be a sequel to the original film. It will even feature the original cast as well as some newcomers. Including the WOMAN PEOPLE DROVE OFF OF SOCIAL MEDIA LAST YEAR! Sorry, I'm still angry about that. Anyway, they never mentioned if Boo makes an appearance in this series. It would be great if she did. This show won't be available until next year, but I really look forward to it. - MegaSoulhero
5
The Phineas and Ferb Movie
What? Yay! - Misfire
Remember when it was announced years ago that they were working on another Phineas and Ferb movie and that it would take place in the real world in a Who Framed Roger Rabbit kind of style? I doubt this is that same movie. Still, I'm glad we're getting another Phineas and Ferb movie. Although, it's kind of weird they're still making one, considering the series ended. And yeah, I know Milo Murphy's Law revived it in a way, it's just so surprising. I have no idea what it will be about. Since the show was great, I'm sure this will be great as well. - MegaSoulhero
6
Loki (Series)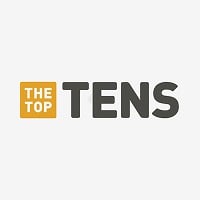 Loki Laufeyson, or Loki Odinson, is a fictional character appearing in the American comic books published by Marvel Comics. He is the adoptive brother and archenemy of Thor, and is known as the "God of Mischief". In the Marvel Cinematic Universe, the character has been portrayed by Tom Hiddleston.
Yeah, I heard about this. I'm really excited for it! - Misfire
Loki is easily my favorite in the Thor films. It'll be cool to see his own show - codgtamk34
Tom Hiddleston will return as Loki in a brand new series on the Disney+ streaming service. We haven't gotten any details on it, but I'm guessing it takes place maybe before the first Thor. I don't know. I'm more curious than excited for this show. Mainly because I'm not sure how Loki being the focus of a series could work. I don't see him as someone who would be a good main character. So I'm curious to see how they will do it. Hopefully it will be enjoyable. - MegaSoulhero
7
WandaVision
I heard about a T.V. show that will have Wanda in it, but I didn't know Vision will be included too. Hooray! - Misfire
Wow. That is such a dumb name. One of the Marvel shows that will be on the Disney+ streaming service will be a show about Scarlet Witch and Vision. And yes, it's titled "WandaVision". Honestly, these are two of the blandest characters in the MCU, but I think a series might be a great way to give them more development. But I need to ask. When does it take place? Before or after Infinity War? If it's after, then that would mean Vision will come back to life. Somehow. I don't know. I'm kinda excited for this. But it's obviously not the Marvel series I'm looking forward to the most. - MegaSoulhero
8
The World According to Jeff Goldblum
It's Jeff Goldblum. Need I say more? - MegaSoulhero
9
Cassian Andor Series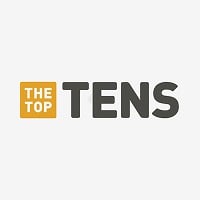 Do you remember Cassian Andor from Rogue One? Neither do I. He's such a forgettable character. But that's because Rogue One didn't do anything to make him an interesting character. He seems like the kind of guy we want to root for. It's a shame Rogue One did a horrible job at making us care about any of the characters. With a series, this might make him more interesting. It's a great way to give him development. Plus, Diego Luna is such a great actor. Also, K-2SO will be returning. Voiced by Alan Tudyk once again. This sounds like it has a lot of potential. - MegaSoulhero
10
Lady and the Tramp (2019)
I really don't know why they think Lady and the Tramp needs a remake, but I'm glad it won't be in theaters. Honestly, Disney+ seems like the perfect place for the live action remakes to be released. It just makes more sense and I hope they start doing that from now on. We haven't seen a trailer for this movie yet, but during the Disney+ event, they showed a first look picture of the movie. From the looks of it, it looks like they might be using real dogs instead of CGI ones. Yep, I think they're going the Beverly Hills Chihuahua route and using real dogs with CGI mouths to make them talk. Honestly, that doesn't sound promising. But I'm still kinda interested in checking it out. Especially since Tessa Thompson is voicing Lady. - MegaSoulhero
The Contenders
11 Hawkeye (Series)
BAdd New Item
Related Lists

Top 10 Best Movie Streaming Services
Top Ten Radio Streaming Services

Top Ten Free Music Streaming Services
Most Anticipated PlayStation 4 Exclusives
List Stats
11 listings
128 days old

Top Remixes
1. The Mandalorian
2. Star Wars: The Clone Wars (Season 7)
3. Falcon and Winter Soldier
iliekpiez
1. Loki (Series)
2. Falcon and Winter Soldier
3. Cassian Andor Series
Misfire
1. Falcon and Winter Soldier
2. The Mandalorian
3. Star Wars: The Clone Wars (Season 7)
MegaSoulhero
Error Reporting
See a factual error in these listings? Report it
here
.